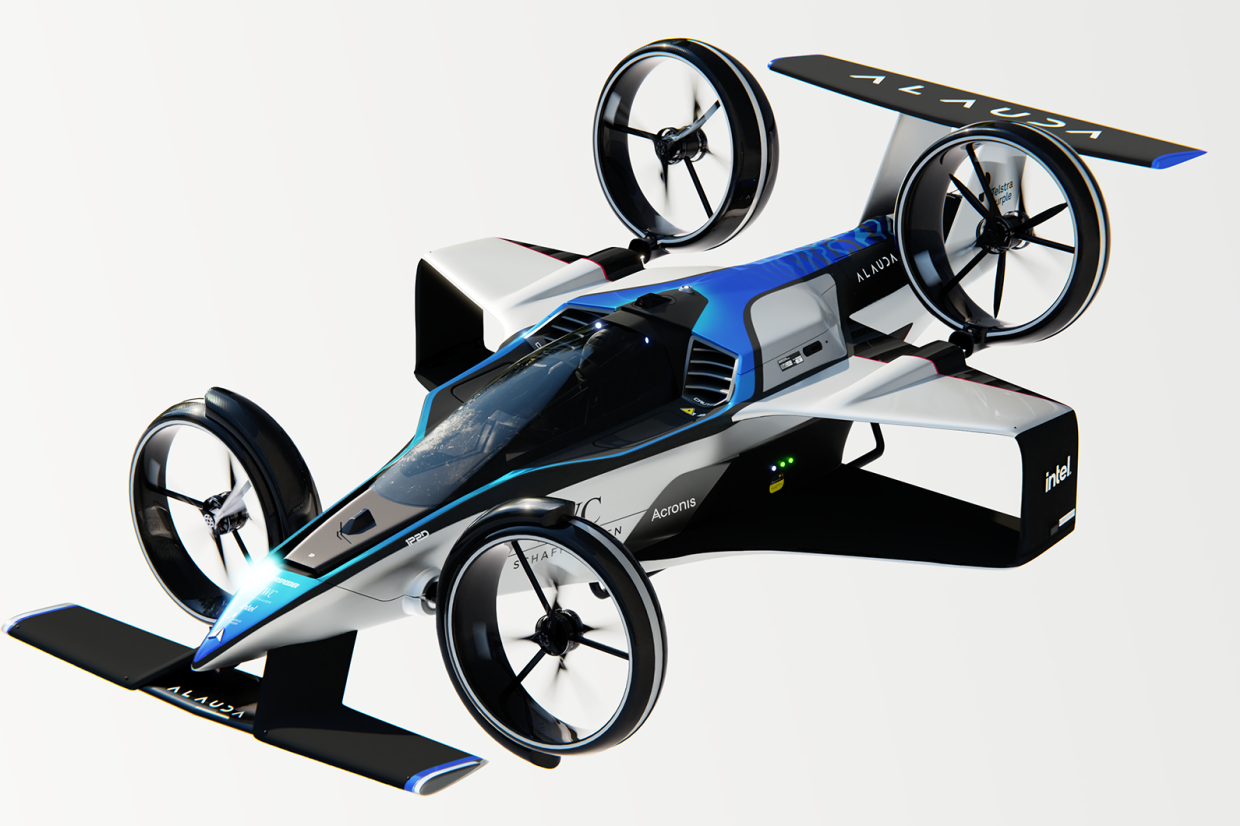 The organiser of the Airspeeder EXA motorsport category for electric vertical take-off and landing (eVTOL) craft has revealed the first crewed version of its 'flying racing car'.
The new Airspeeder Mk4 is claimed to be the world's fastest eVTOL craft, with a top speed of 225mph that it can reach in 30 seconds from a standing start. It will be used for a new racing category for piloted machines that is due to launch in 2024.
The latest e-mobility news flying into your inbox: it's our FREE newsletter
The machine and the Airspeeder category have been developed by Australian firm Alauda Aeronautics. The craft is a development of the remotely piloted Airspeeder Mk3, which has been used to conduct more than 350 test flights and two demonstration races.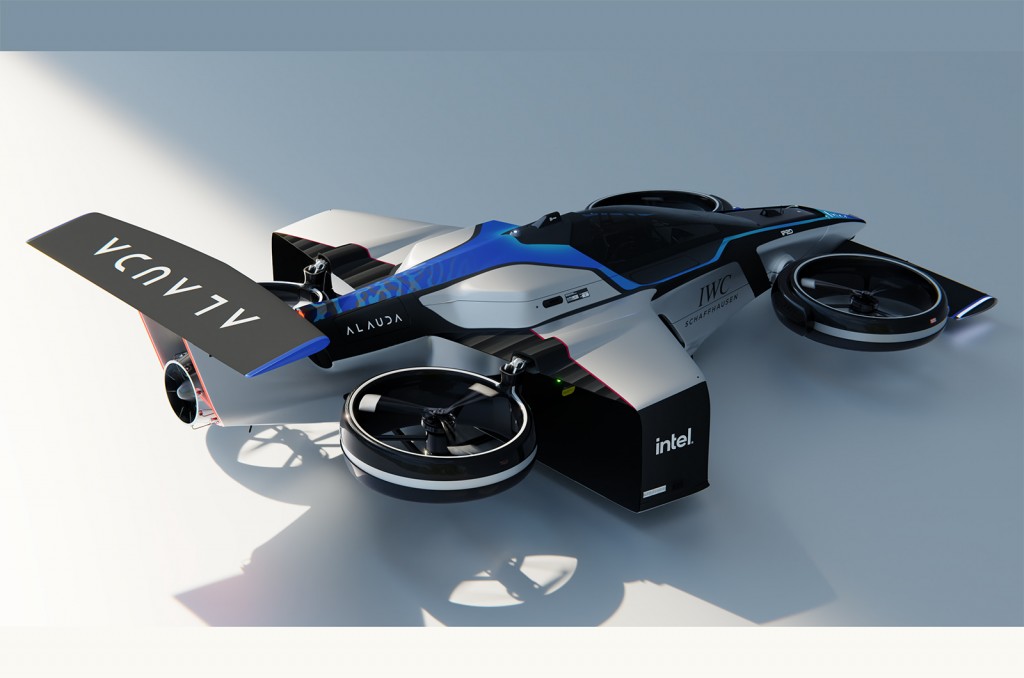 Alauda Aeronautics is now seeking manufacturer partners and motorsport teams to get involved in the category, with entries now open for the planned start in 2024.
The machine is a bespoke racing eVTOL craft, so the focus has been on offering agile handling at high speeds and low altitudes. The firm claims that it features technologies inspired by the space industry.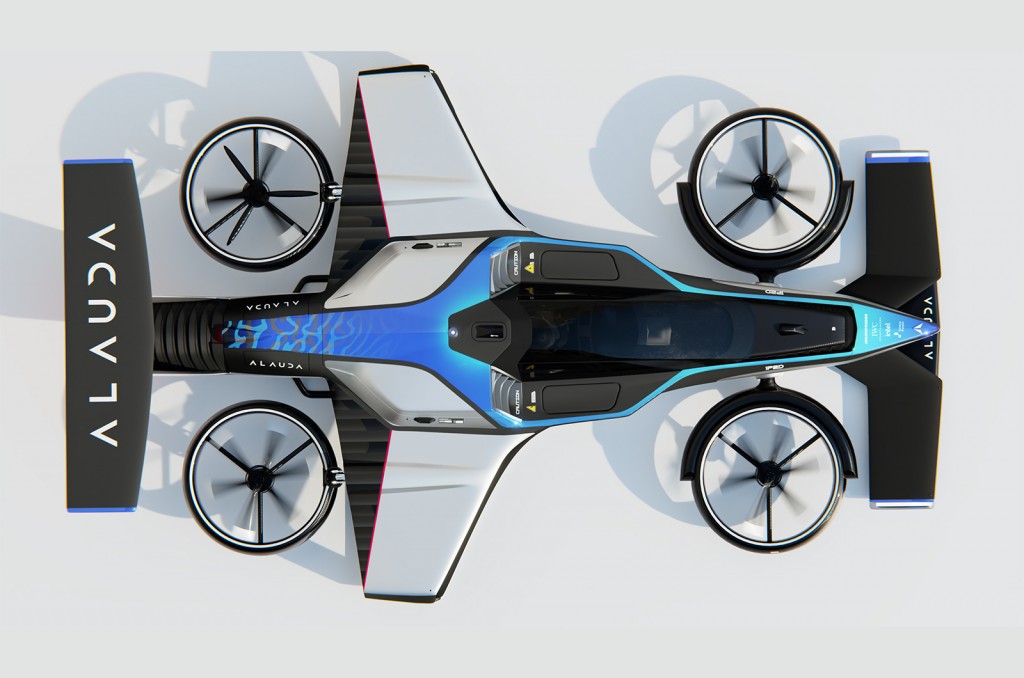 The Airspeeder Mk4 has a take-off weight of 950kg, and is powered by a 1000kW Thunderstrike hydrogen turbogenerator. That is used to generate power to charge up the batteries, which in turn is fed to the motors. Alauda Aeronautics claim the machine will have a projected range of around 188 miles and produce "near-zero" emissions.
The Thunderstike unit features a 3D-printed combustor that is designed to keep the hydrogen flame temperature low, which the firm says greatly reduces nitrous oxide emissions.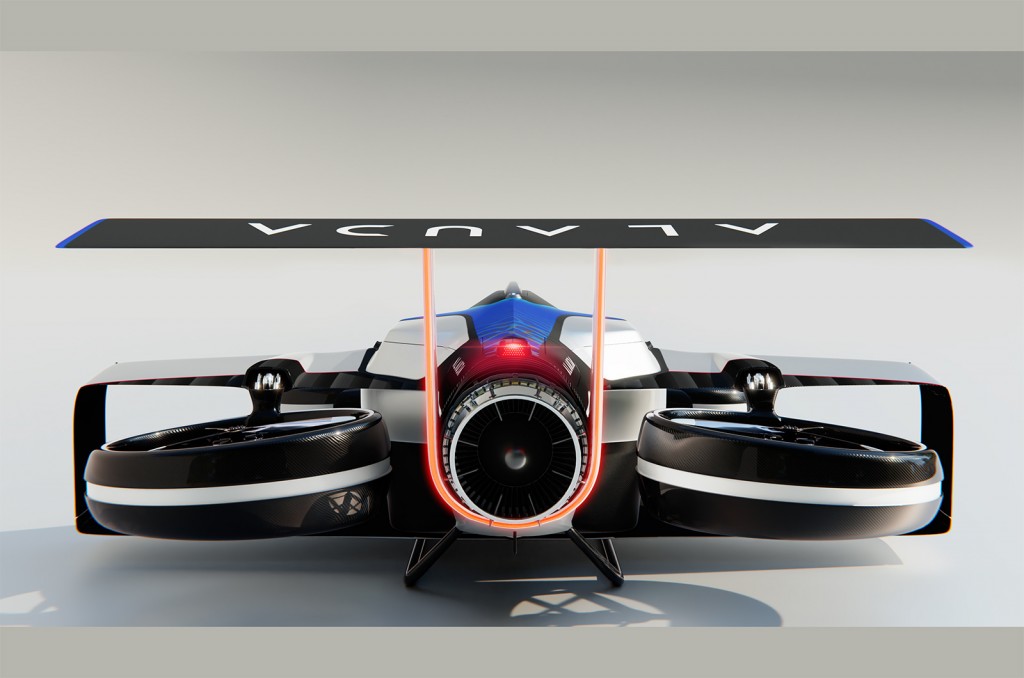 Another bit of space tech is the artificial intelligence-designed gimballed thrust system. In place of the tilt rotors that are used to steer many eVTOL, the Airspeeder Mk3 uses AI to adjust four rotor pairs that are mounted on 3D-printed gimbals. Alauda says that helps ensure straight-line speed, while also aiding handling.
Calling on OEMs to get involved in the Airspeeder series, company boss Matt Pearson said: "Now is the time for the world's most progressive, innovative and ambitious automotive brands, OEM manufacturers and motorsport teams to be part of a truly revolutionary new motorsport."
Alauda is planning to start flight testing the Airspeeder Mk4 in the first quarter of this year.
READ MORE
Subscribe to the Move Electric newsletter
e-CARS
Ten electric cars we're excited for in 2023
Getting an EV sideways: how easy is it to drift a Kia EV6 GT?
Q&A: Jaguar Racing's Sam Bird and Mitch Evans on Formula E's new era
e-BIKES
Ten electric bikes we're excited for in 2023
Can you get fit using an electric bike?
e-MOTORBIKES
Ten electric motorbikes we're excited for in 2023
Super Soco TC Max electric motorbike review
Cake and Polestar team up for new special edition Makka e-motorbike
e-SCOOTERS
Planned laws to legalise private e-scooters face delay
Five key takeaways from the rental e-scooter trials report
Which train firms have banned e-scooters from their services?
e-WORLD
Move Electric's best features of 2022: lap records, tuk-tuks… and sausage rolls
Volvo Trucks keeps on electric trucking with three new models