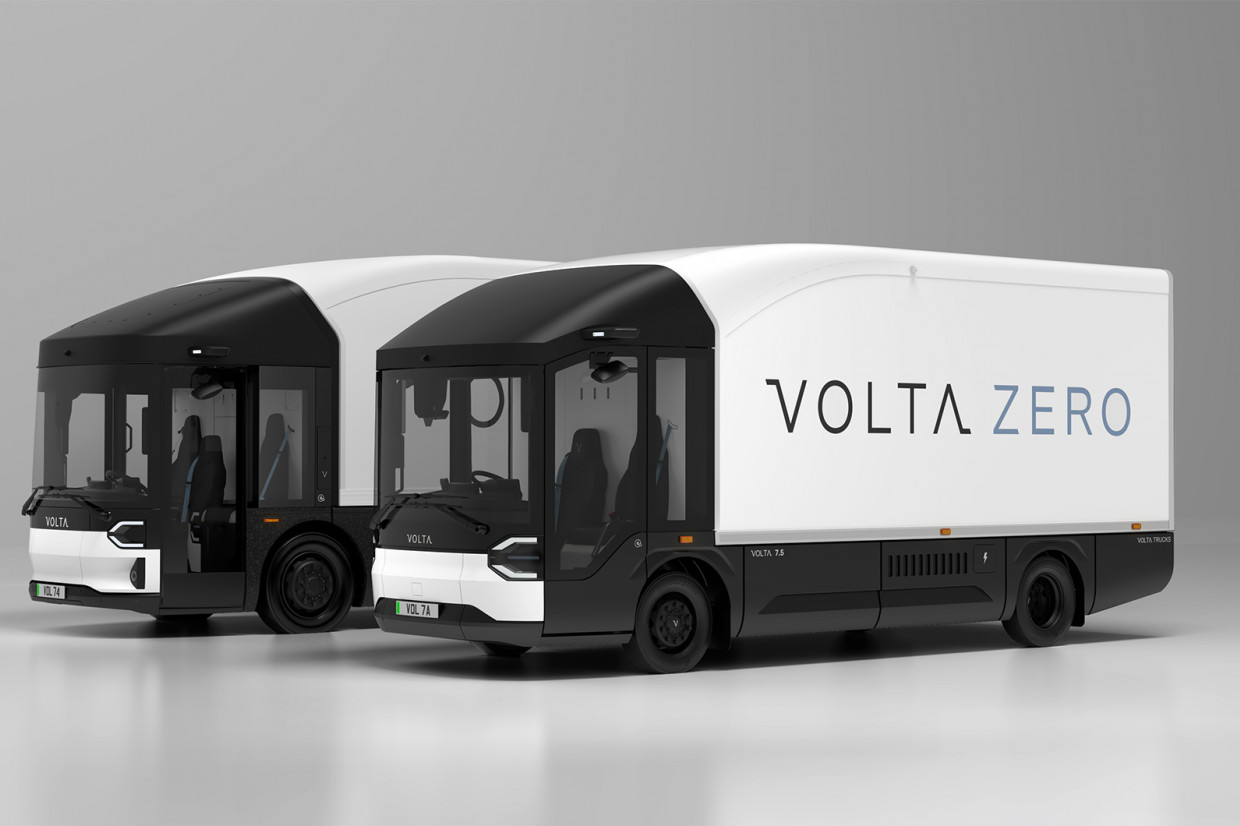 Anglo-Swedish firm Volta Trucks has revealed the 7.5 and 12-tonne variants of the forthcoming Volta Zero electric last-mile delivery truck.
The two new models are due to go into production in 2025, following the already revealed 16-tonne bespoke electric Volta Zero. That model is due to begin production later this year. Volta is currently putting the finishing touches to a run of pre-production models for final development and customer trials before production begins later this year.
As promised, the two smaller machine follow a 'nesting doll' design, with a close visual resemblance to the 16-tonne truck. They feature identical cab designs, but differ in the load area. The 7.5-tonne truck has four wheels, while the 12-tonne version has a longer body and two extra wheels at the rear to cope with its higher payload.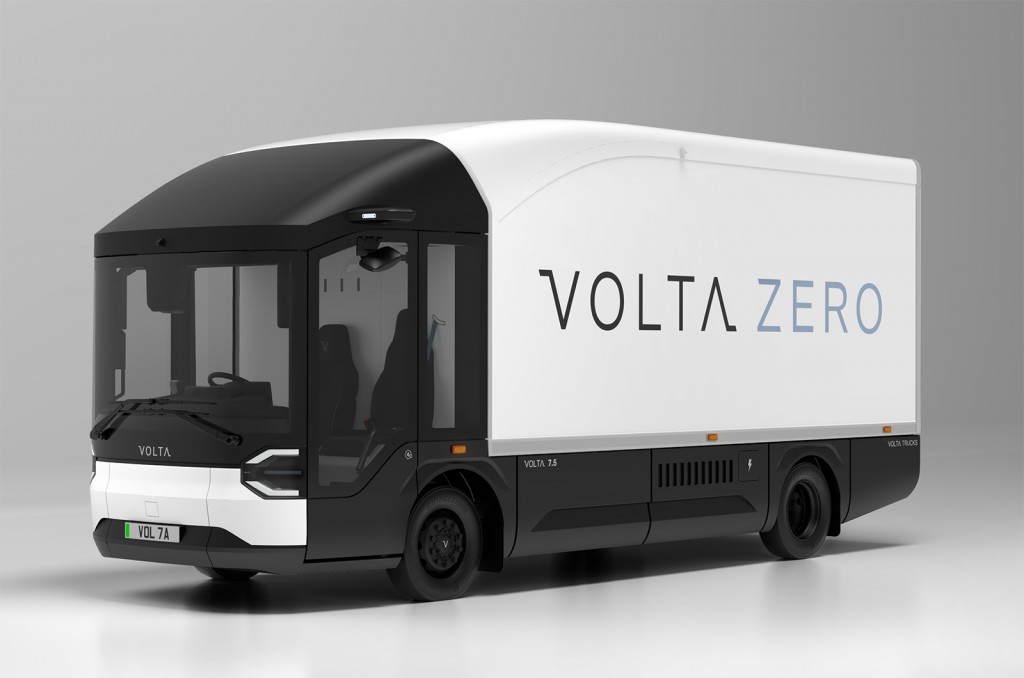 The retention of the existing 16-tonne truck's cab design is a key part of Volta's focus on using the freedoms offered by EV design to improve the driver experience. With no need for the cab to sit above a Diesel engine, the Volta Zero features a low cab with large windows offering 220-degrees of direct vision for drivers. The three-seat cab features a central driving seat, which is designed to maximise visibility and reduce blind spots.
Volta Zero: how EV design freedoms can help to improve inner-city road safety
The remainder of the Volta Zero features a relatively standard truck design, with twin chassis rails featuring the batteries mounted between them.
Volta says that a pilot fleet of 7.5- and 12-tonne Volta Zero trucks will begin customer trials in 2024, with series production following a year later. The firm is also working on an 18-tonne Volta Zero, which is due to go into production int eh middle of next year.
How Volta is aiming to revolutionise last-mile deliveries
Volta CEO Essa Al-Saleh said; "Our customers tell us that they really appreciate the safety and zero-emission attributes of the 16-tonne Volta Zero, but also need smaller 7.5- and 12-tonne vehicles in their operations. Our engineering teams are now scaling rapidly to be able to deliver all four vehicles at pace, as our customers ask of us."
READ MORE
Subscribe to the Move Electric newsletter
e-CARS
New Volkswagen ID Buzz: everything you need to know
How efficient are electric cars?
e-BIKES
Ducati expands e-bike range with first racing machine
e-MOTORBIKES
New Yamaha Neo is Europe-bound '50cc equivalent' electric moped
Electric Motion Epure Race e-motorbike review
e-SCOOTERS
Eskuta KS-450 e-scooter review
Taito unveils innovative new three-wheeled electric scooter
e-WORLD
Electric surfboard firm Awake aims to make waves with first e-foil
Volta Zero electric truck can 'dramatically improve' inner-city road safety