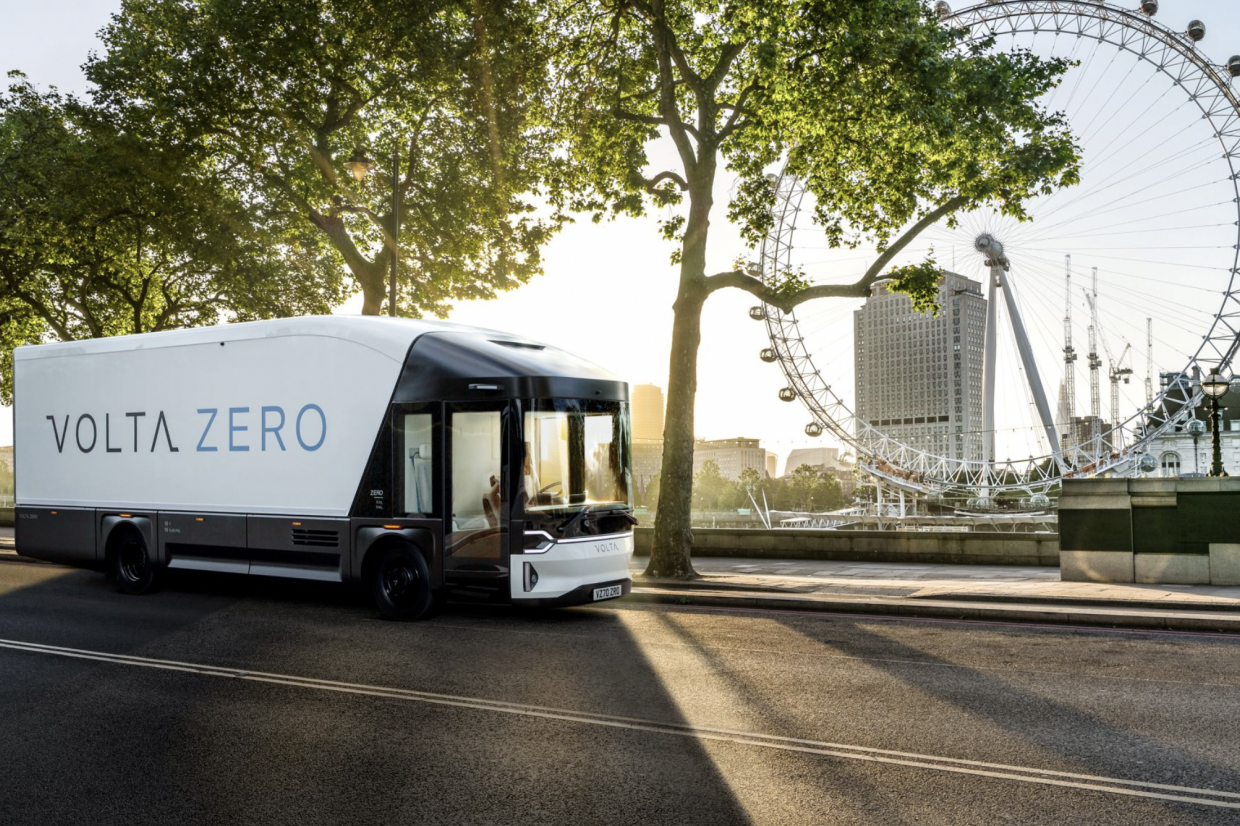 While electric vans are rapidly growing in popularity, electric trucks are yet to make their mark on the distribution and haulage world, in part because the sheer size of batteries required for long-haul journeys. But manufacturers are pushing along at great pace to bring viable electric lorries to market.
Swedish firm Volta Trucks is one such company. It has developed the Zero, a large full electric lorry that is designed for last-mile deliveries and inner-city distribution - where range and battery size isn't such a concern.
At present the manufacturer is trialing its new design across Europe and hopes to deliver its first customer vehicles by the beginning of next year. And those trials will take the Zero to the heart of London, following the news that The Crown Estate will use the machine to deliver to its Regent Street properties this summer.
Move Electric spoke to Volta Trucks founder Carl-Magnus Norden about the brand, his approach to the design of the Volta Zero and the company's future plans.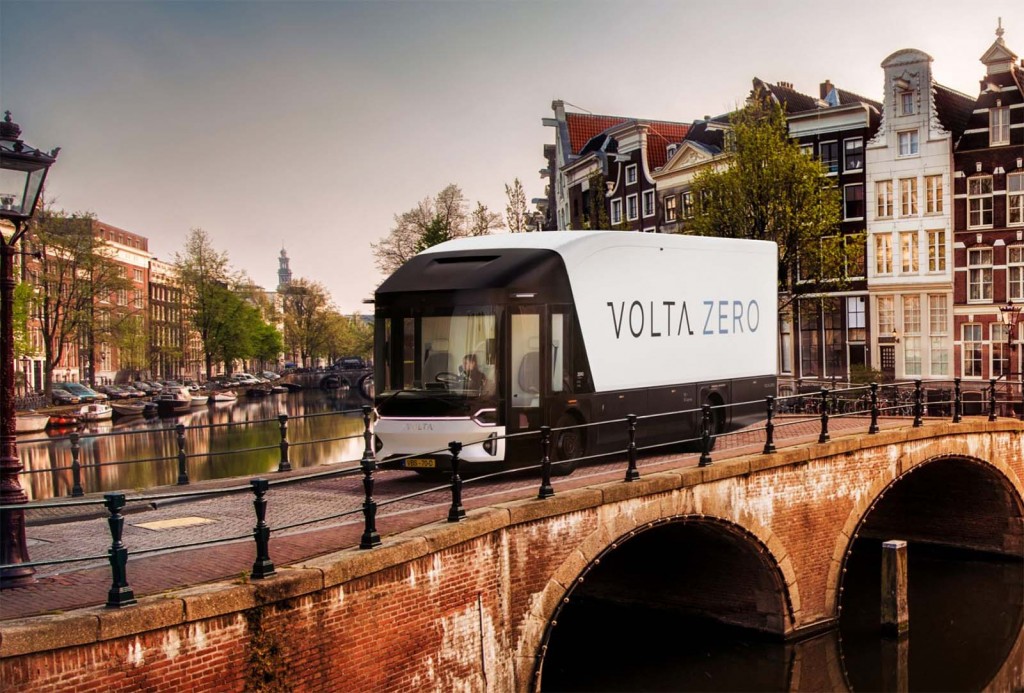 Why Volta Trucks was founded
Norden says two driving forces led him to start Volta Trucks: climate change and technology. He was concerned by the lack of action being taken to combat climate change, and reckons that by focusing on producing purely electric trucks, they could bring a solution to the market swiftly and make an impact. 
"For me global warming seems to be going in the wrong direction in terms of CO2 emissions and when I listen to politicians some of them talk about taking action by 2040 and 2045 which might be too late," says Norden.
"The question for us was, how can we get into the market and make an impact as soon as possible? 
"When we have big shifts in technology it gives companies from the outside the chance to get into the market and make an impact. The big established firms take a long time to change whereas we are like a speedboat, we can be much faster and be more focused.
"So far I think we are succeeding because we are focused only on electric trucks."
How Volta trucks differ from diesel-powered trucks
Well, beyond simply switching from a diesel combustion engine to a battery electric motor, obviously. The Volta Trucks founder says that the change in powertrain allowed the firm to start with a blank piece of paper, similar to how modern electric cars differ from ICE machine. Norden says the brand was able produce a cab specifically for inner city commutes, claiming that it also ironed out many of the drawbacks they reckon come with diesel HGVs.
At present many OEMs are converting traditional diesel trucks into EVs by removing the diesel drivetrain and replacing it with an electric motor and battery. But Norden believes that results in machines that retain other design disadvantages of conventional lorries. 
"What we decided to do was take a blank sheet of paper and design a truck tailored completely to city distribution," he says. "Putting the motor on the rear axle and the batteries in the ladder frame allowed us to totally redesign the cab. 
"Within the distribution sector, drivers are jumping out of trucks 15-20 times a day and after a number of years they have problems with knees and joints.
"So to solve this we lowered the ingress and egress and chose a central driving position which means the driver can exit both onto the pavement or road. 
"Having a seat in a normal high up position does not help with blind spots. Our ambition was to have the least blind spot truck of any in the market."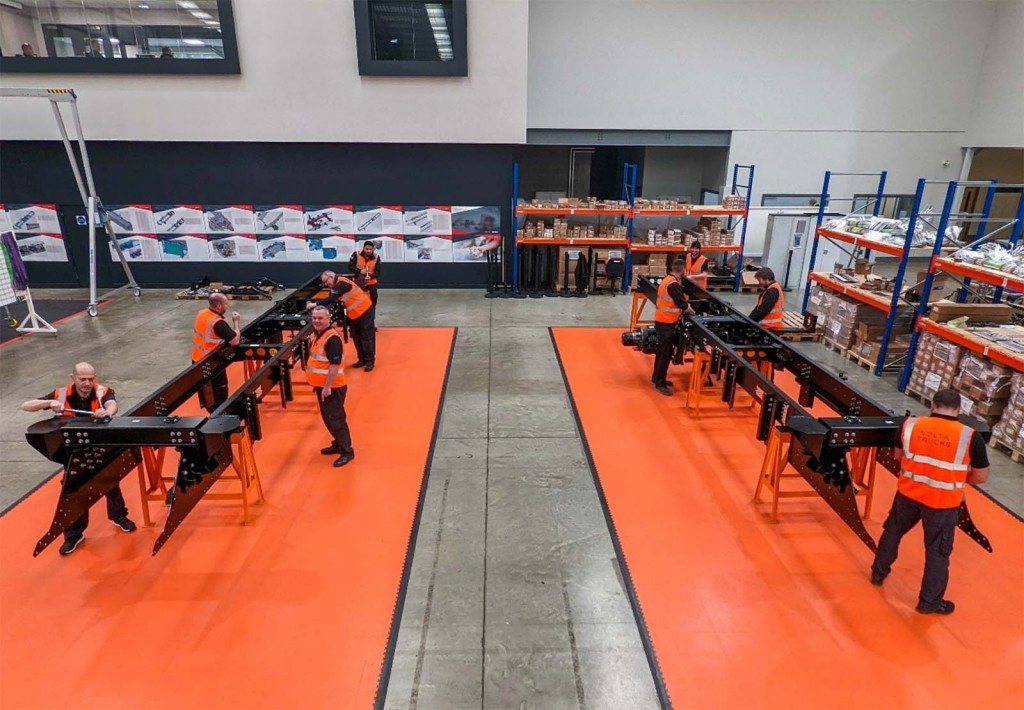 Volta's approach to charging 
Volta's founder explained that the focus is on installing charging points for the customers at their depot, removing the need for trucks to be charged on the public highway, as the vehicles will have enough range to complete a day's work before returning to the depot to be recharged. 
"The beauty of our business is that we install the charging infrastructure at the depot where the vehicles will be parked overnight," he says.
"Almost the first thing we do is go to our customers and look at how many trucks they want to have, how they drive and where they are going to be parked overnight etc. and then we recommend where the charging points should go, which removes the need for public charging. 
"We install 22kWh charging points because they are best for the battery, but if needed the trucks can be charged at 150kWh and by charging slower overnight it means we take less energy from the grid."
Educating firms on switching to electric
Norden highlighted the importance of educating customers on EV ownership, and explained that the firm had set up a new team to support both drivers and depot managers.
"I have over 30 years of entrepreneurial experience and one of the most important things is listening and talking to customers to understand what their problems are and make a product that fixes some of their issues," he says.
"We know how to operate a diesel fleet but not an electric one, so we decided to create Volta Academy primarily to educate drivers because if they drive the Volta Zero like a diesel truck they will probably consume 25-30% more energy.
"We help them by telling them to drive slower, use less braking a so on which helps them from a safety aspect as well.
"Fleet and depot managers also want to get educated because EV ownership is different, so we are all learning together because nobody has done this, but we definitely have knowledge that we can share with our customers. 
Volta's launch plans in the UK
Volta recently unveiled the first fully-electric Zero truck prototype last month, which was built at the firm's base in Coventry in the UK. Norden explained that the brand would start testing its prototype in London and Paris before entering full-scale production at the end of 2022.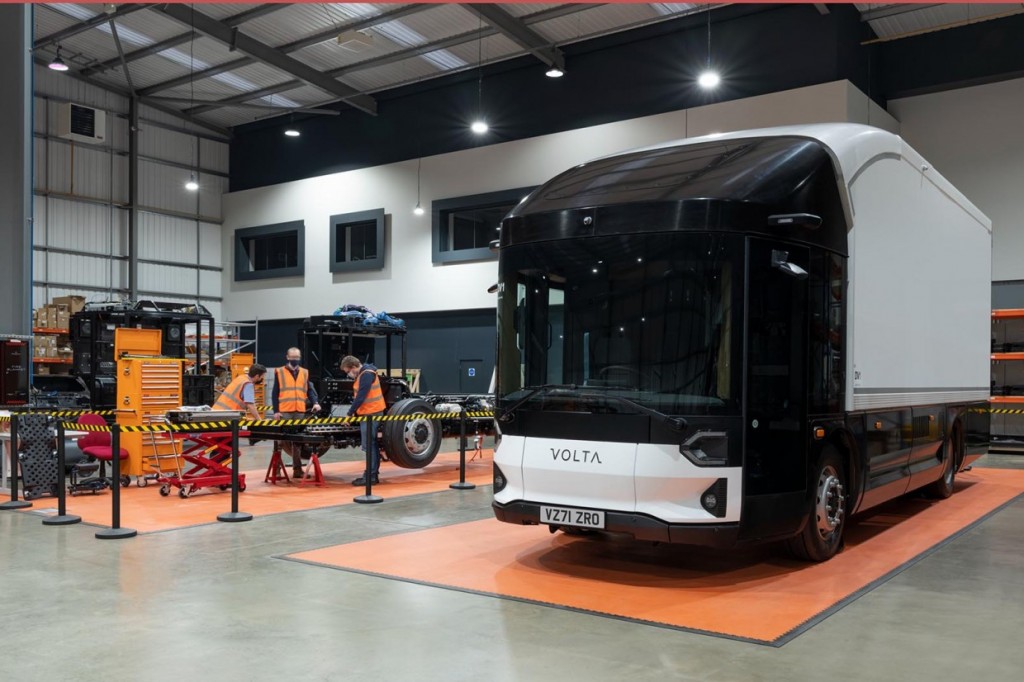 "We are about to run a pilot fleet of 25 vehicles, and then 15-18 vehicles will be made for internal testing and winter testing. I'm sorry to say but my head of engineering tells me that we will crash 15 of them, but that is just part of the programme," says Nordon.
"In April or at the beginning of May after testing we are hoping to rent an airfield and let people test drive the Zero because I think the best sales come from people who drive the truck.
"After this we will work on the next batch of vehicles, what I call the production verification vehicles and they will start to be made in August and September, and they will go to our customers, but are still in the test phase. Then full scale production will start in December or January 2023."
READ MORE
e-CARS
The ten best-selling electric cars in the UK
e-BIKES
Cairn Cycles E-Adventure 1.0 e-bike review
Ten e-bikes we're looking forward to in 2022
e-MOTORBIKES
Ten electric motorbikes to look forward to in 2022
Art, sustainability and choppers - the wonderful world of Stirling Eco
e-SCOOTERS
Hypercar firm Bugatti's first electric vehicle is an 18mph e-scooter
Ride-hailing firm Bolt set for UK expansion after big investment
e-WORLD
Veolia to open first UK plant for recycling EV batteries
The new Bobcat T7X is a truly groundbreaking electric digger