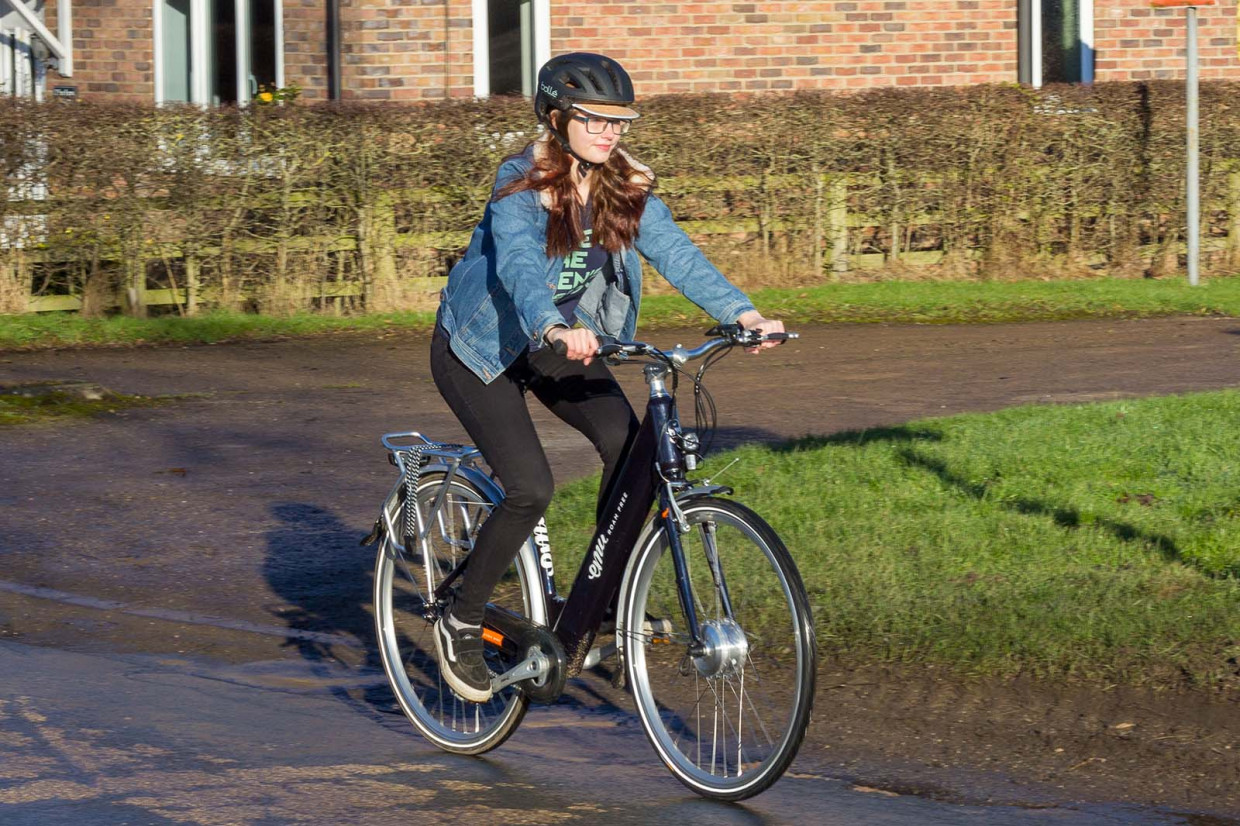 What does it cost? 
£1,549.99 – £1,749.99
What is it?
The Classic sits neatly in the middle of the Emu range. Each bike, the Roam, the Classic and the Evo, each come with step-through or crossbar frame designs, offering the consumer greater choice depending on their height.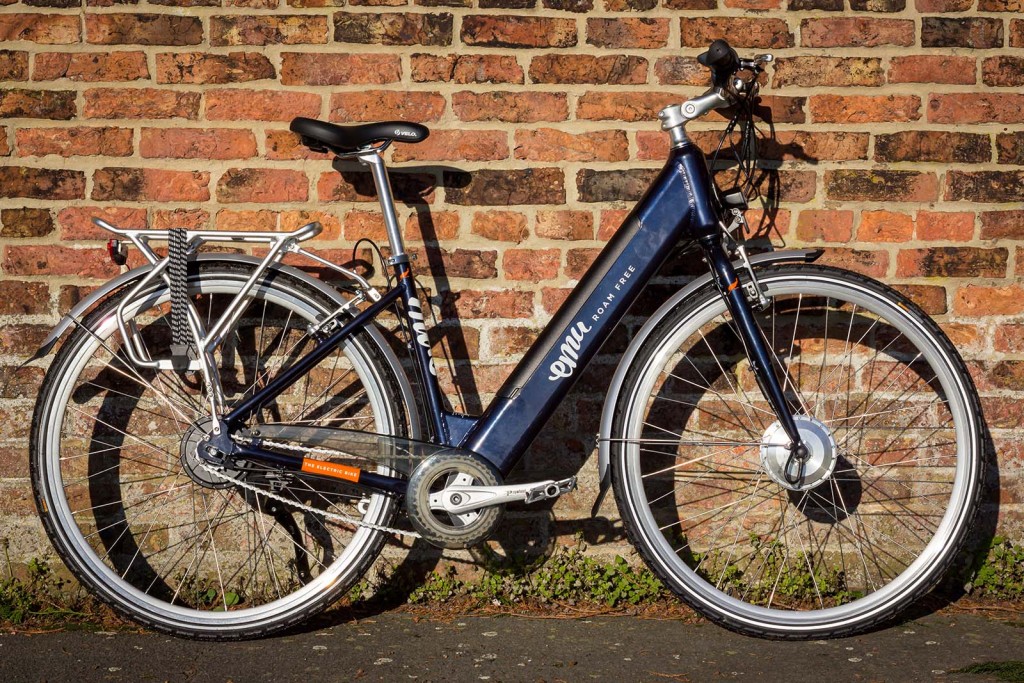 Designed to tackle commutes, leisure or utility rides, the Classic is the slightly more feature-driven sibling to the Roam. The entire range of bikes can technically be classed as budget to lower mid-level price, as they all sit under the £2k mark. 
Read all of Move Electric's e-bike reviews
Emu is a British company founded in 2014, backed by Delbanco Meyer & Co Ltd. The business, like many electric bike startups, aims to provide more access to electric bikes and provide an entryway into cycling for a wider audience. 
What is it like?  
Like any bike, there are good points and bad points. It succeeds in its aim of making cycling more accessible with the 'budget' (for an e-bike) price point, but it's also lacking in some areas that I think, if addressed, would make it a decent bike.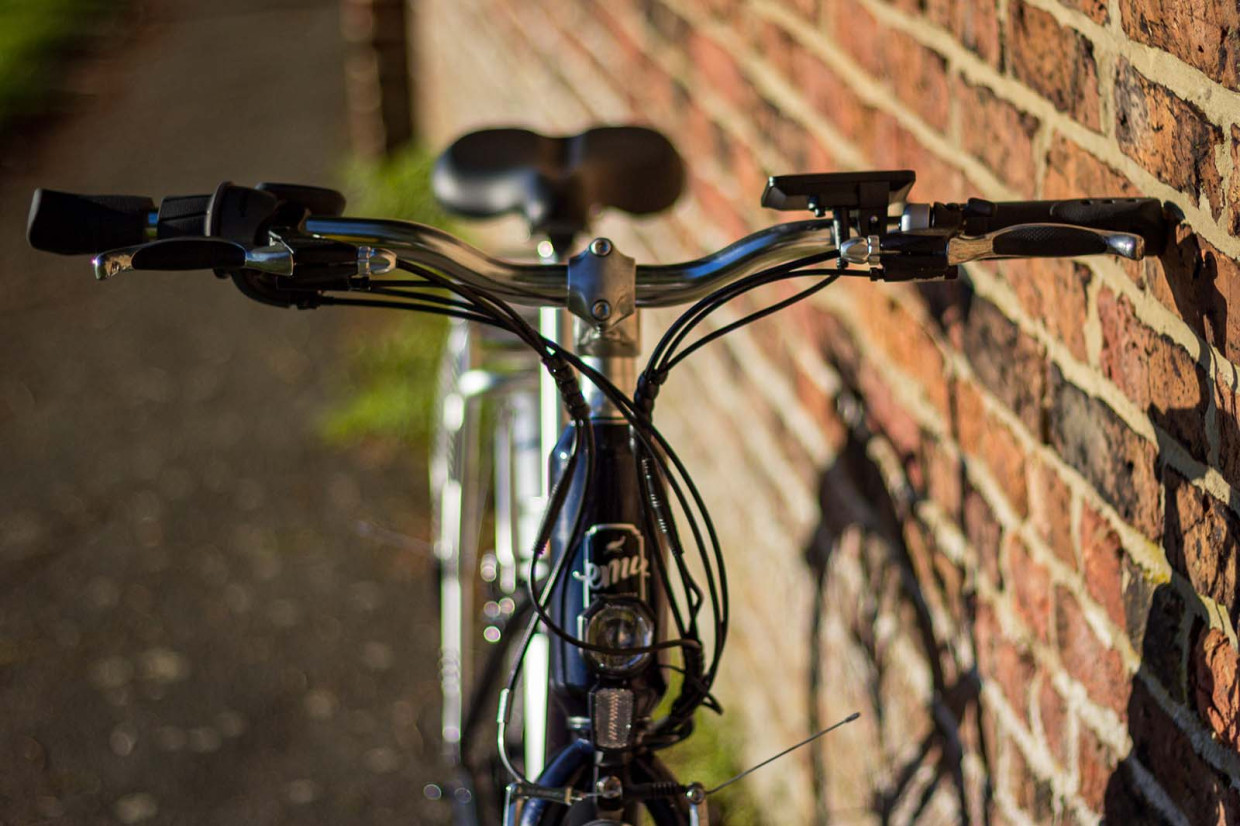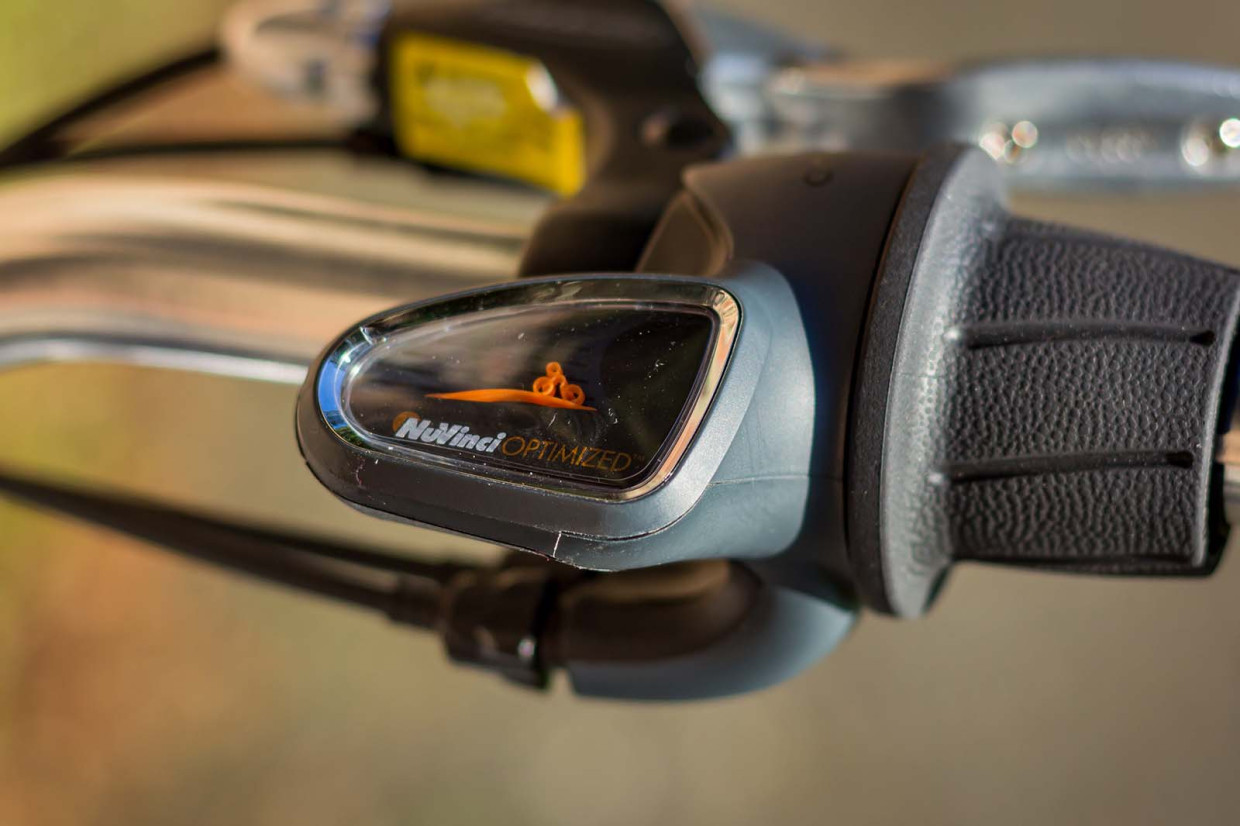 Firstly, let's discuss the features. It is, by design, a leisure bike with an accessible step-through frame. There is a crossbar option which at 20" is 2" bigger than the step-through frame (18"), however, which is the same price if you are taller or prefer that style. 
At first glance you might think that both the wheels look chunky – this is because the front wheel houses the hub motor, and the rear houses the Enviolo gear hub. I've talked briefly about Enviolo gears in the past, so I won't go into detail here. Essentially, it offers a lot more gearing than traditional drivetrains. It's controlled by the twist grip on the handlebar and worked well. I thought it was a great addition. 
The Shengyi Front Hub Motor is 36V and 250W. It's not the best I've ever used, but it's not the worst. It's slightly sluggish, so the Enviolo gear hub is great for changing the gear you set off in at junctions before the motor-assist kicks in. I did find that once in a while it had a mind of its own. For instance, I'd ride faster than the limiter of 15.5mph, it would cut out as intended, but then as I dropped the speed to say climb a hill, it wouldn't re-engage until I was really struggling. This may be an electronic speed controller issue rather than the motor, but it's worth mentioning. When it does work, however, it's a competent unit and it is quiet, which is something even expensive motors don't necessarily have.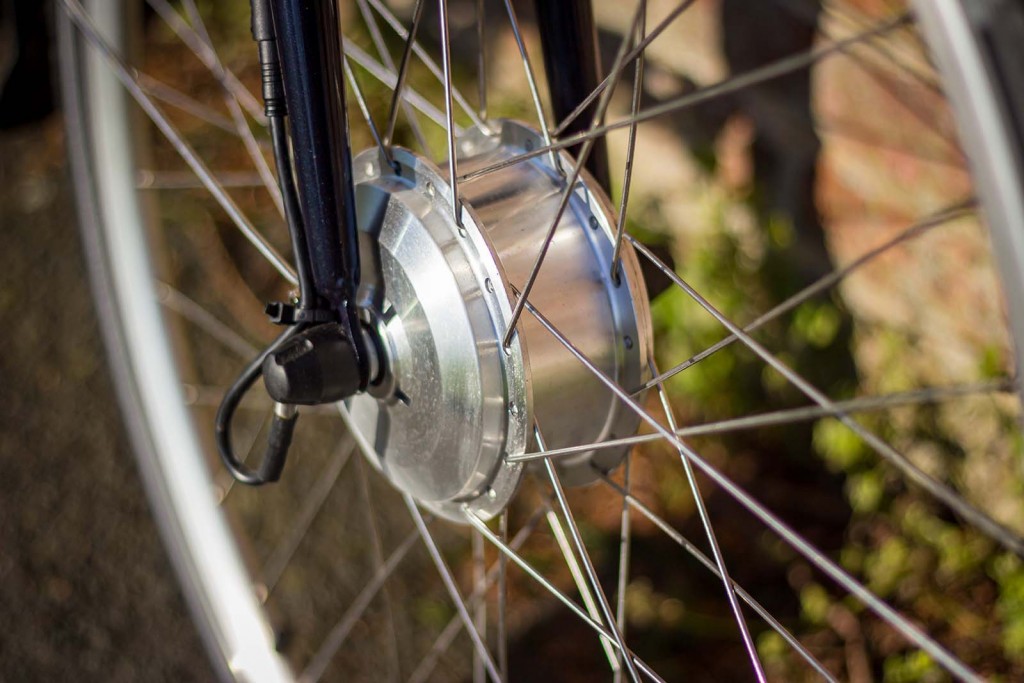 The battery is from Samsung, and you can choose between 10.4Ah and 14.5Ah. The smaller battery offers between 30-50 miles of range, while the 14.5Ah version offers 40-60. My test bike came with the 10.4Ah and I got roughly between 30-40 miles on one charge, using a mixture of assistance levels for most of my rides, and throughout freezing temperatures. One word of advice: read the battery level on the display with a pinch of salt. It tends to fluctuate spectacularly, particularly when climbing. 
Ten e-bikes we're looking forward to in 2022
The assist is controlled using a colour LCD on the handlebars. I loved this touch, it's a little bit of luxury at this price point. It's intuitive, responsive, and it's also where you control the integrated lights. The wiring to my rear light was a little unruly but with a little bit of adjustment seemed to work fine.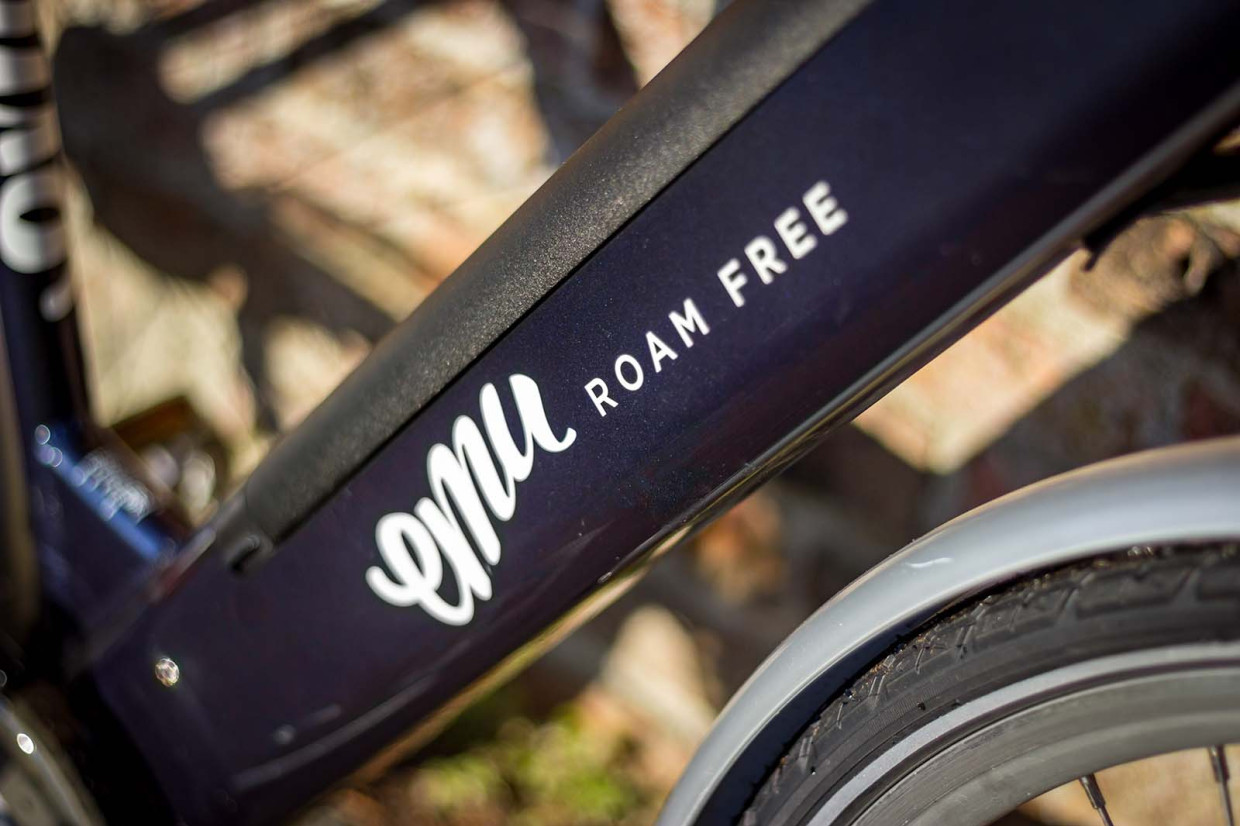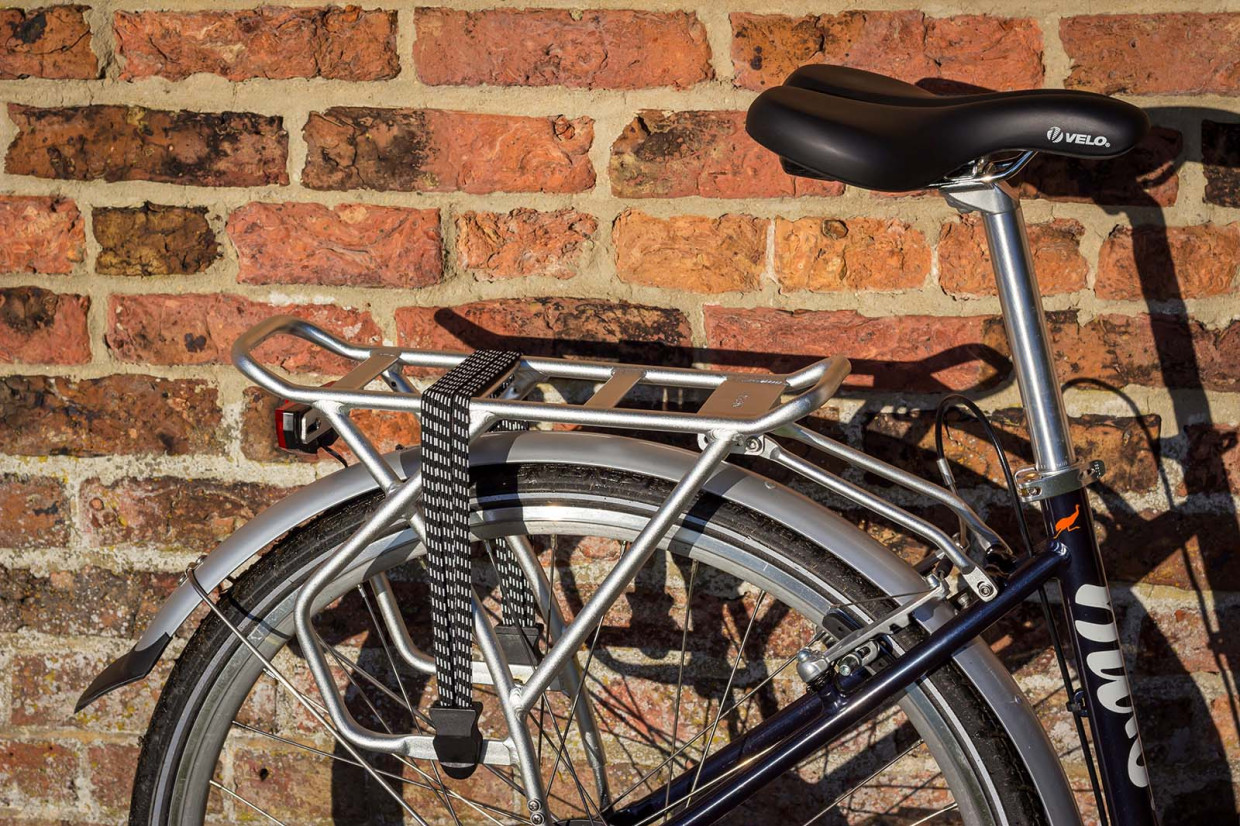 Component wise, Emu pairs the Enviolo gear hub with a chain drive, rather than a belt-drive, which at this price point is to be expected. It performed well, quietly, and comes with a chain cover so you don't get your clothes covered in oil and dirt. The main issue for me is with the brakes. V-brakes on any bike are somewhat outdated, but on a 24kg e-bike, it's not ideal. It's a shame because this bike has some great features, but it is evident the company has had to scrimp on some things to maintain their budget price point. 
Additional features included mudguards (extremely helpful), a rear rack, which was great for popping to the shops with, and an integrated bell in the rear brake lever which I thought was quite clever. It also came with 38c tyres, which promote comfort and stability, something you desperately need when riding in the British winter.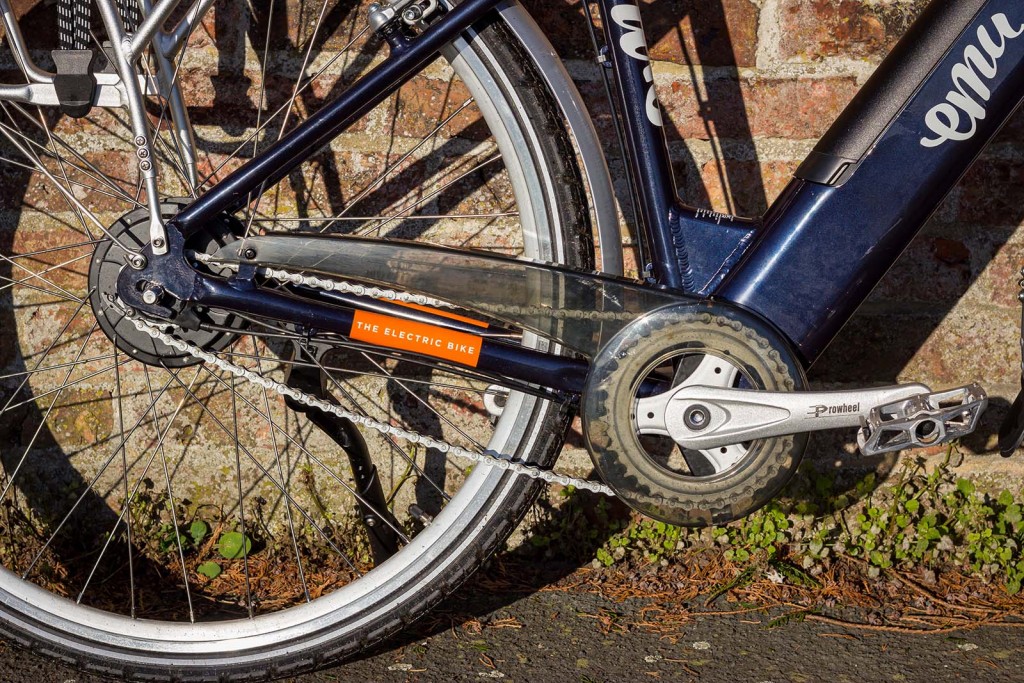 Where can I buy it?
Online from the Emu website or one of their stockists around the country. 
How does it arrive?
Mostly assembled, you can wheel it out of the box. Tools required for adjustment to the bars and stem are included.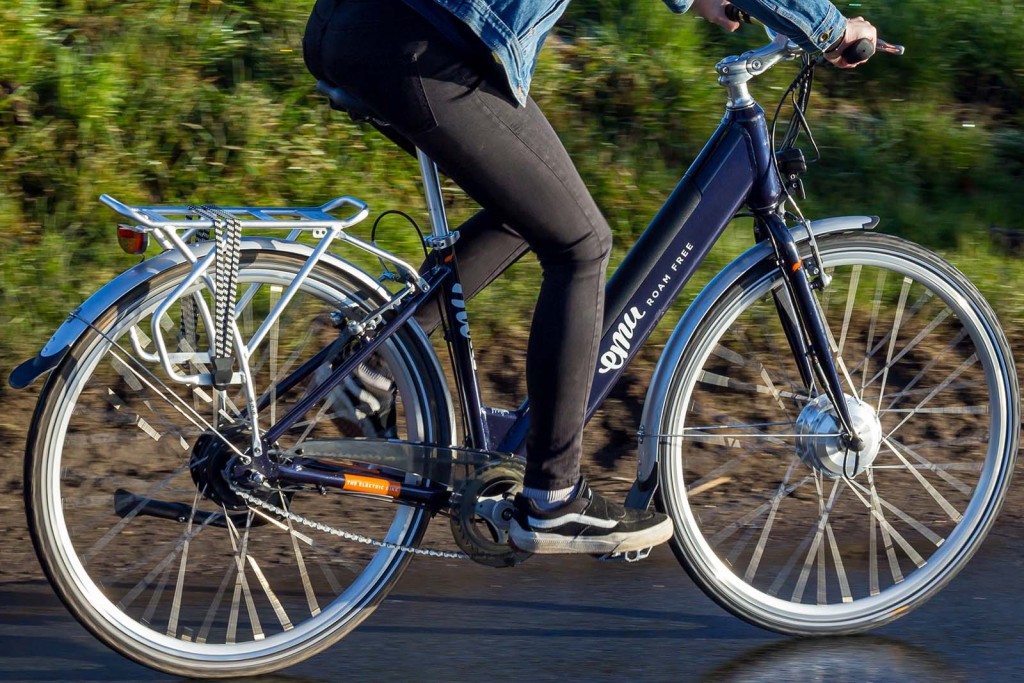 Verdict
I appreciate what Emu had in mind with this bike, and for the price, you do get fair value. The inclusion of the Enviolo hub gears lowers the requirement for maintenance, and the rear rack and wide tyres make it an attractive choice for commuting or utility riding. I'm not sure they've quite hit the mark with some of the componentry, but it's difficult to get everything right without going above the entry-level pricing and alienating their core market. 
Move Electric Star rating: three out of five stars