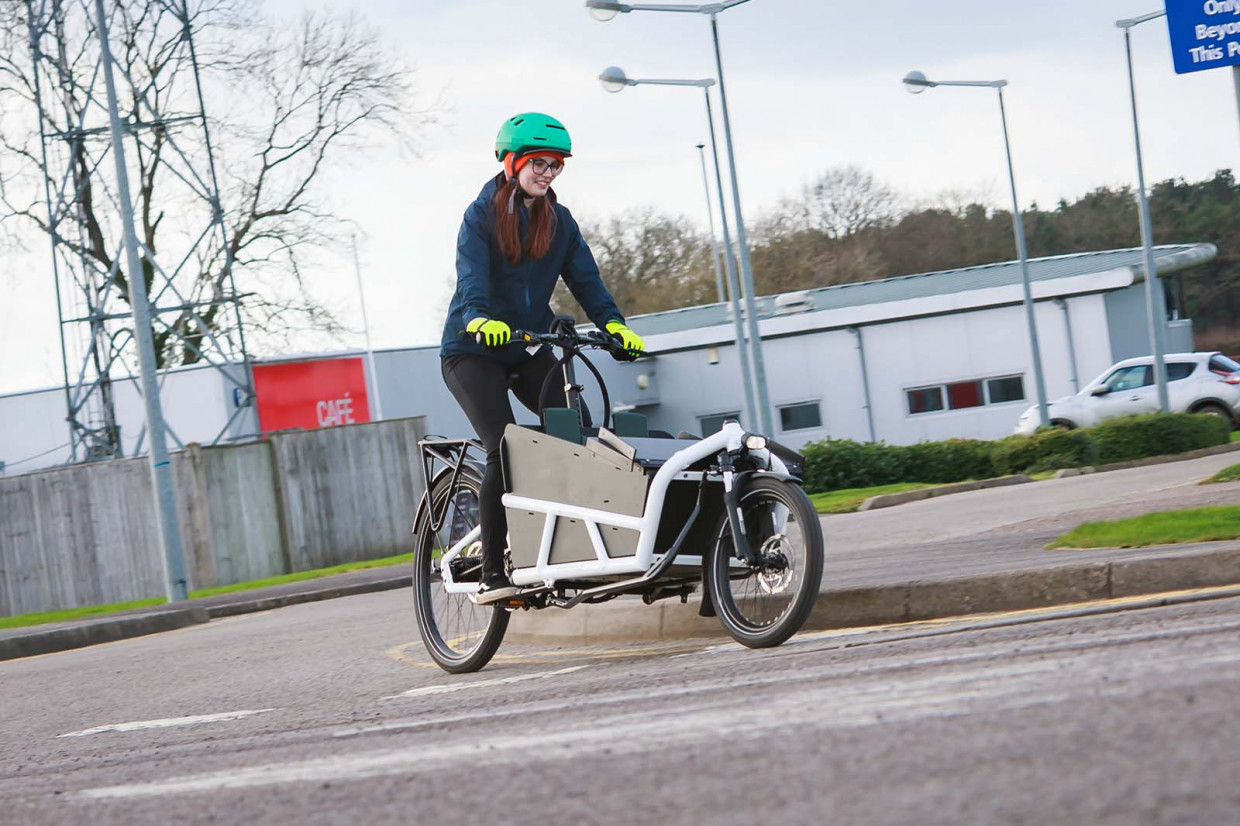 Move Electric rating: four stars out of five
What does it cost? 
From £6309
What is it?
The Reise and Müller Load 60 Rohloff is an electric cargo bike designed for versatility. The design of the frame and front loader allows for a wide variety of cargo to be transported, and thus, more than one use. Suitable for up to two children or 200kg of other cargo, it is a bike that truly can rival the necessity arguments of a car.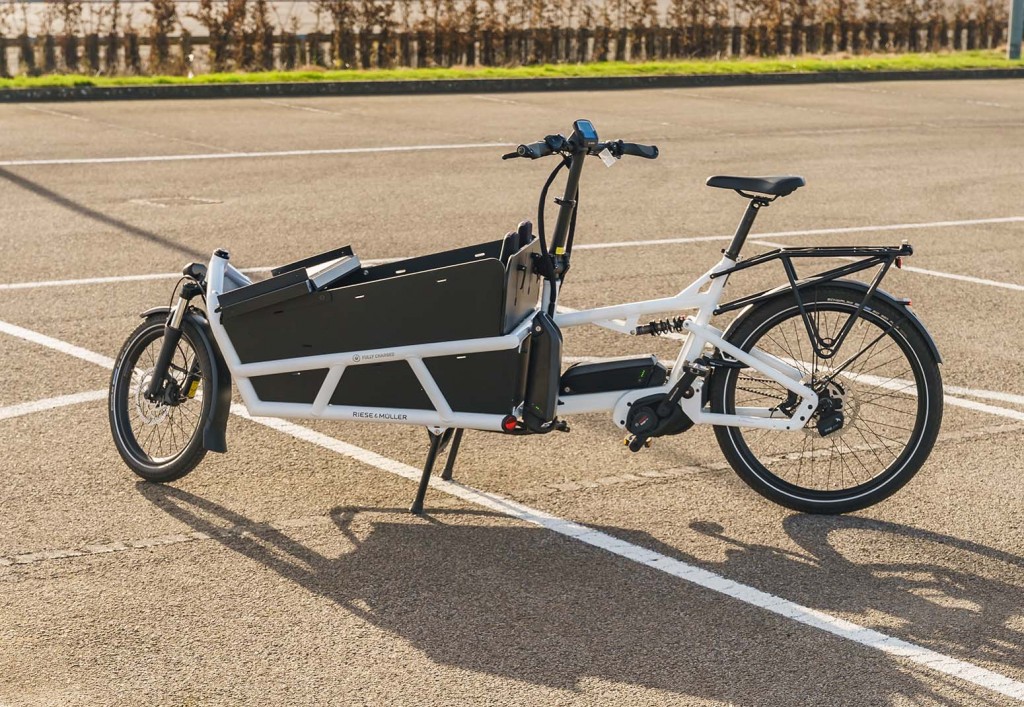 What is it like?  
Although a complete utilitarian package, it does take a little bit of getting used to – particularly if you are an electric cargo bike novice. As someone who generally doesn't occupy much road space, whether that be in a 1990s car or a 'regular' sized bicycle, the longer wheelbase of the Load 60 was a little bit intimidating at first. For someone who's used to having the front wheels less than a foot away from them in both car and bike, the fact the front wheel was so far away and hidden by a box was a little bit disconcerting. 
Subscribe to the Move Electric newsletter
However, like with anything, setting off the first time is the hardest part. Once you get your bearings it is quite easy to control. I would highly recommend visiting a specialist store (such as Fully Charged in Silverstone who were kind enough to let me loose on this bike) for a trial run or at least getting to grips with it on a quiet street before heading on the road for the first time.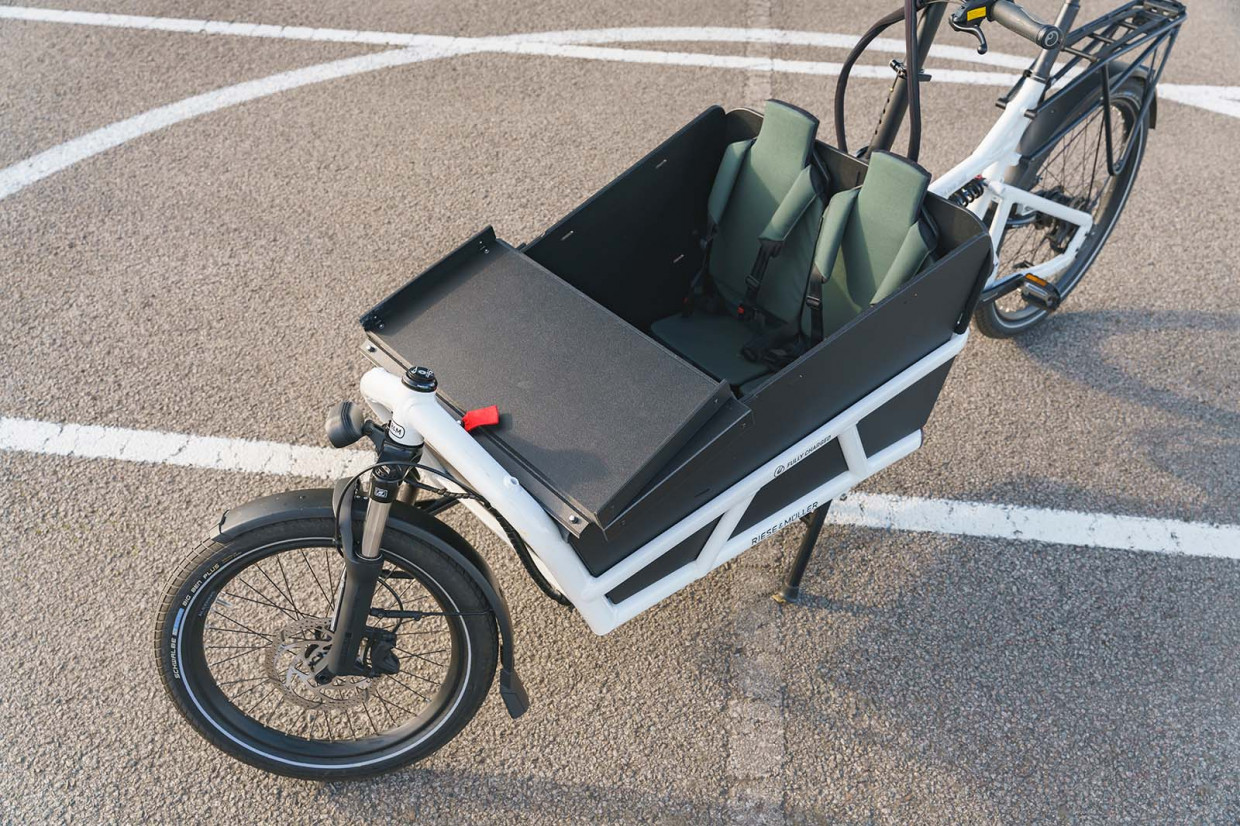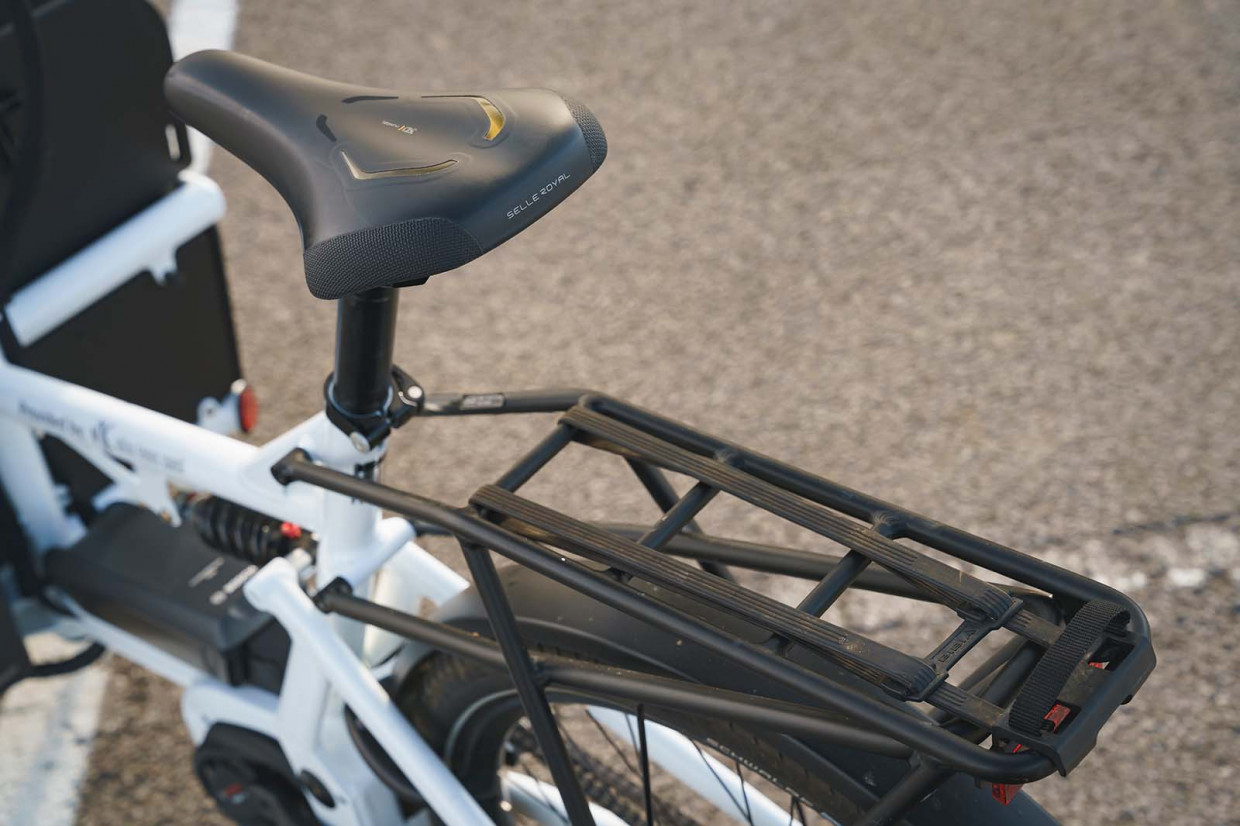 The steering feels quite intuitive after a few miles and your confidence grows, although keeping the front wheel straight for the first few minutes may seem daunting. The turning circle is naturally much larger than a bike with a shorter wheelbase, so bear that in mind when turning corners or if you need to turn around. 
One component that impressed me was the Rohloff gearing. Much like the Enviolo gear hubs, it's an internal gear hub and means you can change gear safely without needing to move the bike. This is extremely helpful for setting off in the right gear, and as the bike automatically resets to a low gear (five) when stopped, it's easy to change to the one you want so you don't spin out. If you do trial this system, I'd recommend setting off in gear seven so you have enough momentum to move quickly. It's also low maintenance, requiring only an oil change every couple of thousand miles.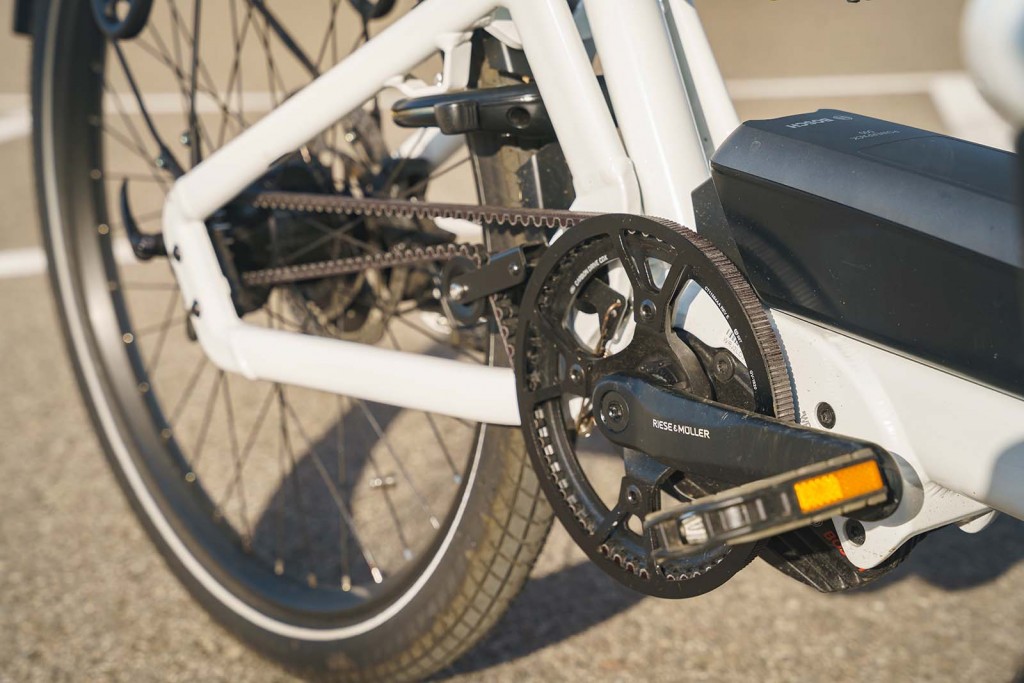 In addition to the tremendous Rohloff gearing, Riese and Müller has chosen the Bosch mid-drive Cargo Line Cruise (Gen4) motor and a Bosch PowerPack 500 Performance 36V, 500Wh battery for more range. The model I rode came with a single battery configuration, but it is a possibility to use dual batteries if you need to ride far. The motor is well-tuned and kicks in nicely with its 85Nm of torque so you don't feel like you're ever straining to move the bike. It did make riding this bike feel quite effortless. Granted, I didn't get the chance to fill it full of 200kg of cargo, but for a 35.4kg bike to not feel like you're driving a boat, that's quite an achievement.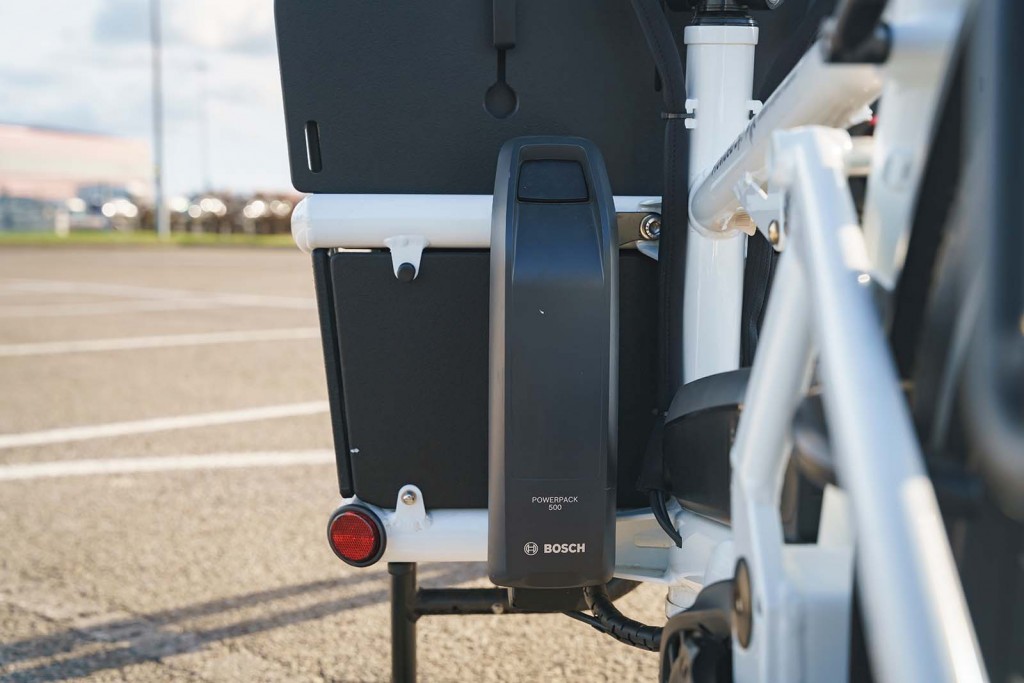 The assist levels are controlled via an Intuvia handlebar-mounted display, which I liked. It was easy to use and offered enough information to satisfy my inner data obsessive. It's a big enough screen for you to read the information clearly, but not obtrusive to your surroundings or feels like it's cluttering the handlebars.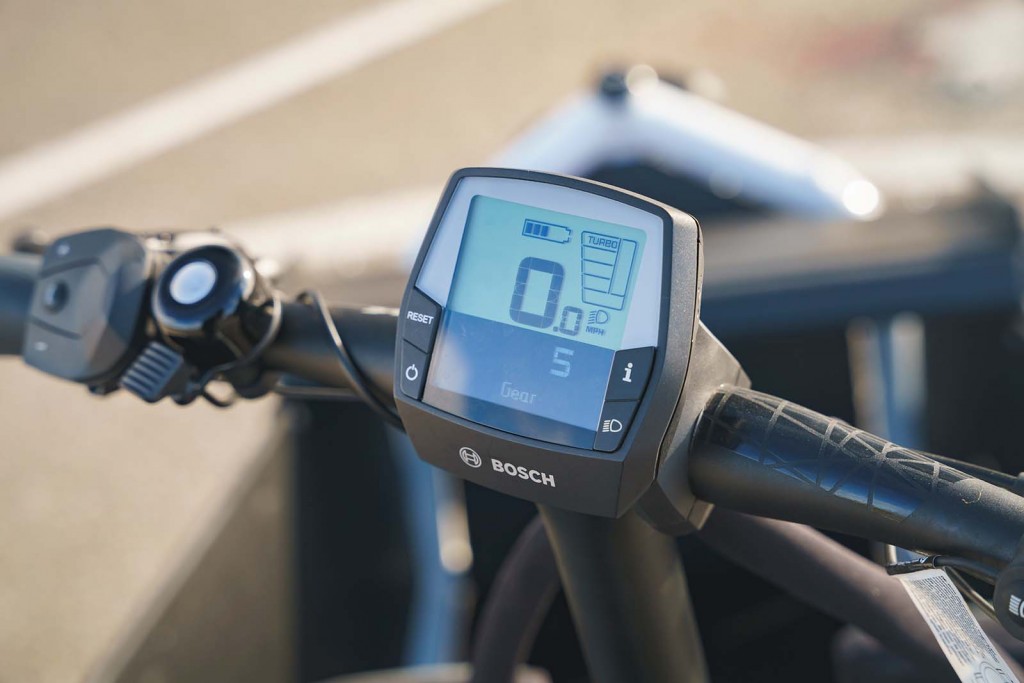 Ride quality is also heavily thought about, with a full suspension setup, providing 70mm travel in the forks, more than enough for the bumpy British roads. Wide tyres provide even more cushioning to make it an enjoyable bike that can fit up to two children, or 200kg of cargo. One size also fits all, with adjustment to the seat height and stem angle/height meaning it is suitable for riders between 150-190cm. This makes it a great bike to share between adults, rather than needing to buy separate frame sizes. 
Where can I buy it?
Fully Charged, who have showrooms across the south of England including their Silverstone store where I rode this bike. 
How does it arrive?
Depending on the specification, the bike arrives at a dealer who assembles the bike. They then arrange delivery to send the bike fully assembled to the customer. 
Verdict
The Riese & Müller Load 60 Touring 2022 is a well thought out electric cargo bike with tons of potential for people wanting to ditch their car. With the versatility for carrying cargo, whether that be kids or otherwise, if you can shoulder the cost, it will pay dividends in enjoyment and utility.