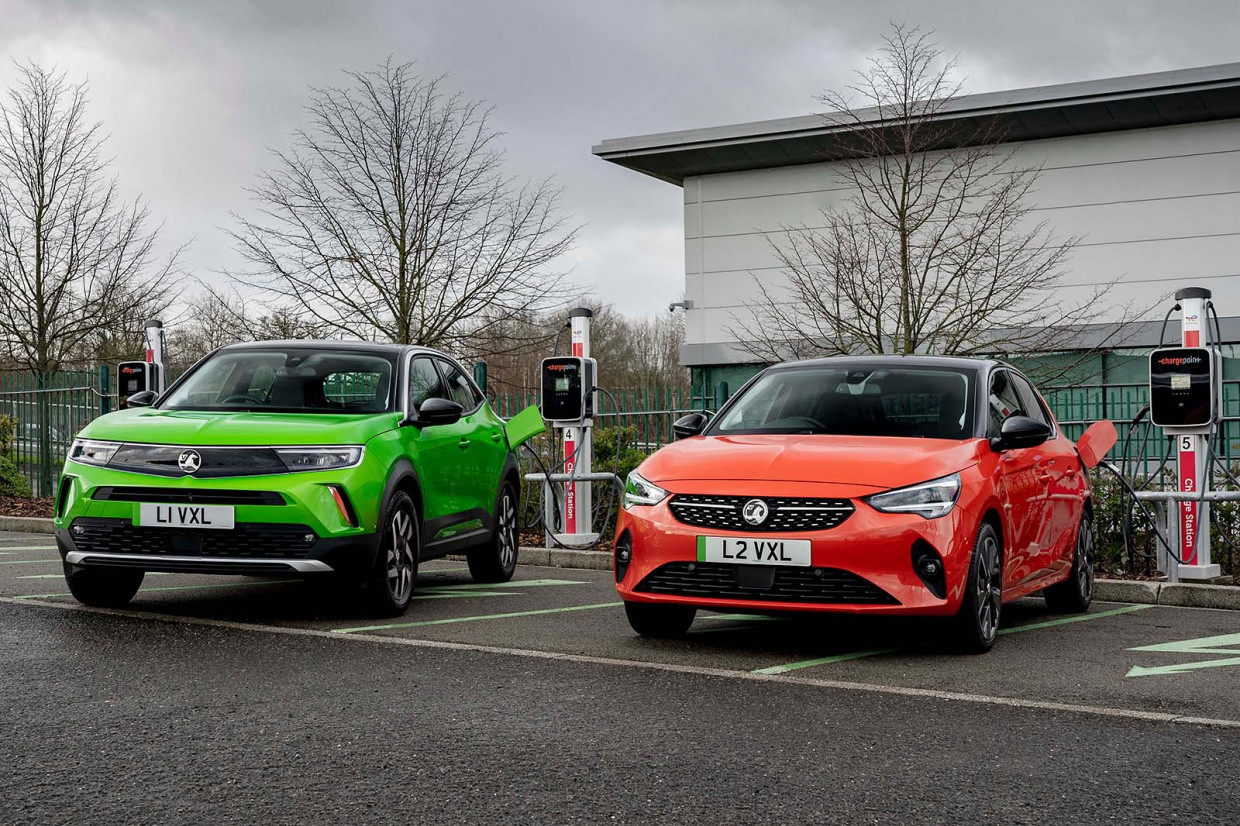 Electric car subscription firm Onto has partnered with British car manufacturer Vauxhall to add 700 new Corsa-e and Mokka-e models to its fleet. 
Onto was founded in 2017 and offers a range of electric models on its monthly subscription service, including the Volkswagen e-Up, Renault Zoe, Volkswagen ID 3 and Tesla Model 3.
The firm claims its car subscription service has more than 5500 active subscribers, and customers are now able to choose a Vauxhall Corsa-e or Mokka-e from its fleet. 
The Onto subscription costs £549 per month for the Corsa-e and £579 per month for the Mokka-e. The price includes use of the car, insurance, 750 miles per month, servicing and maintenance and public charging at more than 12,000 points included. 
Vauxhall's Corsa-e and Mokka-e are both powered by a 50kWh battery and can achieve 222 and 209 miles of range respectively. Both models can also be charged up to a speed of 100kW, allowing drivers to charge from 10-80% in just 30 minutes. 
Models will be available in Elite Premium trim featuring bigger 17 inch wheels and LED headlights. Inside, both cars come with a host of useful features including Sat Nav, Apple CarPlay and Android Auto. 
Vauxhall is aiming to become an electric only brand by 2028, and will offer an electrified version of every model in its line-up by 2025. 
READ MORE
e-CARS
The 10 electric cars with the longest range
e-BIKES
Desiknio Pinion C1.9 Classic e-bike review
Ride for a worthy cause: Big Issue eBikes launches in Bristol
e-MOTORBIKES
Triumph reveals first electric TE-1 motorbike
BMW CE 04 electric scooter review
e-SCOOTERS
Superpedestrian Link e-scooter: first ride
The new battery tech designed to make e-scooters more sustainable
e-WORLD
New Candela C-8 electric hydrofoil has first 'flight'
Awake Ravik S 22 aims to take electric surfboards to the extreme