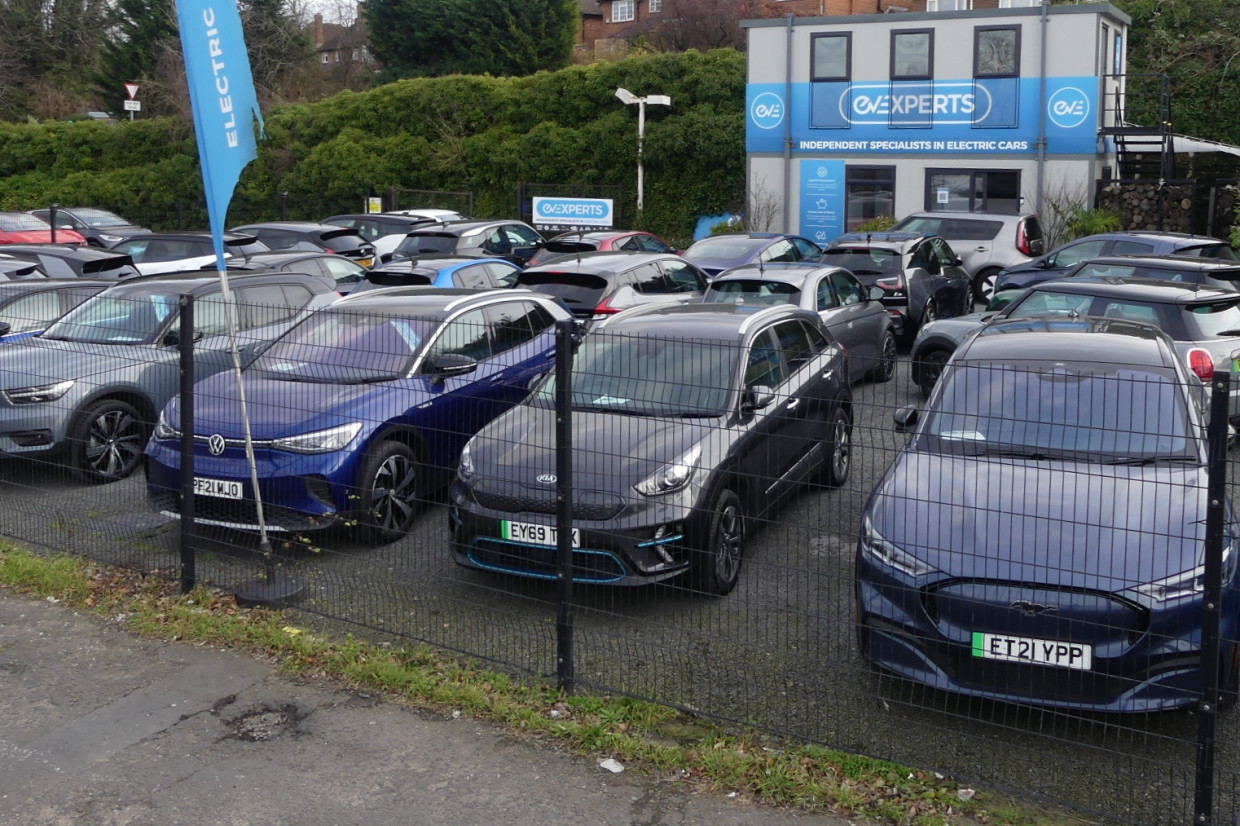 It's 2016 and you want to buy an electric car. You go to your local main dealer who has an EV in their range except that when you get there, they aren't interested in selling you that ugly electric thing in the corner they don't understand. Instead, because it's what they do every day, they want to sell you a petrol or diesel car.
This was Martin Miller's experience and so disenchanted was he that the former Nokia marketing executive decided that he'd start his own business selling electric cars the way he wished his EV had been sold to him. 
The fact is, the EV revolution has caught car dealers by surprise but created opportunities for people like Miller imaginative enough to grasp them. The best of this new breed of specialist EV dealer understand that customers like to be supported through the EV buying process and that many of the old certainties such as brand positioning (premium German at the top, French stuff at the bottom) are not only irrelevant but misleading. They understand, too, that with new technology comes what marketeers call 'confusion marketing' where, ignorant of the things that really matter, customers risk being led up the garden path.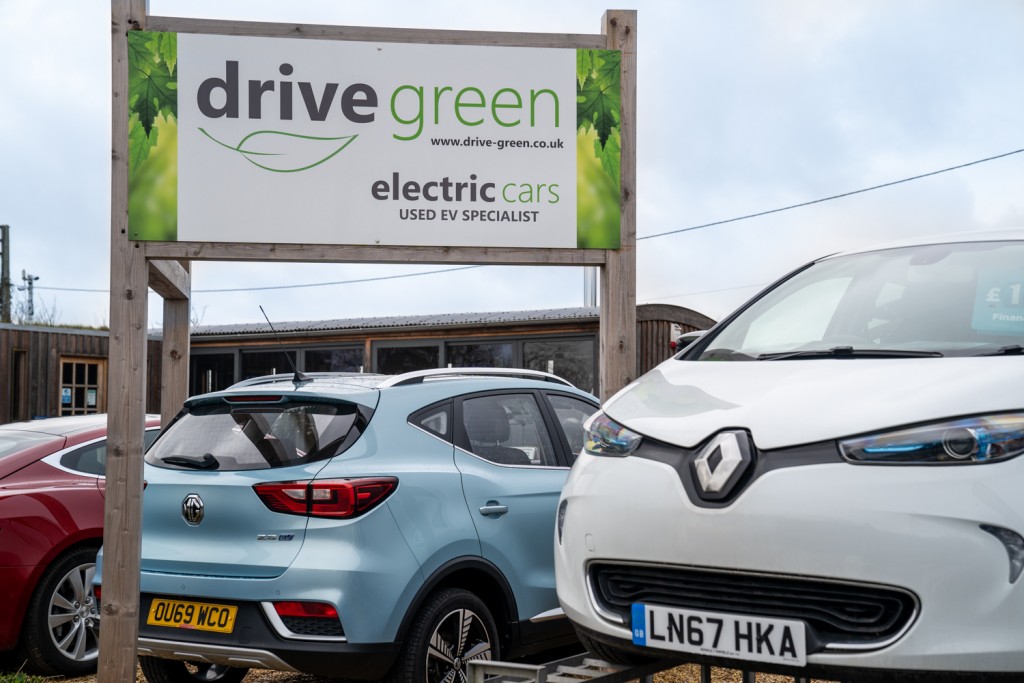 "In a period of change, consumers are looking for reassurance from a specialist brand," says Miller, founder of EV Experts, a specialist EV dealer based in Guildford. "I saw how, at the beginning of the smart phone revolution, CarPhone Warehouse was good at helping consumers navigate the market by cutting through confusion marketing to what really mattered and then giving them choices.
"It was about making things simple. Similarly, as a multi-brand EV dealer we expose our customers to a wider range of used makes and models so they can make more informed choices." 
Richard Norris, founder of Drive Green based in Emborough near Bristol, also comes from outside the motor trade. His background is in the sustainable living and renewable energy sectors, so selling EVs seemed a logical next step.
"Nobody working here has a motor trade background and so we have no trade-ingrained habits," says Norris. "Our customers say our approach is very different; we have a high level of customer focus and are more consultative than sales led."
Move Electric guide: how to buy a used electric car
Norris, who claims his business is the UK's biggest independent EV dealer, hopes to sell 1000 EVs this year but is about to launch new subscription and leasing models that he says will, in time, lift that figure to 3000. However, he's having to fight harder for his cars. "Growth has been exponential but with it has come higher prices and increased competition for stock. We're having to work harder to find the best EVs." 
The fact is, as EV sales increase, more general used car dealers are looking to get involved. Nothing wrong with that so long as they know their stuff, says Richard Symons. He's the founder of R Symons, an EV specialist based near New Milton.
"EVs are complex things and it's easy to be sold the wrong car by someone who doesn't understand them. We pride ourselves on living and breathing EVs," says Symons. "We don't just talk about them; we own and drive them and have over 40,000 subscribers to our YouTube channel who see us do just that. It surprises and reassures people."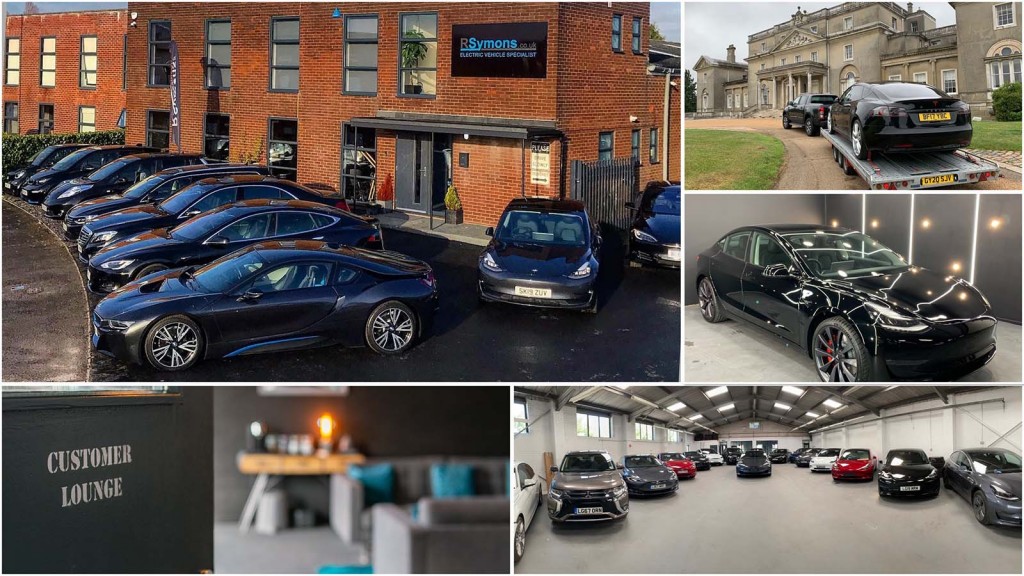 Symons has a degree in design and has owned a software business. However, his love of cars led him to start a dealership buying and selling them. His EV epiphany came in 2015 when he saw a Tesla Model S. "I fell in love with it and had to have one, so sold all my stock to do just that. Word spread and soon, dealers were offering me their unwanted EV trade-ins. By 2018 our sales were really picking up so I bought a warehouse and we soon became the UK's biggest seller of used Teslas, a position we still hold."
Symons may have a motor trade background but claims no one else on his team does. "Instead, our passion for and knowledge of EVs is what sells them. Customers can see we know the cars and everything about their power, range and charging. They ask questions ordinary dealers would find difficult to answer. I won't deny that like most independent dealers, we're cheaper than main ones but customers know when they're being sold to. We don't do that."

Meanwhile, it's not just Nokia marketing executives or green energy experts that are moving into EV sales; some ordinary garages used to fixing cars are, too. Cleevely Motors, based in Cheltenham, has been going since 1962 but it was when Claire and Matt tried to buy the first EV, a Nissan Leaf in 2018, that they saw an opportunity to expand the business. "We wanted a Leaf but the salesman tried to sell us a Micra diesel instead," says Claire. "It was difficult to buy an EV and we thought we could do it better."  
The technology wasn't unfamiliar. Matt, Claire's husband, already had a Level 3 qualification in electrical and hybrid vehicle system repair and replacement (four of their staff now do while upstairs in a classroom, they also train outside technicians). Soon Cleevely Electric Vehicles, as the business is now called, was selling up to seven used EVs a month.
"Customers need more handholding but unlike main dealers, we don't have any targets so can give them the time they need," says Claire. It's a common theme but, clearly, when it comes to EVs, one all dealers would do well to remember.
John Evans
READ MORE
e-CARS
The ten best-selling electric cars in the UK
e-BIKES
Cairn Cycles E-Adventure 1.0 e-bike review
Ten e-bikes we're looking forward to in 2022
e-MOTORBIKES
Ten electric motorbikes to look forward to in 2022
Art, sustainability and choppers - the wonderful world of Stirling Eco
e-SCOOTERS
Hypercar firm Bugatti's first electric vehicle is an 18mph e-scooter
Ride-hailing firm Bolt set for UK expansion after big investment
e-WORLD
Veolia to open first UK plant for recycling EV batteries
The new Bobcat T7X is a truly groundbreaking electric digger