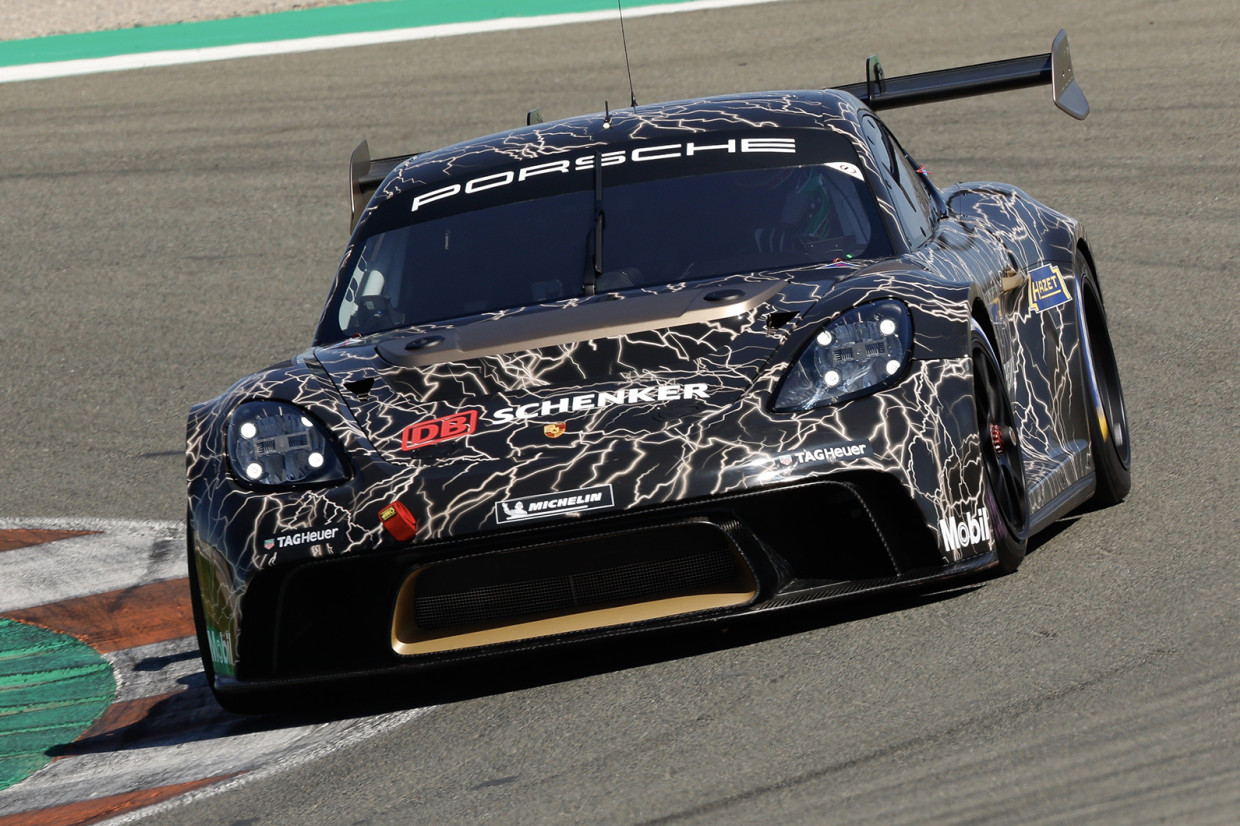 Porsche has unveiled the new 718 Cayman GT4 ePerformance, an electric racer that showcases the future of electric customer GT cars – and previews the all-electric next-generation Cayman.
The stunning machine features a twin motor all-wheel-drive powertrain that can produce a maximum output of 800kW, and is designed to lap at a similar speed to the current 992-generation 911 GT3 Cup racer that features in the Porsche Carrera Cup one-make series.
The Porsche 718 Cayman GT4 ePerformance is designed to serve as a test vehicle, and is effectively a mash-up of a current 718 Cayman GT4 Clubsport and the mighty Mission R concept car Porsche unveiled at the Munich motor show last year (pictured in centre, below).
The machine is basically built on the proven chassis of the GT4 racing car, but features the electric powertrain and motor from the Mission R. While the motor is tuned for a peak output of 735kW in qualifying mode, it has been designed to run at a steady 450kW for 30 minutes – the length of a Carrera Cup race.
The powertrain features a Permanently Excited Synchronous Motor (PESM) on each axle, with integrated direct oil cooling to help manage temperatures and prevent any power derating. 
The machine also uses 900V technology, allowing for fast charging: Porsche claims a five to 80 per cent charge will take around 15 minutes.
While not confirmed, the new machine likely features a layout similar to the Mission R, with the battery pack in the middle of the car, replacing where the combustion engine traditionally sits in a mid-engined machine. That helps keep the car lower to the ground than an electric 'skateboard' chassis with underfloor batteries, and helps maintain the traditional balance of Porsche's mid-engined cars.
The machine has been styled by Porsche Style, and is 14cm wider than a 718 Cayman GT4 Clubsport. The body is made from natural five composite materials, while Porsche claims the 18in tyres feature a "particularly high proportion" of renewable materials.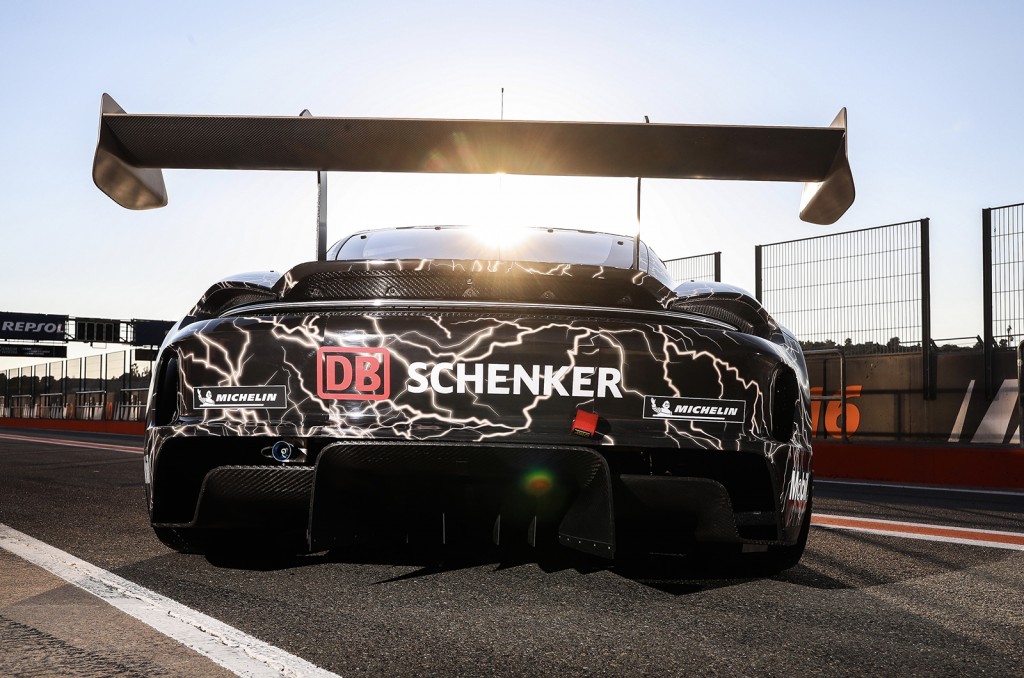 "With the Mission R, we've shown how Porsche envisages sustainable customer motor racing in the future. The 718 Cayman GT4 ePerformance now demonstrates that this vision works impressively on the racetrack," said Matthias Scholz, Porsche's GT racing vehicle project manager. He added that a one-make series for electric racing cars would be "an important addition" to the firm's customer racing programme.
The 718 Cayman GT4 ePerformance will make its public debut at the Goodwood Festival of Speed on June 23-26.
READ MORE
Subscribe to the Move Electric newsletter
e-CARS
New electric cars for 2022 and beyond: what's coming when
New BMW i7 unveiled as luxury electric saloon
e-BIKES
Best e-bikes for every category 2022
Moustache Samedi 28.7 e-bike review
e-MOTORBIKES
Yamaha Neo's electric scooter review
Cake launches new global electric motorbike race series 
e-SCOOTERS
Government set to announce plans to legalise private e-scooter use
New study finds e-scooters are five times safer than bikes
e-WORLD
World's first airport for flying taxis opens in UK