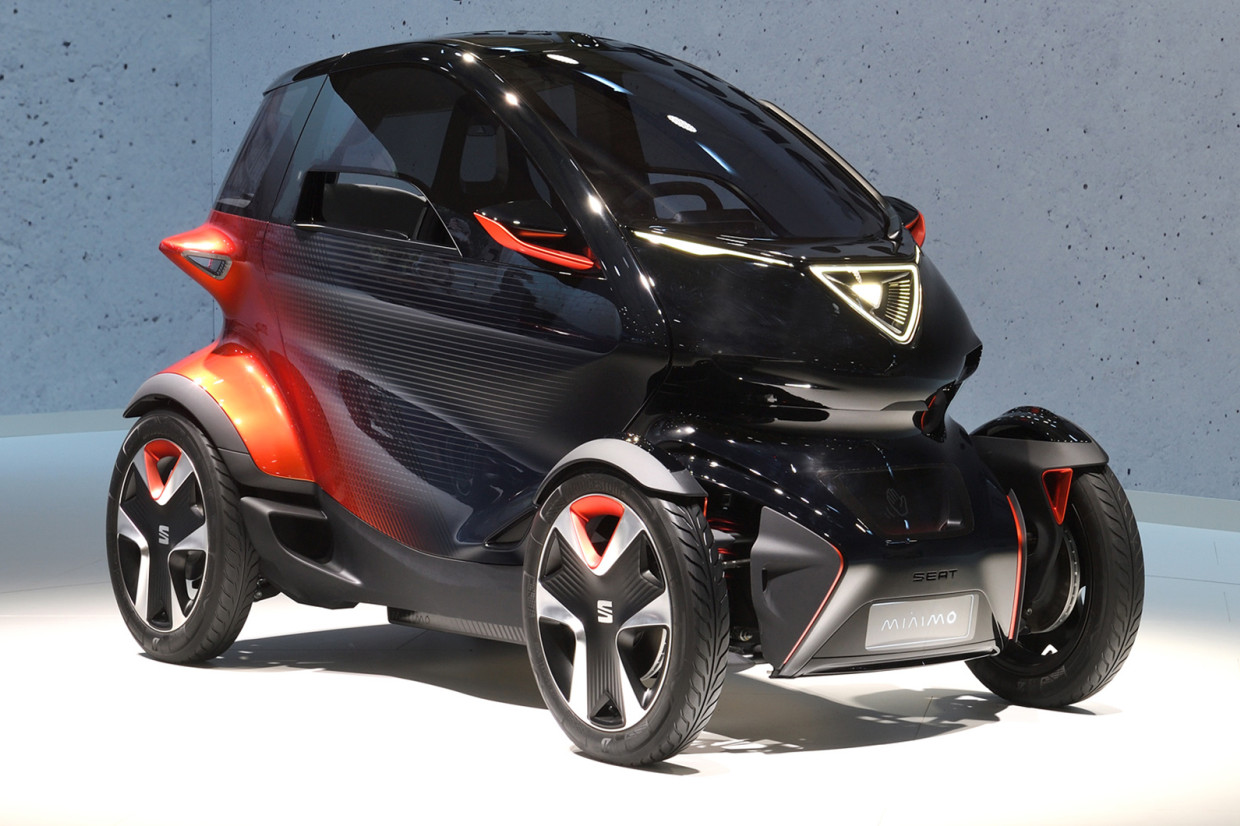 Spanish car brand Seat is set to focus on expanding its micro-mobility range in the coming years, including a Citroën Ami-rivalling quadricycle, while focusing its electric car efforts on spin-off brand Cupra.
Originally a line of Seat performance cars, Cupra was expanded into a standalone brand in 2018, aiming at a more upmarket, affluent customer base with a focus on new electrification. The Cupra Born will soon be joined by the larger Tavascan, both of which will be built on the Volkswagen Group's MEB platform for bespoke electric cars.
The latest electric vehicle news in your inbox: sign up for our FREE newsletter
The forthcoming UrbanRebel, due in 2025 on the same entry-level platform as the £22,500 Volkswagen ID 2all, will also wear a Cupra badge. Seat-Cupra boss Wayne Griffiths said that electric car launches would remain focused on Cupra for the time being.
But the Seat brand is set to offer a range of electric vehicles in the coming years: they'll just be micro-mobility vehicles. The firm already offers the Seat Mo e-moped, and back in 2019 showed a quadricycle concept called the Minimo.
Griffiths hinted that model will soon reach production. "We are working on a strategy for micro-mobility to build a four-wheeler [the Minimo] and decisions on the future electrification of the Seat brand [when it comes to cars] will be taken at a later date," he said at the firm's annual press conference.
"We already have the Mo two wheeler and we're looking at extending that project and making that project bigger. We're still speaking to the next partners, about the possibility of doing a micro-mobility four wheeler.
"One of the things we're working on urgently is the micro-mobility topic and offering affordable mobility for next generations. The solutions are not only cars and not only scooters that we've done, but also four-wheel micro-mobility solutions."
Griffiths hinted that project was in progress, and that it was too early to confirm full plans for the model. As with the Seat Mo, which is produced by Silence, he added that four-wheel e-mobility projects would likely involve the firm working with a specialist partner.
"It's not something we can do inside the existing company, it is a different business so you need to involve partners," he said. "There may be some synergies, particularly on the battery side."
READ MORE
Subscribe to the Move Electric newsletter
e-CARS
What is a heat pump and how do they benefit electric cars?
Bold new Volkswagen ID 2all previews sub-£22,000 electric car
e-BIKES
Ten electric bikes we're excited for in 2023
Nine ways to keep your e-bike safe
E-bike theft: how common is it and what can you do to protect your e-bike?
Haibike AllMtn CF 6 e-bike review
e-MOTORBIKES
10 electric motorbike start-ups you should watch out for
Energica e-motorbike to take on all-comers in US racing series
Ducati: How the Italian motorbike brand is gearing up for the electric era
e-SCOOTERS
Planned laws to legalise private e-scooters face delay
Leading e-scooter firms team up on best-practice guide for cities
Ambiguity over e-scooter legality causing 'confusion', says police chief
e-WORLD
Solar panels: 8 ways the sun can power your electric life
First ride: Lunaz Upcycled Electric Vehicle bin lorry
AutoFlight secures huge order for Prosperity 1 eVTOL craft