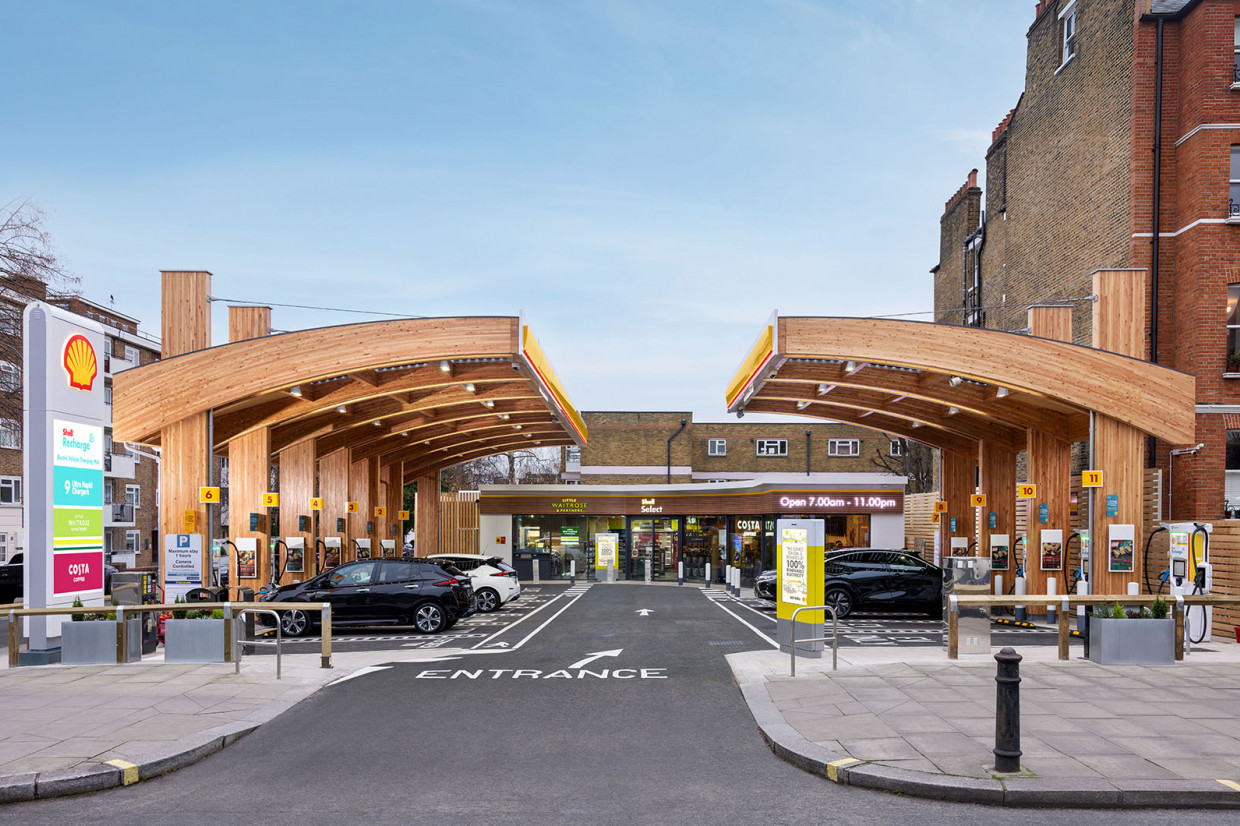 Shell has opened its first dedicated electric vehicle charging hub in the UK, on the site of an old petrol station in the London borough of Fulham.
The Shell Recharge site has been completely converted for electric vehicle use with the installation of nine 175kW rapid charge points, which Shell claims can charge more electric cars from 0-80% in around 10 minutes.
The site also features a seating area, a Costa Coffee and a Little Waitrose, which free Wi-Fi also offered. Shell claims the charging hub uses a sustainable design, including a distinctive timber canopy with built-in solar panels. 
The site is being used as a global pilot by Shell, and is the first time it has converted an existing petrol station into a dedicated electric charging hub. Shell claims that all its public EV chargers, including the new Fulham hub, run on 100% certified renewable energy.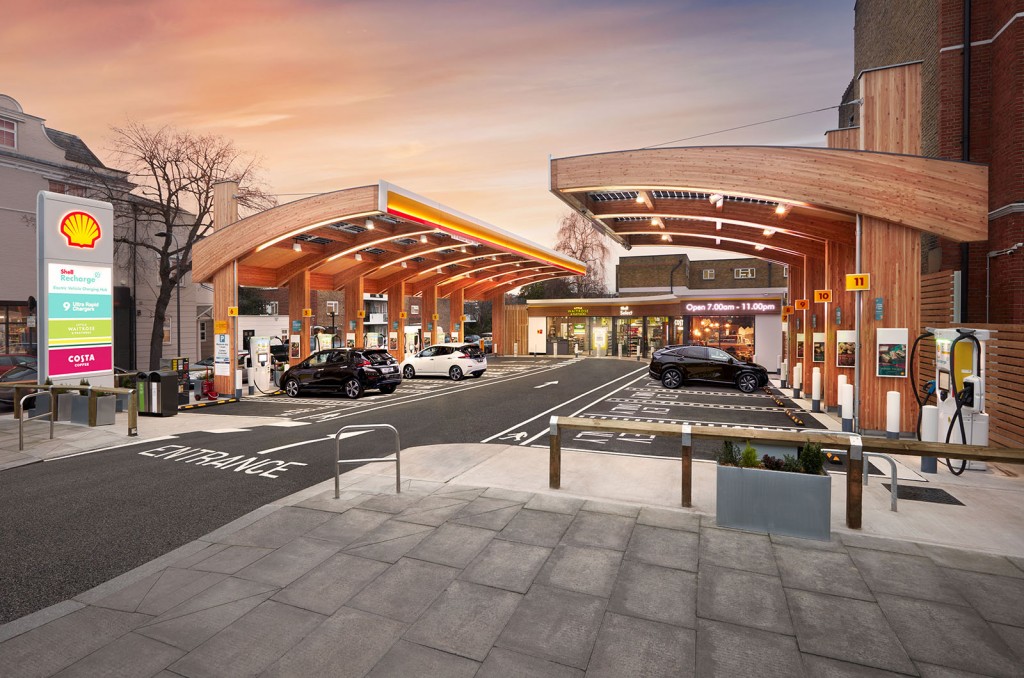 Shell's Mobility boss, István Kapitány, said the new site "gives us all a glimpse into the future of mobility". He added: "EV drivers are looking for a charging experience that is as fast, convenient and comfortable as possible."
Shell currently offers 119 electric vehicle charging points on its forecourts, with the aim to grow to 5000 EV charging points in various locations by 2025. It also owns Ubitricity, which has committed to installing 50,000 on-street chargers by 2025. 
Rival charging firm Gridserve opened the first dedicated electric vehicle charging hub in the UK in Braintree, Essex in late 2020.
READ MORE
e-CARS
The ten best-selling electric cars in the UK
e-BIKES
Cairn Cycles E-Adventure 1.0 e-bike review
Ten e-bikes we're looking forward to in 2022
e-MOTORBIKES
Ten electric motorbikes to look forward to in 2022
Art, sustainability and choppers - the wonderful world of Stirling Eco
e-SCOOTERS
Hypercar firm Bugatti's first electric vehicle is an 18mph e-scooter
Ride-hailing firm Bolt set for UK expansion after big investment
e-WORLD
Veolia to open first UK plant for recycling EV batteries
The new Bobcat T7X is a truly groundbreaking electric digger