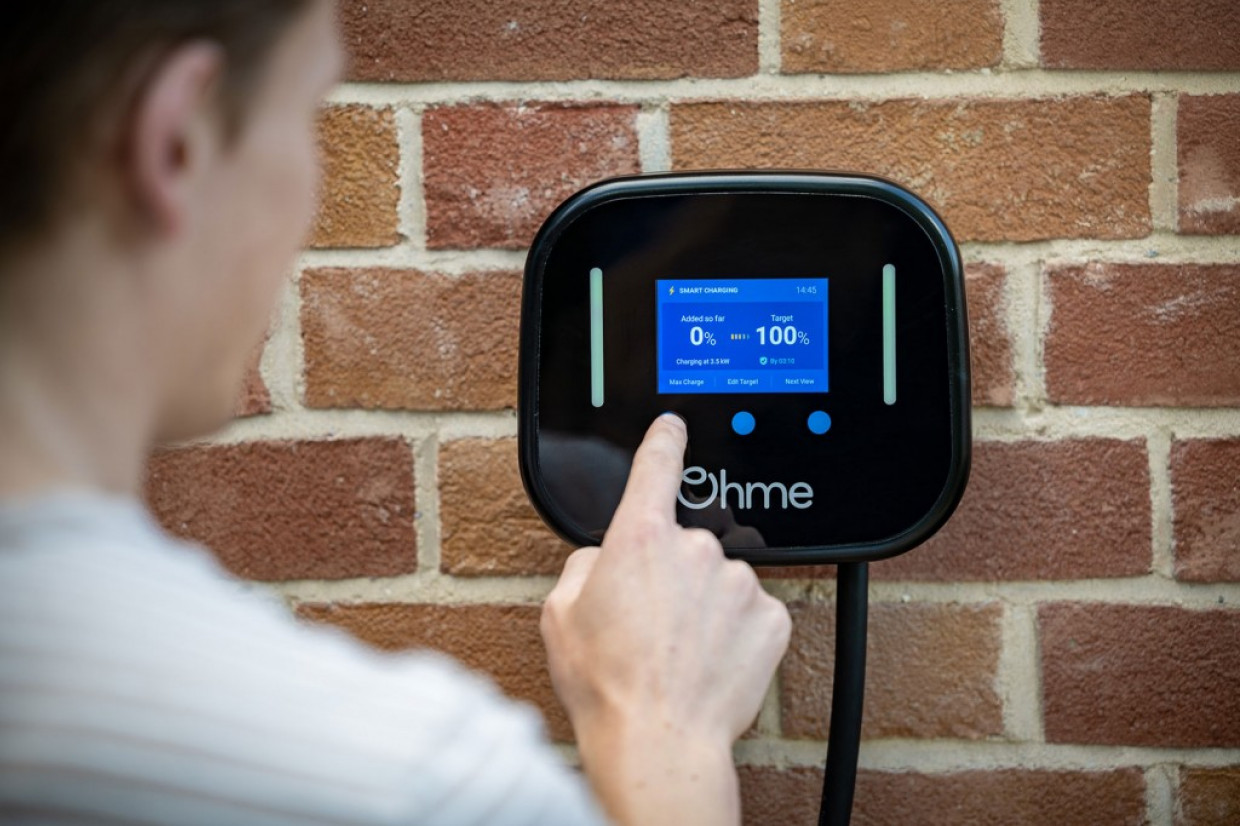 The UK government has set out a plan to "unlock the potential" of smart electric vehicle charging, saying that the move could save drivers up to £1000 per year.
The new Electric Vehicle Smart Charging Action Plan has been developed by the government and energy regulator Ofgem, and sets out a series of measures designed to increase the number of smart chargers available to consumers.
The Move Electric newsletter: the smart way to charge your inbox with the latest EV news
Smart chargers are those that can adjust to energy use data and allow customers to take advantage of cheaper and cleaner electricity by charging an EV's batteries when demand on the grid is lower, usually at night. They also allow for vehicle-to-grid charging, allowing consumers to use their EV batteries to feed power back into their homes incites of using higher prices energy at Times of higher demand – and even potentially sell energy back to the grid for profit.
The government says that it wants smart charging to become "the preferred method of long duration charging" by 2025. It estimates that by charging outside of peak periods an average EV driver could save around £200 per year, rising to £1000 for higher mileage drivers.
Since last July, all new charge points sold for private usage have been required to have smart functionality. The government says it is now consulting on new policy and technology to further unlock the benefits of using smart charging.
The government says it will work with Ofgem to "remove the barriers" that are currently stopping the full development of a "diverse and competitive" smart charging market, and also ensure the energy system can cope with the anticipated rise in demand for electricity prompted by the increased uptake of EVs.
The government has also earmarked £16 million in funding from the Net Zero Innovation Portfolio to a series of projects that are designed to unlock the potential of smart charging, including a smart street lamppost that will allow EV overs without access to a private charger to access the technology.
Energy and Climate Minister Graham Stuart said: "We want to make smart charging an easier choice for drivers of electric vehicles, whether that is charging on the driveway, at the workplace, or parked on the street. To do that we need to build new network infrastructure at pace, using the latest available technologies."
READ MORE
Subscribe to the Move Electric newsletter
e-CARS
Ten electric cars we're excited for in 2023
Getting an EV sideways: how easy is it to drift a Kia EV6 GT?
Q&A: Jaguar Racing's Sam Bird and Mitch Evans on Formula E's new era
e-BIKES
Ten electric bikes we're excited for in 2023
Can you get fit using an electric bike?
e-MOTORBIKES
Ten electric motorbikes we're excited for in 2023
Super Soco TC Max electric motorbike review
Cake and Polestar team up for new special edition Makka e-motorbike
e-SCOOTERS
Planned laws to legalise private e-scooters face delay
Five key takeaways from the rental e-scooter trials report
Which train firms have banned e-scooters from their services?
e-WORLD
Move Electric's best features of 2022: lap records, tuk-tuks… and sausage rolls
Volvo Trucks keeps on electric trucking with three new models