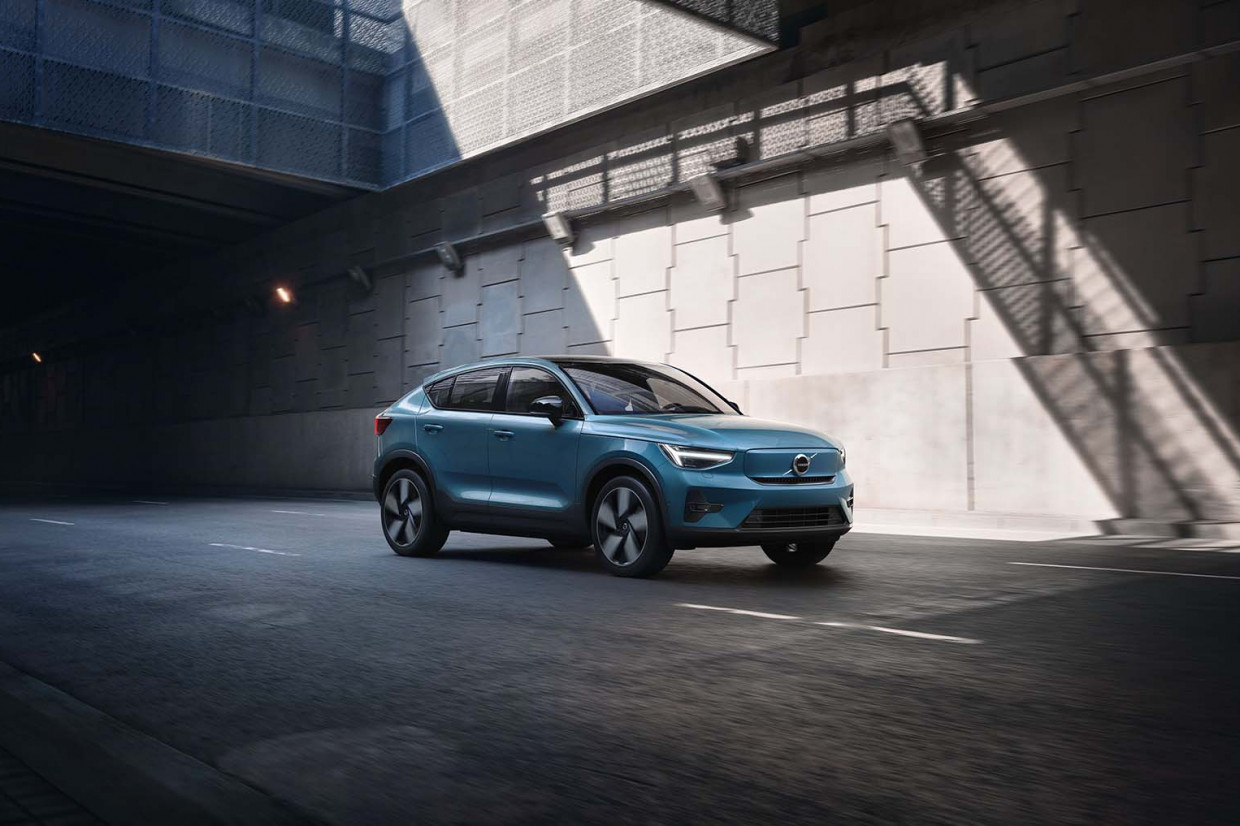 Volvo has unveiled a new single-motor version of its C40 Recharge costing more than £10,000 less than its twin-motor sibling, and announced a new facelift for its XC40 Recharge variant.
The new single-motor, front-wheel-drive C40 Recharge will sit alongside the brand's twin-motor variant and will be powered by a 69kWh battery with an estimated range of 269 miles on a single charge.
Volvo says its new C40 variant can be charged from 10 to 80 percent capacity in around 32 minutes using a fast charging device. 
The single motor version of the car is expected to be significantly cheaper. Swedish car maker added that it hoped the new C40 variant would "help more people make the switch to electric cars" and would support its "ambition of selling only fully electric cars by 2030". 
Alongside the new C40 variant, Volvo announced that it would be facelifting its XC40 Recharge SUV.
Volvo launched the XC40 in 2017 powered by a range of different petrol and diesel engines, with the EV version arriving a year later.
The small SUV has been given a new look thanks to revised front bumper and frameless grille plate to match the styling of the C40 Recharge. 
The Thor's Hammer headlight has been upgraded with pixel LED technology and new exterior colours have been added. In addition, buyers can now opt for a new leather-free upholstery. 
The XC40 Recharge starts from £43,550 while the C40 Recharge starts from as slightly higher £44,800, but is around £10,500 cheaper than the twin-motor variant, which starts from £55,550.
Both models are on sale now with first deliveries expected in the summer of 2022. 
READ MORE
e-CARS
The 10 electric cars with the longest range
e-BIKES
Desiknio Pinion C1.9 Classic e-bike review
Ride for a worthy cause: Big Issue eBikes launches in Bristol
e-MOTORBIKES
Triumph reveals first electric TE-1 motorbike
BMW CE 04 electric scooter review
e-SCOOTERS
Superpedestrian Link e-scooter: first ride
The new battery tech designed to make e-scooters more sustainable
e-WORLD
New Candela C-8 electric hydrofoil has first 'flight'
Awake Ravik S 22 aims to take electric surfboards to the extreme