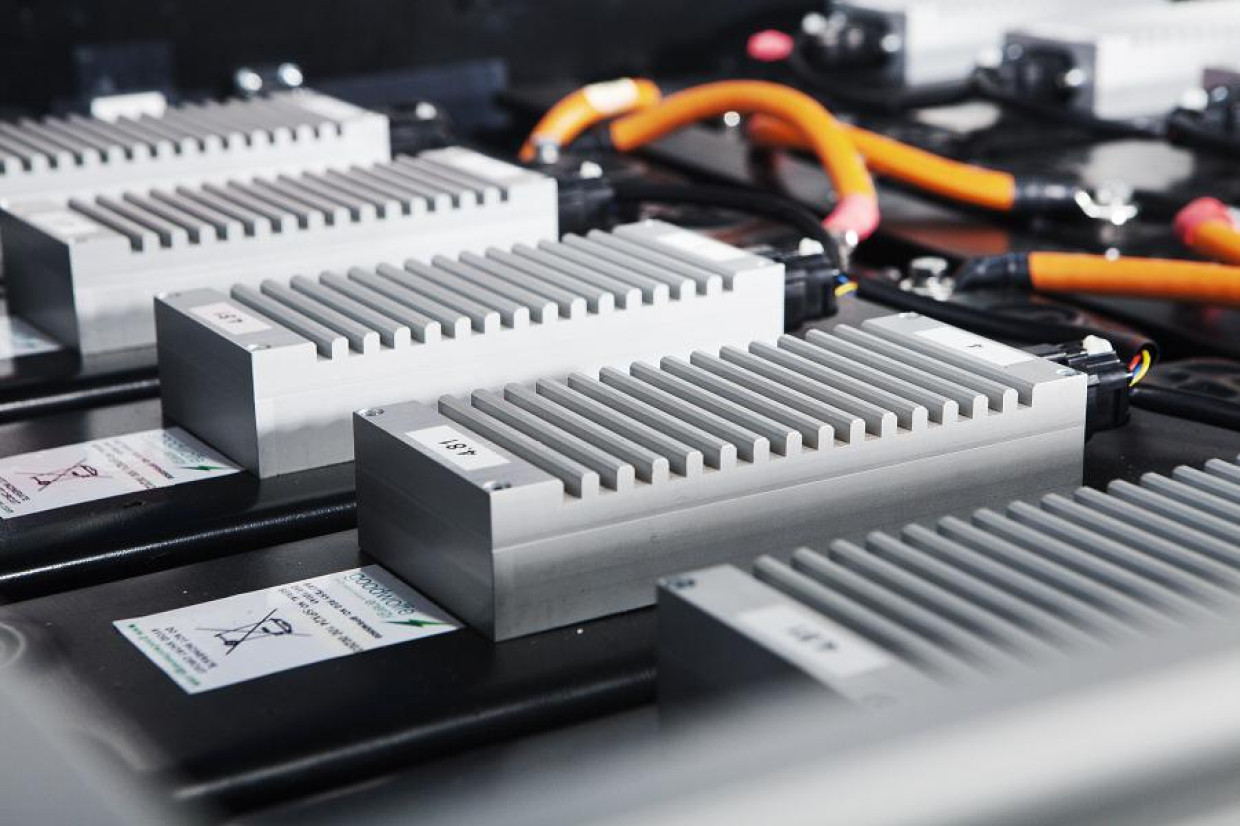 WAE Technologies, owned by Australian iron ore mining giant Fortescue, plans to build a new EV battery factory in Oxfordshire which could create 300 new jobs. 
According to Sky News, Fortescue founder and CEO Andrew Forrest says the plant will be in operation as soon as April, and could have a capacity of 400MWh per year. 
The announcement by WAE Technologies comes after the collapse of UK-based battery start-up Britishvolt, which planned to create a £3.8 billion EV battery plant in Northumberland. The firm failed to secure long-term funding resulting in its 300 strong workforce being made redundant. 
Fortescue's new plant in Kidlington differs to that of the one envisaged by Britishvolt, focusing on the construction of power cells for heavy goods vehicles such as mining trucks. 
Last week WAE Technologies revealed its largest battery yet, a 1.4MWh unit designed specifically for use in a 240-tonne electric mining truck.
Fortescue acquired WAE Technologies (formerly named Williams Advanced Engineering) last year with the aim of using F1-inspired technology to help reach net-zero emissions by 2030. 
Fortescue CEO Forrest, told Sky News: "We invested heavily in British technology, British knowhow and British work ethic last year. But then we've said: 'Listen, it's great you've got the most advanced, innovative prototype batteries in the world, but we've got to get into manufacturing'.
"So last year, we started building a large factory in Kidlington. We'll open it in April. It will [create] hundreds and hundreds of new British jobs.
"And that's only the start. I want to expand it from there and I want to take that technology to Australia [and] to North America. I want to really stop the British brain drain and bring the smartest British engineers home.
"These are batteries which are going to be everywhere: in motorbikes, cars, trucks, even even our huge mining trucks in Australia, even trains."
READ MORE
Subscribe to the Move Electric newsletter
e-CARS
Ten electric cars we're excited for in 2023
Getting an EV sideways: how easy is it to drift a Kia EV6 GT?
Q&A: Jaguar Racing's Sam Bird and Mitch Evans on Formula E's new era
e-BIKES
Ten electric bikes we're excited for in 2023
Can you get fit using an electric bike?
e-MOTORBIKES
Ten electric motorbikes we're excited for in 2023
Super Soco TC Max electric motorbike review
Cake and Polestar team up for new special edition Makka e-motorbike
e-SCOOTERS
Planned laws to legalise private e-scooters face delay
Five key takeaways from the rental e-scooter trials report
Which train firms have banned e-scooters from their services?
e-WORLD
Move Electric's best features of 2022: lap records, tuk-tuks… and sausage rolls
Volvo Trucks keeps on electric trucking with three new models