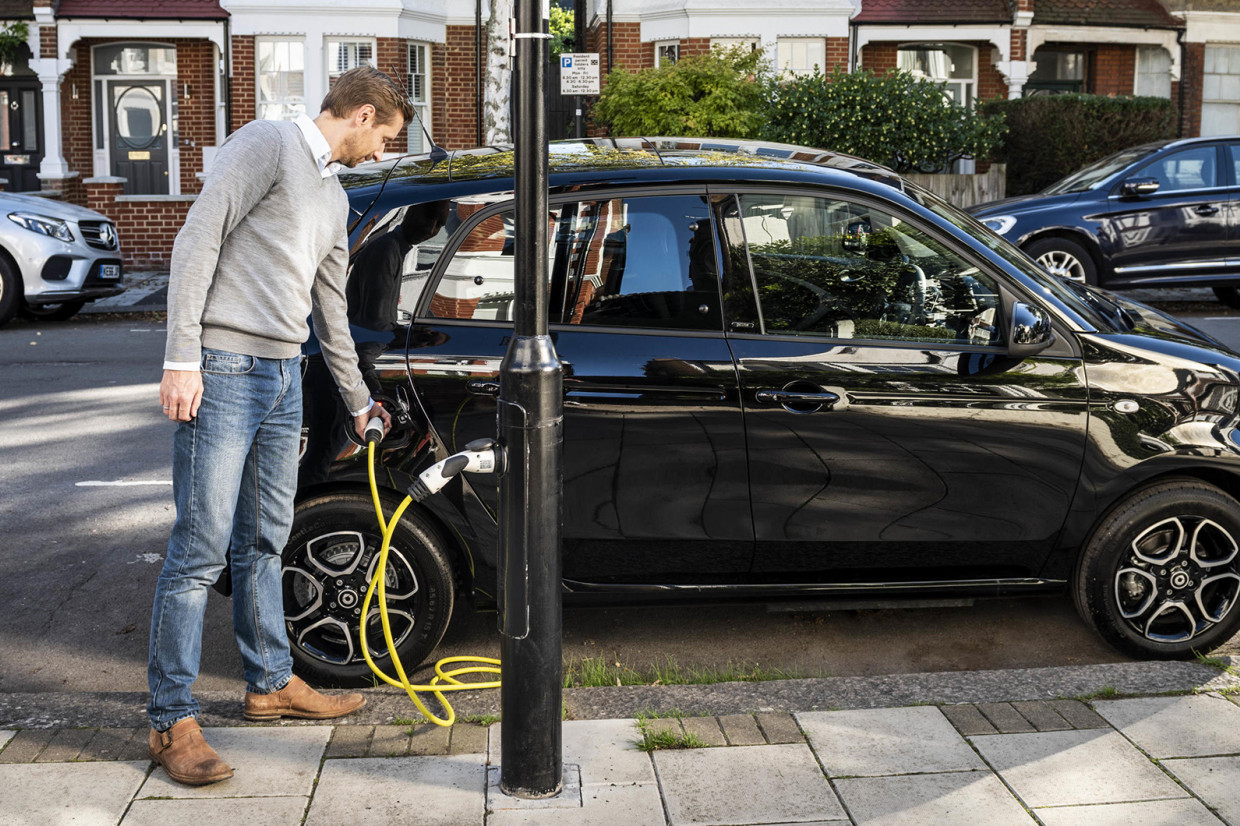 The City of Westminster in central London will gain more than 500 new Ubitricity-run electric vehicle charge points by the end of next March – taking the total in the borough to more than 2000.
Westminster Council has appointed Siemens to install an additional 500 Ubitricity lamppost chargers within the coming months, as part of a focus to ensure that EV charging is readily available to those without access to home charging.
The latest e-mobility news in your inbox: get our FREE newsletter
The new charge points will all be installed in existing lampposts, with each taking around two hours to install. They will be able to charge at up to 5kW, and are designed for EVs to be left at overnight, rather than as a rapid charging solution.
The new chargers will be installed in both residential and commercial areas, with Westminster residents invited to request a charge point near their properties.
Councillor Paul Dimoldenberg, Westminster's cabinet member for city management and air quality, said: "Westminster has some of the highest carbon emissions and poorest air quality of any local authority and urgent steps needs to be taken if we want to improve."
Dimoldenberg added that the order of chargers from Siemens could potentially be increased to 1000.
Ubitricity is run by energy giant Shell, and currently offers more than 4500 lamppost chargers across London. Many of those have been funded by the Go Ultra Low Cities Scheme.
READ MORE
Subscribe to the Move Electric newsletter
e-CARS
Video: Can the National Grid cope with a surge in electric vehicles?
e-BIKES
What to look for when buying an e-bike: Move Electric's top tipsx
The rise of Volt Bikes: 'when we launched, people thought we were mad'
e-MOTORBIKES
Maeving RM1 electric motorbike review
Q&A: Zapp founder on why electric mopeds are the future
Government plans 2035 ban on new non-zero emission motorbike sales
e-SCOOTERS
Tier to upgrade e-scooter fleet with a smart 'Parrot'
Q&A: Neuron Mobility's UK boss on e-scooters, safety and helmet selfies
e-WORLD
Polestar to supply battery tech to electric boat firm Candela
Engineering giant ABB working on electric Dover-Calais ferry