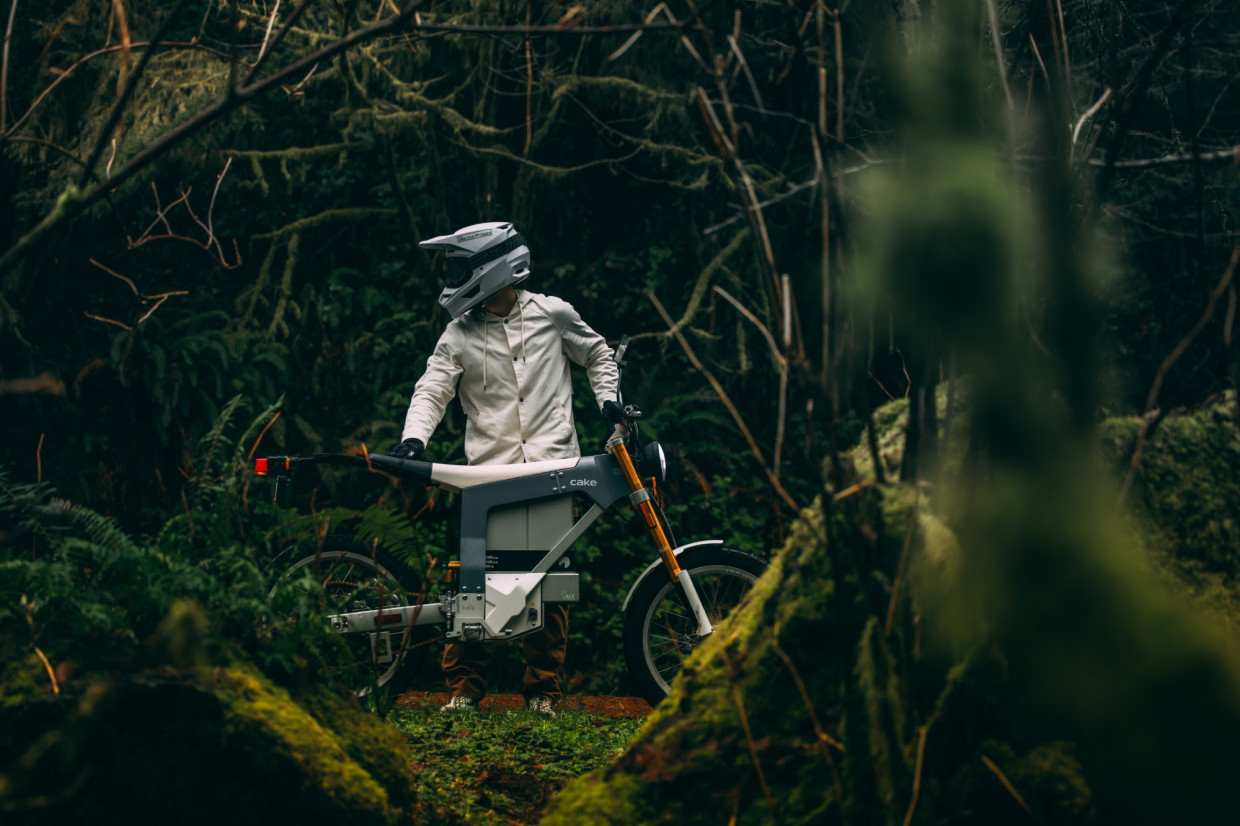 Finding sustainable materials for use in electric vehicle production is no easy task and often comes with additional costs. 
In a bid to find a sustainable alternative to plastic, Swedish electric motorbike brand Cake now wants to use paper. Yes, paper. To build electric motorbikes. Really.
It's not as crazy as it sounds: Cake has partnered with Papershell to create a new material for the vehicle industry. 
Founded in 2021, Papershell creates sustainable and more resistant materials using paper, with the aim of creating solutions to climate change using natural products. 
Papershell currently produces a natural fibre composite, which the firm says is stronger than plastic but has a much lower climate impact. 
According to Papershell, its material produces 0.65kg of CO2 per functional unit of material, while polypropylene produces more carbon emissions at 4.95kg of CO2, with fibreglass creating 25.05kg CO2. 
E-motorbike firm Cake says it will work with PaperShell to evaluate the properties of the material and its potential use as an alternative to certain plastics currently used in their production of motorbikes. 
"We're excited to work with PaperShell and hope that we can play a crucial part in finding a material that can minimise or even eradicate the use of conventional plastics in our motorcycles," said Stefan Ytterborn, founder and CEO of Cake. 
READ MORE
Subscribe to the Move Electric newsletter
e-CARS
New Volkswagen ID Buzz: everything you need to know
How efficient are electric cars?
e-BIKES
Ducati expands e-bike range with first racing machine
e-MOTORBIKES
New Yamaha Neo is Europe-bound '50cc equivalent' electric moped
Electric Motion Epure Race e-motorbike review
e-SCOOTERS
Eskuta KS-450 e-scooter review
Taito unveils innovative new three-wheeled electric scooter
e-WORLD
Electric surfboard firm Awake aims to make waves with first e-foil
Volta Zero electric truck can 'dramatically improve' inner-city road safety