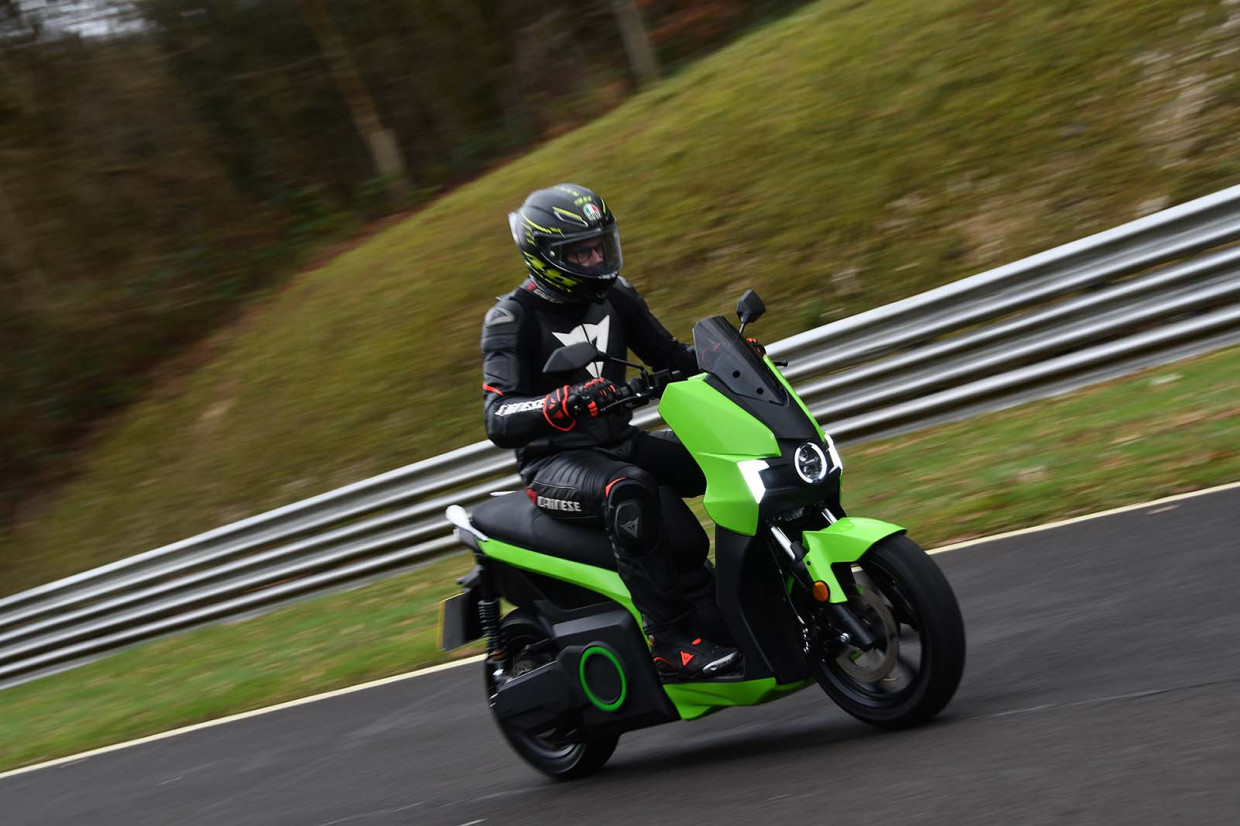 Move Electric rating: three-and-a-half stars out of five
What are we looking at? 
A green scooter. And no, we're not talking about the colour. Called the Silence S01 Connected, it's an all-electric scooter that has been developed around an innovative, removable battery pack. Let us explain …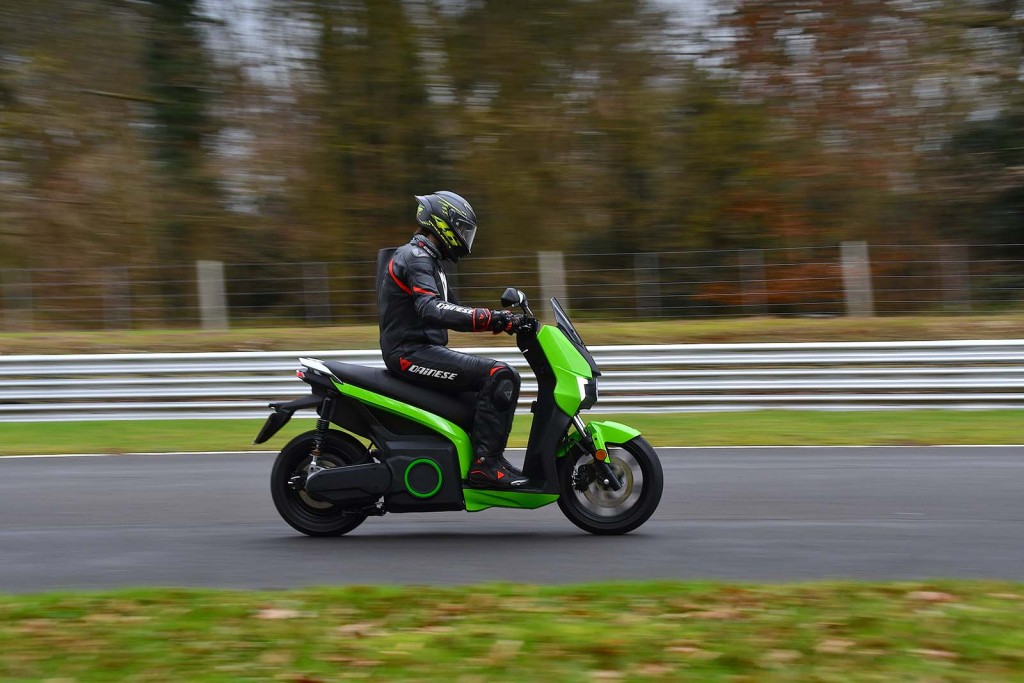 While the S01's 5.6kWh battery pack can be charged in situ, all it takes is a quick pull of a lever under the seat to decouple the battery from the bike. It then slides out the left-hand side of the bike, revealing a couple of wheels and a telescopic handle, which allow you to pull it around like a small, albeit heavy (40kg to be precise), suitcase. 
It is a genius piece of design that we reckon is truly game-changing for buyers that live in apartments, and/or those who don't have access to off-street charging. The only real downside is that a full-to-zero charge takes a rather lengthy 6 to 8 hours – the maximum rate is limited to 600 watts to preserve the battery's long-term health.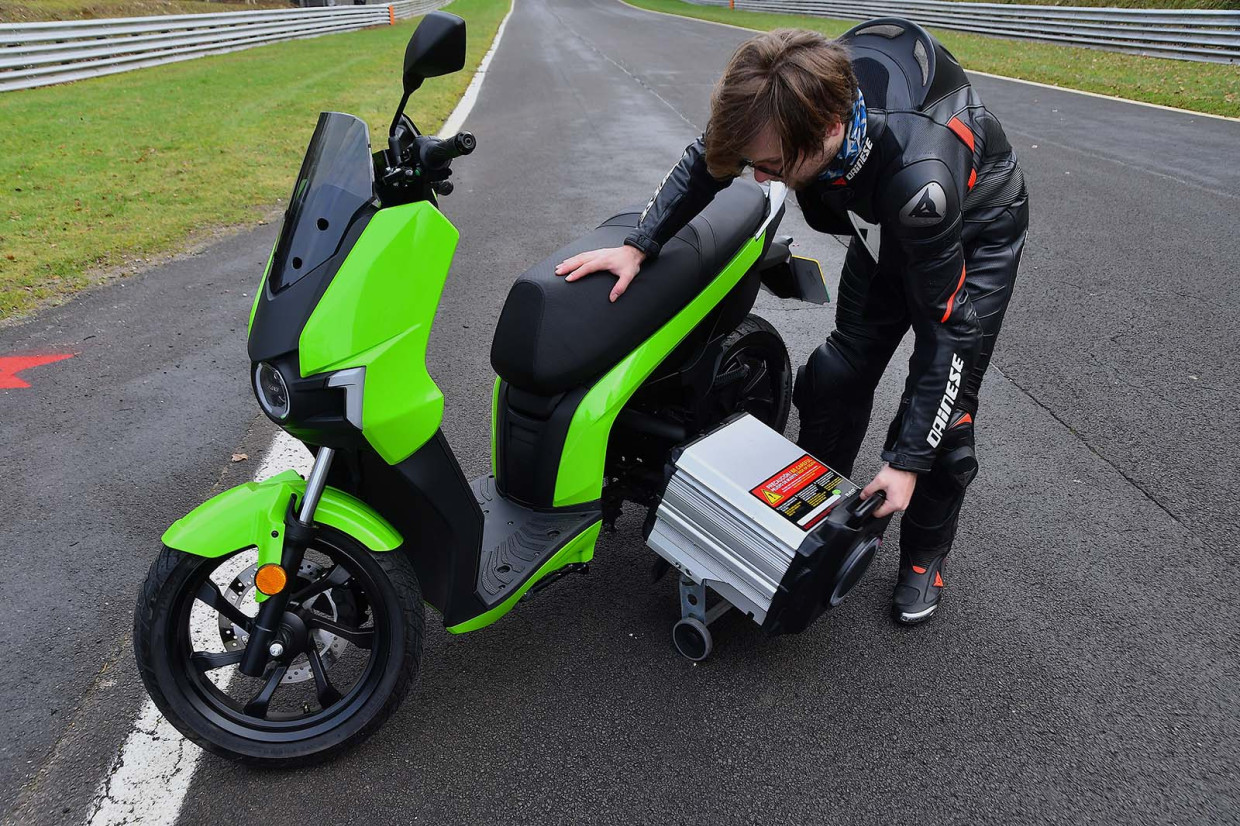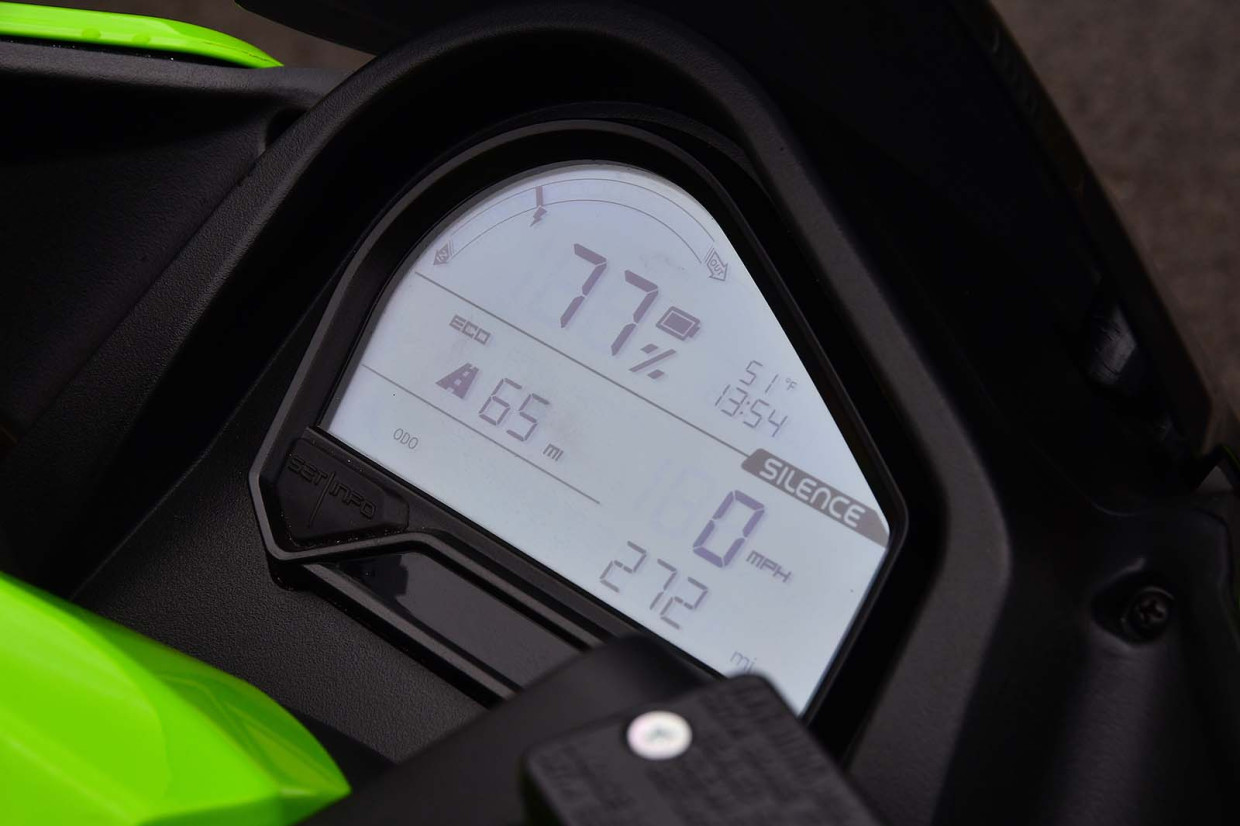 Further innovation can be found towards the back of the bike, where you'll find that Silence has managed to mount a 9kW (or 12bhp, the cut-off for competitive 125cc petrol models legal for L-platers or new riders with first-stage A1 licences) brushless electric drive motor within the 14in rear wheel. This set-up not only protects the motor from the elements, but it also leaves room for two full-face helmets to be locked under the dual seat. 
The complete machine weighs around 150kg (around 20kg more than an equivalent petrol model) but as you'll find out later, you don't particularly feel this weight on the move.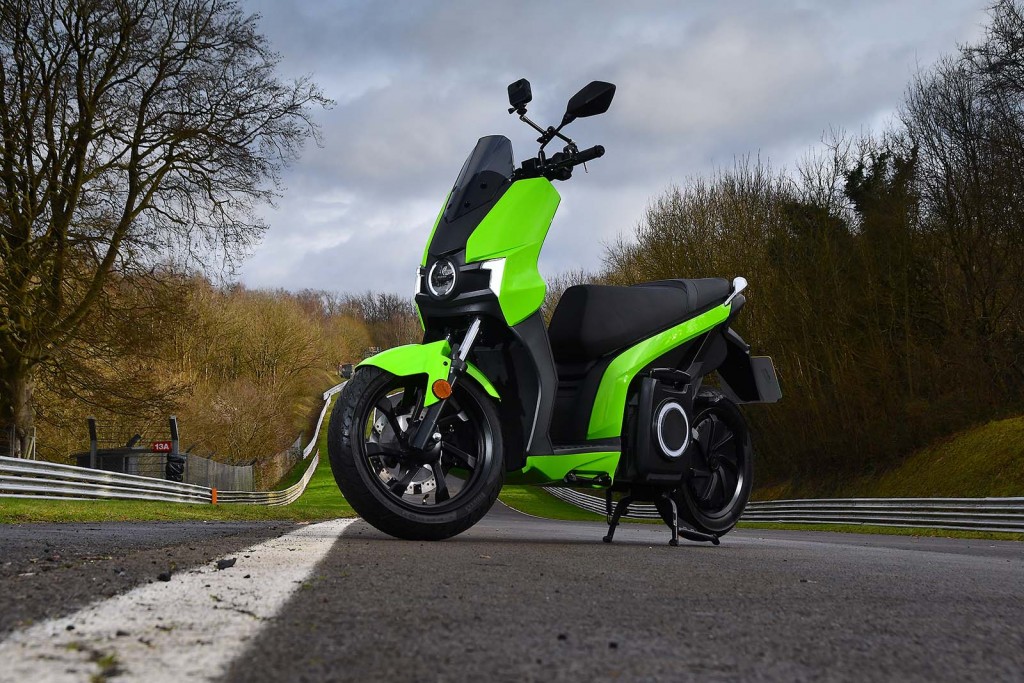 Sounds great, but haven't you reviewed the Silence S01 before?
Well, kind of. 
Late last year we reviewed the Seat MO 125, which is essentially a badge-engineered version of the Silence S01. The S01 is just over £100 less than the Seat at £5695, but Silence as a brand is so new to the UK that it doesn't have a comprehensive dealer network – Seat already has 24 dealers around the country that sell and service the MO. 
Both bikes come with a two-year warranty, but Seat offers a superior battery warranty – four years for the MO versus three for the S01. That said, even a four-year battery warranty is fairly short compared to what you get in the four-wheeled world, and though experience so far suggests such batteries last considerably longer (Silence claims its batteries retain 97% capacity after 25,000 miles) one can yet quote a definitive battery life.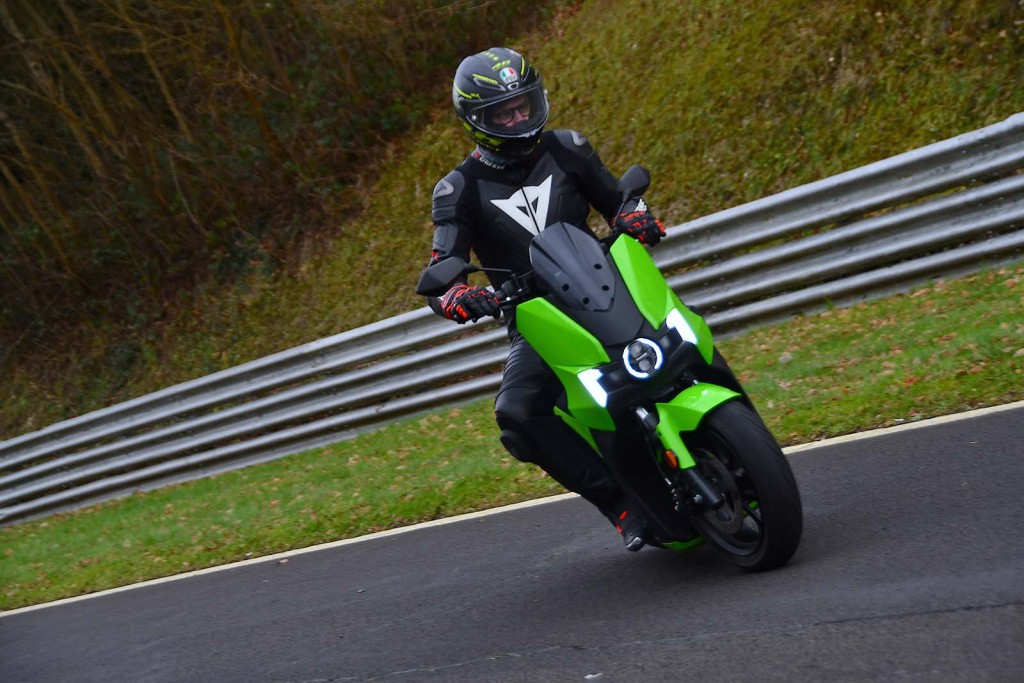 What does the 'Connected' nomenclature stand for?
The Connected comes with a mobile app that is available for both Apple and Android that allows you to review your charging status, your journey history and the current location of the bike – handy if your bike gets pinched. You can even unlock your bike using your phone, a bit like a Tesla. 
What's it like to ride?
Regardless of whether this is your first scooter or you're moving over to the S01 from a traditional 125cc petrol scooter, you'll be pleased to know that it is totally unintimidating to ride. There's no clutch or gear lever to worry about – to start, you simply squeeze the left brake lever, select a mode and ride away. We shot the photos for the S01 at Brands Hatch on the same day we shot our Move Electric lap record video and everyone from the photographers to the presenters wanted to hop on for a 'quick go'.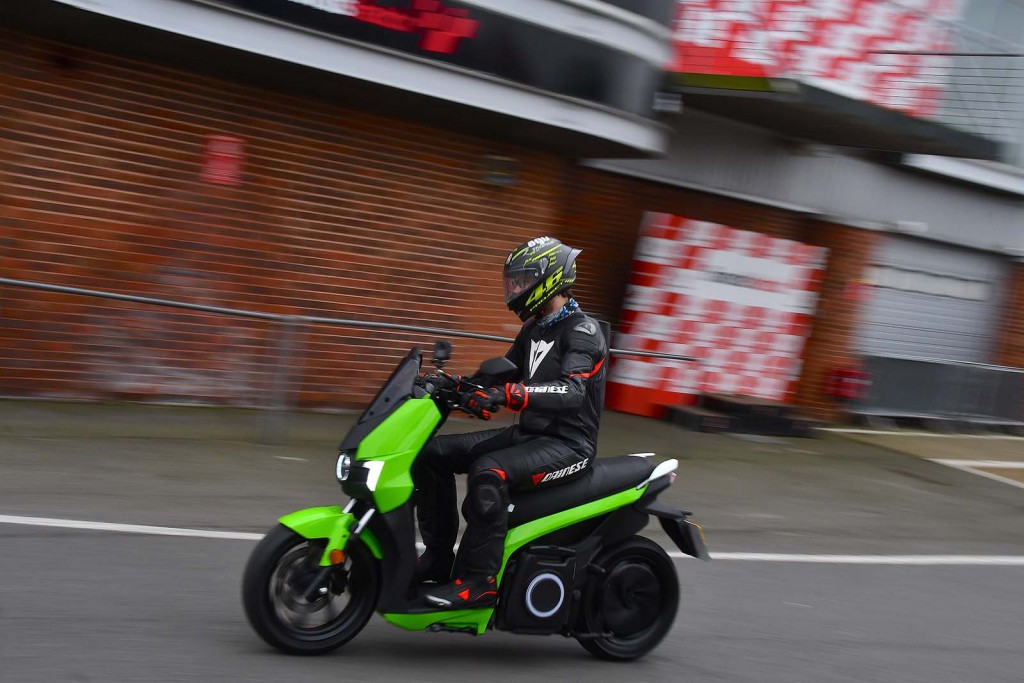 There are three riding modes available: Eco, City or Sport. We found City to be perfectly judged for inner-city riding – with just a twist of the throttle you can scoot away from Uber drivers at the lights – while Sport will help you achieve a top speed of 62mph. It's worth noting, however, that riding flat-out in Sport mode has a massive impact on range. You should be able to tease out around 70-miles (Silence claims an official range of 85-miles) when riding around town but on faster roads that can drop to below 40 miles. 
Now, if 62mph sounds rather quick for an electric scooter, let us put your mind to rest. With its relatively long wheelbase and a low centre of gravity (thanks to that underslung battery), the S01 feels very stable at higher speeds. And while it can be a little slow to change direction (something we suspect is down to the unsprung weight of that hub-mounted motor) it's far from unwieldy.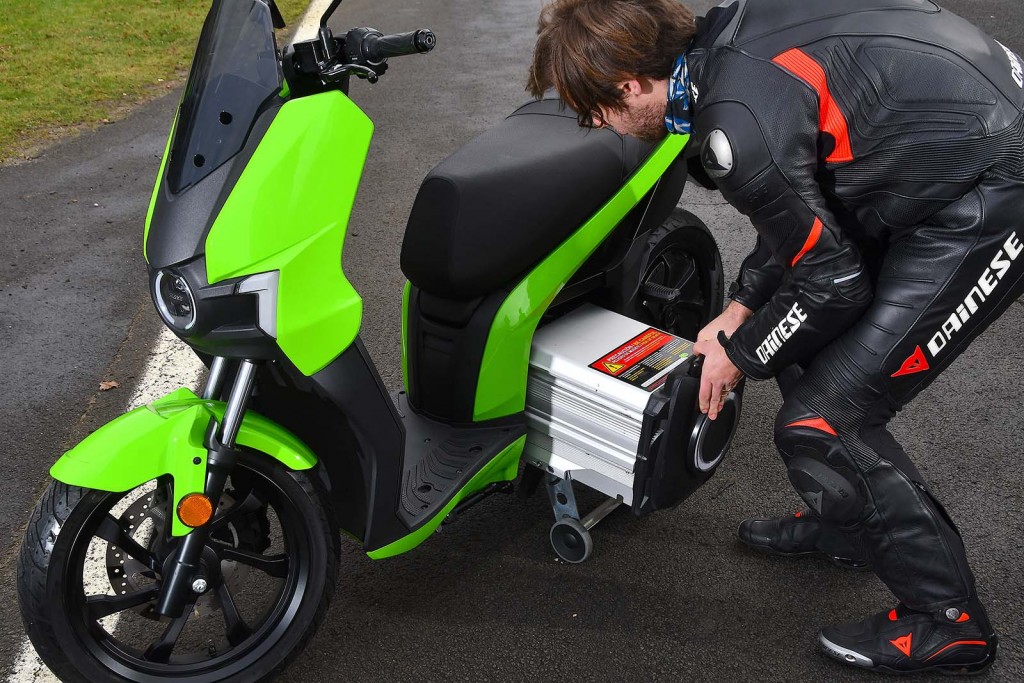 Disappointingly, there is no ABS, but this is also the case for most of the S01's rivals. Instead, the brakes are linked. When you pull the right-hand lever you activate a strong conventional ventilated disc brake on the front wheel, but when you pull the left-hand lever you activate both brakes. Stopping power is good, and in Eco and Sport mode the engine helps out by adding some regenerative braking. 
Should I buy one?
At £5695 (or £99 a month on a four-year Hire Purchase scheme) the Silence S01 Connected is not particularly cheap, especially when viewed against a traditional petrol-powered 125cc scooter. You can have a Honda PCX125, for example, for over £2000 less.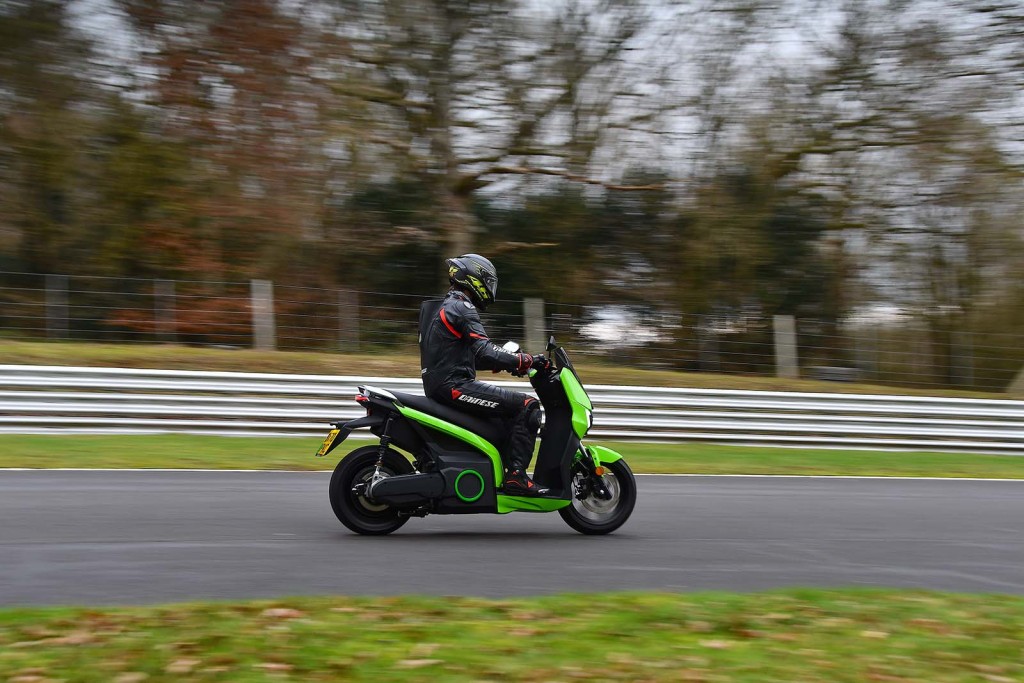 However, the S01 hits back hard when it comes to running costs and ease of use. Maintenance costs are almost nonexistent (a service might require a fluid change and general look over); electricity costs work out to be as little as 1p a mile and it's far harder to steal than a petrol bike as you can remove the battery when you park up. We also suspect many owners will get great satisfaction from knowing that they're not contributing to atmospheric pollution. 
The only real downside to buying a Silence is the limited dealer network. Which is why we'd suggest that those interested in an S01 take a look at the near-identical Seat MO 125. We'd happily pay the extra £100 for access to Seat's dedicated dealer network and the MO's superior battery warranty.
Where can I buy it?
Visit https://www.silenceuk.com/ for a full list of dealer locations. 
Silence S01 Connected
Model tested: Silence S01 review
Price: £5695 (after £1500 Gov' incentive)
Electric motor/s: Brushless electric drive motor
Drive Battery: 5.6kWh battery
Power: 9kW (12bhp)
Torque: N/A
Top speed: 115mph
Range: 85 miles (WMTC)
0-30mph: 3.9  seconds
Kerb weight: 150kg (est)
READ MORE
Subscribe to the Move Electric newsletter
e-CARS
New Volkswagen ID Buzz: everything you need to know
How efficient are electric cars?
e-BIKES
Ducati expands e-bike range with first racing machine
e-MOTORBIKES
New Yamaha Neo is Europe-bound '50cc equivalent' electric moped
Electric Motion Epure Race e-motorbike review
e-SCOOTERS
Eskuta KS-450 e-scooter review
Taito unveils innovative new three-wheeled electric scooter
e-WORLD
Electric surfboard firm Awake aims to make waves with first e-foil
Volta Zero electric truck can 'dramatically improve' inner-city road safety