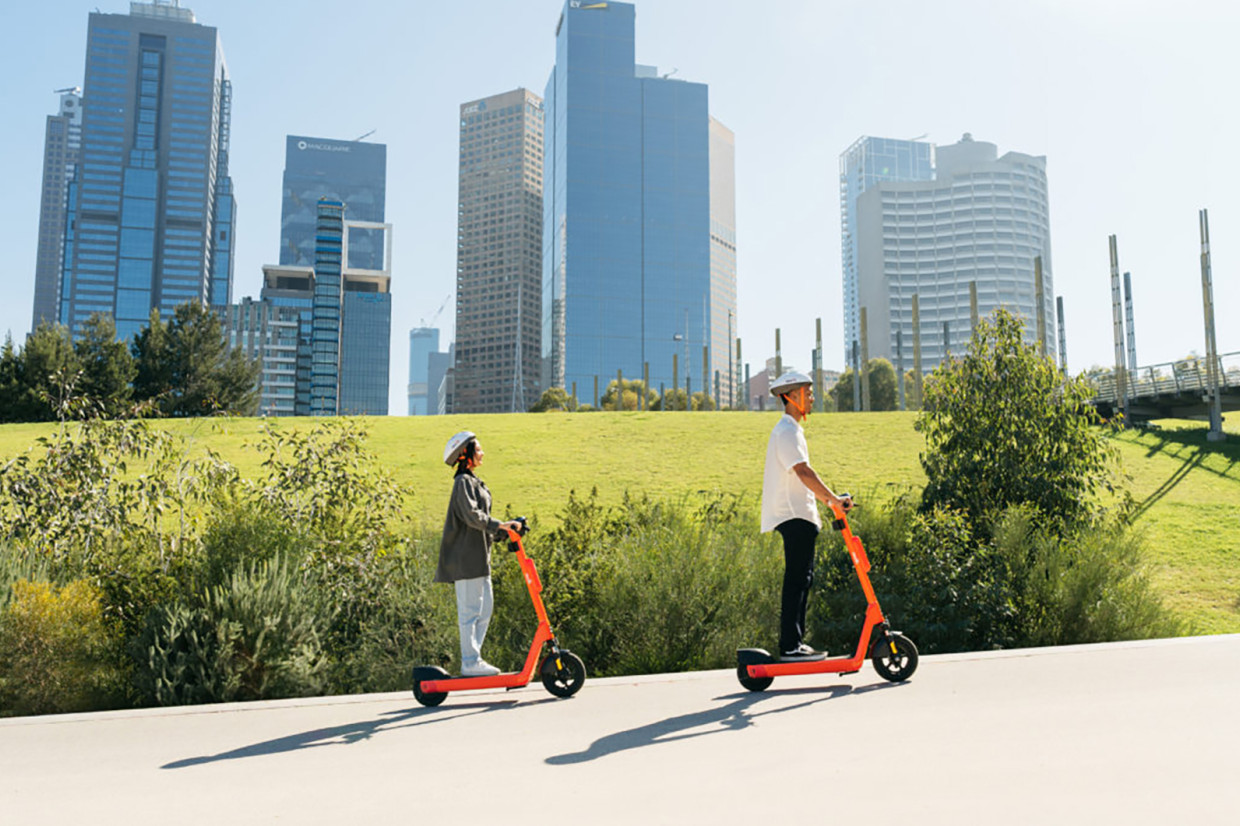 Neuron Mobility, which operates the rental electric scooter scheme in Newcastle, has launched its new N4 e-scooter, claiming it is the most sustainable machine yet produced.
The new e-scooter will launch first in Melbourne, Australia before being expanded to other locations Neuron runs services in. The Singapore-based firm currently has operations in Australia, Canada and New Zealand, alongside its sole UK service in Newcastle.
The latest e-scooter news in your inbox: get the FREE Move Electric newsletter
The N4 is described by Neuron as being a 'rider-centric' machine developed with a focus on sustainability and durability. The firm says it is intended to be more economical to operate than rival vehicles, with a lifecycle of around 6200 miles.
The machine is powered by an upgraded 300 watt motor that delivers 39NM of torque. The firm has tuned the acceleration profile to be more linear, in turn making it smoother for riders. It has also been tuned to make it better on hills, with the ability to tackle a 17-degree incline while carrying a rider of 90kh.
The deck and frame of the N4 machine is made from a single die-cast piece of aluminium, with the firm claiming that 80 per cent of the aluminium used in its construction is recycled. The handlebars have been raised compared to other e-scooters in a bid to improve ergonomics.
There is upgraded front suspension, which is thinner with pneumatic tyres to reduce road vibrations and body traction. The N4 also offers an LED dashboard, headlight, indicators and a double kickstand.
Features that are offered on the current N3 model, including an app-controlled helmet lock and spoken voice guidance system are maintained on the N4.
As well as the frame, Neuron has made several steps to boost the robustness – and in turn life cycle – of the machine. There are rubber bumpers strips along each side of the deck, while a new transparent polycarbonate cover protects the dashboard from damage.
Neuron introduced swappable batteries on its rental e-scooters in 2018, and the N4 builds on this with a new dual-battery system. That means machines can be fitted with one or two batteries depending on demand in cities. Charging two smaller batteries simultaneously also reduces the total charging time, boosting operational efficiency.
Neuron will offer the N4 on its own fleet, but is also offering a 'white-label' version to other operators and fleet owners. It claims the machine is certified and complaint for use in Europe, North America and the Asia-Pacific region.
Neuron boss Zachary Wang called the N4 "a game changer". He added: "It has been designed to be the stand-out e-scooter when it comes to comfort and handling and we're confident it will become the number-one choice for riders." 
Following six months of real-world testing, the first 1000 N4 e-scooters will launch in Melbourne this month, before expanding to other markets.
READ MORE
Subscribe to the Move Electric newsletter
e-CARS
What is a heat pump and how do they benefit electric cars?
Bold new Volkswagen ID 2all previews sub-£22,000 electric car
e-BIKES
Ten electric bikes we're excited for in 2023
Nine ways to keep your e-bike safe
E-bike theft: how common is it and what can you do to protect your e-bike?
Haibike AllMtn CF 6 e-bike review
e-MOTORBIKES
10 electric motorbike start-ups you should watch out for
Energica e-motorbike to take on all-comers in US racing series
Ducati: How the Italian motorbike brand is gearing up for the electric era
e-SCOOTERS
Planned laws to legalise private e-scooters face delay
Leading e-scooter firms team up on best-practice guide for cities
Ambiguity over e-scooter legality causing 'confusion', says police chief
e-WORLD
Solar panels: 8 ways the sun can power your electric life
First ride: Lunaz Upcycled Electric Vehicle bin lorry
AutoFlight secures huge order for Prosperity 1 eVTOL craft