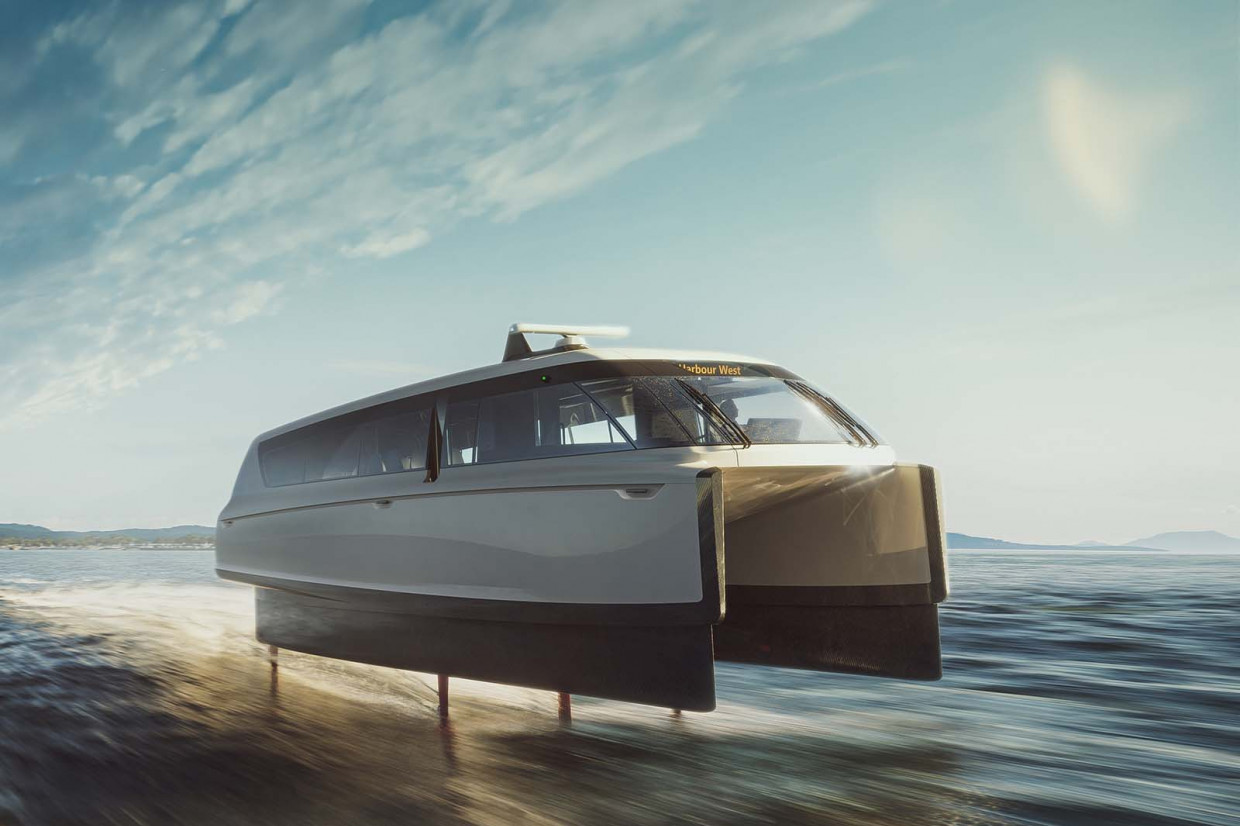 Electric boat manufacturer Candela has secured a major £16 million ($20 million) investment that will allow it to put its electric P-12 Shuttle 'flying ferry' into mass production.
The Swedish firm first unveiled the hydrofoil transporter last Summer, and has now received backing by a group led by EQT Ventures and investors Joel Eklund and Svante Nilo Bengtsson. The money will be used to develop production facilities at the firm's Stockholm base.
Candela claims that the 30-seat P-12 Shuttle will "reduce emissions and slash commuting times". It's also way more fun than sitting on the bus or a tube train.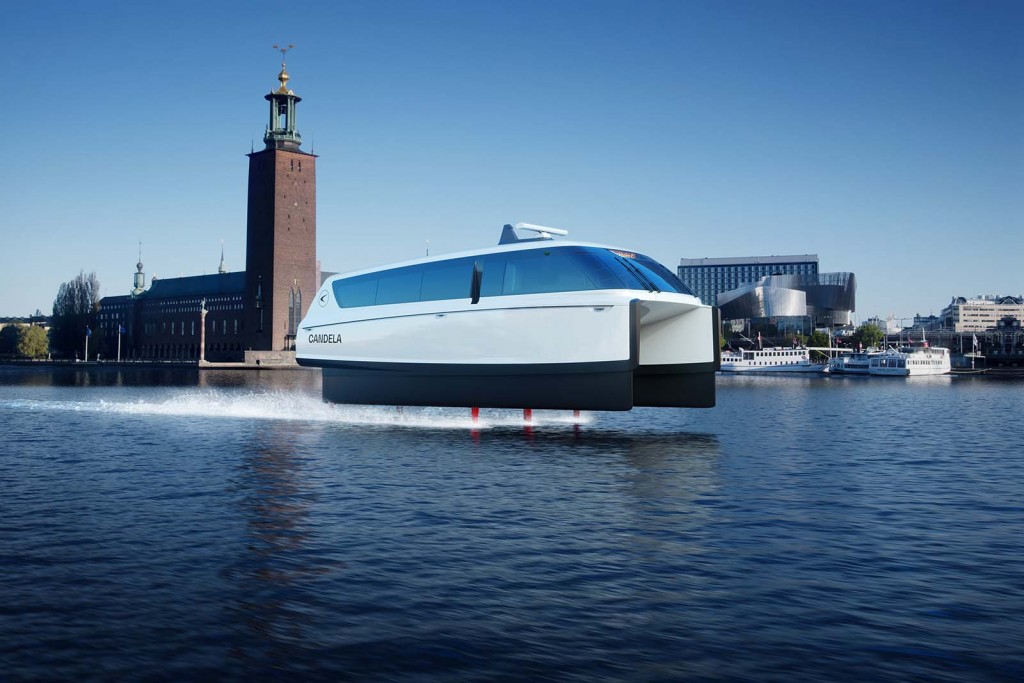 Candela claims the P-12 will be the "world's fastest, longest range, most energy efficient" electric ship ever. It has been tested shuttling passengers between the Stockholm superb of Ekero and the city centre. 
The vessel has a top speed of 30 knots and can be charged at up to 200kW, enabling it to charge its 180kW battery in under an hour. The P-12 Shuttle has a 40 to 60 nautical mile range at a service speed of 25 knots. 
Thanks to three carbon fibre wings that extend out of the hull, the ferry is able to lift itself above the water which decreases drag.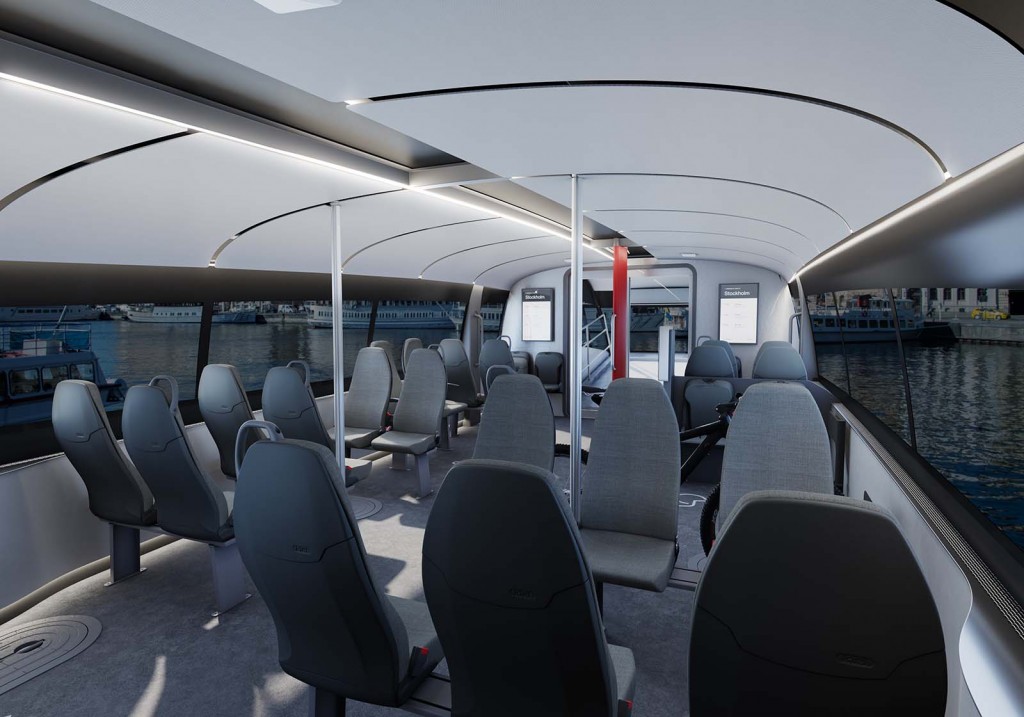 Candela also offers the C-8 hydrofoiling boat, which is the firm's fourth offering after the P-12 water taxi, P-30 commuter ferry and P-7 sports boat. 
The P-12 is said to reduce energy per passenger kilometre by 95 per cent, with Candela confident the ferry will be more efficient than an hybrid electric bus. It anticipates the new vessel will use the equivalent of 0.1kWh of electricity per passenger kilometre. The firm claims it will be "profitable from day one" for operators, and can reduce operational costs by 50 per cent compared to a regular ferry,
On the current Stockholm to Ekero route, Candela plans to replace the current pair of 200 person diesel vessels with at least five P-12 Shuttles. This would double passenger volume potential and lower operating costs.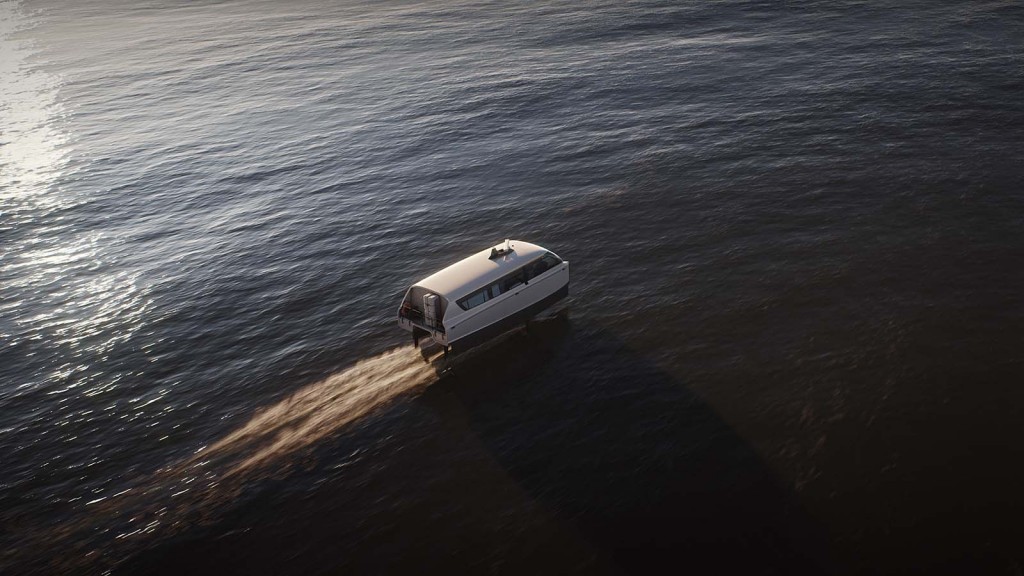 Candela also says the current 55-minute trip by bus would be slashed to just 25 minutes if travelling via the P-12 Shuttle. 
The first P-12 Shuttle ship will operate for a nine-month trial period during 2023 between Stockholm and Ekero. Candela's vision is to replace the 70 diesel ships with P-12 ferries. 
Thanks to the P-12's active electronic stabilisation, Candela says those prone to seasickness "will appreciate the extremely smooth ride" of the hydrofoiling vessel. 
READ MORE
Subscribe to the Move Electric newsletter
e-CARS
New electric cars for 2022 and beyond: what's coming when
New BMW i7 unveiled as luxury electric saloon
e-BIKES
Best e-bikes for every category 2022
Moustache Samedi 28.7 e-bike review
e-MOTORBIKES
Yamaha Neo's electric scooter review
Cake launches new global electric motorbike race series 
e-SCOOTERS
Government set to announce plans to legalise private e-scooter use
New study finds e-scooters are five times safer than bikes
e-WORLD
World's first airport for flying taxis opens in UK