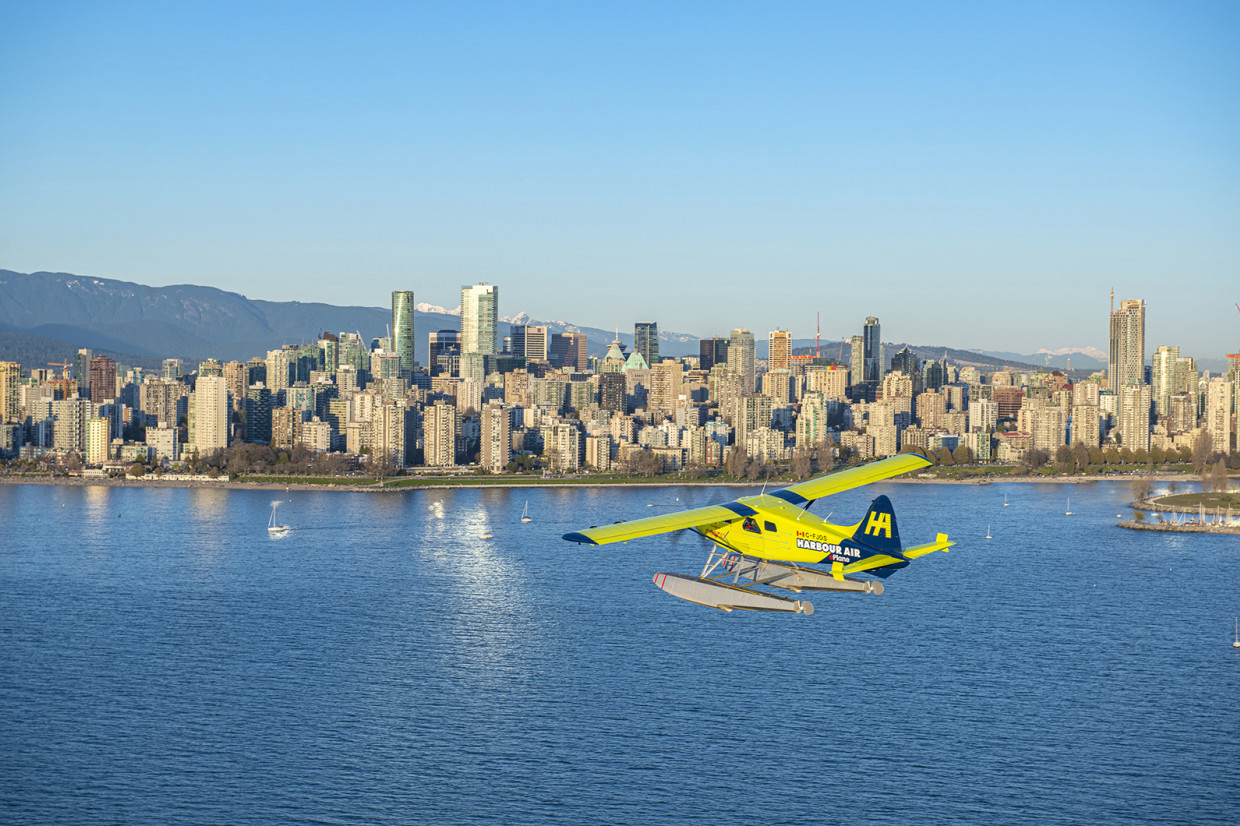 Aviation represents arguably the hardest sector of transport to electrify. But Canadian airline Harbour Air is out to make people say 'see, planes can go electric' – by making its seaplanes go electric.
The British Columbian operation teamed up with American firm MagniX to retrofit a DHC-2 de Havilland Beaver seaplanes to run on battery electric power. It began testing the newly renamed ePlane in December 2019, and since then has been working on readying it for commercial passenger flights.
Electric news flying into your inbox: subscribe to the FREE Move Electric newsletter
Harbour Air recently notched up another electric milestone, completing the first all-electric point-to-point test flight, with the ePlane flying from its base on the Fraser River close to Vancouver International Airport and landing in Pat Bay, close to Victoria airport on the southern tip of Vancouver Island.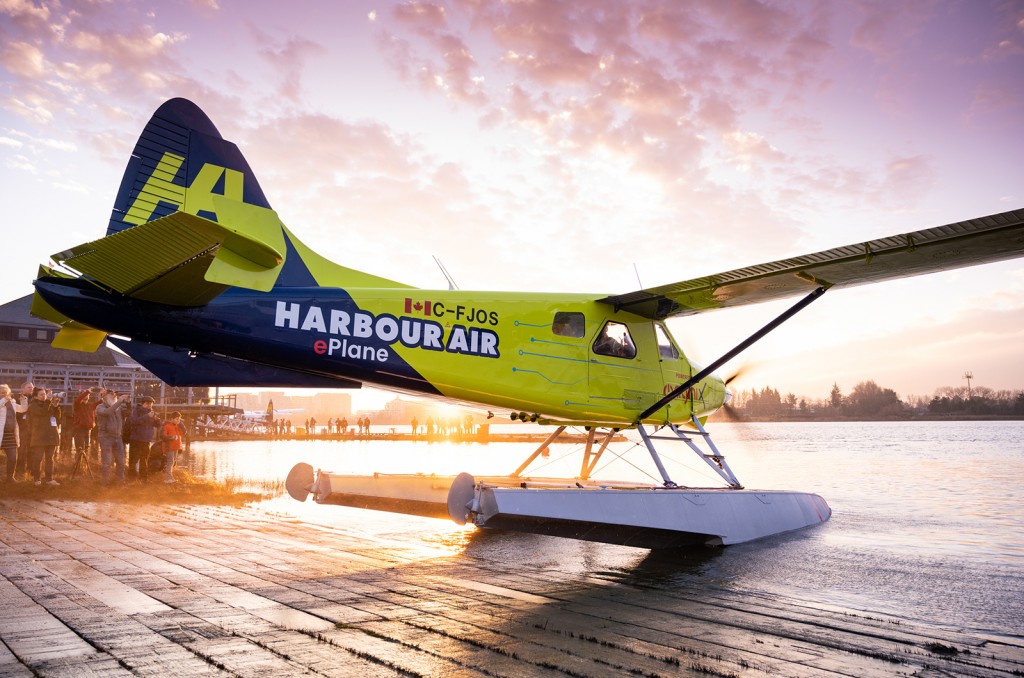 The 45-mile flight took 24 minutes, and Harbour Air reported that it landed with "ample" reserve power. Kory Paul, who doubles as a test pilot and Harbour Air's vice-president of flight operations, said the flight "further proved the safety and reliability of what we have built."
Pipistrel Velis Electro: meet the first certified electric plane
Harbour Air has now completed more than 30 test flights with the ePlane, with two pilots sharing time working on the settings for the MagniX powertrain. The machine produces around 560kW.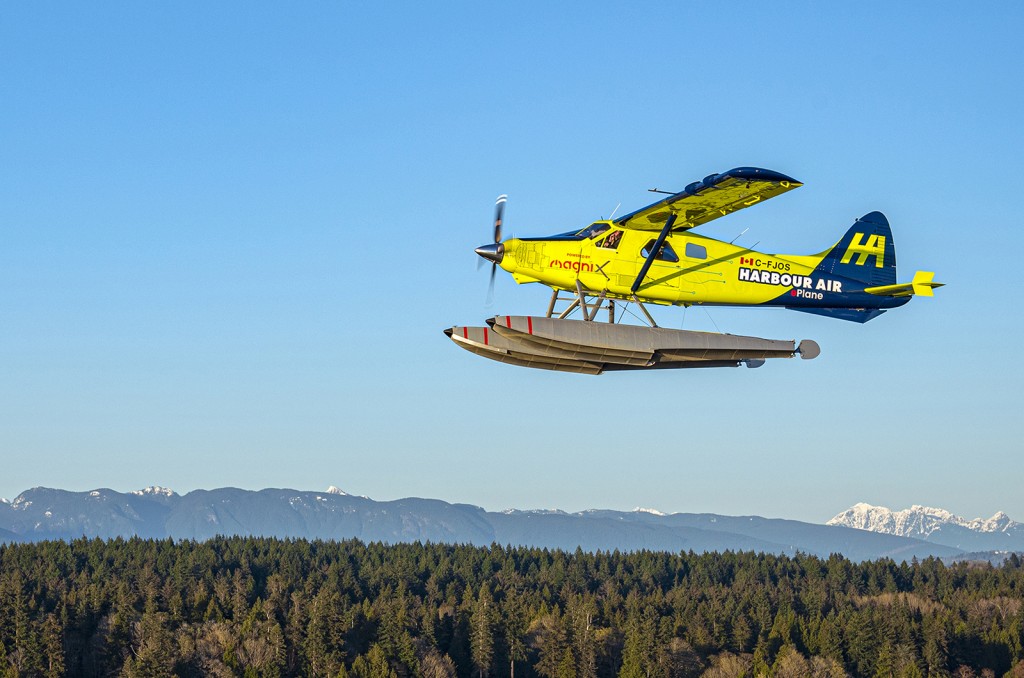 With the success of the first machine, Harbour Air is now in the process of converting a season seaplane to electric power, to help accelerate the testing programme. 
Harbour Air is aiming for the first ePlane to go into commercial service in early 2024 – with the goal to eventually run its entire fleet of around 40 seaplanes on full electric power. The firm currently runs a mixed fleet of de Havilland Beaver, Single Otter and Twin Otter aircraft, all of which sound fabulously Canadian.
Obviously, it helps that the airline runs small seaplanes – each carries between six and 19 people – that are used for comparatively short journeys near the coast of British Columbia and neighbouring Washington State. It currently services destinations including Vancouver, Victoria, Seattle and the ski resort of Whistler.
And even if Harbour Air runs relatively small craft, this is still a big operation: established in 1982, Harbour Air runs the largest seaplane fleet in North America between 13 scheduled destinations, and has carried upwards of 500,000 passengers a year. It has also been carbon neutral since 2007.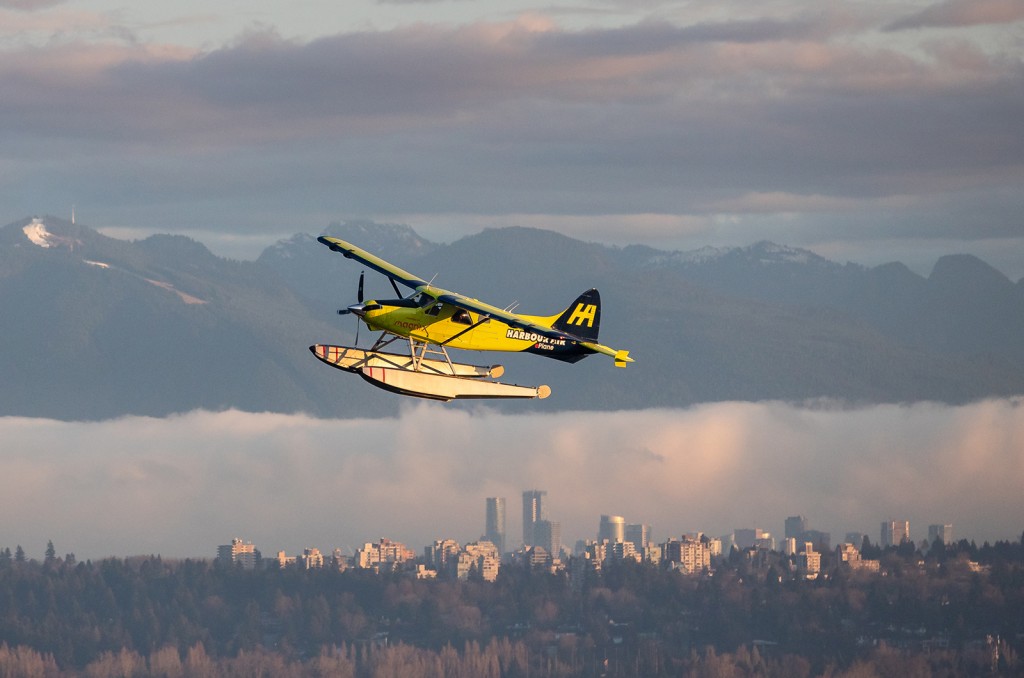 READ MORE
Subscribe to the Move Electric newsletter
e-CARS
Video: Can the National Grid cope with a surge in electric vehicles?
e-BIKES
What to look for when buying an e-bike: Move Electric's top tips
The rise of Volt Bikes: 'when we launched, people thought we were mad'
e-MOTORBIKES
Maeving RM1 electric motorbike review
Q&A: Zapp founder on why electric mopeds are the future
Government plans 2035 ban on new non-zero emission motorbike sales
e-SCOOTERS
Tier to upgrade e-scooter fleet with a smart 'Parrot'
Q&A: Neuron Mobility's UK boss on e-scooters, safety and helmet selfies
e-WORLD
Polestar to supply battery tech to electric boat firm Candela
Engineering giant ABB working on electric Dover-Calais ferry