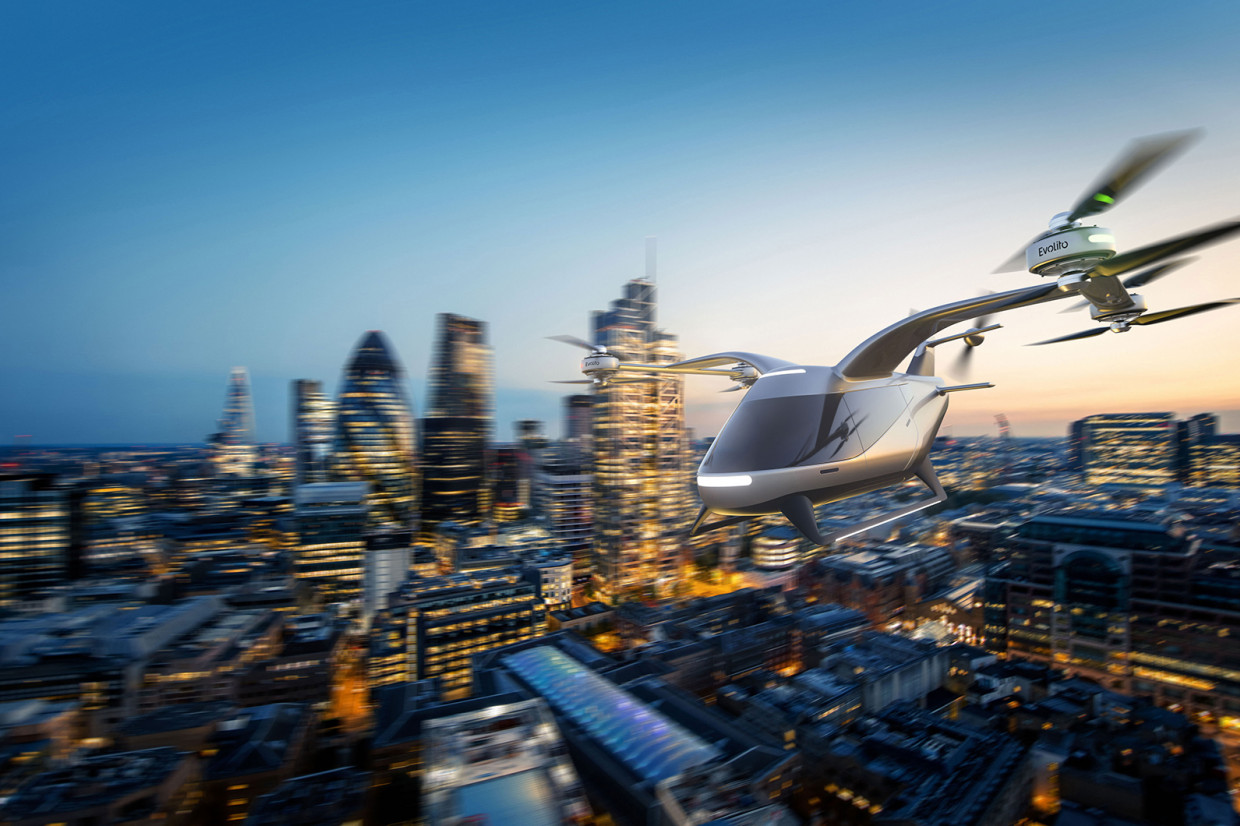 The UK government has pledged to invest £273 million on develop 'green' aviation projects – including solar-powered aircraft and drones that can carry medical equipment.
The investment package was announced by business secretary Kwasi Karteng at the Farnborough Airshow, and is designed to help make the UK a leader in environmentally friendly aviation projects.
The Move Electric newsletter: flying into your inbox with the latest electric mobility news
The total investment package includes £155 million of joint government-industry funding to support 31 new projects developing green aerospace innovations, including battery electric and hydrogen technology and 'ultra-efficient' manufacturing processes and techniques. 
Pipistrel Velis Electro: meet the first certified electric plane
The 31 projects include £6.7 million for High Density Aerospace Solar Power, which is led by Microlink Devices UK, to develop solar cells that could be used on electric aircraft, and £11.1 million for Yasa-led Utopea to transfer knowledge of high-end automotive electric motors to the electric flying taxi market.
The government cites figures from the Aerospace Technology Institute (ATI) that the projects could secure 81,000 jobs and contribute £97 billion of economic value to the UK.
The government has also published a Drone Ambition Statement setting out how it intends to work with industry to ensure the UK can benefit from the autonomous flying machines. According to the government, the drone industry could deliver £45 billion of benefits to the UK economy by 2030. 
A total of £105.5 million of government-industry funding will be offered to 17 projects through the Future Flight Challenge to projects focused on developing air transport systems and new vehicle technologies. The government claims these projects could create 8800 jobs and make UK roads safer by using electric drones to survey hazards on the motorway, and to distribute medical treatments in Scotland. 
There will also be up to £12 million offered as part of a Regulator' Pioneer Fund that is intended to "unlock industries of the future" such as 'flying cars' and drones through defining and establishing new regulations to government. 
"Through funding for the latest in green technology, such as solar and hydrogen powered aircraft, and setting out our vision for the fast-growing market for commercial drones, we are once again placing the aerospace sector directly at the centre of our plans to deliver jobs and grow the economy," said Kwarteng.
READ MORE
Subscribe to the Move Electric newsletter
e-CARS
UK charging networks: complete guide to every provider
New Cupra UrbanRebel is a bold EV supermini with 273-mile range
e-BIKES
10 fun things to try on an electric bike
Living with a Gocycle G4: how easy is it to adjust to?
e-MOTORBIKES
Seat Mó eScooter 125 UK review
How to do a CBT on an electric motorbike
Energica unveils new Experia electric tourer motorbike
e-SCOOTERS
Are e-scooters legal in the UK?
Private e-scooter rules 'cannot simply copy' rental regulations
Superpedestrian's European boss on why e-scooters are for everyone
e-WORLD
New Candela P-12 Shuttle to arrive as first electric 'flying' ferry
Pipistrel Velis Electro: meet the first certified electric plane