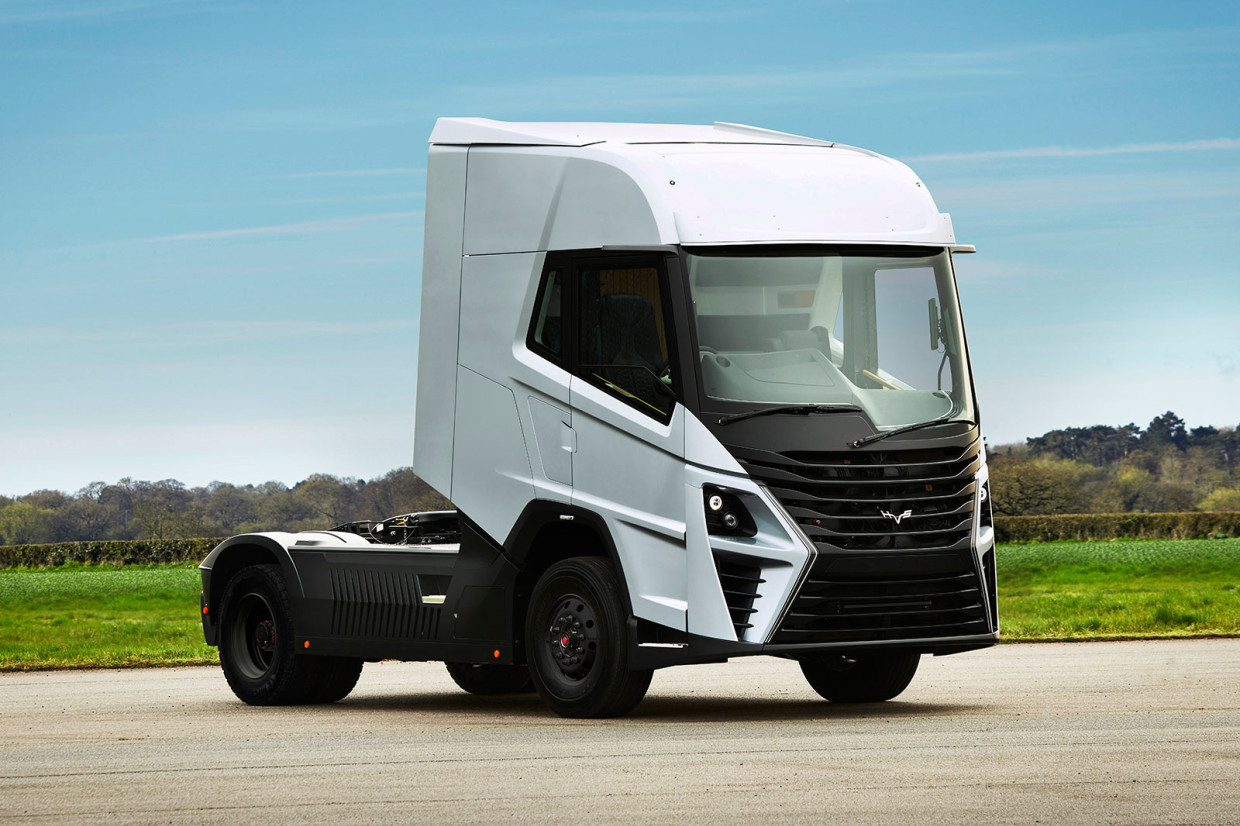 British commercial vehicle start-up Hydrogen Vehicle Systems (HVS) has revealed its new 4-tonne hydrogen-electric heavy goods vehicle, which the firm says is the first of its kind in the UK. 
Founded in 2017, HVS focuses on the ground-up development of hydro-electric commercial vehicles. The company is made up of industry specialists in the hydrogen and electric industry and is led by CEO, Jawad Khursheed. 
The firm's new 'technology demonstrator' offers a range of up to 370 miles and a refuelling time of around 20 minutes.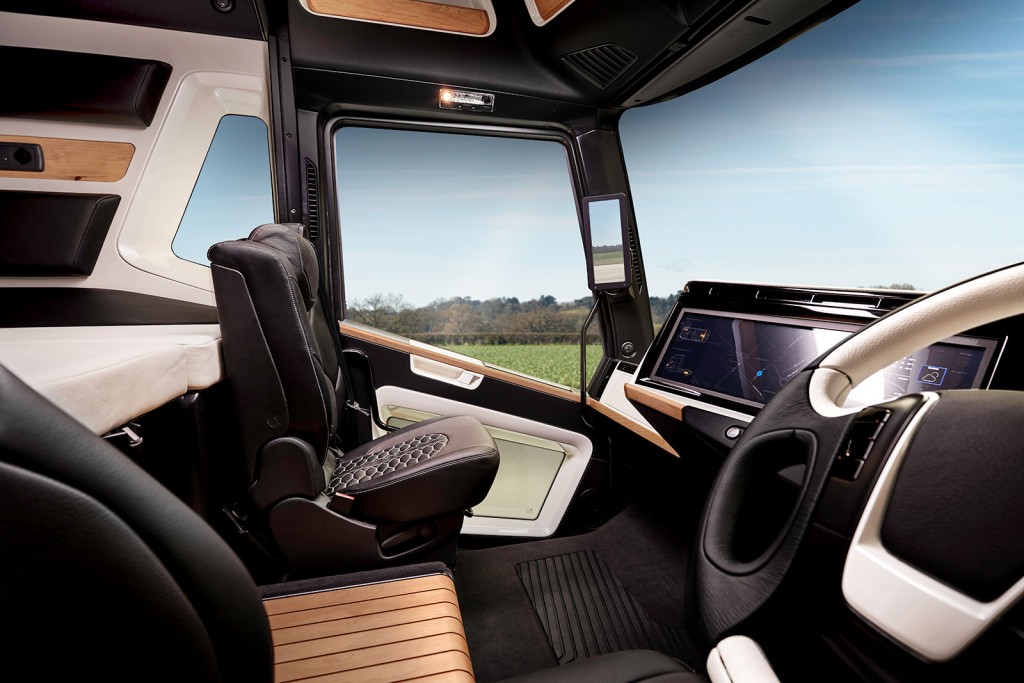 HVS says its new model has been built from the ground up, featuring a a striking cab design that has been engineered to optimise range, payload, weight distribution and aerodynamics. 
The hydro-electric vehicle manufacturer added that driver comfort has also been considered, with the cabin designed to improve access and give better access to the vehicle controls. 
The firm previously showcased its hydrogen-electric powertrain in the form of a 5.5 tonne demonstrator truck. 
British start-up Tevva to offer hydrogen and electric trucks
HVS' powertrain features a hydrogen fuel cell system and energy storage system to deploy electricity to the eAxle. The truck will be equipped with KERS, which will recapture energy under braking while the truck is slowing down. 
According to Glasgow-based firm, the integrated powertrain will be controlled by its own in-house 'Semas' system which the firm says will deliver "class-leading fuel efficiency and durability". 
The hydrogen fuel cell permits longer range, higher load-carrying capacity and faster refuelling than using battery technology alone, according to HVS. The only emissions from the truck is water vapour meaning no harmful gases are released.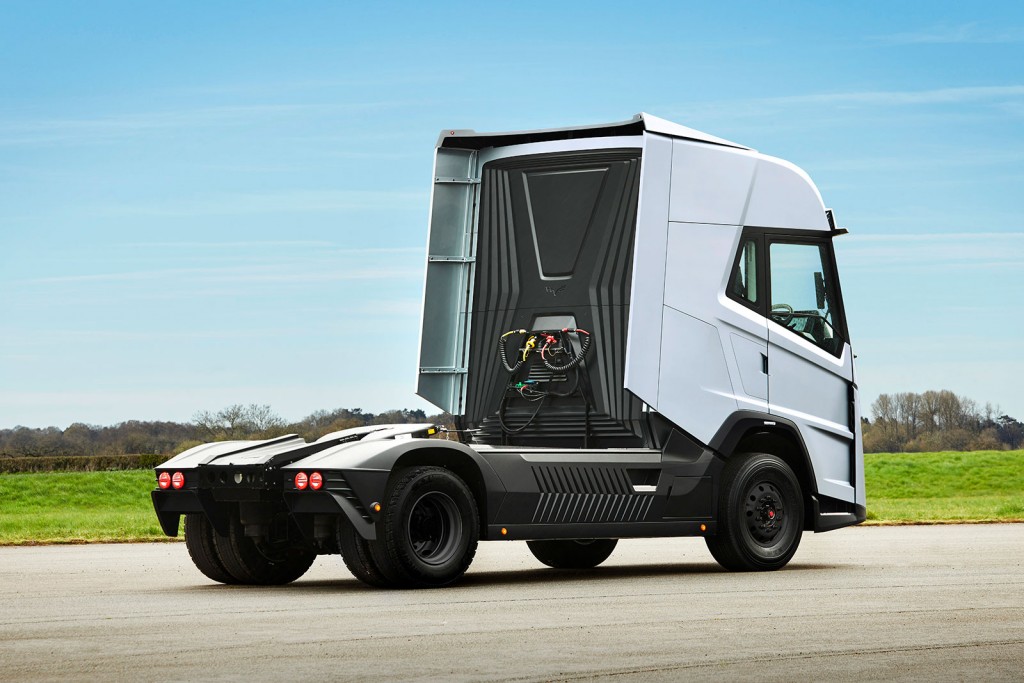 The HVS tractor units will be built on an all-new chassis, which has been designed in-house by head of design, Pete Clark.
"This technology demonstrator showcases our ground-breaking hydrogen-electric commercial vehicle design and advanced powertrain technology," said HVS CEO Jawad Khursheed. 
"Our zero-emission trucks are a key part of decarbonising the logistics sector. Hydrogen is the perfect fuel for the haulage industry, offering long ranges and quick refuelling thanks to stations being easily integrated into existing key transport networks."
The truck will continue its development work at Mira testing ground in Warwickshire, with the firm eyeing a new pilot production facility in the midlands. HVS hopes to employ more than 600 employees once up and running. 
Plans are also in place to launch a left-hand drive variant of the hydrogen-fuelled HGV tractor unit. HVS has not revealed when it plans to launch its first truck, but it is likely to be a few years before we see the hydro-electric HGV on British roads.
READ MORE
Subscribe to the Move Electric newsletter
e-CARS
What is a heat pump and how do they benefit electric cars?
Bold new Volkswagen ID 2all previews sub-£22,000 electric car
e-BIKES
Ten electric bikes we're excited for in 2023
Nine ways to keep your e-bike safe
E-bike theft: how common is it and what can you do to protect your e-bike?
Haibike AllMtn CF 6 e-bike review
e-MOTORBIKES
10 electric motorbike start-ups you should watch out for
Energica e-motorbike to take on all-comers in US racing series
Ducati: How the Italian motorbike brand is gearing up for the electric era
e-SCOOTERS
Planned laws to legalise private e-scooters face delay
Leading e-scooter firms team up on best-practice guide for cities
Ambiguity over e-scooter legality causing 'confusion', says police chief
e-WORLD
Solar panels: 8 ways the sun can power your electric life
First ride: Lunaz Upcycled Electric Vehicle bin lorry
AutoFlight secures huge order for Prosperity 1 eVTOL craft