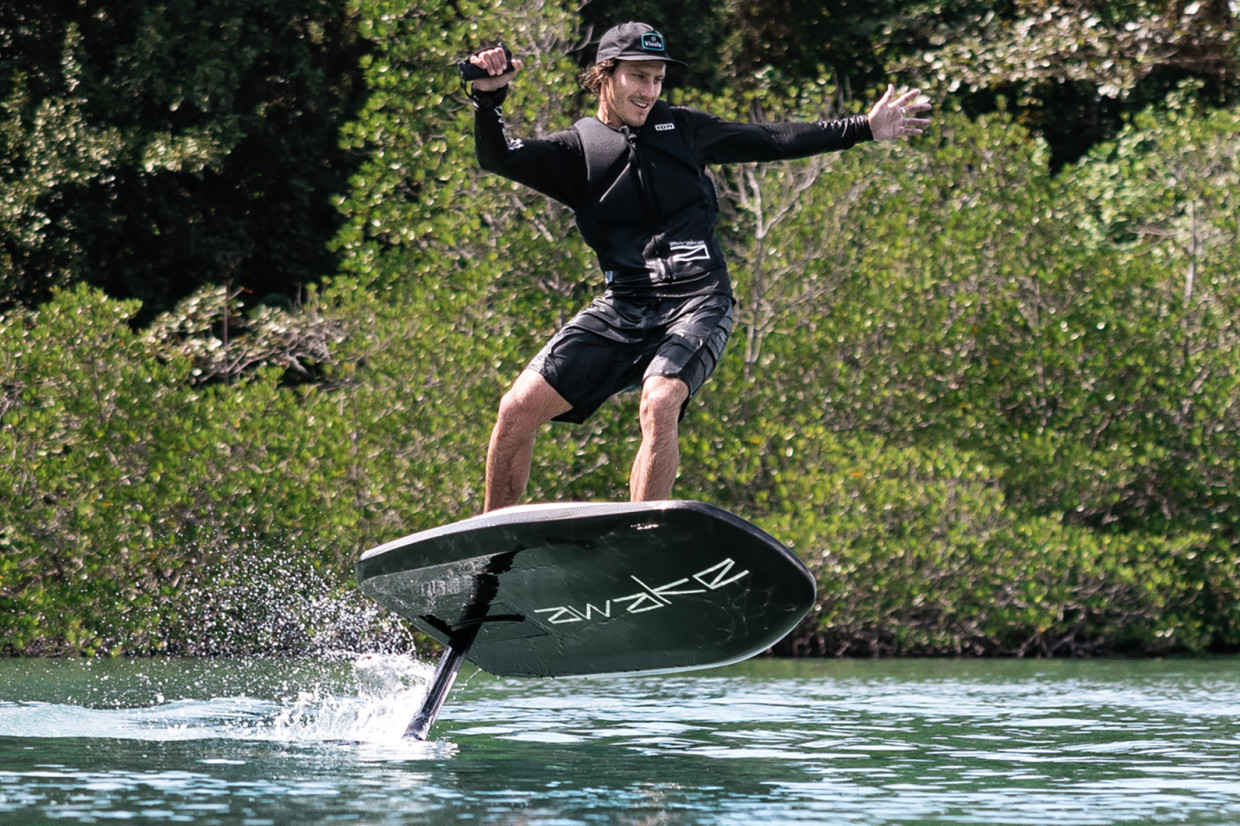 Swedish electric jet board specialist Awake has unveiled the new Vinga 3, which it claims is the 'easiest' and most accessible e-foil yet created, with an set-up time of around 30 seconds.
The new machine is the successor to the Awake Vinga S, the firm's first e-foil that was released last year as Awake expanded its range beyond its popular electric surfboards. E-foils feature a hydrofoil and electric propeller mounted on and arm that hangs under the board, which at speed acts like an aeroplane wing and lifts the board out of the water.
The easiest way to get e-mobility news in less than 30 seconds: it's our FREE newsletter
The Awake Vinga 3 is effectively a refinement of the Vinga S, and the updates have focused on usability. Awake claims that the board can be assembled in 30 seconds using its click-to-ride snap-lock function.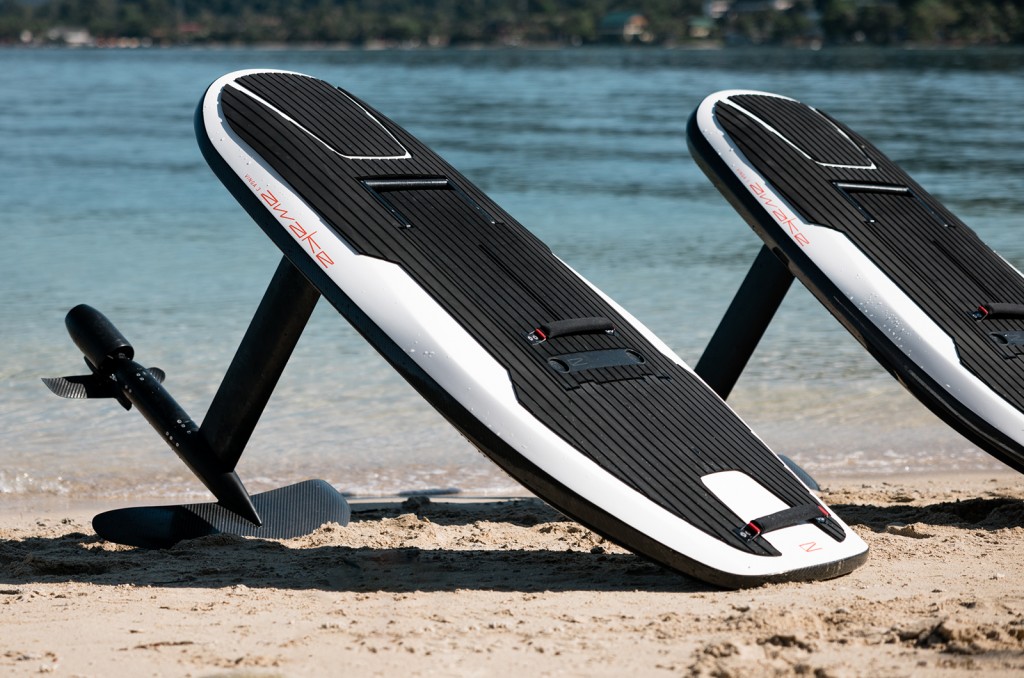 There's a 5ft 6in double concave hull, which is compact to ensure the board is easily manoeuvrable and controllable, while also being stable at take-off and landing. There are also a range of safety features, including a shielded jet propulsion system, soft rails and rounded wings.
The machine has a top speed of 31mph. There's also a choice of two battery sizes: a 1.9kWh unit that offers up to 1h 20min of riding, and a 2.8kWh version with up to two hours of running. A full charge of the battery takes around two hours.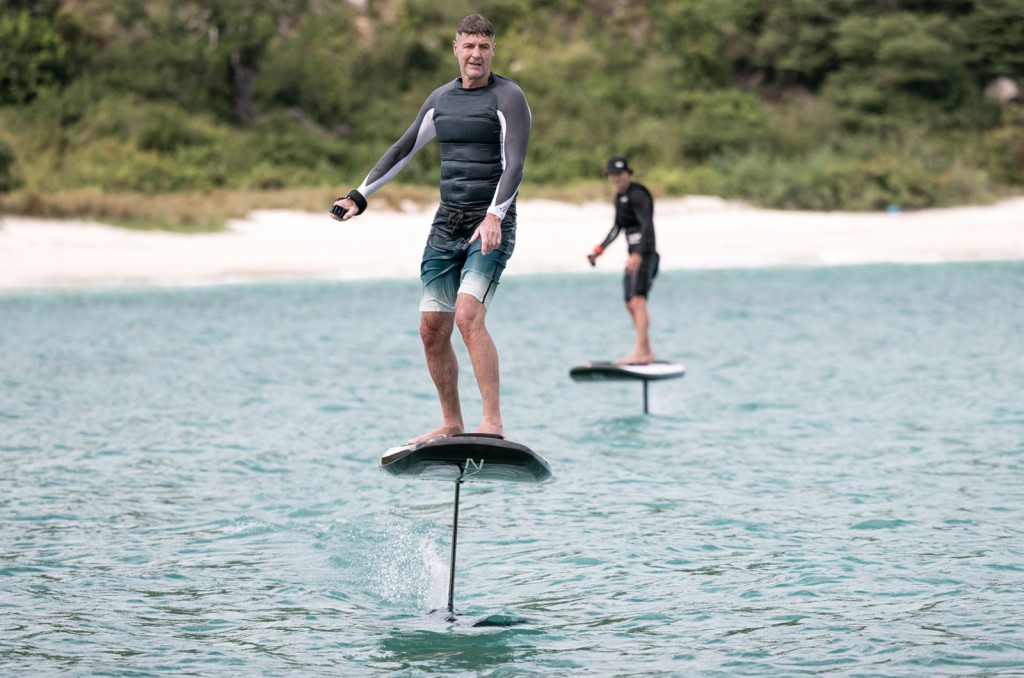 The Vinga 3 modules – which include the wings, board shell and jet-drive unit – are interchangeable with all of Awake's e-foils, and the Flex battery is the same as those used on all the firm's products. 
The Awake Vinga 3 is priced from around £11,200 and will be available to order in April.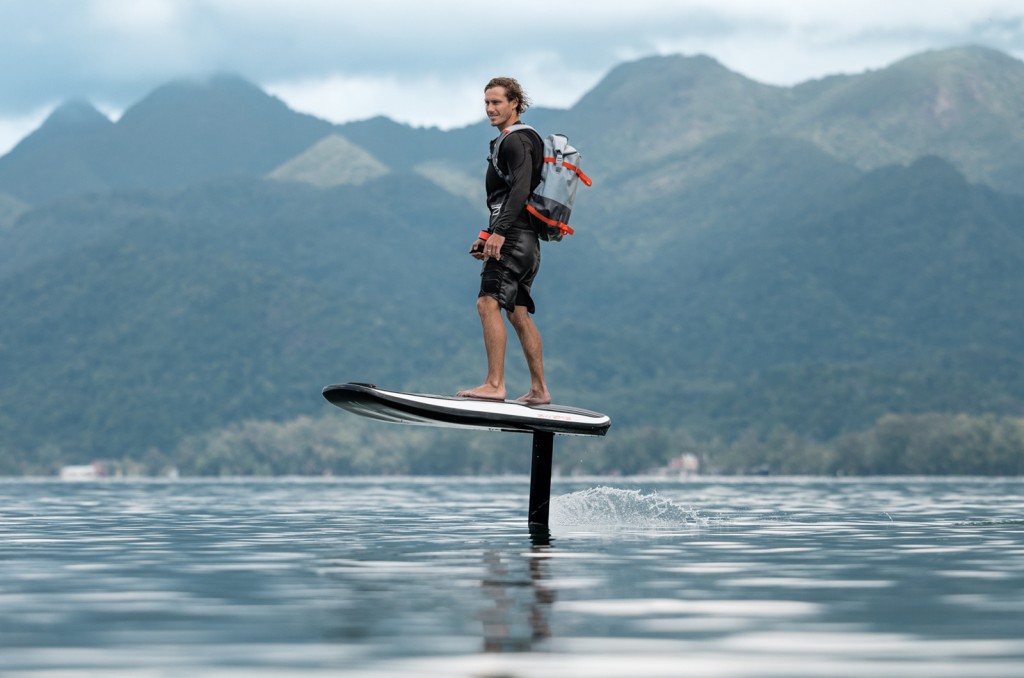 READ MORE
Subscribe to the Move Electric newsletter
e-CARS
Ten electric cars we're excited for in 2023
Getting an EV sideways: how easy is it to drift a Kia EV6 GT?
Q&A: Jaguar Racing's Sam Bird and Mitch Evans on Formula E's new era
e-BIKES
Ten electric bikes we're excited for in 2023
Can you get fit using an electric bike?
e-MOTORBIKES
Ten electric motorbikes we're excited for in 2023
Super Soco TC Max electric motorbike review
Cake and Polestar team up for new special edition Makka e-motorbike
e-SCOOTERS
Planned laws to legalise private e-scooters face delay
Five key takeaways from the rental e-scooter trials report
Which train firms have banned e-scooters from their services?
e-WORLD
Move Electric's best features of 2022: lap records, tuk-tuks… and sausage rolls
Volvo Trucks keeps on electric trucking with three new models