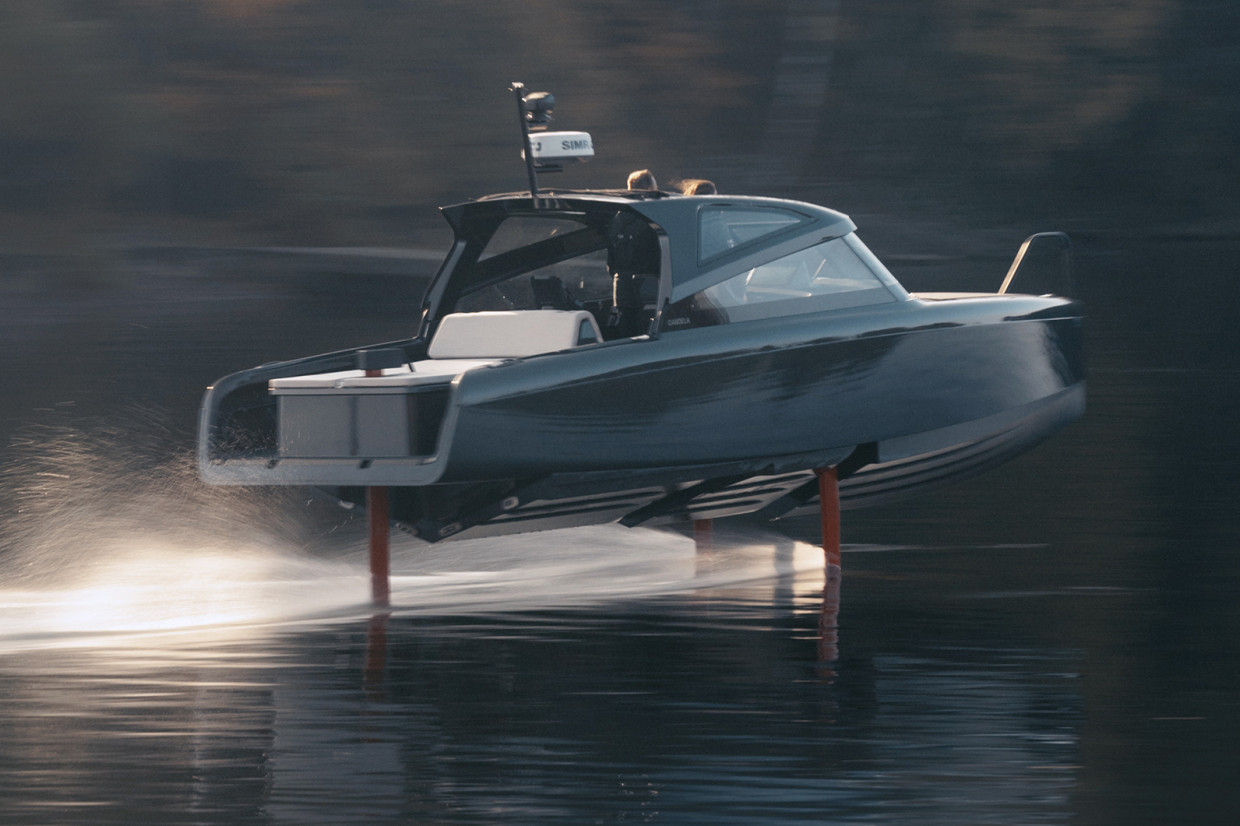 The new Candela C-8 powered by Polestar has been revealed as the first machine to benefit from a collaboration between the two Swedish firms – and is claimed to be the world's longest range electric boat.
The fast-rising electric hydrofoil and electric car firms announced a partnership last August, with the first step involving Polestar supplying its battery technology to Candela for use.
The lastest e-mobility news in your inbox: get our FREE newsletter
The new machine is the first product to benefit from that partnership. It is effectively a reworking of the existing Candela C-8, but fitted with the 69kWh battery pack and DC charging technology that is featured on the Polestar 2.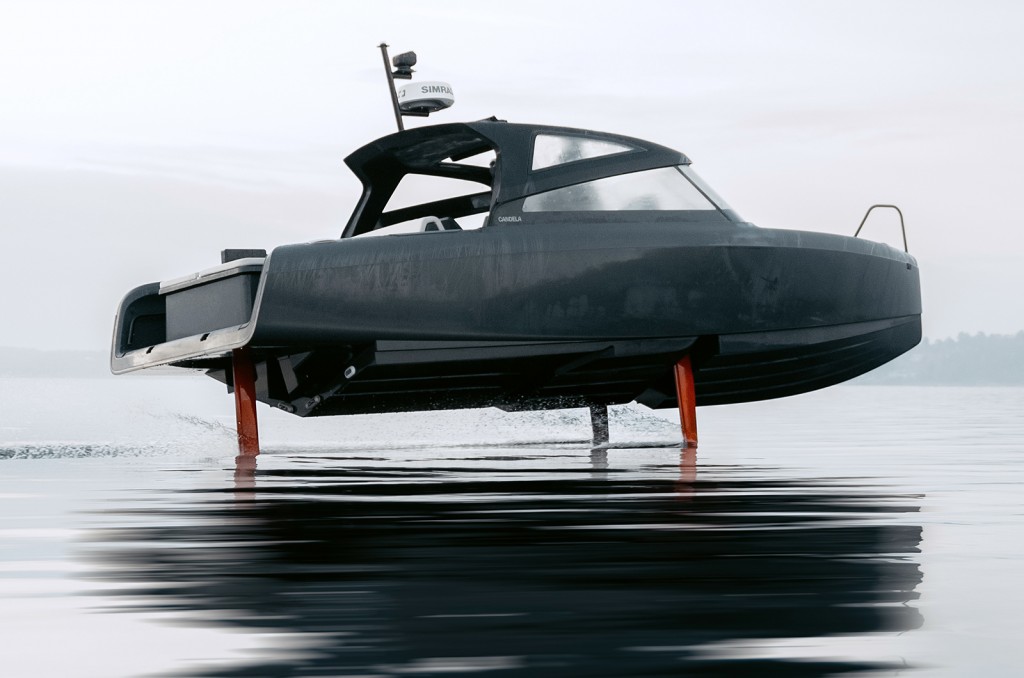 The Candela C-8 has previously featured a 44kWh battery, which allowed for a range of 50 nautical miles when travelling at 20 knows. With the new Polestar battery, the firm says the machine can travel for up to 57 nautical miles at 22 knots (25mph).  
The new Polestar battery will be offered on all C-8 sold going forward, with deliveries due to start in 2024.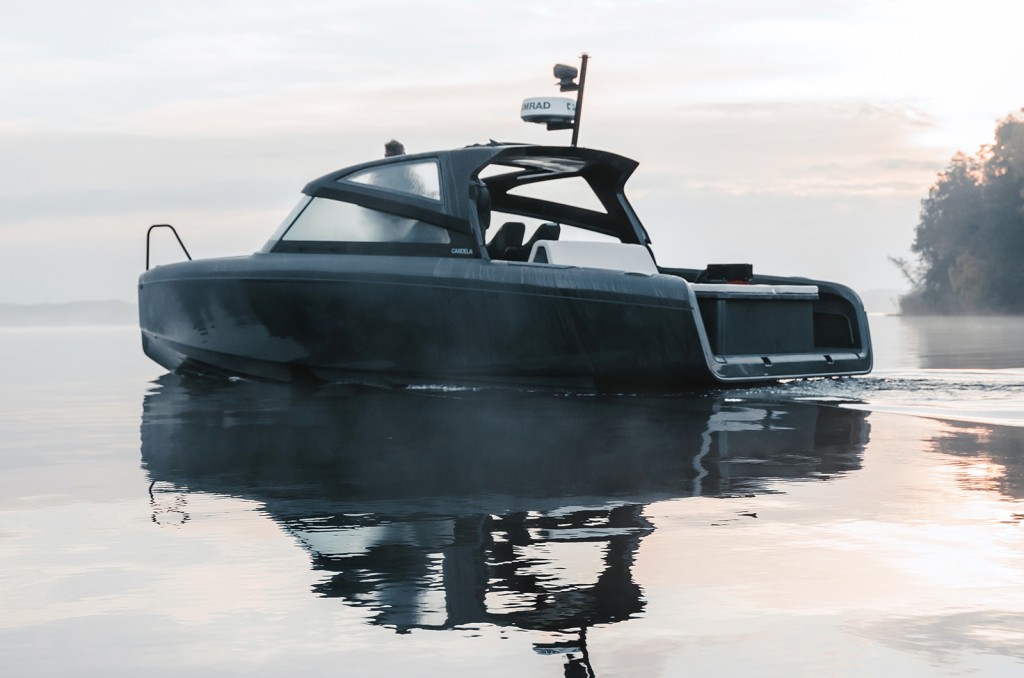 Candela boss Gustav Hasselskog said the collaboration means "that C-8 can travel to destinations previously only reachable by combustion engine boats. The Candela C-8 powered by Polestar marks a significant breakthrough for electrification at sea".
The C-8 powered by Polestar retains Candela's C-Pod motor, which can product 75kW for 'takeoff', which is when the hull of the hydrofoil boat is lifted above the water. One foil borne the C-8 draws around 23kW from its battery.
Polestar boss Thomas Ingenlath added: "Sharing our know-how on batteries and vehicle engineering with Candela will help us reach our shared goal of transitioning to a future where all forms of transport are sustainable."
READ MORE
Subscribe to the Move Electric newsletter
e-CARS
Ten electric cars we're excited for in 2023
Getting an EV sideways: how easy is it to drift a Kia EV6 GT?
Q&A: Jaguar Racing's Sam Bird and Mitch Evans on Formula E's new era
e-BIKES
Ten electric bikes we're excited for in 2023
Can you get fit using an electric bike?
e-MOTORBIKES
Ten electric motorbikes we're excited for in 2023
Super Soco TC Max electric motorbike review
Cake and Polestar team up for new special edition Makka e-motorbike
e-SCOOTERS
Planned laws to legalise private e-scooters face delay
Five key takeaways from the rental e-scooter trials report
Which train firms have banned e-scooters from their services?
e-WORLD
Move Electric's best features of 2022: lap records, tuk-tuks… and sausage rolls
Volvo Trucks keeps on electric trucking with three new models