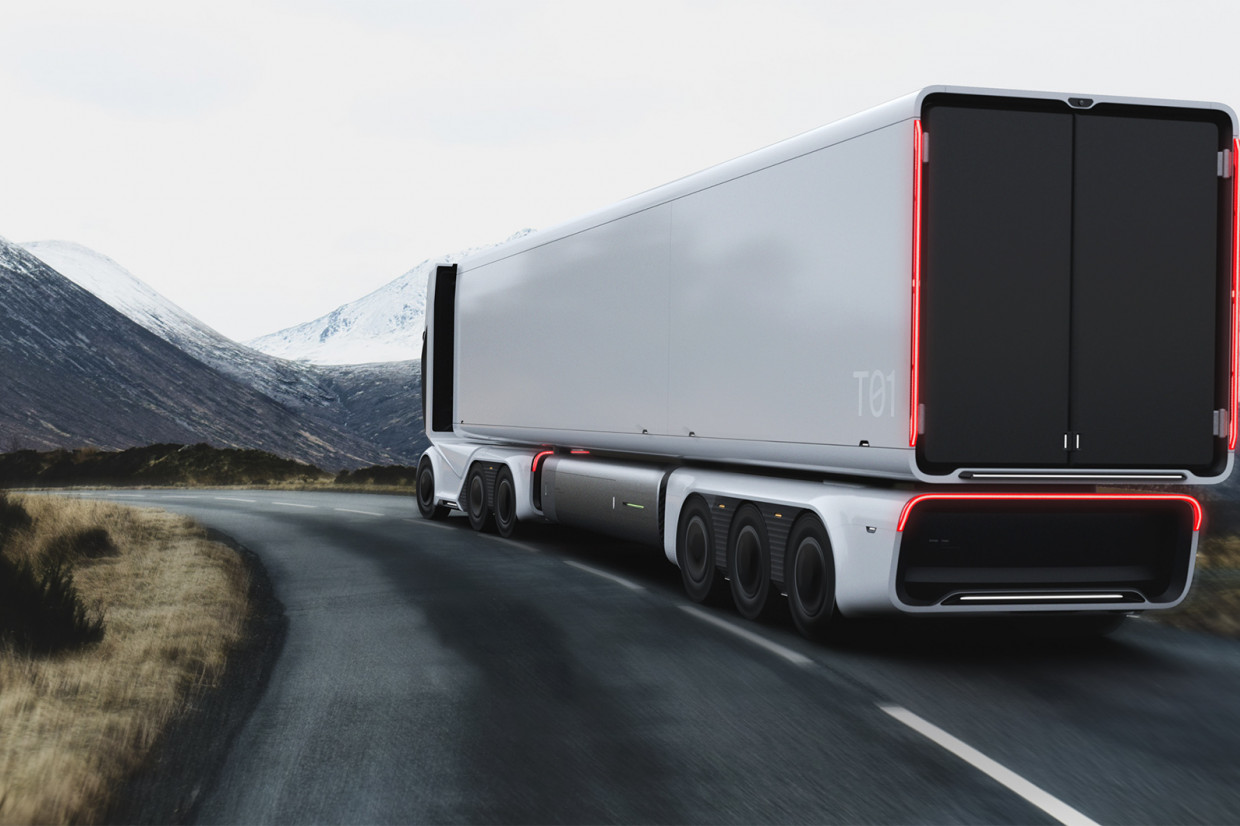 Swedish firm Einride, which specialises in electric and autonomous freight technology, has revealed a new battery electric semi-truck trailer that can extend the range of a truck by up to 400 miles. 
The company was founded in 2016 and has focused on developing advanced autonomous goods vehicles. It is currently working on an autonomous truck cab, along with an electric truck that still features a driver's seat.
First drive: DAF LF FA electric truck
The new Einride Trailer is due to go into production next year and has been designed to work with the firm's electric and autonomous electric cabs – although the firm says it will also be compatible with 'conventional' electric trucks. And it's a long way removed from the average trailer full of goods that is towed by a truck.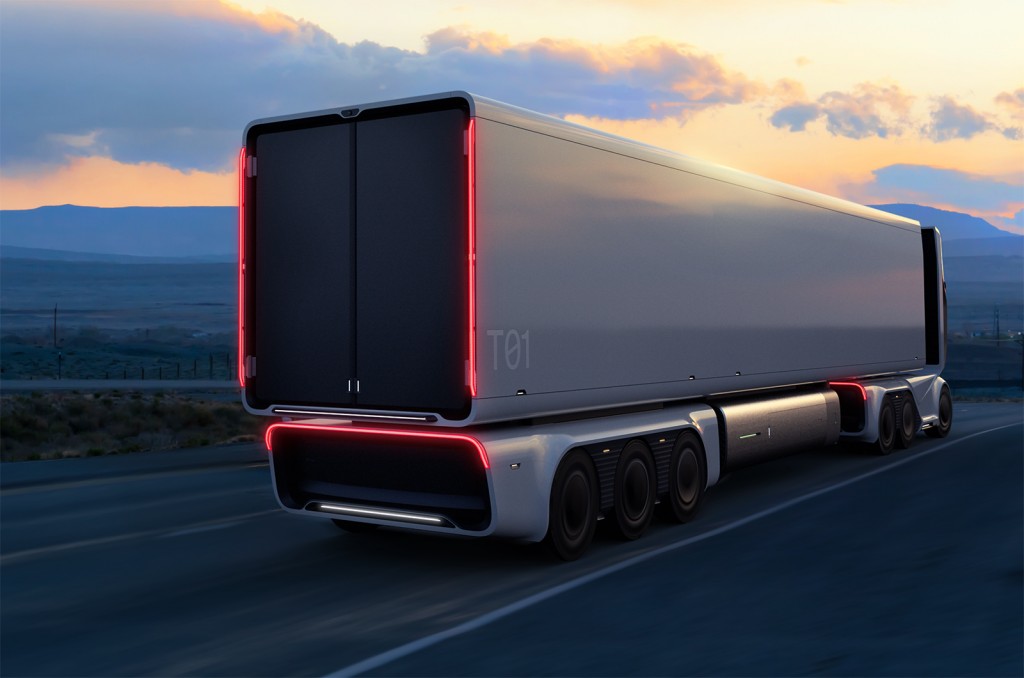 At its most basic, the trailer is essentially a massive smartphone power bank on wheels. But for electric trucks. And with a full-size goods trailer on top of it. 
The Einride Trailer features a 320kWh battery pack is incorporated into the body under the main load section, which the firm says adds a range of up to 400 miles to the electric truck pulling it.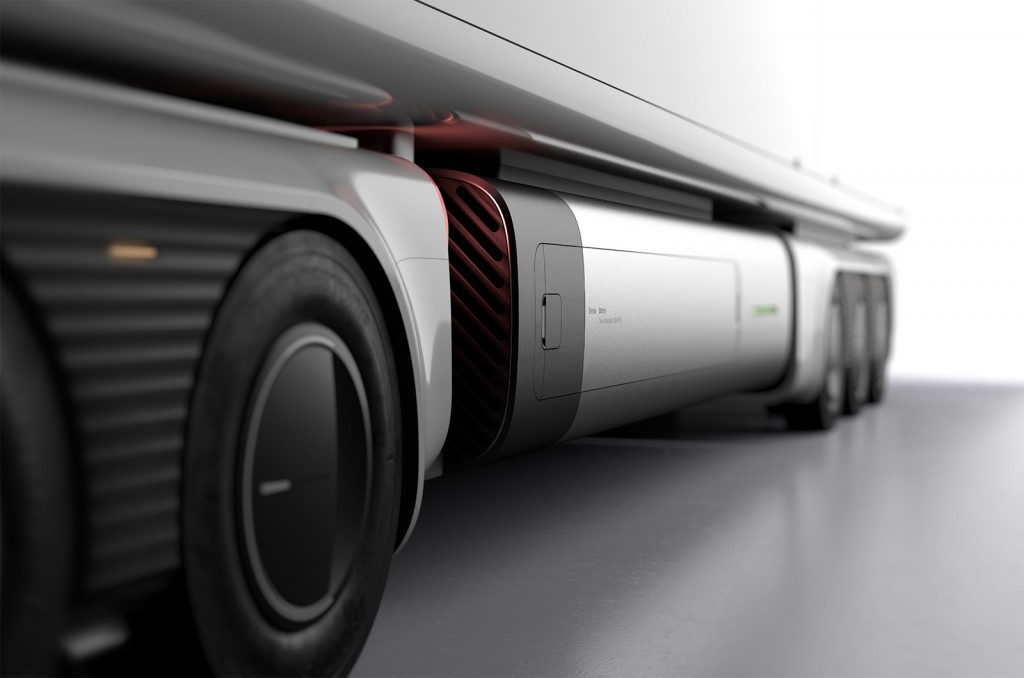 But the firm claims there's more to set the trailer apart than just a big battery: it's also fitted with a raft of sensors and monitors that gather real-time data to offer AI-based insights using Einride's own Saga operating system.
Quantron Qargo truck is new entrant in last-mile delivery market
Einride claims the systems will be able to advise on how to optimise load utilisation – making sure you've got as much stuff in as possible, basically – and will be able to monitor the status off the load during journeys. Einride claims it will be able to suggest when predictive maintenance is required, and will also be 'theft proof' by using the built-in cameras for monitoring.
While Einride has shown off the design of the Trailer, it says that development work is still ongoing and could change further before initial pilot production is completed next year.
As well as the new Trailer and HGV trucks, Einride is working on a number of other vehicles, all of which us its Saga OS. That includes the Einride Pod, an autonomous truck that has been designed to carry a standard shipping container.
READ MORE
Subscribe to the Move Electric newsletter
e-CARS
New electric cars for 2022 and beyond: what's coming when
New BMW i7 unveiled as luxury electric saloon
e-BIKES
Best e-bikes for every category 2022
Moustache Samedi 28.7 e-bike review
e-MOTORBIKES
Yamaha Neo's electric scooter review
Cake launches new global electric motorbike race series 
e-SCOOTERS
Government set to announce plans to legalise private e-scooter use
New study finds e-scooters are five times safer than bikes
e-WORLD
World's first airport for flying taxis opens in UK