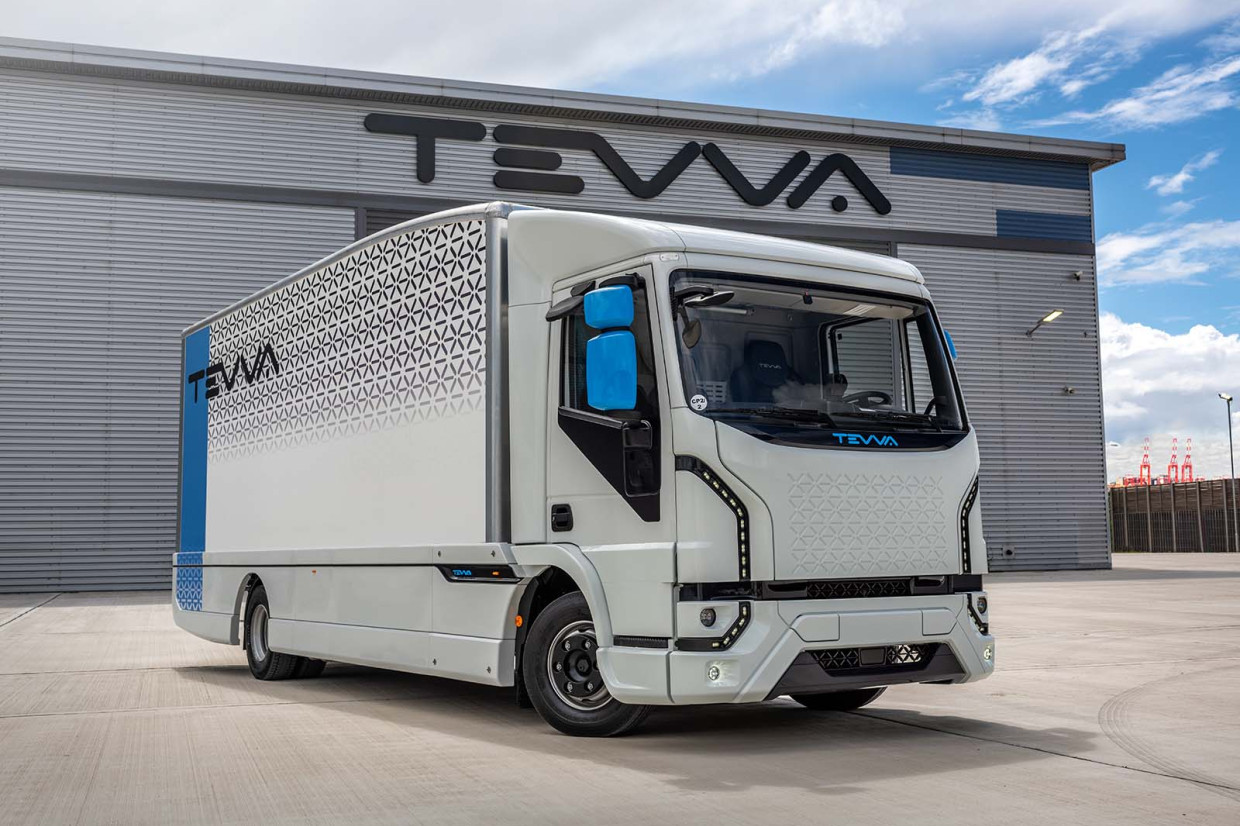 British commercial vehicle start-up Tevva's new 7.5-tonne battery electric truck, which recently went into production, will be eligible for a government grant of up to £16,000.
The machine was revealed last year and went on sale in January after the firm secured European Community Whole Vehicle Type Approval (ECWVTA). for it.. The 7.5t machine is the first in a range of vehicles Tevva will launch, and will be followed by a range of hydrogen fuel cell 'range extender' machines including a 19-tonne truck.
The Tevva 7.5t truck is currently the only machine produced by a British manufacturer that is eligible for the UK government's Plug-In Truck Grant (PITG), which is designed to help encourage companies to switch their fleets to low carbon vehicles. 
The Tevva 7.5t truck is the third machine eligible for the small truck grant for class N2 machines that weight between five and 12 tonnes. To qualify, vehicles much produce at least 50 per cent less CO2 than a conventional vehicle of the same capacity, and be able to travel up to 60 miles with zero-emissions. The Tevva has a range of up to 140 miles due to its 105kWh battery.
The Fuso eCanter and Paneltex Z75 also qualify for the PITG in the same category.
Having secured ECWVTA approval in January, Tevva can now produce and sell more volume across the UK and Europe, marking a key milestone in the brands development and commercialisation.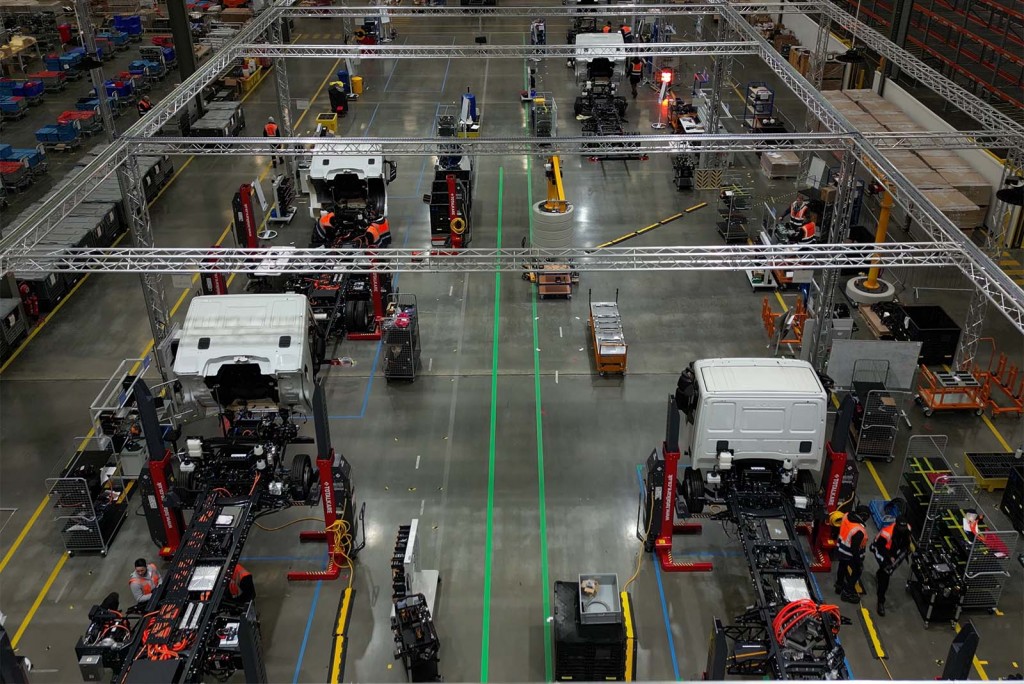 Tevva says that deliveries for the first mass produced electric trucks have already commenced, with customers including Expect Distribution, Travis Perkins and Royal Mail. 
The firm expects to sell up to 1000 electric trucks this year alone.
"We continue to 'charge on' as a company and reach new milestones, with type approval being the latest and most important landmark we've achieved to date," said Tevva founder and CEO, Asher Bennett. 
"We are on a mission to make sustainable trucks accessible at scale and believe our technology will empower the transport sector and the governments of Europe to meet their net-zero goals."
To gain ECWVTA approval, the Tevva electric truck underwent 30 systems test including electric safety and electromagnetic compatibility. 
Tevva's 7.5t electric truck offers a range of up to 140 miles from a 105kWh battery and is aimed at last-mile and urban deliveries. 
Later this year the 7.5t will be offered with a hydrogen range-extender, boosting the range up to 354 miles. 
READ MORE
Subscribe to the Move Electric newsletter
e-CARS
Ten electric cars we're excited for in 2023
Getting an EV sideways: how easy is it to drift a Kia EV6 GT?
Q&A: Jaguar Racing's Sam Bird and Mitch Evans on Formula E's new era
e-BIKES
Ten electric bikes we're excited for in 2023
Can you get fit using an electric bike?
e-MOTORBIKES
Ten electric motorbikes we're excited for in 2023
Super Soco TC Max electric motorbike review
Cake and Polestar team up for new special edition Makka e-motorbike
e-SCOOTERS
Planned laws to legalise private e-scooters face delay
Five key takeaways from the rental e-scooter trials report
Which train firms have banned e-scooters from their services?
e-WORLD
Move Electric's best features of 2022: lap records, tuk-tuks… and sausage rolls
Volvo Trucks keeps on electric trucking with three new models