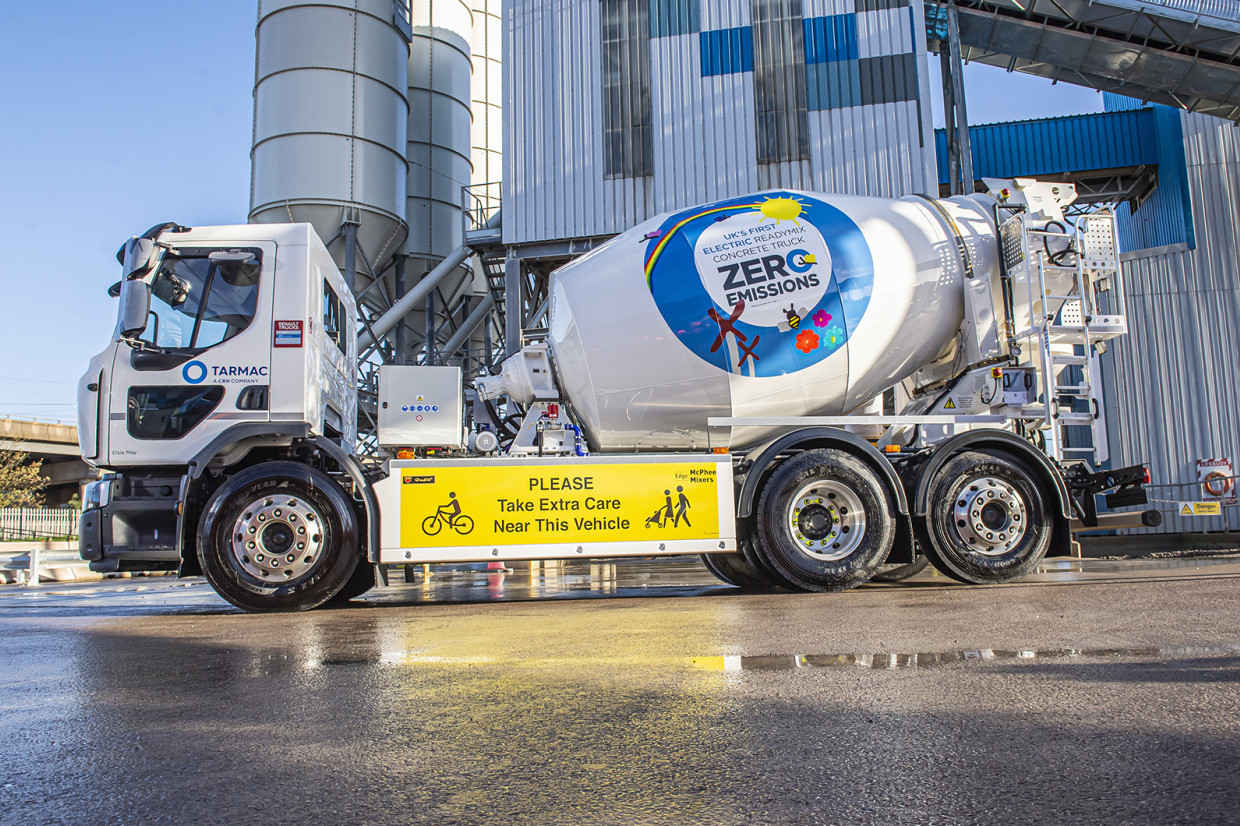 Electric vehicles have become a common sight on the UK's roads – and the success of a new trial means that they could soon become a common sight helping to make UK roads.
Renault Trucks and commercial vehicle specialist TVS Interfleet have teamed up to create the UK's first 'e-mixer' – an electric cement mixer, basically. The machine offers the same average capacity as a conventional diesel mixer, but because it has zero tailpipe emissions the firms estimate it could save up to 42 tonnes of CO2 each year.
Mix up your inbox with the latest electric news: dig into our FREE newsletter
The e-mixer has just completed a three-month trial in Birmingham with Tarmac, the building materials firm that is most well-known for - oh, you can work it out. The clue's in the title. Today's trivia fact: did you know Tarmac was a brand name?
Tarmac ran the e-mixer for a three-month trial at its Birmingham Plant at Washwood Heath, and was used for 'last-mile' deliveries from there to construction projects.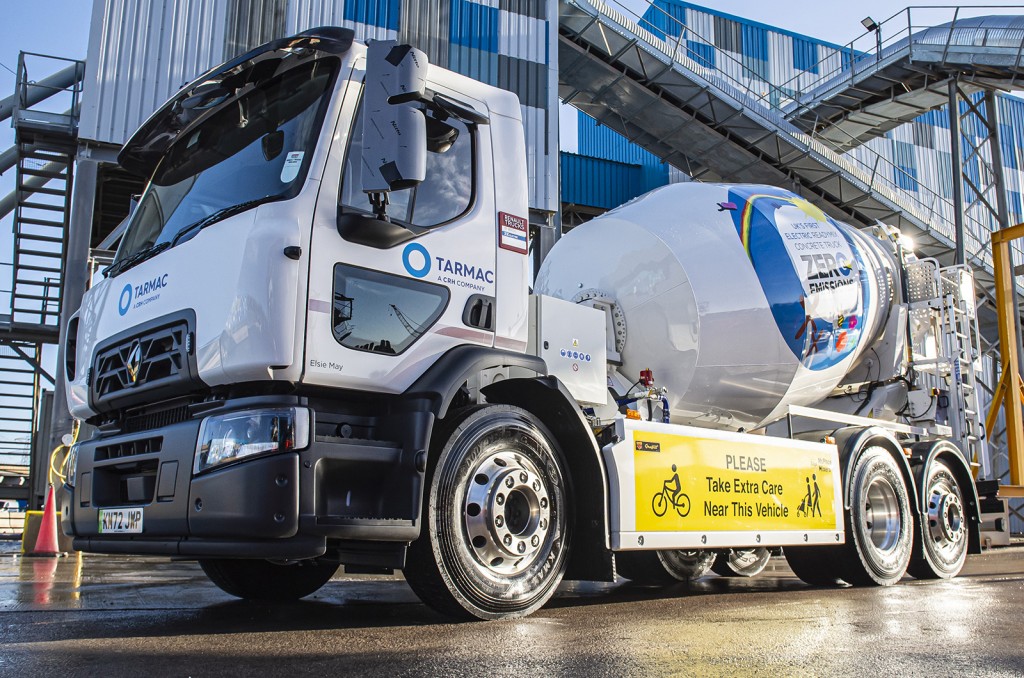 Ben Garner, Tarmac's low carbon logistics lead, called the e-mixer trial "a significant milestone" for both the firm and the UK's construction sector. He added that, with the vehicle, Tarmac was "able to offer something completely new to the market and demonstrate that a fully integrated low carbon logistics model is possible."
As well as the lack of emissions, which made it simpler to use in the Birmingham Clean Air Zone, the e-mixer is also said to offer reduced noise and vibrations, while Renault Trucks claims it will have a longer life than a traditional ICE-based mixer.
Following there trial, the three firms says they are continuing to work on developing 'the next-generation of mixers'.
READ MORE
Subscribe to the Move Electric newsletter
e-CARS
What is a heat pump and how do they benefit electric cars?
Bold new Volkswagen ID 2all previews sub-£22,000 electric car
e-BIKES
Ten electric bikes we're excited for in 2023
Nine ways to keep your e-bike safe
E-bike theft: how common is it and what can you do to protect your e-bike?
Haibike AllMtn CF 6 e-bike review
e-MOTORBIKES
10 electric motorbike start-ups you should watch out for
Energica e-motorbike to take on all-comers in US racing series
Ducati: How the Italian motorbike brand is gearing up for the electric era
e-SCOOTERS
Planned laws to legalise private e-scooters face delay
Leading e-scooter firms team up on best-practice guide for cities
Ambiguity over e-scooter legality causing 'confusion', says police chief
e-WORLD
Solar panels: 8 ways the sun can power your electric life
First ride: Lunaz Upcycled Electric Vehicle bin lorry
AutoFlight secures huge order for Prosperity 1 eVTOL craft