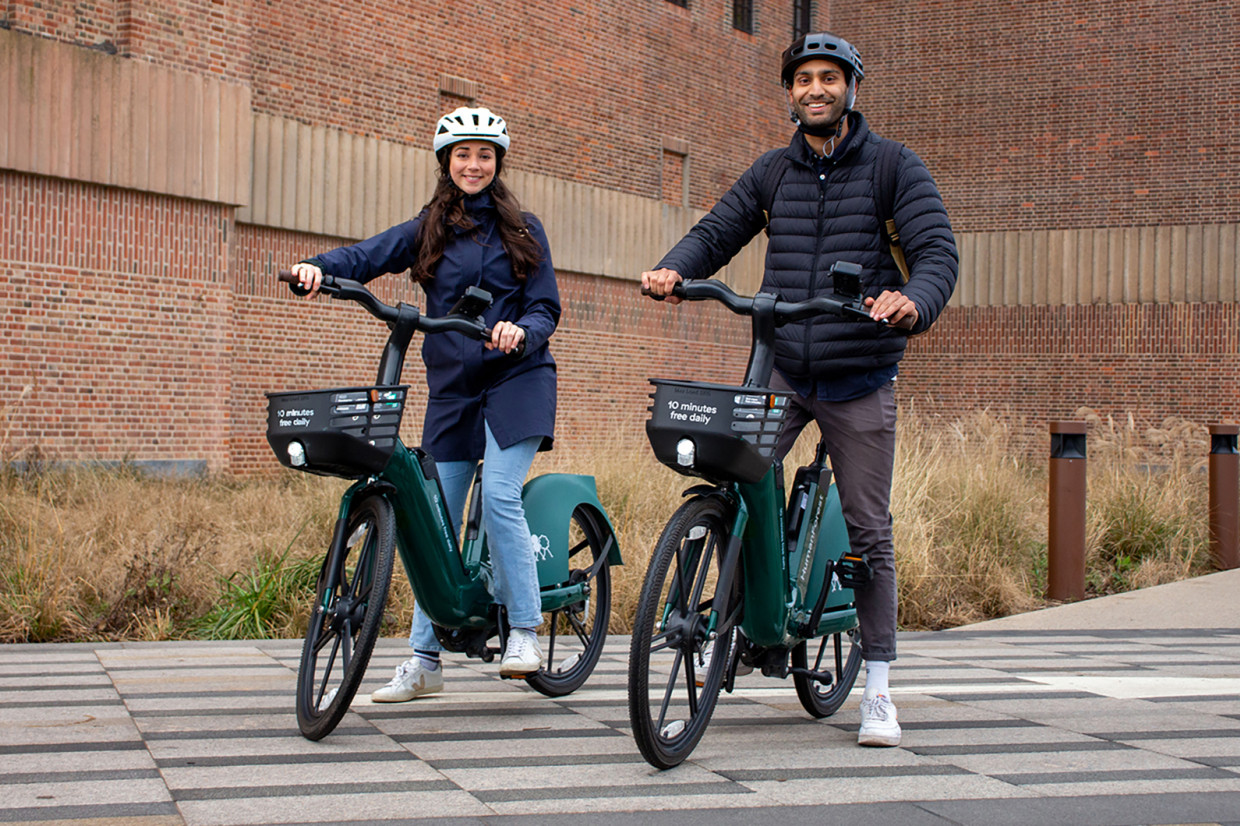 London-based shared e-bike firm HumanForest is planning to double the size of its fleet and expand into five new boroughs after securing £12 million in funding.
The investment includes a £5 million finance facility from Triodos Bank UK, a sustainable finance specialist, and £7 million of equity investment from a range of investors including the founder of TheVentureCity and the co-founder of shared mobility firm Cabify.
The latest e-bike news in your inbox: sign up for our FREE newsletter
The £5 million finance will be used by HumanForest to double the size of its rental e-bike fleet, which currently runs in nine London boroughs. After launching in the UK capital in 2021, the firm now has around 300,000 users who have completed almost two million trips.
HumanForest: the e-bike firm aiming to turn London green
HumanForest will soon expand into a number of new boroughs: Kensington and Chelsea, Lambeth, Merton and Southwark. It has also renewed its licence to operate in the City of London.
The equity investment will be used to further develop HumanForest's technology, particularly its user app in advertising technology. The firm offers all riders ten minutes of free riding a day, which is funded by advertisers.
HumanForest co-founder Agustin Guilisasti said that "Sustainable micro-mobility is a force for good in cities but to bring meaningful change it must be affordable and accessible. This funding round has accelerated our expansion, bringing affordable and sustainable mobility to even more Londoners, whilst enhancing our capital efficient approach to growth."
Amandine Tetor, the project finance chief at Triodos Bank UK, added: "HumanForest is a fantastic example of a company that is innovating shared modes of transport to tackle urban pollution while increasing access to affordable transport – thereby contributing to more liveable cities."
READ MORE
Subscribe to the Move Electric newsletter
e-CARS
What is a heat pump and how do they benefit electric cars?
Bold new Volkswagen ID 2all previews sub-£22,000 electric car
e-BIKES
Ten electric bikes we're excited for in 2023
Nine ways to keep your e-bike safe
E-bike theft: how common is it and what can you do to protect your e-bike?
Haibike AllMtn CF 6 e-bike review
e-MOTORBIKES
10 electric motorbike start-ups you should watch out for
Energica e-motorbike to take on all-comers in US racing series
Ducati: How the Italian motorbike brand is gearing up for the electric era
e-SCOOTERS
Planned laws to legalise private e-scooters face delay
Leading e-scooter firms team up on best-practice guide for cities
Ambiguity over e-scooter legality causing 'confusion', says police chief
e-WORLD
Solar panels: 8 ways the sun can power your electric life
First ride: Lunaz Upcycled Electric Vehicle bin lorry
AutoFlight secures huge order for Prosperity 1 eVTOL craft