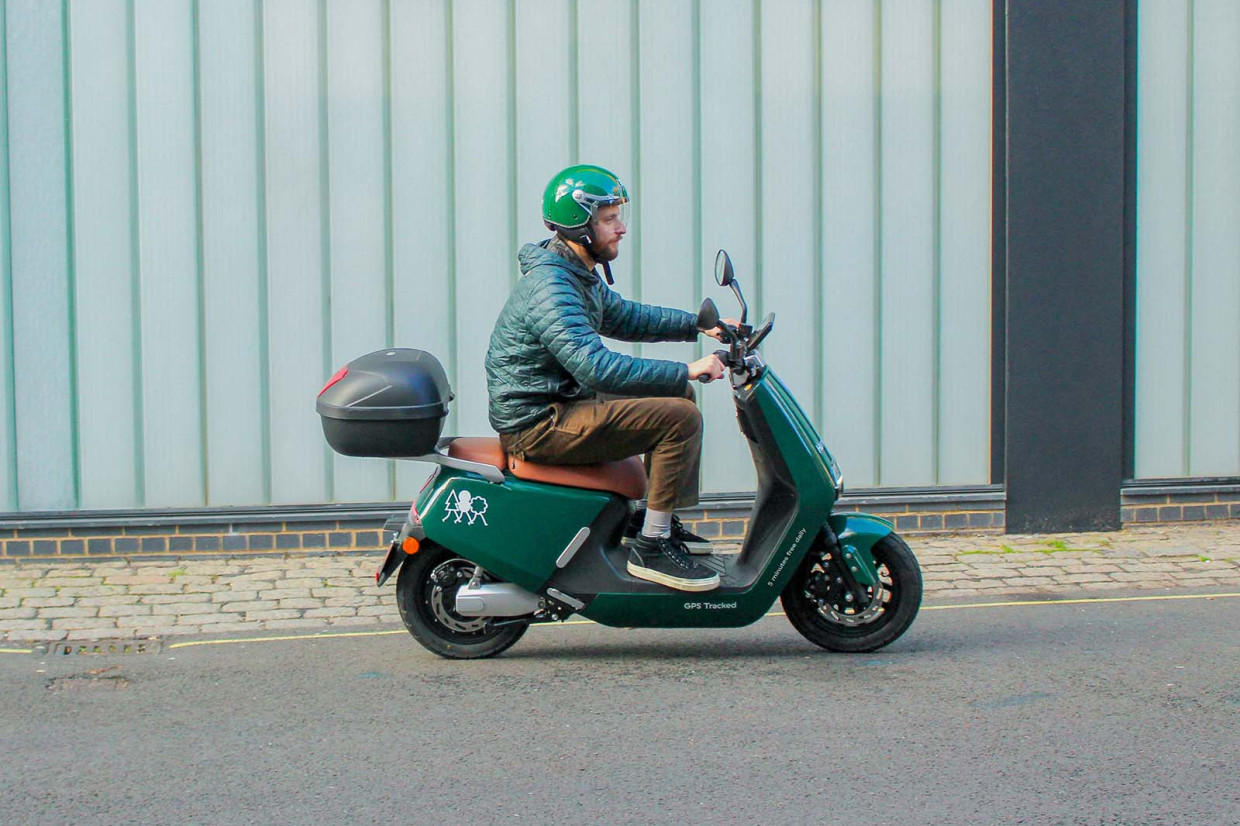 Micro-mobility firm HumanForest has launched its first shared electric moped scheme in London, with the aim of offering delivery drivers flexible access to sustainable travel.
The eMoped trial consists of 200 vehicles, each of which will be powered by certified renewable energy.
HumanForest eMopeds are equipped with two batteries, with the small electric scooter able to travel 70 miles between charges.
The eMopeds also feature integrated USB charging ports, a GPS tracking and alarm system a 40-litre top box and a HumanForest helmet. 
The firm, which already offers electric bikes in London, claims that it can remove the need for up to 3000 petrol-powered mopeds and that for every mile ridden on a eMoped, 130g of CO2 can be prevented from being released into the capital. 
Rides cost 20p per minute with every eMoped user getting the first five minutes of riding for free each day. Riders can also buy minute bundles allowing them to ride from £1.50 per hour.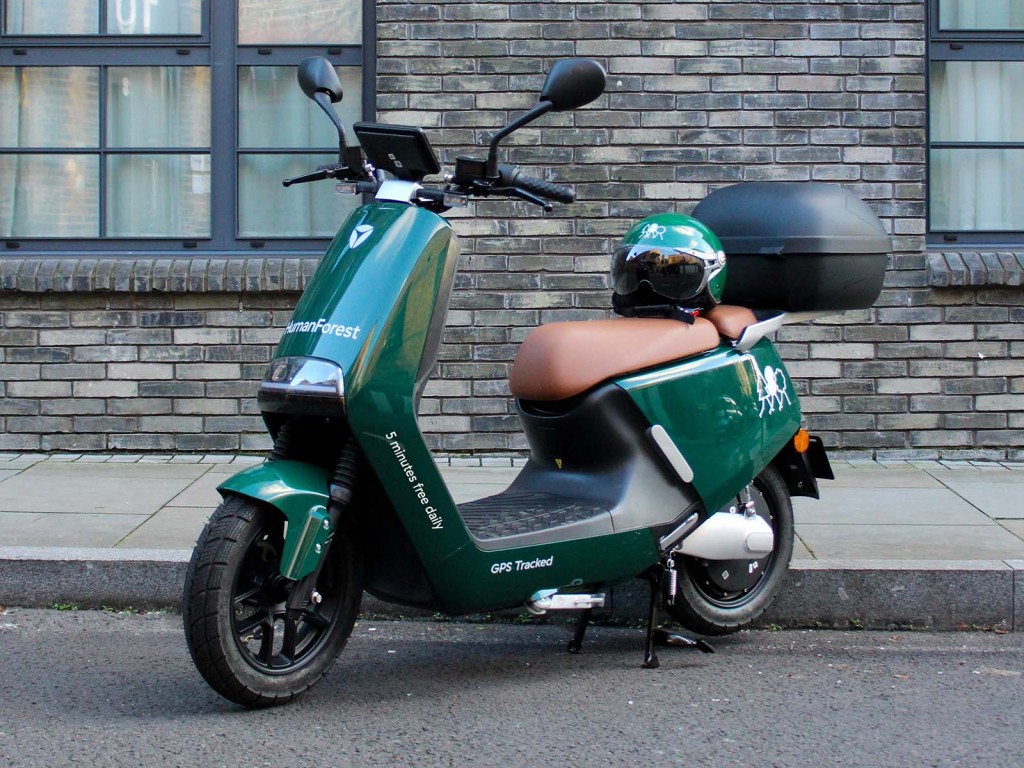 Every eMoped user gets five minutes free riding per day. Rides will cost 20p per minute thereafter
Internal combustion engine moped are one of the most popular vehicles for on demand deliveries in London, with eMoped being used for just 5% of deliveries, according to HumanForest. 
The London-based firm says that by making eMoped affordable and accessible it can help businesses and riders switch to a cleaner mode of transport. 
The company's entire operations are also powered by 100% renewable energy making them completely carbon neutral. 
"Becoming multi-modal with London's first shared and truly green eMoped scheme gives Londoners another tool to reduce their carbon footprint and improve air quality," said HumanForest founder and CEO, Agustin Guilisasti. 
"As petrol prices reach record-highs, this is a timely launch for businesses to embrace sustainable transport through a shared service with maximum flexibility. We are excited to welcome this new type of user into our community."
The eMoped fleet is fully managed by HumanForest meaning users do not have to pay fuel or battery charges. 
EMopeds will be available in certain areas of central London, near important transport links and busy high streets, which HumanForest says will be "perfect for the increasing demand of courier and delivery drivers". 
Riders will be able to park the mopes within chosen public parking areas and motorcycle bays, which will be marked and visible within the app, to maximise accessibility for everyone. 
Anyone looking to use the new scheme will undergo safety checks with riders also needing a Compulsory Basic Training (CBT) certificate. 
READ MORE
Subscribe to the Move Electric newsletter
e-CARS
UK charging networks: complete guide to every provider
New Cupra UrbanRebel is a bold EV supermini with 273-mile range
e-BIKES
10 fun things to try on an electric bike
Living with a Gocycle G4: how easy is it to adjust to?
e-MOTORBIKES
Seat Mó eScooter 125 UK review
How to do a CBT on an electric motorbike
Energica unveils new Experia electric tourer motorbike
e-SCOOTERS
Are e-scooters legal in the UK?
Private e-scooter rules 'cannot simply copy' rental regulations
Superpedestrian's European boss on why e-scooters are for everyone
e-WORLD
New Candela P-12 Shuttle to arrive as first electric 'flying' ferry
Pipistrel Velis Electro: meet the first certified electric plane