Move Electric rating: three stars out of five
What does it cost? 
£999.99
What is it?
The Levit Tumbi is a low-step electric bicycle designed for urban use. It's marketed at both leisure and utility riders, with features like a rear rack suitable for panniers and mudguards. It's sold as a budget bike, just under the £1k mark. This does reflect the choice of some components but overall it punches slightly above its weight. 
What is it like?  
The Levit Tumbi comes with the same Levit HD rear hub motor that powers the Levit Chilo, the folding electric bike we reviewed recently. As with the Chilo, it comes with a few setbacks that if sorted could make this a pretty decent option for urban riding. 
Firstly, the motor is underpowered on the flat but works far better on an incline. It provides up to 40 N m of torque which is plenty in city environments, but it just seems to struggle on anything over 13mph on flat roads. In the same way as the Chilo, it does however ride quite quickly up hills, even steep ones.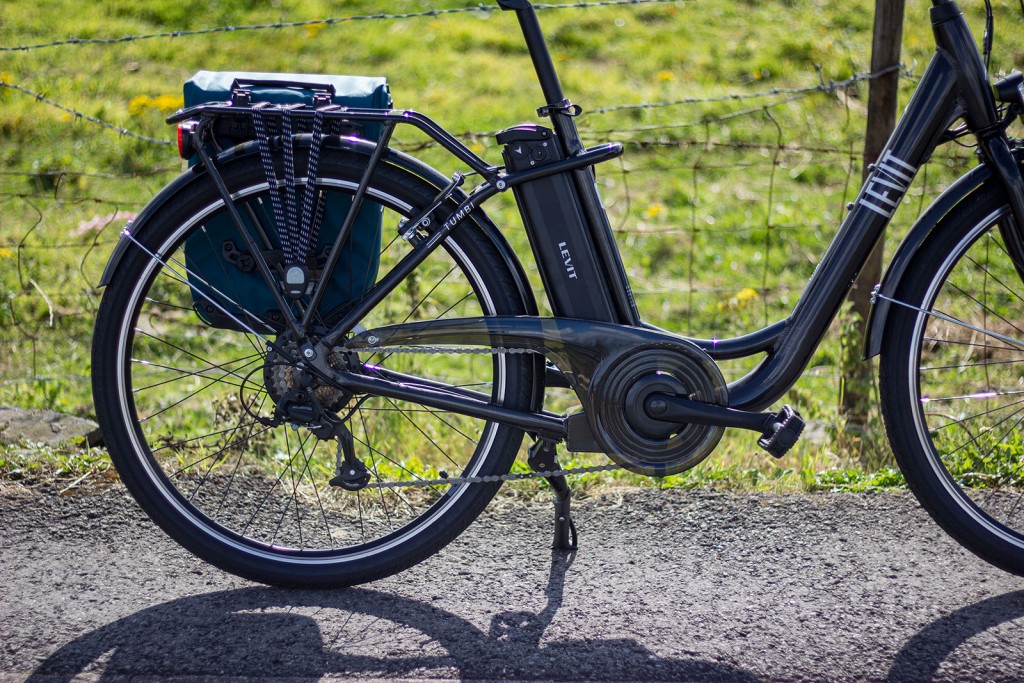 The gears are the same as the Chilo, with a 42T chain ring up front and a 14-28 cassette. Unfortunately, this means it can feel undergeared, and I found myself spinning out on even the slightest descent. The brakes are also somewhat underpowered. Levit uses rim brakes, which just didn't provide the quick-stopping power you might need in an urban environment.
The Tumbi does come with a bigger battery, however, at 468 Wh. I can't say I got much more range out of it, about 25 miles on a full charge. The handlebar display which tells you how much battery you have left and which assist mode you're in is the same as the Chilo. Bizarrely, it goes from full bars to four in less than a minute even on a full charge but then hangs steady on three or four for a while.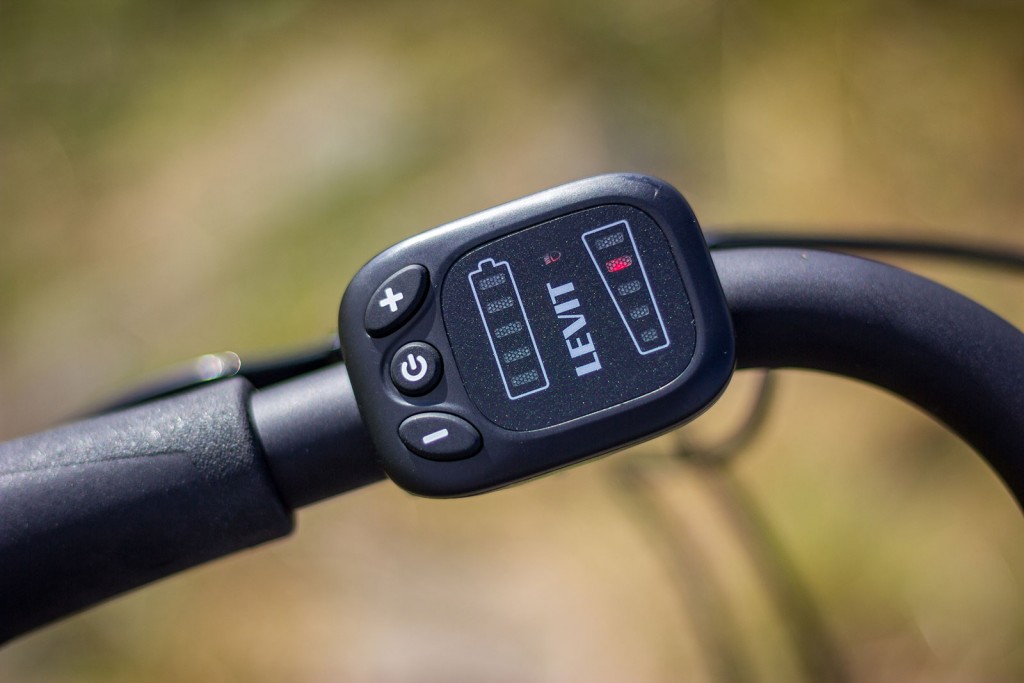 If you let it drop to one bar it significantly drops off in power making it quite difficult to ride, but with a little planning and not too many longer rides you can avoid this quite easily. Charging the battery uses the same process as the Chilo, whereby you can charge it while it's in the bike or remove it. Due to the design of the bike, you need to move the seatpost quick-release round so it doesn't catch when you pull the battery out. 
The ride quality is decent, the 26" wheels paired with the 1.75" tyres took out a lot of the road harshness. I like the design of the frame, it's very 'Dutch bike' so you don't feel like you need to sacrifice a pair of tight jeans when cocking a leg over. There is only one frame size, however, 18". Levit suggests this fits riders between 160-175cm, which is a shame for smaller or taller riders. The handlebar and stem design also mean there's little adjustment to be made, so that's something to bear in mind.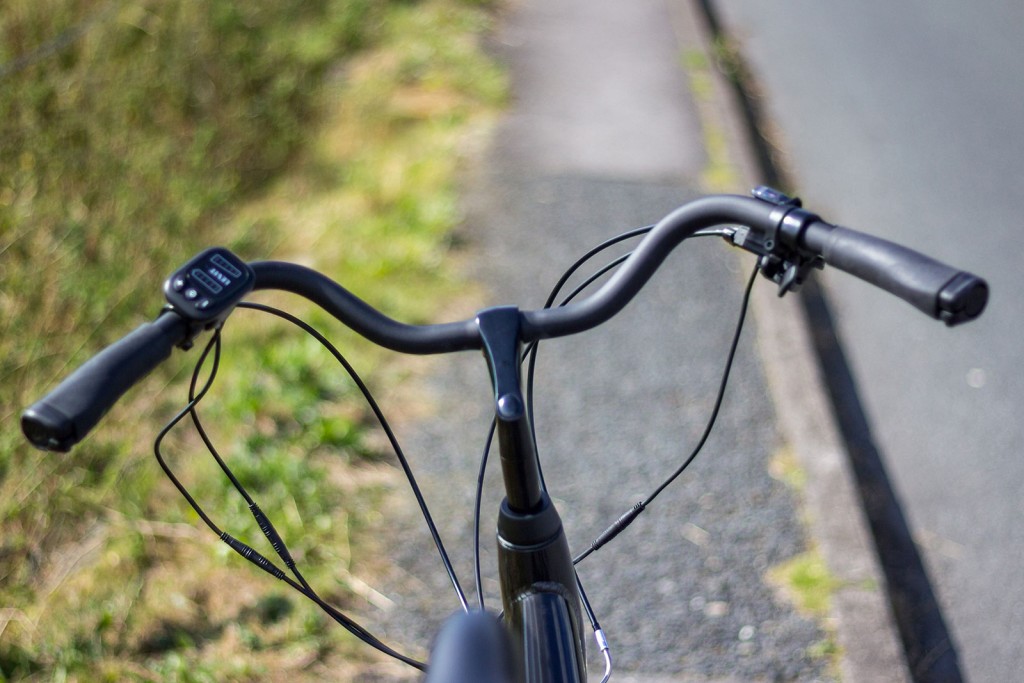 Other additions to the bike include integrated lights, mudguards, a kickstand, and a rear rack. The rack is great for carrying things on it by themselves using bungee cords, or with pannier bags as I did. 
The budget price tag makes it quite appealing, but the lack of power on the flat would put me off. If you're not someone who's bothered by speed, however, then it's a decent option for urban riding.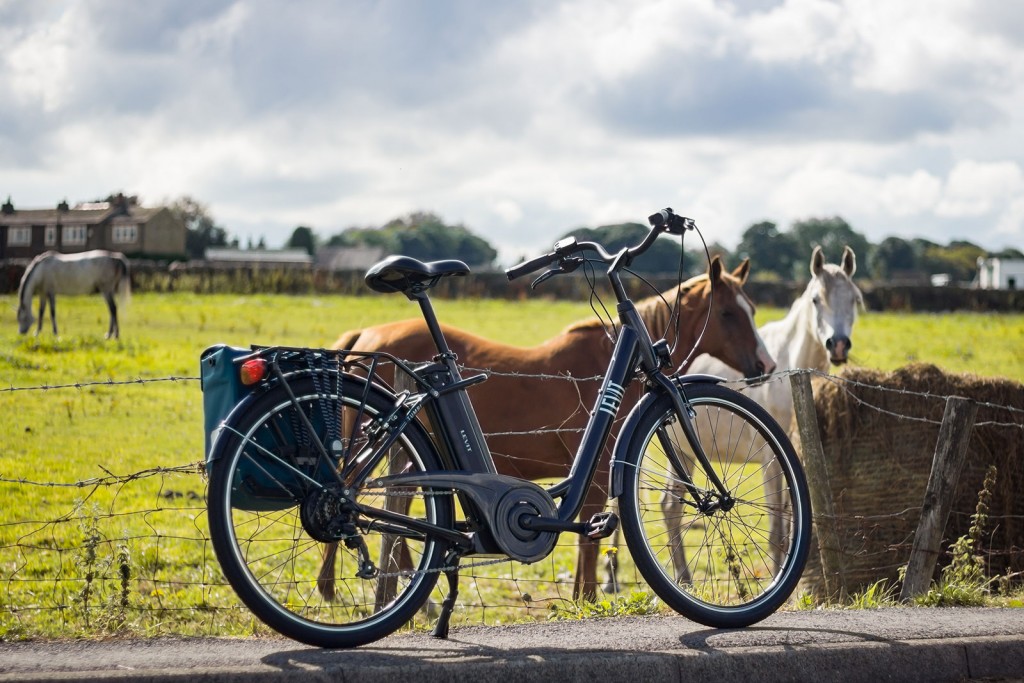 Where can I buy it?
From Rutland Cycles. 
How does it arrive?
Mostly assembled, simply adjust the handlebars and attach the pedals. 
Verdict
The price is probably the most alluring thing about the bike – it comes with the urban utility essentials, a kickstand, lights, mudguards, chain guard and a rear rack, but it lacks the speed to zip around comfortably in a fast-paced environment.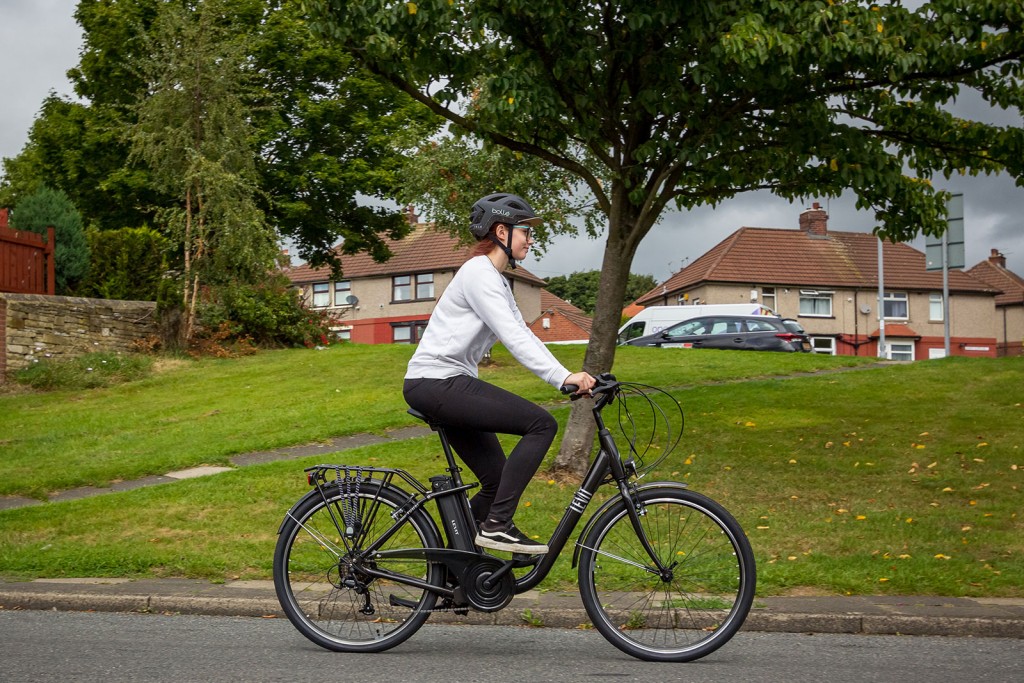 Levit Tumbi
Cost: £999.99
Frame size tested One size (fits riders between 160-175cm)
Groupset: 7-speed microshift gears, rim brakes
Wheels/tyres: 26in wheels, Mitas Flash 26 x 1.75in
Motor: Levit HD rear hub motor
Battery: Levit ST 468 Wh (13 Ah) external battery
Mileage range: Not listed (estimated 25 miles per charge)
Assistance levels: Five
Charge time: Roughly three hours for a full charge
Included extras: Mudguards, integrated lights, rear pannier rack, battery life/assist level display, bell
READ MORE
Subscribe to the Move Electric newsletter
e-CARS
Video: Can the National Grid cope with a surge in electric vehicles?
e-BIKES
What to look for when buying an e-bike: Move Electric's top tips
The rise of Volt Bikes: 'when we launched, people thought we were mad'
e-MOTORBIKES
Maeving RM1 electric motorbike review
Q&A: Zapp founder on why electric mopeds are the future
Government plans 2035 ban on new non-zero emission motorbike sales
e-SCOOTERS
Tier to upgrade e-scooter fleet with a smart 'Parrot'
Q&A: Neuron Mobility's UK boss on e-scooters, safety and helmet selfies
e-WORLD
Polestar to supply battery tech to electric boat firm Candela
Engineering giant ABB working on electric Dover-Calais ferry