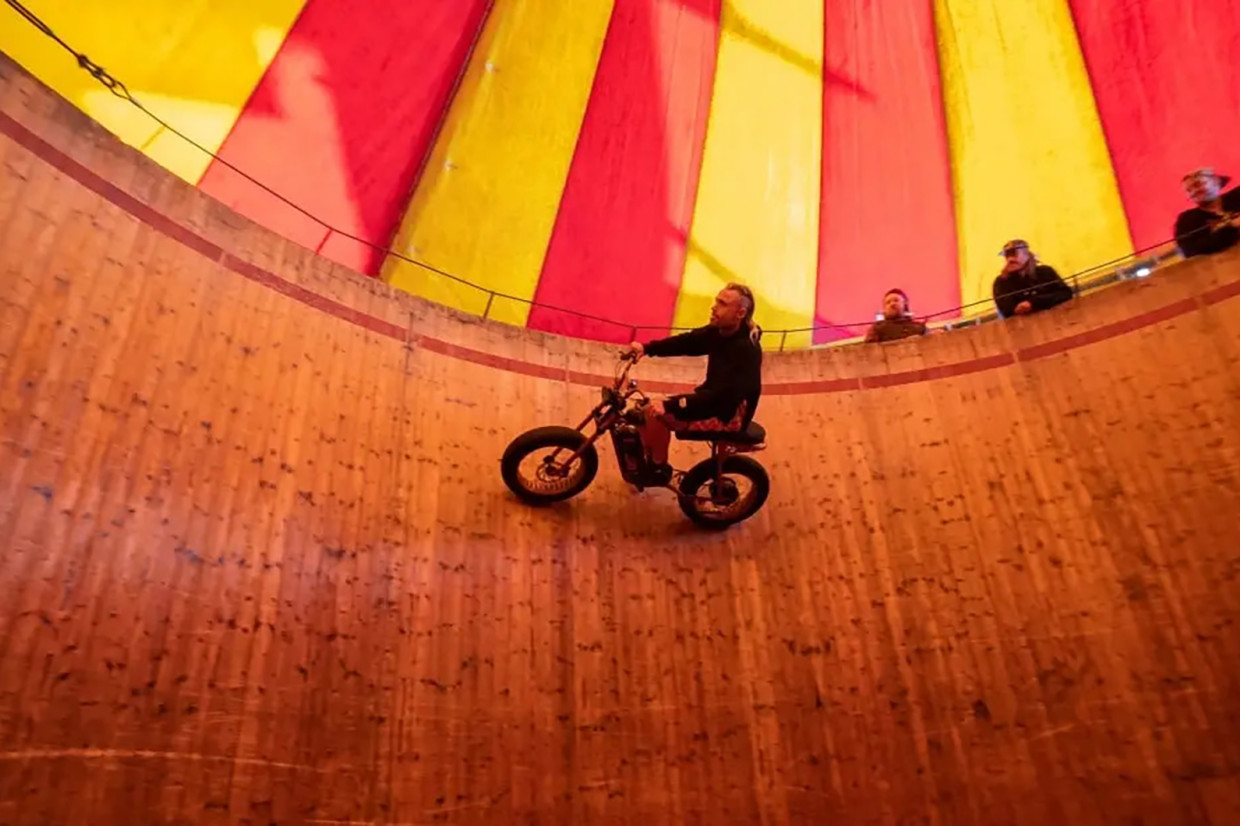 Here's more proof that electric bikes really can do anything: American firm Super73 has created a one-off machine that has conquered the wall of death.
For the uninitiated, the wall of death is a stunt that became popular in the early 20th century at carnivals and fairs. It's basically a massive bowl with vertical walls. The idea is that a motorbike rider loops the bowl at increasing speed until they're running high on the vertical section. It's called the wall of death because… well, you wouldn't want to fall off if something went wrong.
The latest electric vehicle news: get our FREE newsletter
You won't find many walls of death around these days, probably because trying to get a 'wall of death' signed off by a modern health and safety assessment might prove difficult. But there's still a small number of them about, and a handful of brave riders who tackle them.
While the wall of death retains old-school carnival charm, Super73 has now taken it into the modern age by creating a custom-built electric bike. The firm has worked with leading wall of death rider Marvin Prinssen – you can call him Marvellous Marv, apparently – who is part of a stung group called The Luck Daredevils.
It's a natural partnership, given Super73's reputation for producing powerful, hugely capable and very styling machines.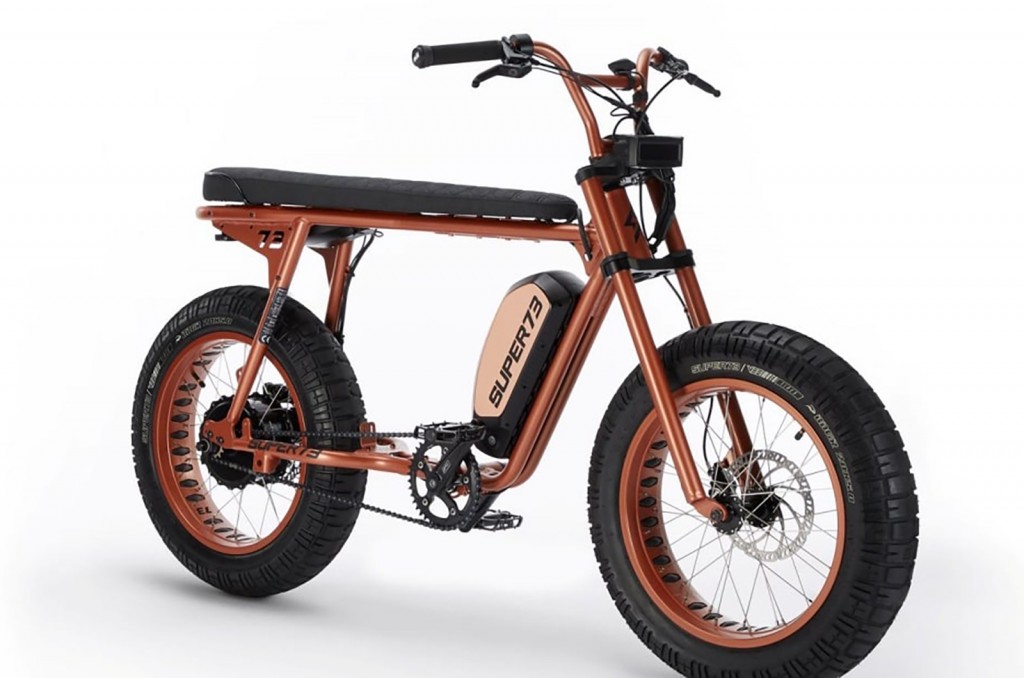 Prindsen and Super73 worked together to create the machine, which required a number of upgrades from a regular super73 bike. The wheel spokes were reinforced and a rigid front fork was added to keep the machine sturdy when subjected to intense g-force. 
The powertrain was switched to a single-speed set-up, with a throttle added to help riders reach top speed as quickly as possible. The battery was relocated to give it better protection in the event of an accident.
The seat was also covered with special anti-slip material to help ensure a rider doesn't fall off. Finally, the bike was given a makeover suitable for a carnival attraction, with a copper paint scheme designed to shine under the lights.
The machine has now been worked into The Lucky Daredevils shows and is used by Prinssen and the rest of the team. So what does it look like in action? Well, Super73 has handily provided a video. Feel free to watch with your eyes closed (external video not produced by Move Electric).
And we probably don't need to tell you this, but the wall of death is really quite dangerous. The clue is very definitely in the title, after all. So please don't try this at home…
Photos from LEVA EU
READ MORE
Subscribe to the Move Electric newsletter
e-CARS
Chinese car brand Nio to expand into UK by end of 2023
Driving a Citroën Ami around London: five things we learned 
New Polestar 3: 380kW performance EV aims to 'redefine' the electric SUV
e-BIKES
Seven essential accessories to improve your e-bike life
The Lake District village that's pioneering community e-bike schemes
e-MOTORBIKES
Honda to launch more than 10 electric motorbikes by 2030
New Zero DSR/X launched as electric adventure motorbike
Stilride: the brand reinventing electric motorbike production
e-SCOOTERS
8Tev B12 Roam e-scooter review
Pure Electric launches two new machines that 'reinvent' the e-scooter
Rise in e-scooter accidents prompts call for 'urgent' government action
e-WORLD
Artemis electric ferry revealed for Bangor to Belfast service
New Mobilize Solo Concept is a safety-conscious e-scooter rival
Volta Zero: the electric truck tearing up the rule book for the electric age