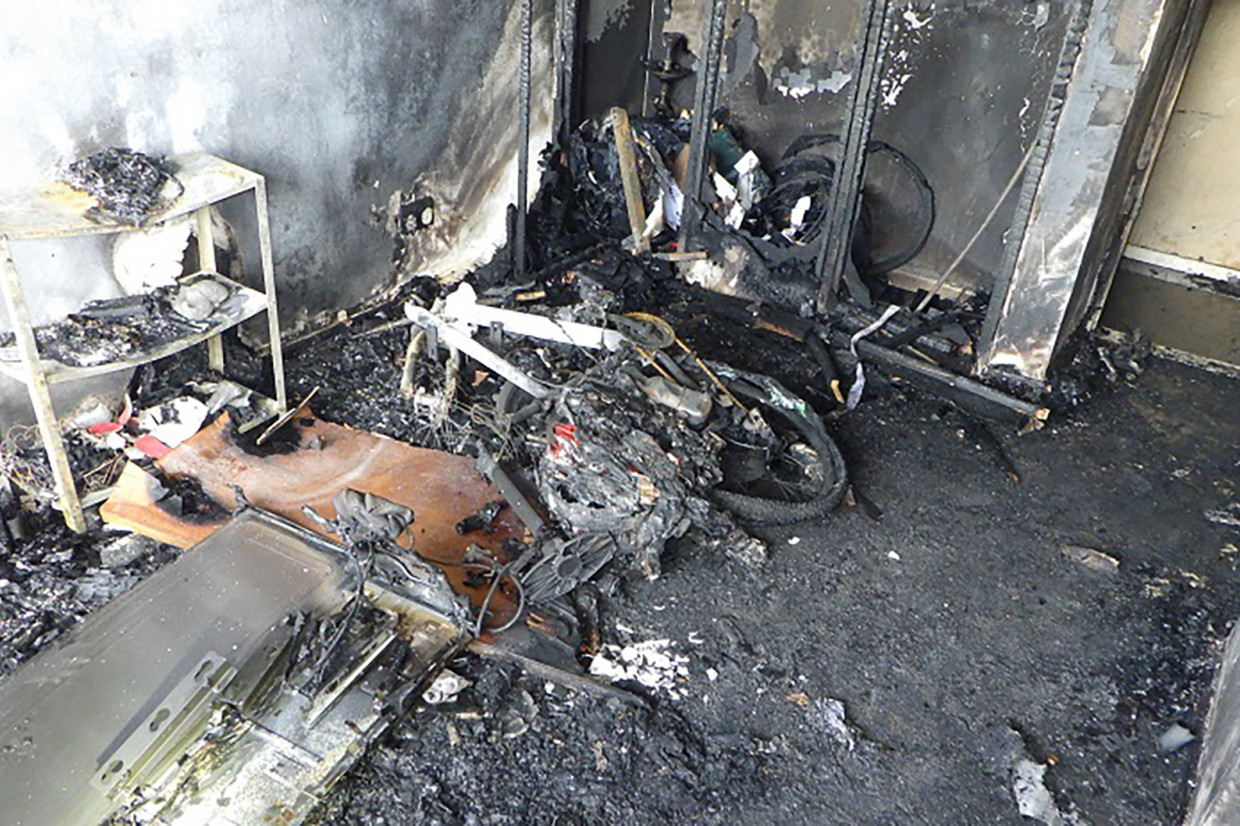 Consumers and businesses have been warned about the fire risks posed by electric bikes and scooters that do not meet safety standards.
The Chartered Trading Standards Institute (CTSI) has issued the warning due to the "alarming" number of fires caused by faulty lithium-ion batteries in non-complaint machines. The CTSI says that the number of such fires has risen by 150 per cent over the last year.
The latest e-scooter and e-bike news: it's the FREE Move Electric newsletter
The CTSI has urged businesses that import and sell e-scooters, e-bikes and conversion kits to ensure that any product complies with product safety laws, and says that customers should only purchase machines that display a valid UKCA or CE mark from reputable retailers.
  
Christine Heemskerk, the CTSI's Product Safety chief, said: "Don't buy online unless you're really certain where a product is coming from. You also need to be very sure that you're using the right charger for the right battery. There should be a charger supplied with the device you've purchased."
A significant number of the fires are understood to have been caused by regular bikes fitted with conversion kits.
Charlie Pugsley, the London Fire Brigade's assistant commissioner for fire safety, said: "There is a significant risk posed by the e-bikes which have been converted and we are predominantly seeing fires in ones which have been purchased from online marketplaces and batteries which have been sourced on the internet, which may not meet the correct safety standards.
"When these batteries and chargers fail, they do so with ferocity and because the fires develop so rapidly the situation can quickly become incredibly serious. These items are often stored in communal areas and corridors and can block people's only means of escape."
Alonso Ercilla, the Trading Standards chief for the London Borough of Islington, warned retailers that selling non-compliant machines "could cost you an absolute fortune", adding: "We advise anyone selling these devices to get them tested to make sure they comply with product safety laws."
READ MORE
Subscribe to the Move Electric newsletter
e-CARS
Ten electric cars we're excited for in 2023
Getting an EV sideways: how easy is it to drift a Kia EV6 GT?
Q&A: Jaguar Racing's Sam Bird and Mitch Evans on Formula E's new era
e-BIKES
Ten electric bikes we're excited for in 2023
Can you get fit using an electric bike?
e-MOTORBIKES
Ten electric motorbikes we're excited for in 2023
Super Soco TC Max electric motorbike review
Cake and Polestar team up for new special edition Makka e-motorbike
e-SCOOTERS
Planned laws to legalise private e-scooters face delay
Five key takeaways from the rental e-scooter trials report
Which train firms have banned e-scooters from their services?
e-WORLD
Move Electric's best features of 2022: lap records, tuk-tuks… and sausage rolls
Volvo Trucks keeps on electric trucking with three new models