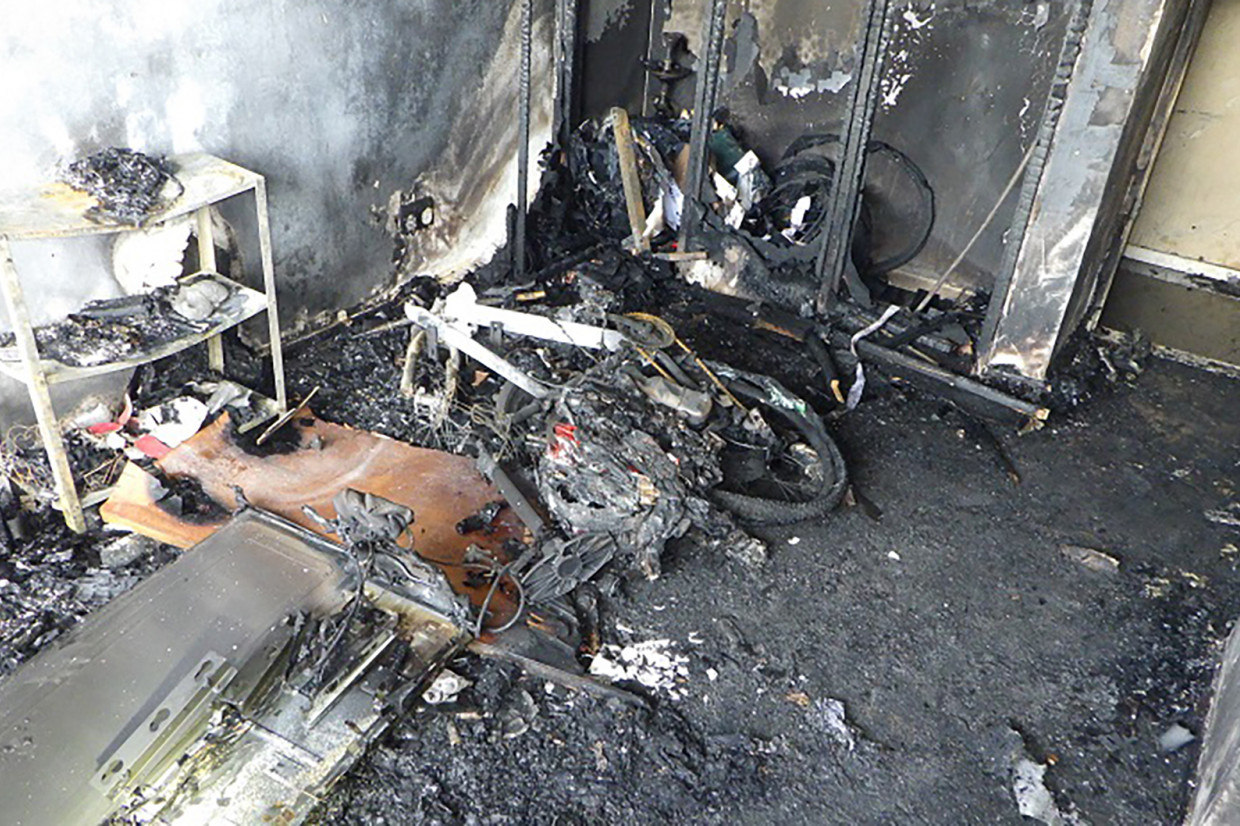 A leading electric safety charity has urged electric bike owners to only use compliant chargers to top up the battery on their machines, after finding a number of 'highly dangerous' chargers for sale via four leading online shopping sites.
An investigation by Electrical Safety First unearthed nearly 60 listings for mains chargers that were available to UK users but fell "well below" UK safety standards on Amazon Marketplace, eBay, Wish.com and AliExpress. The products were listed by third-party sellers using the 'marketplace' sections of the sites.
Stay up to date with the latest electric news: it's the FREE Move Electric newsletter
The charity said that the listed products were mainly advertised as e-bike chargers, with others for multiple use to charge the lithium-ion batteries of machines including e-scooters and hoverboards. Electrical Safety First said the units all failed to meet the necessary standard for UK plugs, with many apparently having no fuse. That meant the chargers had no means of cutting out in the event of a fault that could potentially start a fire.
Electrical Safety First also identified issues with the dimensions of the plugs on the devices, which it said increased the risk of electric shocks and suggests that the device has not been adequately tested.
There have been a number of fires associated with charging lithium-ion batteries in e-scooters and e-bikes, with several fire services warning owners to only charge in well-ventilated areas and under supervision. 
The London Fire Brigade recently issued a warning after it determined that an e-bike lithium-ion battery sparked a blaze in a 12th floor flat of a Shepherd's Bush high-rise (pictured above). Sixty firefighters were required to treat the fire, and one man was taken to hospital. That was one of 32 fires London Fire Brigade attended involving e-bikes in the first half of 2022, with another seven involving e-scooters and a further 17 related to other ligium-ion batteries.
Electrical Safety First said that several recent fires sparked by e-bike batteries have been linked to DIY conversion kits of machines and incompatible chargers.
The charity contacted the online marketplaces involved about the listings, and all of those identified have now been removed or blocked. Electrical Safety First says one marketplace subsequently identified and removed "hundreds" more listings.
Martyn Allen, Electrical Safety First's technical director, said: "By the very nature of the batteries these dangerous charging devices are powering, it is a potential disaster waiting to happen. The process of charging e-bike batteries must be done with compatible and compliant chargers.
"These chargers we have identified for sale all pose an increased risk of fire and electric shock and should never have been available for sale to UK shoppers in the first instance. Given the frightening nature of lithium-ion battery fires, it is essential the charging equipment doesn't pose any unnecessary risk to the battery or user.
"The lack of vital regulation needed to ensure online marketplaces are responsible for the safety of goods sold via their platforms is contributing significantly to dangerous products entering people's homes. The Government must bring forward urgent laws to finally end this scandal." 
In response, eBay said that it "takes product safety seriously", and works with block filter algorithms, security teams and stakeholders to remove unsafe product listings. AliExpress noted that, as a third-party marketplace, it "does not take possession of the goods in transactions", but added it has "policies in place that all sellers must comply with." 
Wish.com noted that merchants on its platform "must comply with local laws", and said it has temporarily blocked the highlighted listings from the UK and EU markets "out of an abundance of caution" while it requested compliance documentation and higher-resolution production imagery from the merchants.
Amazon said that it has "proactive measures in place to prevent suspicious or non-compliant products from being listed and we monitor the products sold in our stores for product safety concerns." It added that customers with a concern about an item they've purchased on Amazon Marketplace should contact the firm's customer services department.
Lead image: London Fire Brigade
READ MORE
Subscribe to the Move Electric newsletter
e-CARS
Video: Can the National Grid cope with a surge in electric vehicles?
e-BIKES
What to look for when buying an e-bike: Move Electric's top tips
The rise of Volt Bikes: 'when we launched, people thought we were mad'
e-MOTORBIKES
Maeving RM1 electric motorbike review
Q&A: Zapp founder on why electric mopeds are the future
Government plans 2035 ban on new non-zero emission motorbike sales
e-SCOOTERS
Tier to upgrade e-scooter fleet with a smart 'Parrot'
Q&A: Neuron Mobility's UK boss on e-scooters, safety and helmet selfies
e-WORLD
Polestar to supply battery tech to electric boat firm Candela
Engineering giant ABB working on electric Dover-Calais ferry