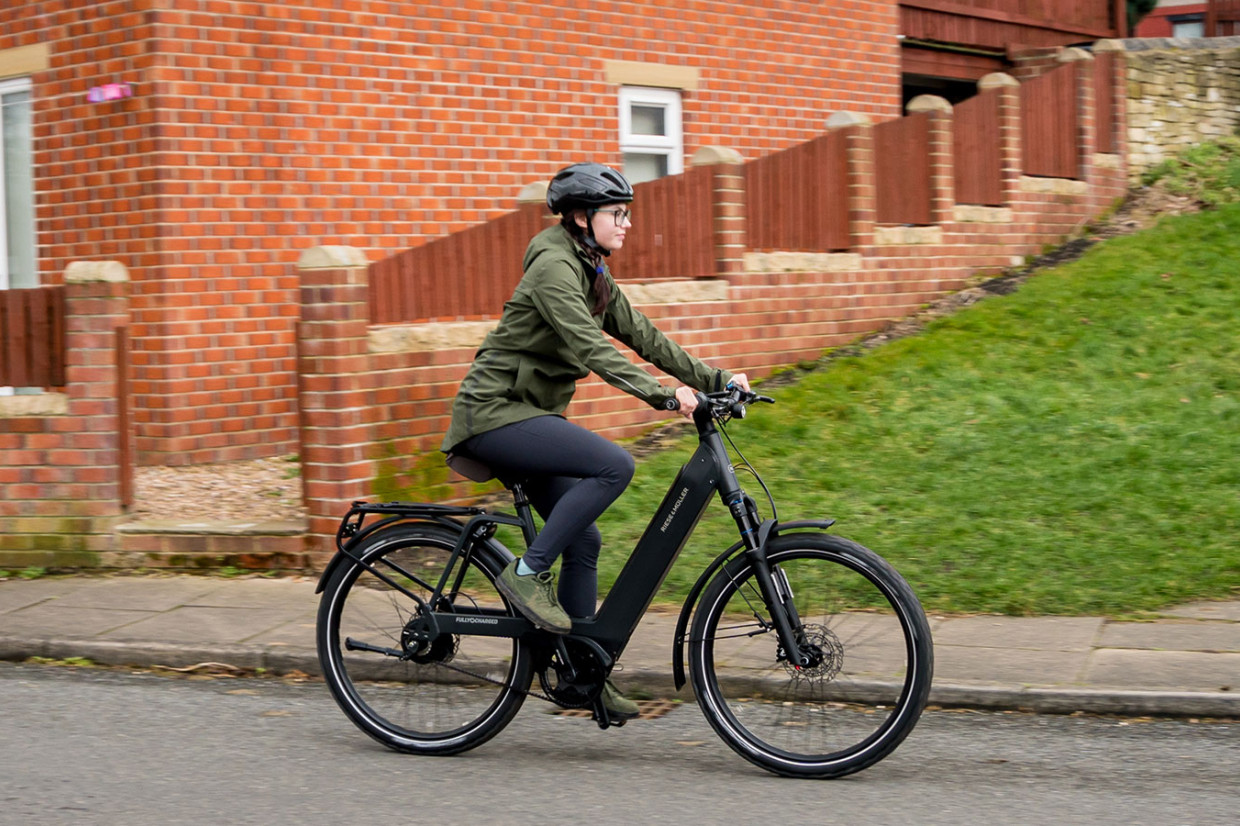 Move Electric rating: four-and-a-half stars out of five
What does it cost? 
£5,239 (available from Fully Charged)
What is it?
The Riese & Müller Nevo4 GT Vario is like a chameleon of an e-bike. Its low-slung frame suits casual riders, but the high-performance motor and off-road capabilities mean you can take it wherever you want to ride. Within reason, of course.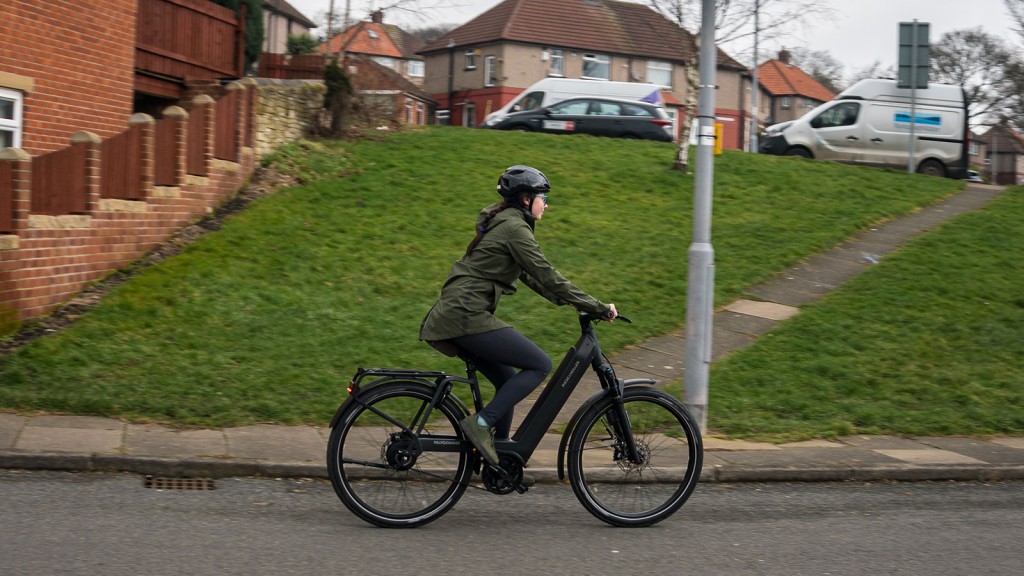 Equipped with the latest and greatest from Bosch, the motor, battery, and Smart System is all up to scratch and on par with the premium price tag associated with the reputable Riese & Müller brand name.
What is it like?  
There's a lot to like about this bike. From the carrying capabilities to the suspension forks and high-performance motor, it's a premium offering, but I'd expect nothing less from the German masters of electric bike manufacturing.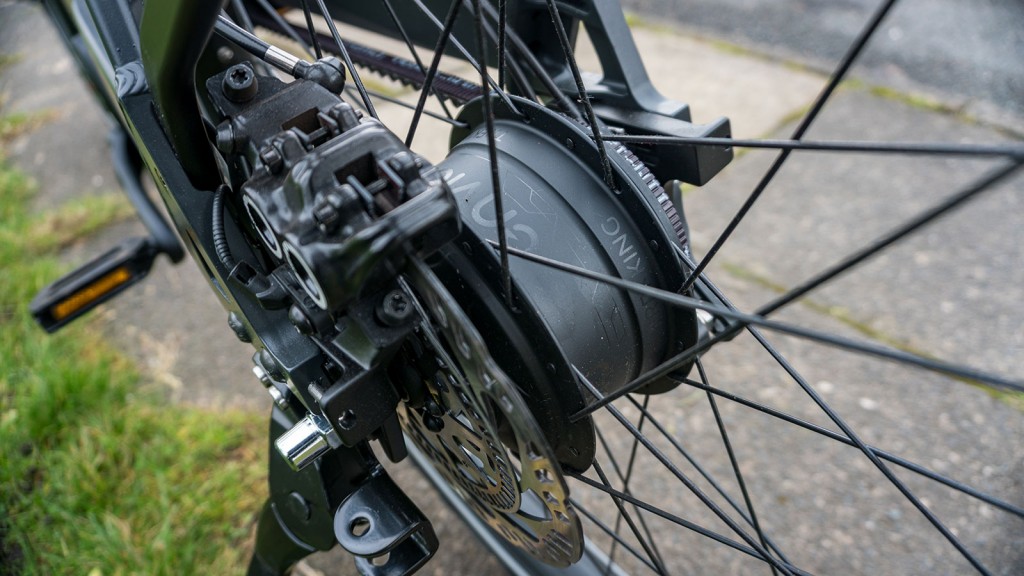 The Nevo4 is equipped with the Bosch Smart System, and, perhaps most interestingly, ABS. We'll have a full review of the Smart System and ABS soon, but for anyone who feels like the weight and force of an e-bike might hinder their braking confidence, then you'll enjoy the fork-mounted addition to your stopping power. 
The Smart System is utilised through the Kiox display and handlebar-mounted control buttons, which I found were well-placed. You don't need to move your hands off the levers to adjust any settings, and it's an intuitive display with practically all the stats you'll want from an e-bike. From range estimates to route navigation, Bosch has done an excellent job of rendering other handlebar-mounted GPS computers irrelevant on an e-bike.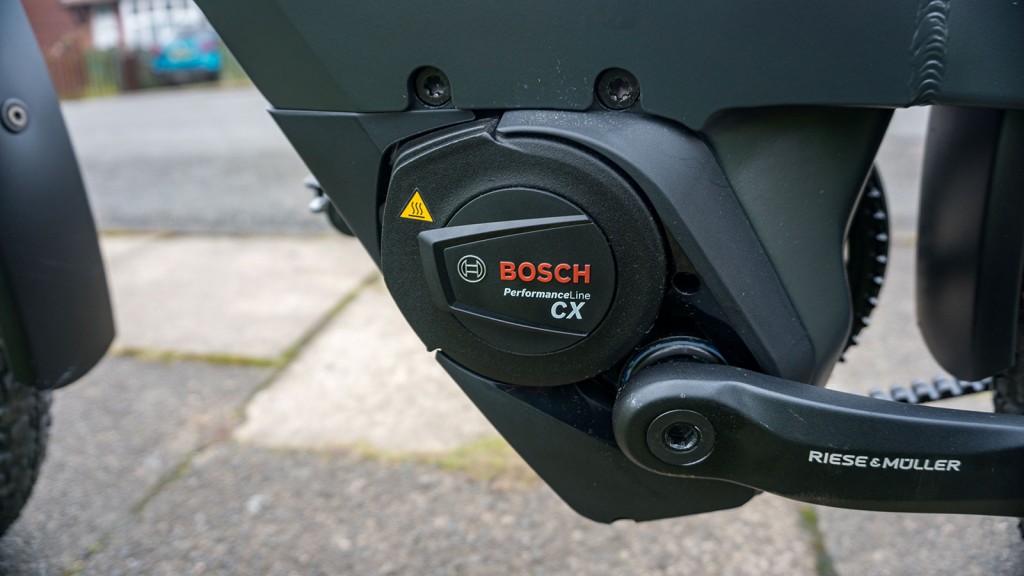 There are four assist settings for you to enjoy from the Bosch Performance Line CX motor: Eco, Auto, Sport and Turbo – but let's not forget walk assist, which, if you're pushing a bike of this heft (plus occasionally a trailer), most will enjoy a little bit of help doing so. I used Auto quite a lot as I found it adjusted very well to the terrain and power requirements. 
But what about the bike itself? It's sleek to look at, sure, but behind these suave aesthetics lies a machine capable of smoothing out almost any hill largely thanks to the Enviolo hub gears, and taking on some pretty rough bridleways courtesy of West Yorkshire. It can also tow a trailer. I used it mainly for leisure, but I also used it to attach a dog trailer to the back and take my long-suffering pup on adventures, and found the Nevo4 took the extra 25kg in its stride.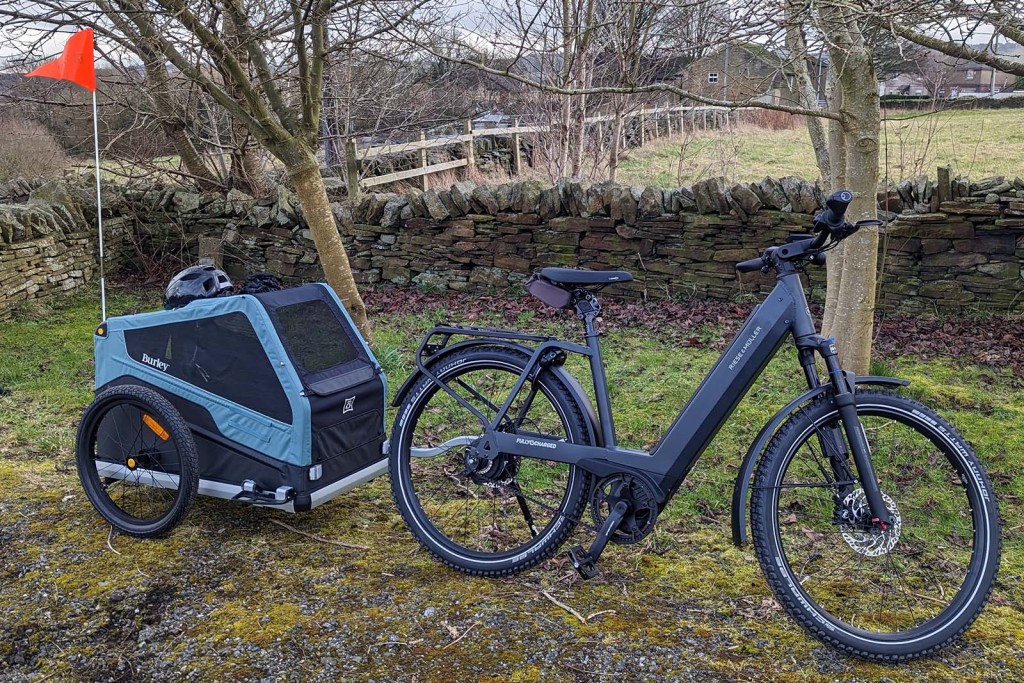 My test bike came with the upgraded option of a 750Wh battery, but the standard battery is a 625Wh PowerTube. Both are still great options with plenty of range. For context, a 13-mile ride with 1,350ft of elevation gain used about 25% of the battery in Auto mode, but in flatter areas and less emphasis on the motor, I could see the range exceeding 80+ miles.
The overall ride quality of the Nevo4 is excellent. I tested a size 51 frame, which felt on the tiny bit side of too big, (I'm 5'5" for reference) so a 47cm would have been bang on. It's not a light bike, with the size 51 frame in standard configuration weighing 29.1kg. I had to ask my long-suffering partner to help me take the bike in and out of our ridiculously narrow house, so I'd recommend having somewhere easy to store it, or, I could just lift some weights now and then.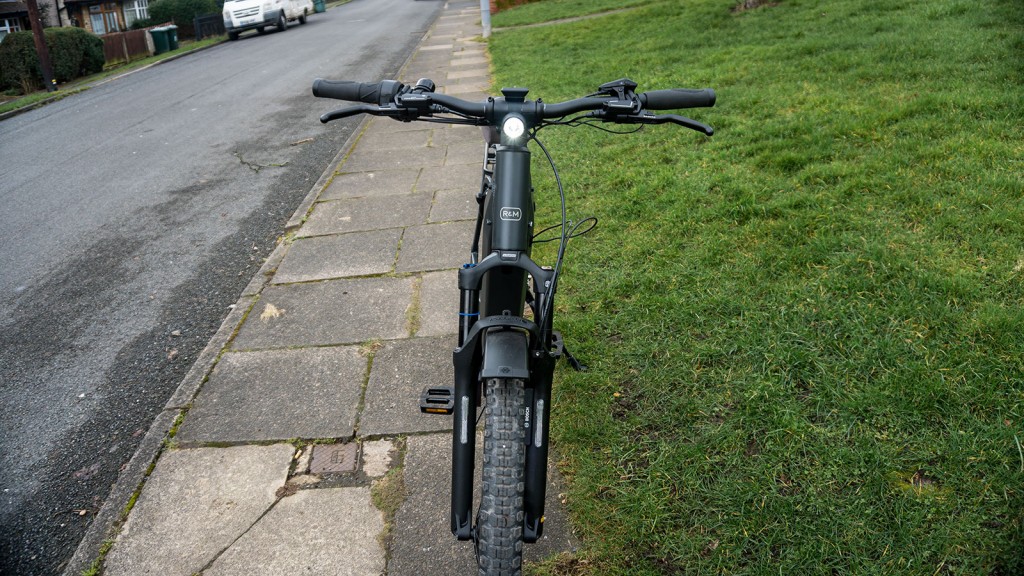 My only other quibble with the bike would be the charge port location. As long as the cap is on, it looks like it is pretty water-resistant, but it's still placed above the bottom bracket on the downtube making it feel a little bit exposed. 
I think the Nevo4 could be a great car replacement contender. If you don't need to ferry kids about constantly on the school run, it's got plenty to offer in terms of carrying capacity with the rear rack and front rack options. The battery life is pretty good, and the motor is high-performing. The Gates Belt Drive means the drivetrain is practically maintenance-free, and the Enviolo hub gears offer a massive range for really steep hills. Essentially, it makes every ride a bit easier and a bit more enjoyable, and that's what would make me choose it over the 'convenience' of getting in the car.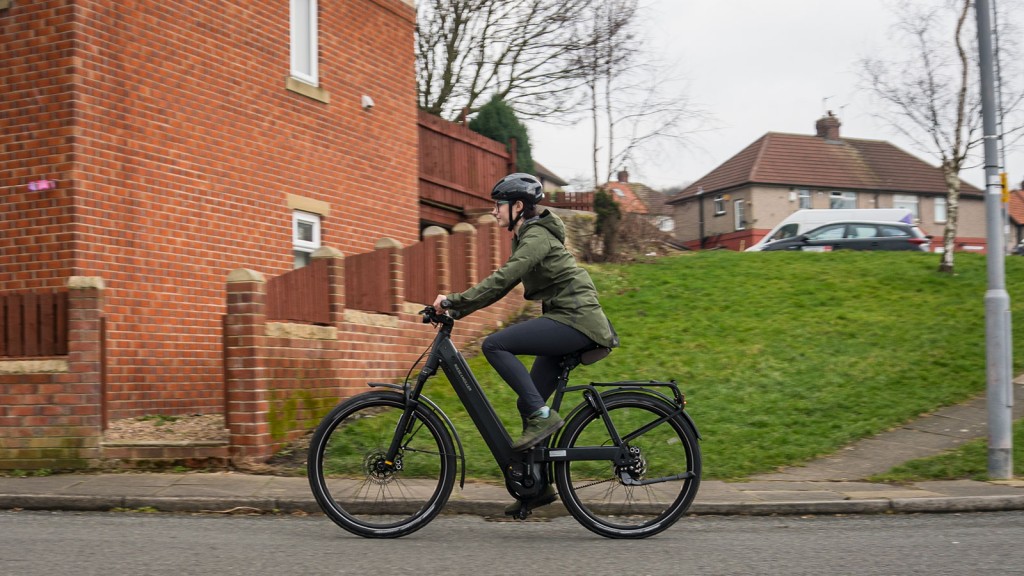 Where can I buy it?
From leading e-bike retailer Fully Charged, either online by clicking here or from any of their stores nationwide.
How does it arrive?
All I needed to do to get my Nevo ready for testing from Fully Charged was to attach the pedals and twist and tighten the handlebars. Be aware the headset bolts are Torx bits, not cap head bolts.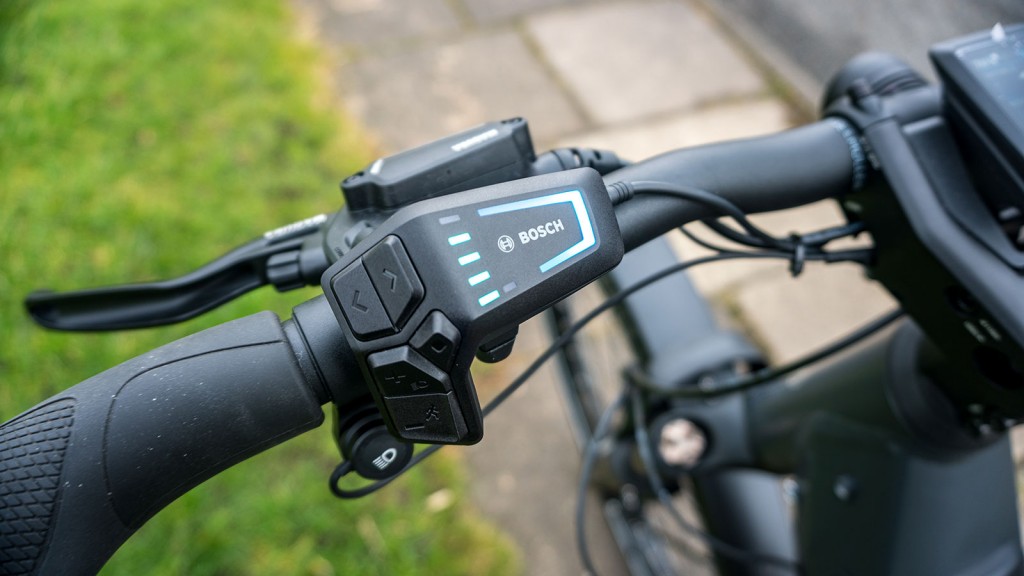 Verdict
An excellent multi-discipline machine with plenty of utility-focused components making it a genuine 'one-bike-for-all-things' contender. 
Riese & Müller Nevo4 GT Vario
Cost
£5,239
Frame size tested
51cm
Weight of bike
29.1kg
Groupset
Enviolo 380 hub gears
Gates Carbon Belt Drive
Magura disc brakes (with ABS)
Wheels/tyres
27.5" wheels
Schwalbe Johnny Watts 60-584 tyres
Suspension
Cane Creek New Thudbuster ST seatpost
SR Suntour Mobie 34 ABS 100mm
Motor
Bosch Performance Line CX (smart system)
Battery
Bosch PowerTube 750Wh
Mileage Range
80+ in optimum conditions
Assistance levels
Eco, Auto, Turbo
Charge time
4-5 hours
Included extras
Kickstand
Integrated lights (with rear brake light)
Bosch Kiox display
Mudguards
READ MORE
Subscribe to the Move Electric newsletter
e-CARS
Ten electric cars we're excited for in 2023
Getting an EV sideways: how easy is it to drift a Kia EV6 GT?
Q&A: Jaguar Racing's Sam Bird and Mitch Evans on Formula E's new era
e-BIKES
Ten electric bikes we're excited for in 2023
Can you get fit using an electric bike?
e-MOTORBIKES
Ten electric motorbikes we're excited for in 2023
Super Soco TC Max electric motorbike review
Cake and Polestar team up for new special edition Makka e-motorbike
e-SCOOTERS
Planned laws to legalise private e-scooters face delay
Five key takeaways from the rental e-scooter trials report
Which train firms have banned e-scooters from their services?
e-WORLD
Move Electric's best features of 2022: lap records, tuk-tuks… and sausage rolls
Volvo Trucks keeps on electric trucking with three new models