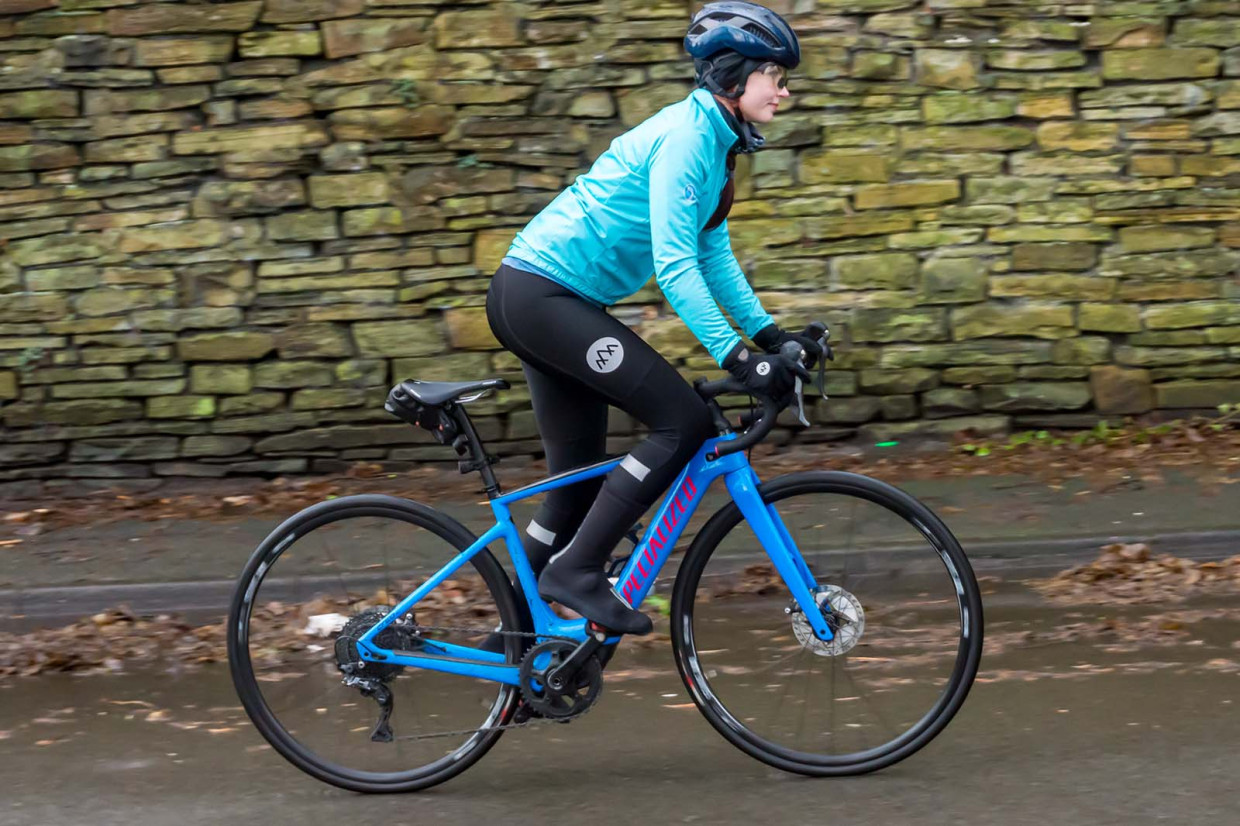 Move Electric rating: four-and-a-half stars out of five
What does it cost? 
MSRP of £5750
What is it?
The Specialized Creo SL Comp Carbon is an electric road bike that utilises Specialized's own SL 1.1 motor and battery system. It's equipped with a 1 X Shimano GRX drivetrain, hydraulic disc brakes, and a FACT 11r carbon frame making it lightweight and a joy to ride.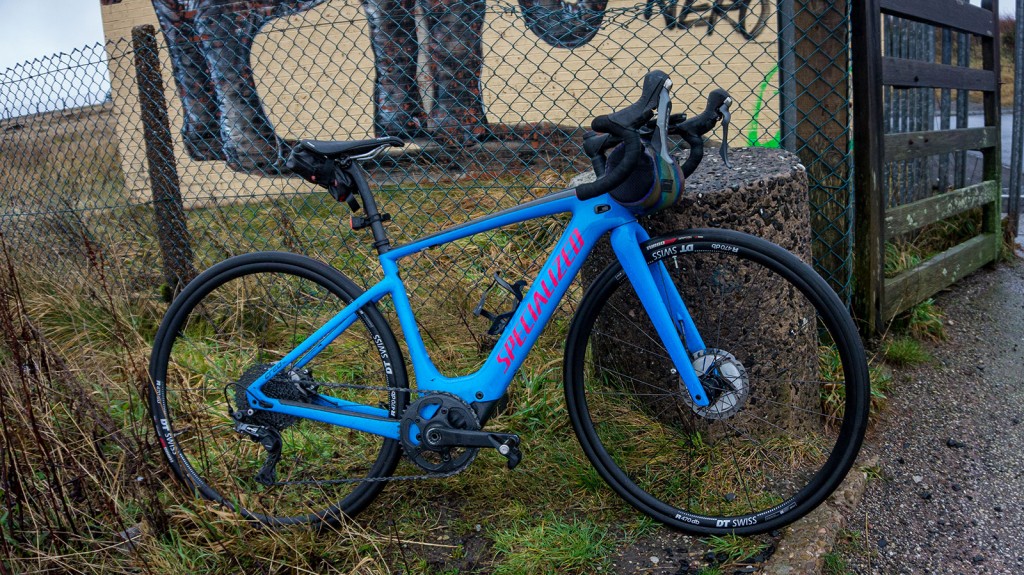 Sign-up to the Move Electric newsletter here
What is it like?  
In my eyes, electric road bikes should be like an extension of yourself. They're not there to completely take over the ride, and allow you to just sit back and soft pedal while the bike does all the work. Instead, I think, and this is perhaps personal to me, that electric road bikes should feel like you, but on a really really good day. 
Those days when the tailwind is seemingly in every direction you turn, where you feel strong on the climbs, not chewing your headset or grinding along at 40RPM. It can be quite tricky for e-road bikes to manage this. Road bikes by nature aim to be as light as they can, without compromising on performance. The same goes for their electric counterparts, which is why so many brands opt for things like the MAHLE Smartbike Systems hub driven motor and battery, as it only weighs 3.5kg.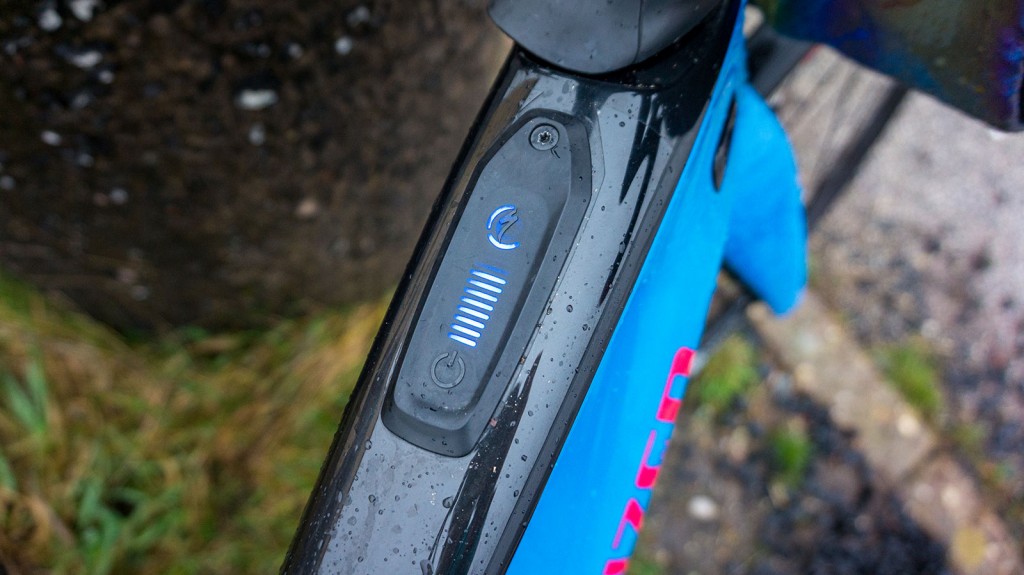 Specialized opted to develop their own system, with the motor situated in the bottom bracket (hence the bulge at the bottom of the frame), and it weighs just 1.95kg. For some, weight isn't a massive concern when it comes to e-bikes. But for the general road cyclist using an e-road bike, I'd imagine the assist isn't going to be utilised for flatter roads or even some short hills, so weight and lag from the motor are something to be addressed. 
I think Specialized has knocked this out of the park. The Specialized SL 1.1 motor is quite possibly the best I've tried on an electric road bike due to the natural feeling of the assist. It makes you feel like Marianne Vos (maybe on her bad days), like you can conquer any hill and not feel like you're about to keel over when you get to the top. Yet, it's not all-consuming like some other mid-drive motors can be.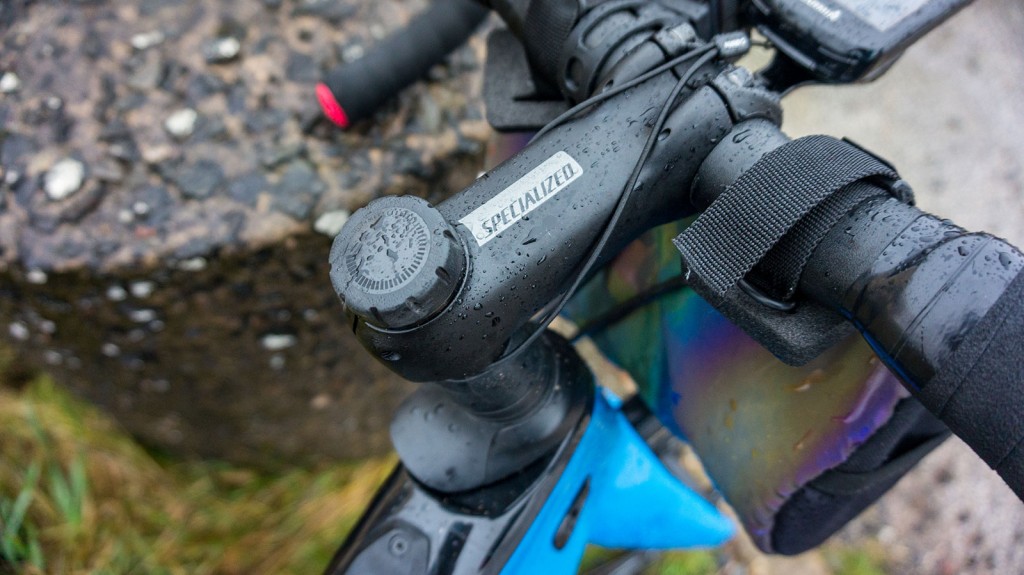 It doesn't take over the ride, and you don't feel like your legs are merely spinning for the sake of the notion. The only time I felt like this may begin to be the case was on the highest level of assist and a very shallow rise, where I'll be honest, I was tired, and wanted to make life as easy as I could for myself. But for 90% of the time, and if you're in the right assist level for your terrain, it'll feel indistinguishable to when you're feeling extremely good on the bike.
Ten electric bikes we're excited for in 2023
I had the fortunate experience of testing this bike in the winter, between Christmas and the new year. Every ride I did was cold (read: below 5 degrees), windy, and wet. The Creo didn't miss a beat, and made each ride enjoyable in its own way. 
The only thing I'd highlight about this motor system is the noise. It's not ninja-like, so people will hear you coming. So if making it as less obvious as possible that you're on an electric bike is important to you, I'd suggest either playing music or singing loudly when you ride past people or looking for something quieter. Personally, I think the extra power and ride-ability of this bike is worth the noise, but it won't be for everyone.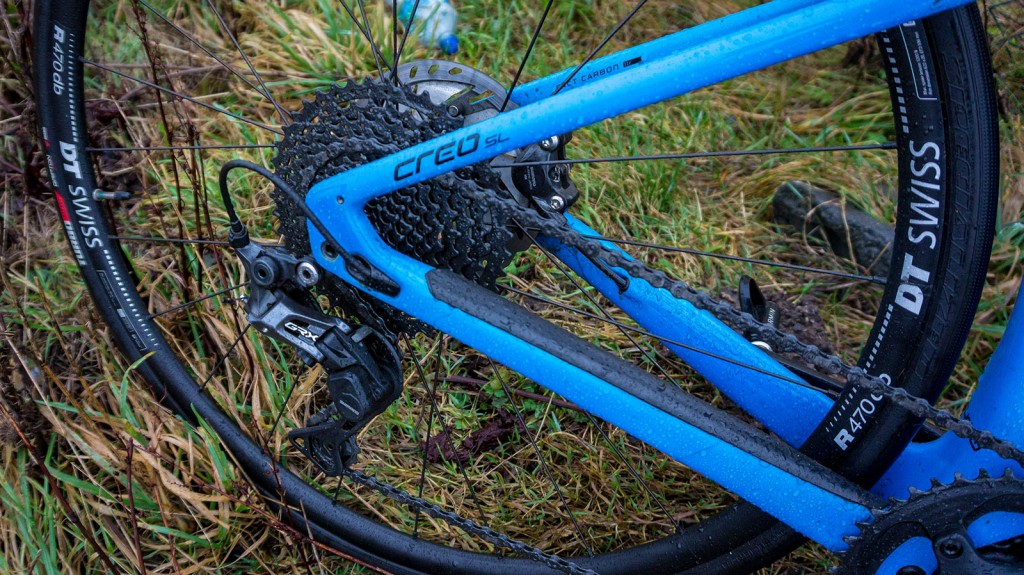 The assist levels (of which there are three), are chosen using the integrated button on the top tube. It's nice and sleek, and easy to use, simply cycle through the levels to the one you want. They're easily identifiable with a sectioned ring to determine which level you're in. This display also shows the battery level, which I found really helpful. If you want a handlebar device instead, you can buy one extra that will house all this information as well as speed, distance and other metrics. 
In terms of battery range, the Creo comes with an integrated 320Wh battery. I rode 40 miles and over 3,000 metres of elevation before mine dropped down to one, red bar. If I was a bit less liberal on the assist, I think it could have easily lasted to 60 miles and beyond. If this isn't enough, you can buy a battery extender.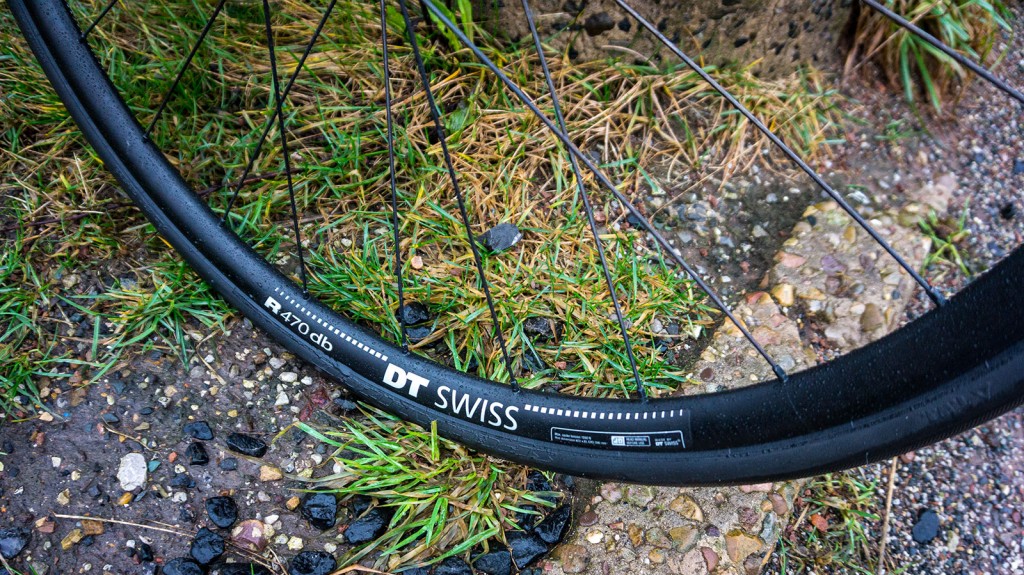 One thing that struck me most about the Creo is the ride quality. I've not ridden a Specialized road bike before, so can't compare directly to its unassisted counterparts, but the Creo is an absolute pleasure to ride. It never felt cumbersome, or difficult to climb with. The sizing could have done with some minor adjustments to fit me perfectly (smaller handlebars and positioning), but as a stock bike, it was reactive, agile, and felt like a racey bike. 
This is in part down to the Future Shock 2.0 technology, which provides a small reduction in road buzz in the headset. I wasn't sure if it would make much of a difference, but riding the same roads as on my unassisted road bike, I can say with some certainty that it does. The potholes may not disappear, but the vibrations from the patchwork quilt of West Yorkshire roads certainly does.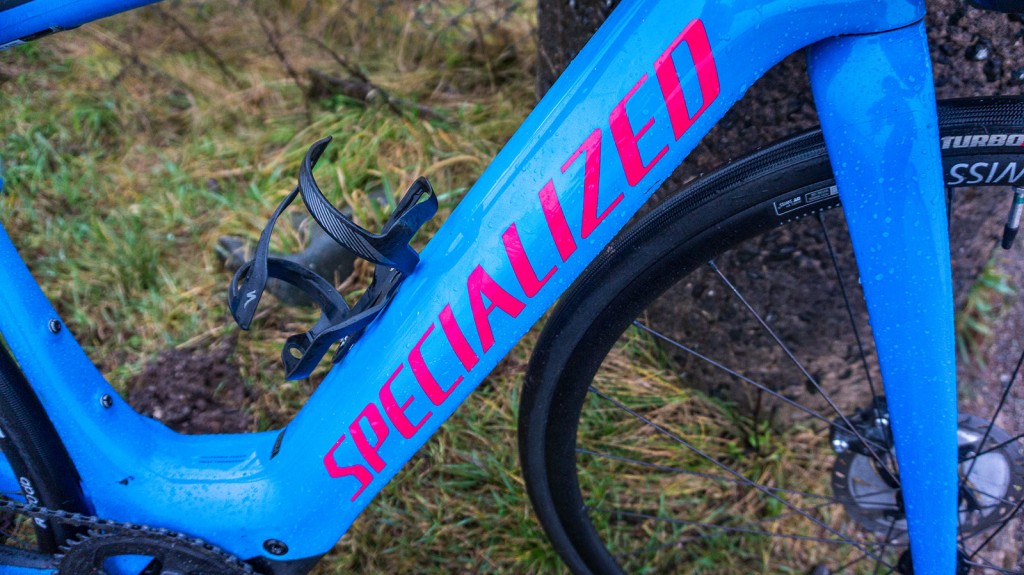 Overall, the Creo SL Comp Carbon is an excellent electric road bike. In my eyes, it encapsulates what an electric road bike should be about – being the best version of yourself, rather than rising to 15.5mph and sticking at it with a tap of the pedal. It's got character, and it looks rather good, too. 
Where can I buy it?
Your local Specialized Concept Store. I picked my test bike up from the Harrogate branch. 
How does it arrive?
Mine arrived fully built. 
Verdict
The Creo SL Comp Carbon is an exceptional e-road bike. From the intuitive and smooth SL 1.1 motor, to the agile and comfortable ride, it's at the pinnacle of e-road bike technology.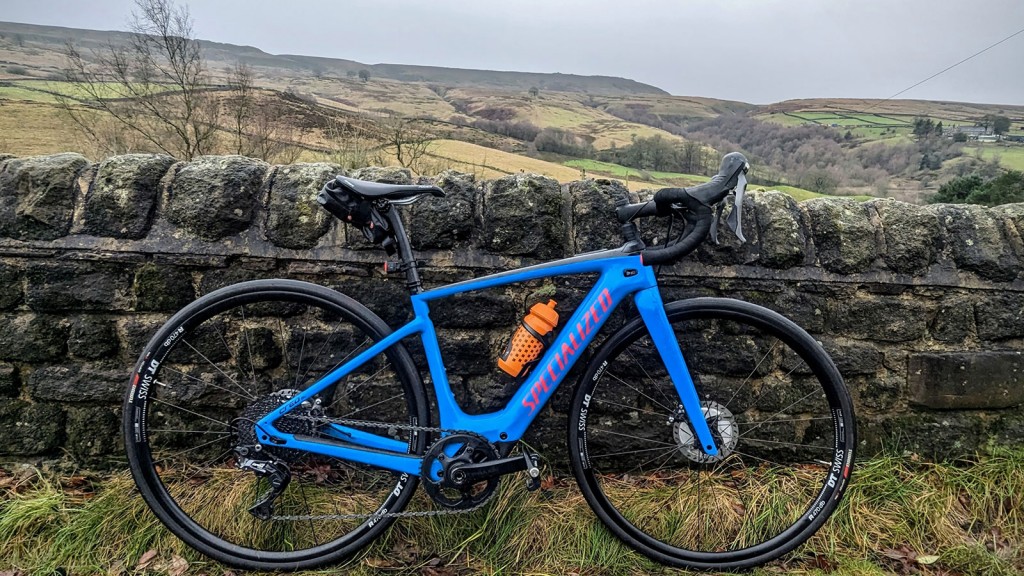 Specialized Creo SL Comp Carbon
Cost
£5750
Frame size tested
Small
Weight of bike
N/A
Groupset
Praxis 46T chainring
Shimano mix drivetrain/brakes
Wheels/tyres
DT R470 Boost 700c wheels
Specialized Turbo Pro 28mm tyres
Motor
Specialized SL 1.1, custom lightweight motor
Battery
Specialized SL1-320, fully integrated, 320Wh 
Mileage range
I got 40 very hilly miles from one charge in cold, windy and wet conditions 
Assistance levels
Three
Charge time
A few hours
Included extras
Integrated top tube display 
READ MORE
Subscribe to the Move Electric newsletter
e-CARS
Ten electric cars we're excited for in 2023
Getting an EV sideways: how easy is it to drift a Kia EV6 GT?
Q&A: Jaguar Racing's Sam Bird and Mitch Evans on Formula E's new era
e-BIKES
Ten electric bikes we're excited for in 2023
Can you get fit using an electric bike?
e-MOTORBIKES
Ten electric motorbikes we're excited for in 2023
Super Soco TC Max electric motorbike review
Cake and Polestar team up for new special edition Makka e-motorbike
e-SCOOTERS
Planned laws to legalise private e-scooters face delay
Five key takeaways from the rental e-scooter trials report
Which train firms have banned e-scooters from their services?
e-WORLD
Move Electric's best features of 2022: lap records, tuk-tuks… and sausage rolls
Volvo Trucks keeps on electric trucking with three new models