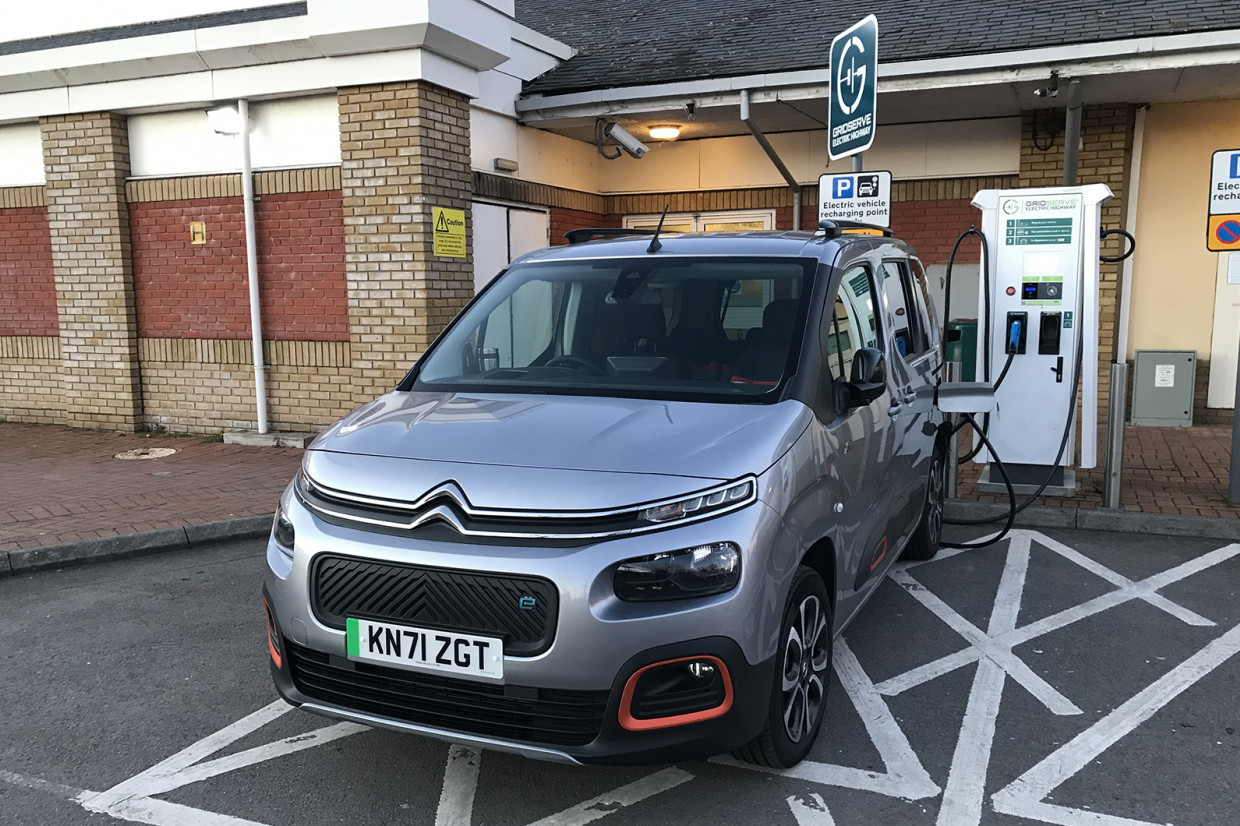 The Citroën ë-Berlingo isn't exactly one of the most glamorous electric cars you'll find on the streets of Britain, but it is definitely one of the most practical.
As a van-based MPV, the ë-Berlingo offers vast amounts of interior space that make it suitable for carrying large families or huge amounts of stuff. But does its relatively small 50kWh battery – giving a real-world range of less than 150 miles – undo all those benefits?
We'll explore here, but don't forget to read our full review of the Citroën ë-Berlingo.
We're trying one for several months to find out…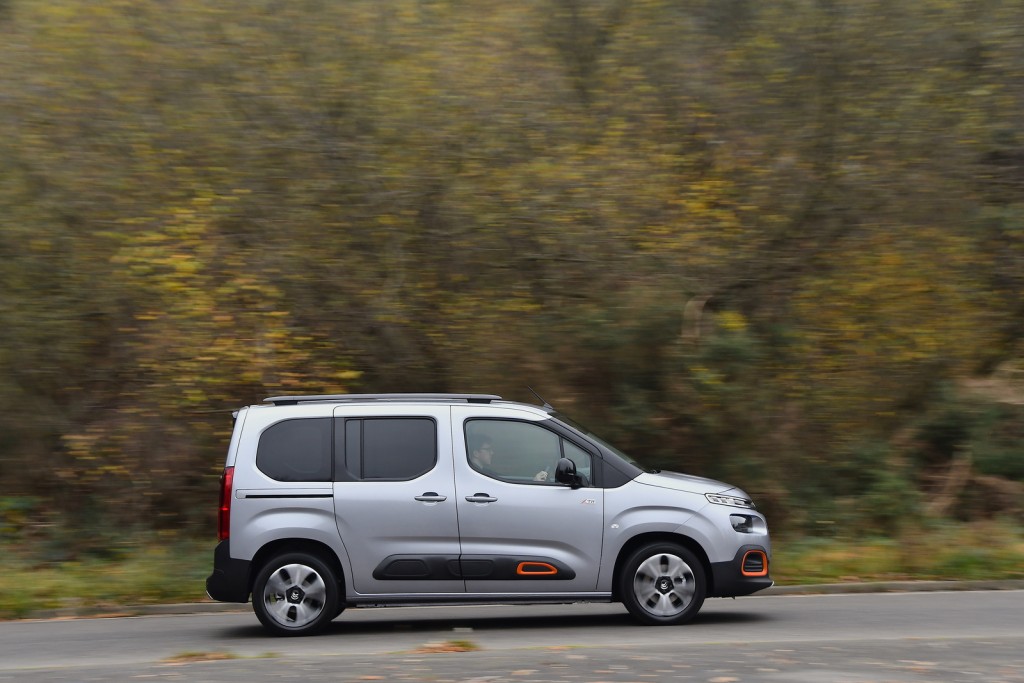 About Move Electric's 'living with' tests
Switching to an electric vehicle of any description involves more than just a change of power source: it requires a change of mindset. No two EVs are the same, and it's only when you use one for an extended period that you really learn how to make the most of it.
To help showcase that, Move Electric will try a range of electric vehicles for extended periods, highlighting the benefits and drawbacks that might not become apparent on a short test. 
Rather than a weekly update of our trips to the shops or commutes to work, each report will focus on a different area of EV ownership, such as how easy it is to adjust to, how far it will really take you – and how much it will impress other when you're at a chargepoint.
Report three: how efficient is it?
The e-Berlingo draws power from a 50kWh battery, and has an official range of 182 miles – and in the real-world it's closer to 130 or so, depending on how you drive. As we noted in our full review, that's likely to disappoint many, especially given the rapidly growing range of some EVs – but obviously how much of an issue that is depends on what you want to do with it.
It's worth remembering that the MPV version of the e-Berlingo is effectively a happy byproduct of the commercial electric van variant, which is largely being pitched for relatively low mile urban usage. We're talking something like a delivery van, where it leaves a depot in the morning and makes multiple stops for deliveries in a relatively small area, before heading back to base to top up overnight. 
For that, a range of 130 miles is ample, so there's absolutely no reason to add cost (and reduce load space) by fitting anything more than that 50kWh battery. And for the most part, that's absolutely ample power for day-to-day use – particularly because the e-Berlingo is perhaps surprisingly efficient. 
On days when I've been limited to quick jaunts around town or round trips of 20 or 30 miles, battery size really doesn't matter. In fact if you're careful, it's possible to easily exceed the estimated range figure that the dashboard displays – particularly if you constantly use Eco mode and turn on the brake region function.
Longer journeys and motorways are a different story, of course – and that can be a challenge. I regularly head from my house near Move Electric Towers on the outskirts of London to visit family down in Somerset, a trip of around 125 miles, the vast bulk of them on the M4 and M5. 
Given the e-Berlingo is designed for luggage capacity and not aerodynamics, you won't be surprised to learn that the efficiency drops considering when you hit a motorway, no matter how careful you are with the throttle.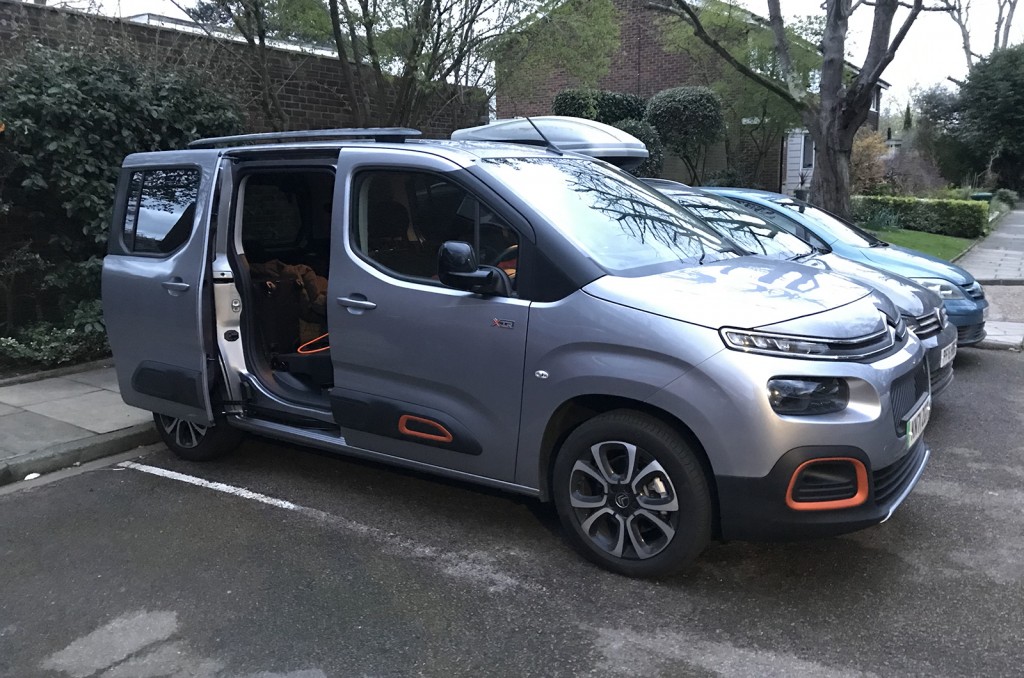 Doing that 125-mile journey on a single charge is night-on impossible in cold weather, and while it's entirely feasible in warmer weather, you'll only do so if you're prepared to slow down a bit and take your time. 
Of course, this isn't a tale of range anxiety: on the occasions I've begin to think I won't make it, the 50kWh charging speed means it's easy to add a useful whack of power. 
Interestingly, while a substantial chunk of my e-Berlingo mileage has been traversing the M4, it's actually a surprisingly efficient machine – perhaps more so than you'd think. Over several thousand miles of running, the digital dash indicated I've averaged 3.8miles per kWh of energy.
Granted, that's not exactly going to rival the Mercedes-Benz EQXX for efficiency, but it's perhaps surprisingly good given the e-Berlingo's inherently inefficient shape. That average has been steadily ticking up in recent weeks, helped both by warmer weather and me adjusting to driving the e-Berlingo efficiently.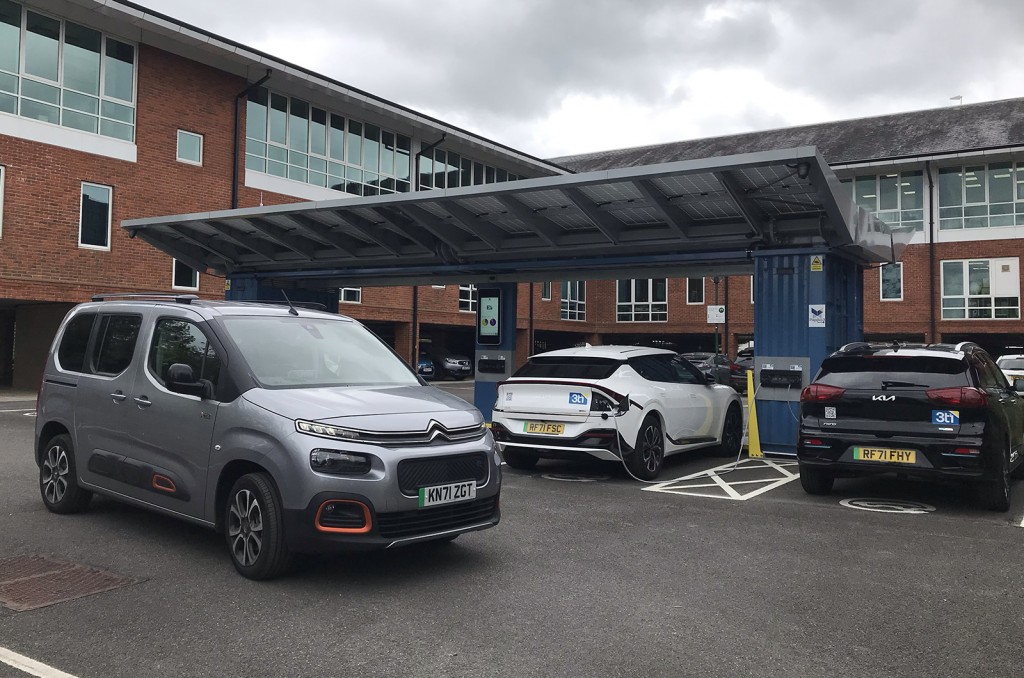 Report two: how practical is it?
You won't find many electric passenger cars that offer more interior space than the Citroën ë-Berlingo. Okay, technically you'll find three: the Citroën's Peugeot, Toyota and Vauxhall badge-engineered sibling models. But you know what we mean. 
Seriously, the interior of our ë-Berlingo XL is vast. It's so vast it might just have its own postcode. But it's not just the massive amount of space (1050 litres, rising to 4000 litres with the seats folded) that's impressive: it's how usable it is. To demonstrate that, we filled the ë-Berlingo up with petrol. Well, a petrol lawnmower, at least.
My mum's machine needed to go in for some work, and rather than wait until the repair man could collect it, I pressed the Citroën into action. With the seats quick to fold down and the rear parcel shelf easy to remove, it took mere seconds to prepare the ë-Berlingo for some lawnmower-lugging action. And the high-opening boot and lack of boot lip meant that the grass-grazer was incredibly easy to lift into place.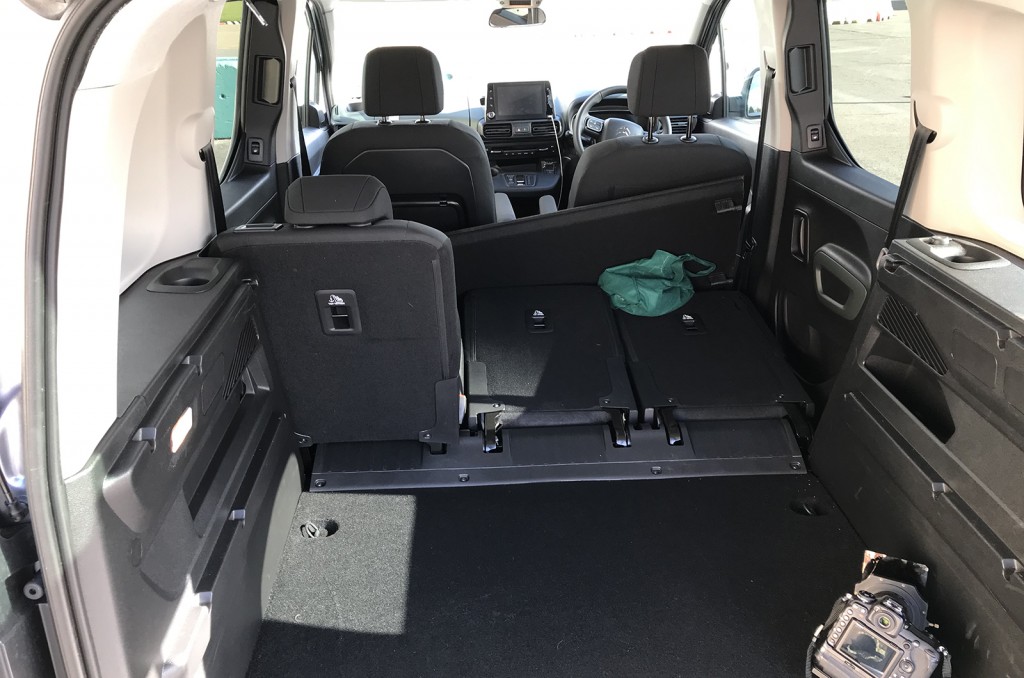 On delivering the mower, the owner of the local DIY shop was definitely impressed and intrigued with the ë-Bërlingo and how favourably it compared to his similarly sized commercial van. Given he largely transports building materials and machines round a small town, I sensed an electric van could work for him quite nicely. 
Now, the times when you need to transport a lawnmower in a car – electric or otherwise – are likely rare, but it was a great illustration of just how ridiculously practical an ë-Berlingo it. It's got loads of space in, and is easily packed with people or belongings. It's the sort of family runaround that is so impossibly practical it's hard to begrudge the slight lack of style.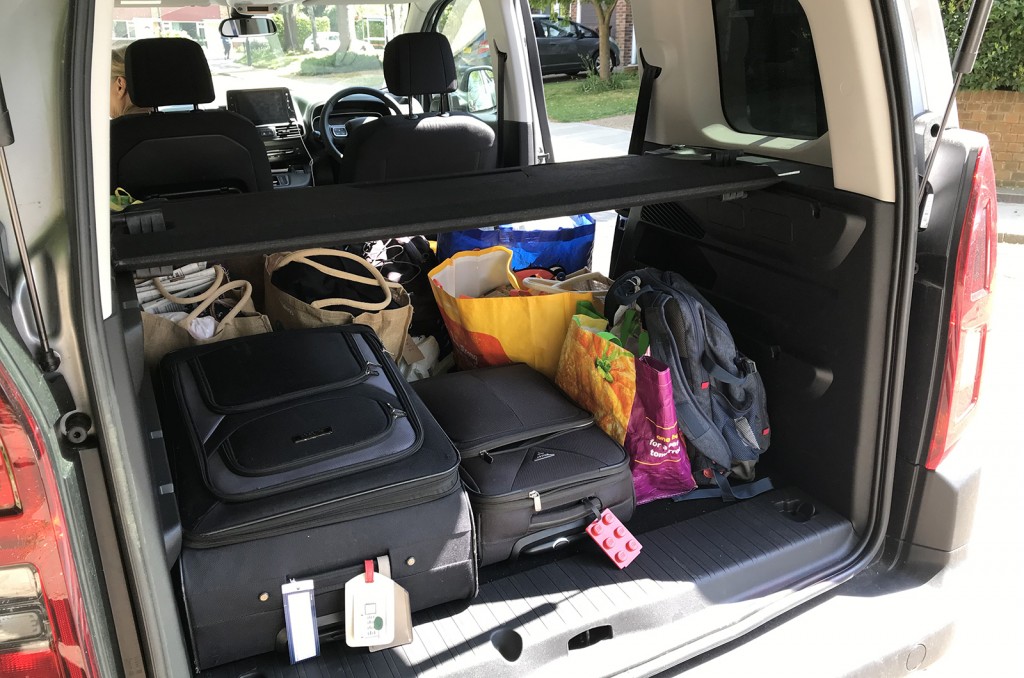 On other occasions I've stacked the rear with baggage for a family holiday, a GoCycle G4 e-bike (more of which in a Move Electric 'living with' test soon…) and a host other accoutrements, and still find myself with room to spare.
That won't be news to anyone who has owned or driven a combustion engined Berlingo, but the electric transition works very well, with the effortless, smooth electric torque meaning you'll rarely feel the impact of a boatful of luggage from behind the wheel.
The ë-Berlingo scores well for practicality in other ways, too. The sliding side doors give easy access to the rear, and the many storage units up front are incredibly useful. 
The charging port is on the passenger side rear pillar, exactly where the fuel filler would be in the combustion engined Berlingo. It's easy to access and well-placed for most charging units, so long as you don't mind reversing into spaces.
That does lead to two slight annoyance that impinge on the practicality a bit. With a charging cable plugged in, you can't fully slide back one of the rear doors - and if you're parked directly in front of a charger (or any other firm object) you might find the huge lifting arc of the rear boot quite problematic.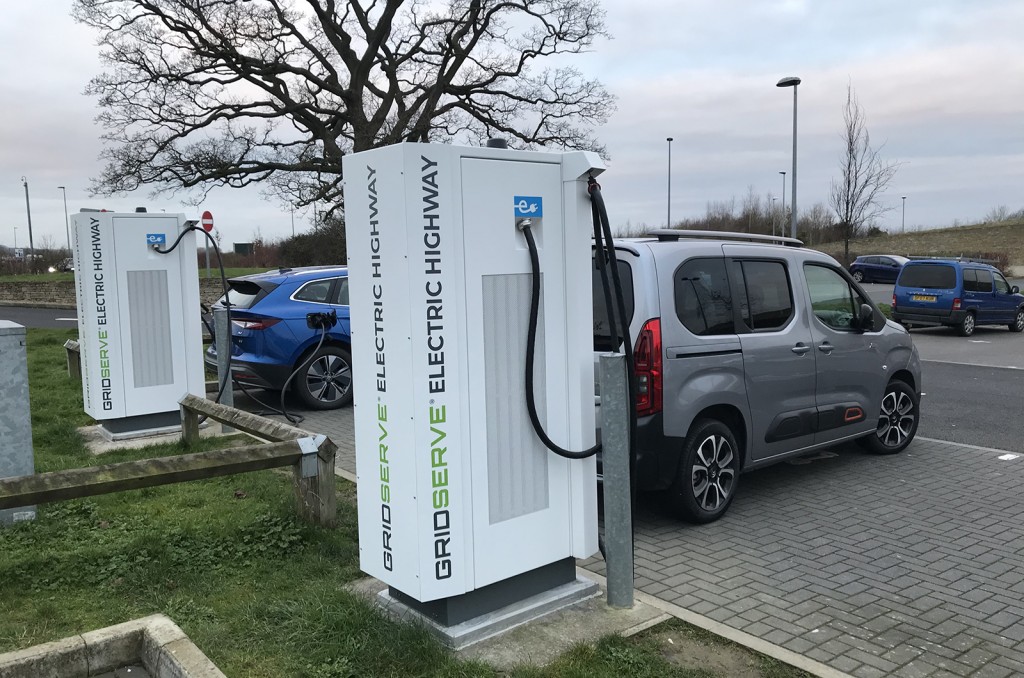 How troublesome that is depends on how often you might be loading or unloading the ë-Berlingo when it's charging. Although, as we touched on in our full review, that might be relatively often, thanks to the ë-Berlingo's 50kWh battery. That definitely impacts on practicality – but we'll cover that more fully in our next update.
Report one: how easy is it to adjust to?
Some electric vehicles feel like the future. The Citroën ë-Berlingo feels like a van. 
That's not really intended as a criticism: if you've got any experience of driving vans or van-based MPVs – such as the old combustion-engined Berlingo – you'll be right at home. This is as straight a conversion as they come, with the only really notable difference a handful of exterior styling tweaks and the gearstick being replaced with a stubby electric drive controller.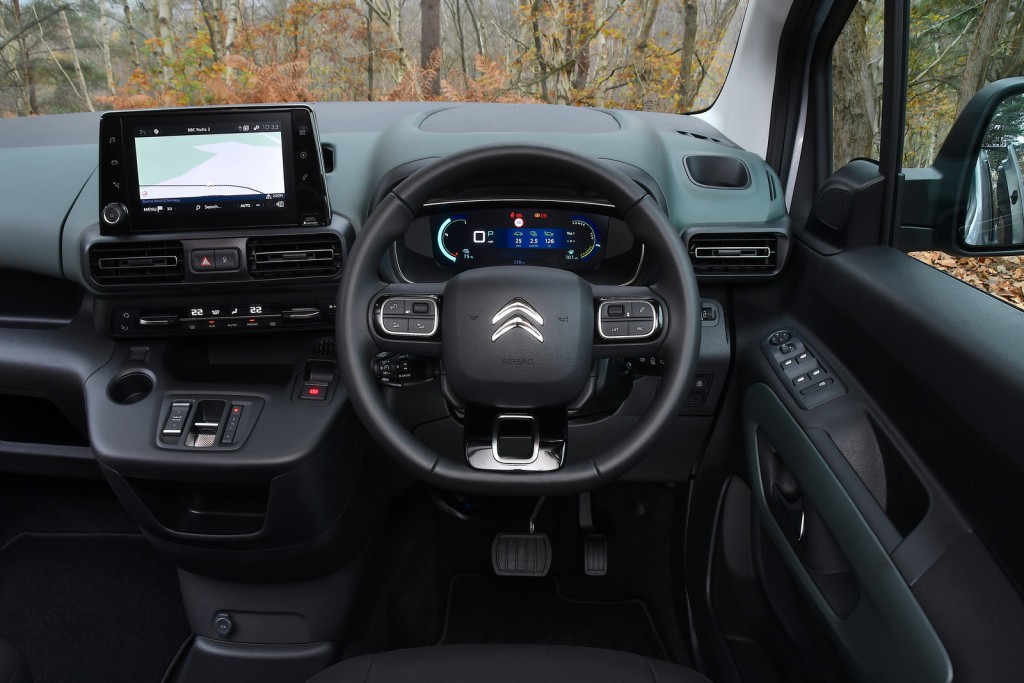 Regardless of your knowledge of electric power, if you're not used to driving a van-based MPV, switching to the ë-Berlingo will be a bit of a surprise. The higher driving position, tight turning circle, sliding rear doors and heavy boot lid will be new to many drivers, but there's much to recommend once you get used to them.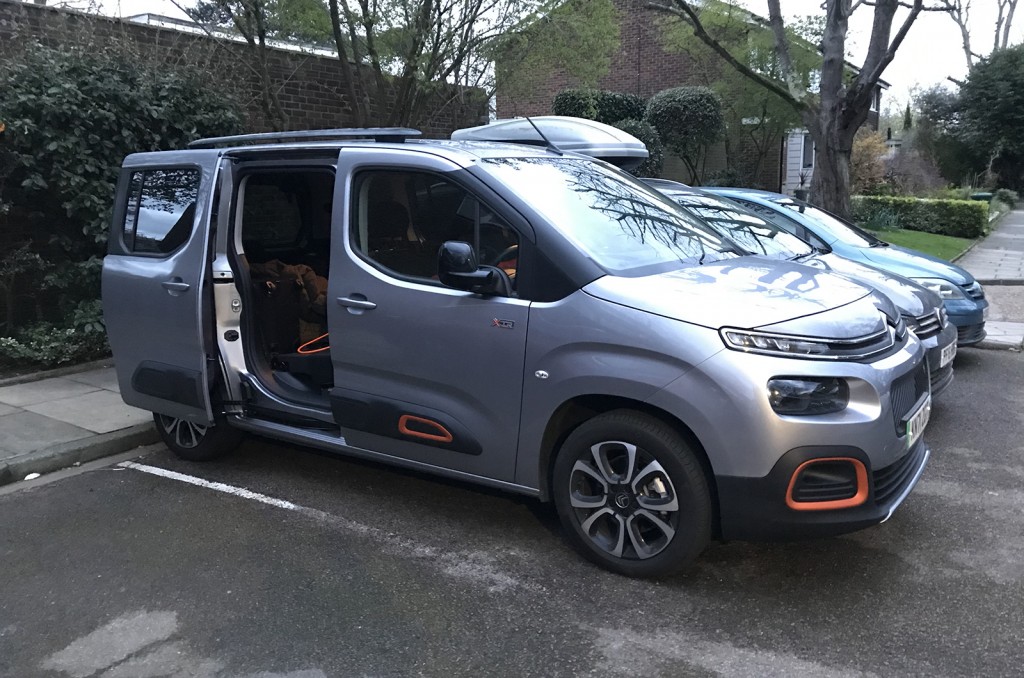 One adjustment people often have switching to an EV is working out if it's ready to drive or not, given the lack of a combustion engine to fire up. That's not an issue here, since before you can set off you actually have to turn a key in what we'll call the ignition, even though there's obviously nothing to ignite. 
The rest is simple, too: there simply select Drive or Reverse as you would on any automatic, and you're away. There is a B button that you can press which adds brake regeneration, but even that is set up to be ideal for newcomers to EVs. There's only one setting, it's applied automatically and it's not so fierce that you'll struggle to adapt.
The three Drive Modes, selected from a switch next to the drive selector are similarly simple. The only one that will be different to EV newcomers is the Eco mode, which limits the acceleration and basically turns off the heating to maximise the battery life.
Driving the ë-Berlingo requires similarly little adjustment. If you're not used to vans, adjusting to the machine's upright driver seat and tall, boxy dimensions will be harder than actually driving the thing. The digital driver display on our test car can display a wealth of information, and experienced EV drivers will doubtless gravitate to the screen showing your miles per kilowatt hour output and remaining battery and range.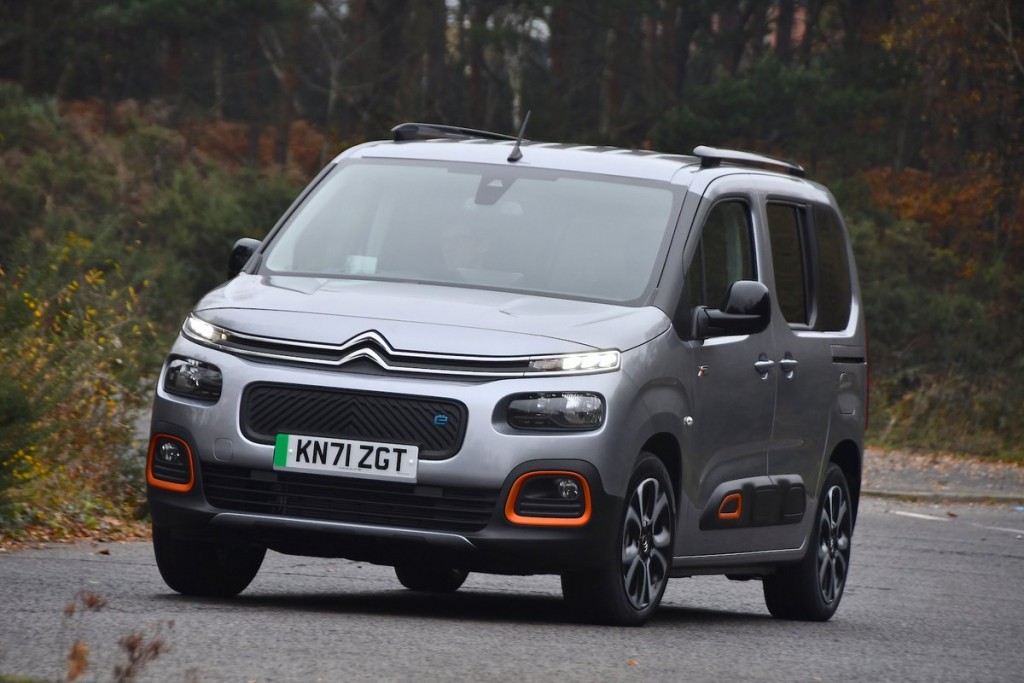 But you can also minimise those dials down if you want. Usefully, the curved bar on the throttle display is split into three zones – power, eco and regen – and subtly help guide you to exercise restraint on the accelerator pedal in order to maximise your range.
The charigng port for the ë-Berlingo is located on the rear pillar on the driver's side, directly replacing the fuel cap in an ICE Berlingo. Again, it's a useful straight swap that makes the electric van feel as close to its combustion-engined version as possible.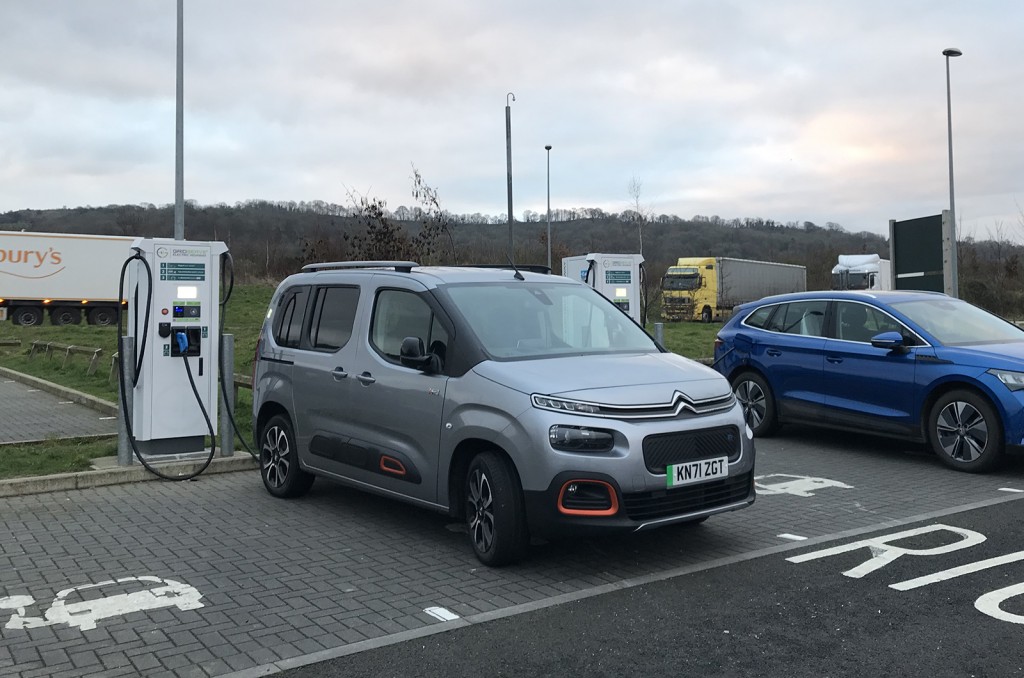 If you're an EV newcomer, the ë-Berlingo is about as non-threatening as they come, then. For more experienced EV drivers there are useful features such as brake regeneration and useful power usage displays. 
Next up: we evaluate how practical the ë-Berlingo is...
READ MORE
Subscribe to the Move Electric newsletter
e-CARS
New Volkswagen ID Buzz: everything you need to know
How efficient are electric cars?
e-BIKES
Ducati expands e-bike range with first racing machine
e-MOTORBIKES
New Yamaha Neo is Europe-bound '50cc equivalent' electric moped
Electric Motion Epure Race e-motorbike review
e-SCOOTERS
Eskuta KS-450 e-scooter review
Taito unveils innovative new three-wheeled electric scooter
e-WORLD
Electric surfboard firm Awake aims to make waves with first e-foil
Volta Zero electric truck can 'dramatically improve' inner-city road safety