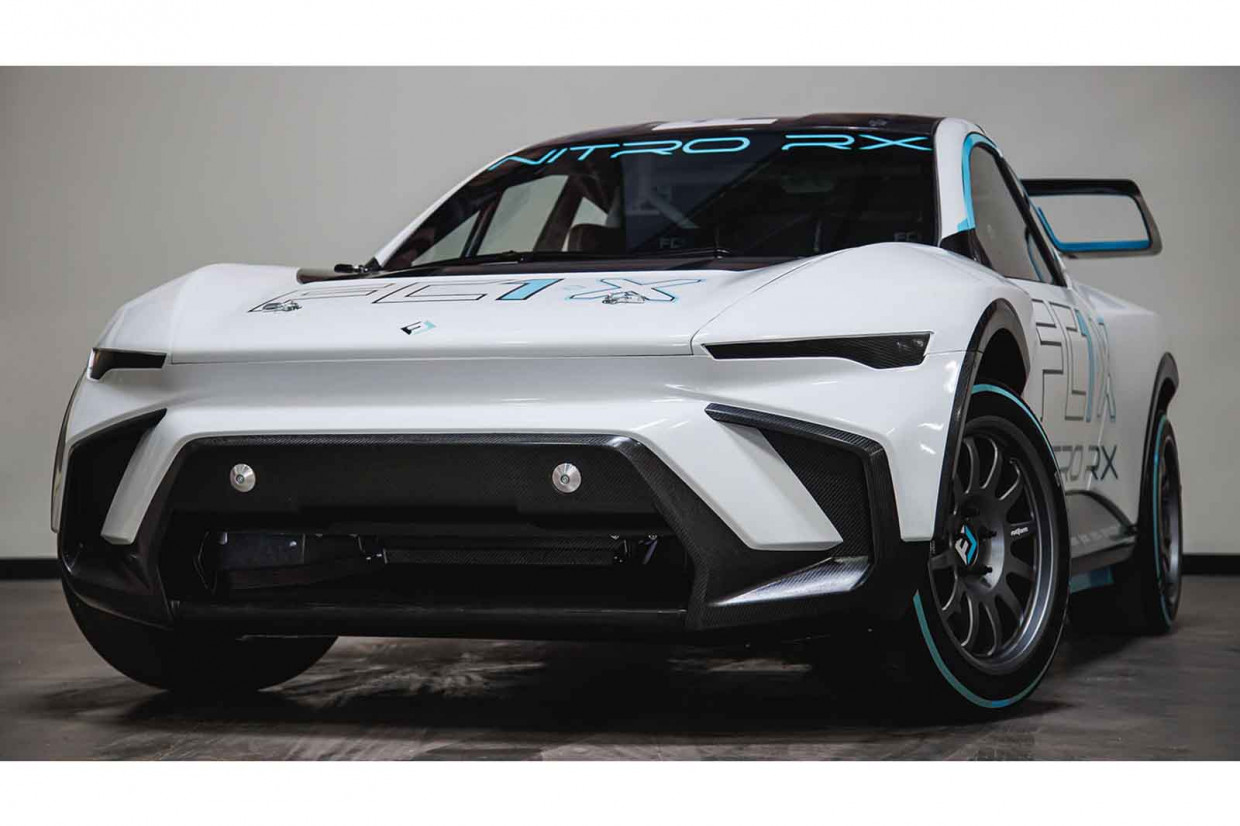 So you think a Formula 1 car is fast? Then you've never reckoned on the power of this new, electric-powered FC1-X rallycross racer which will make its race debut this season.
Peak power is 787kW (1055bhp), torque 811lb ft, and coupled with the FC1-X's four motor four-wheel drive system and relatively light weight of 1245kg that's enough to launch it from 0-60mph in 1.4sec - more than half a second quicker than a Formula 1 car.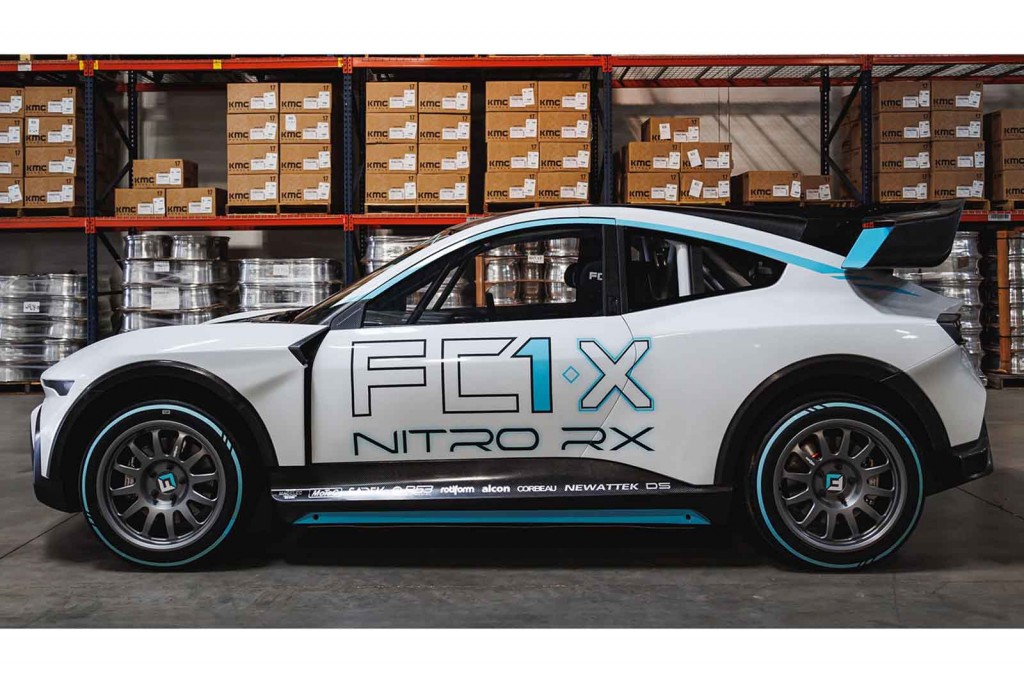 Of course, the F1 car would go faster thereafter, and with its wings be much quicker in the corners… but, then again, we're not sure how it would cope when the race track turned from asphalt to dirt, ice or snow, or encountered on one the many jumps or banked turns that feature on the calendar. Maybe we need to arrange a race to find out…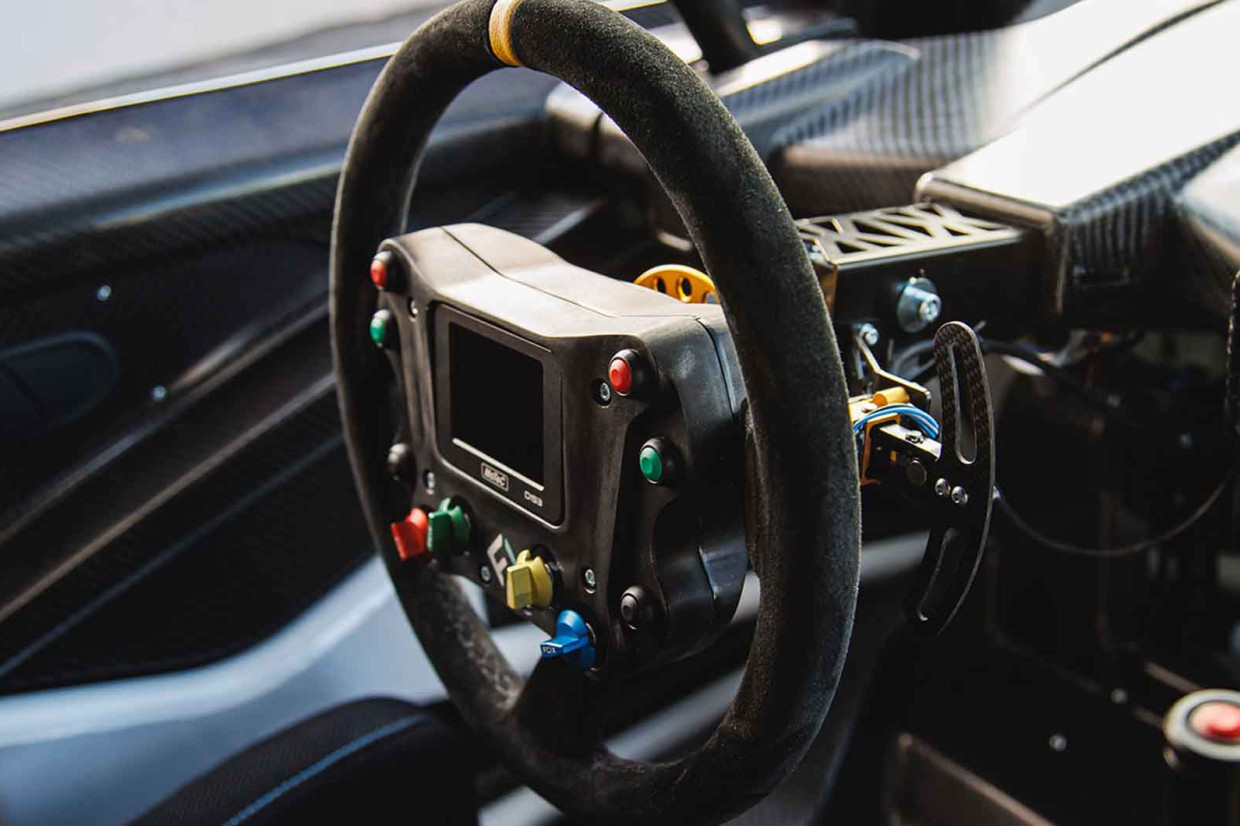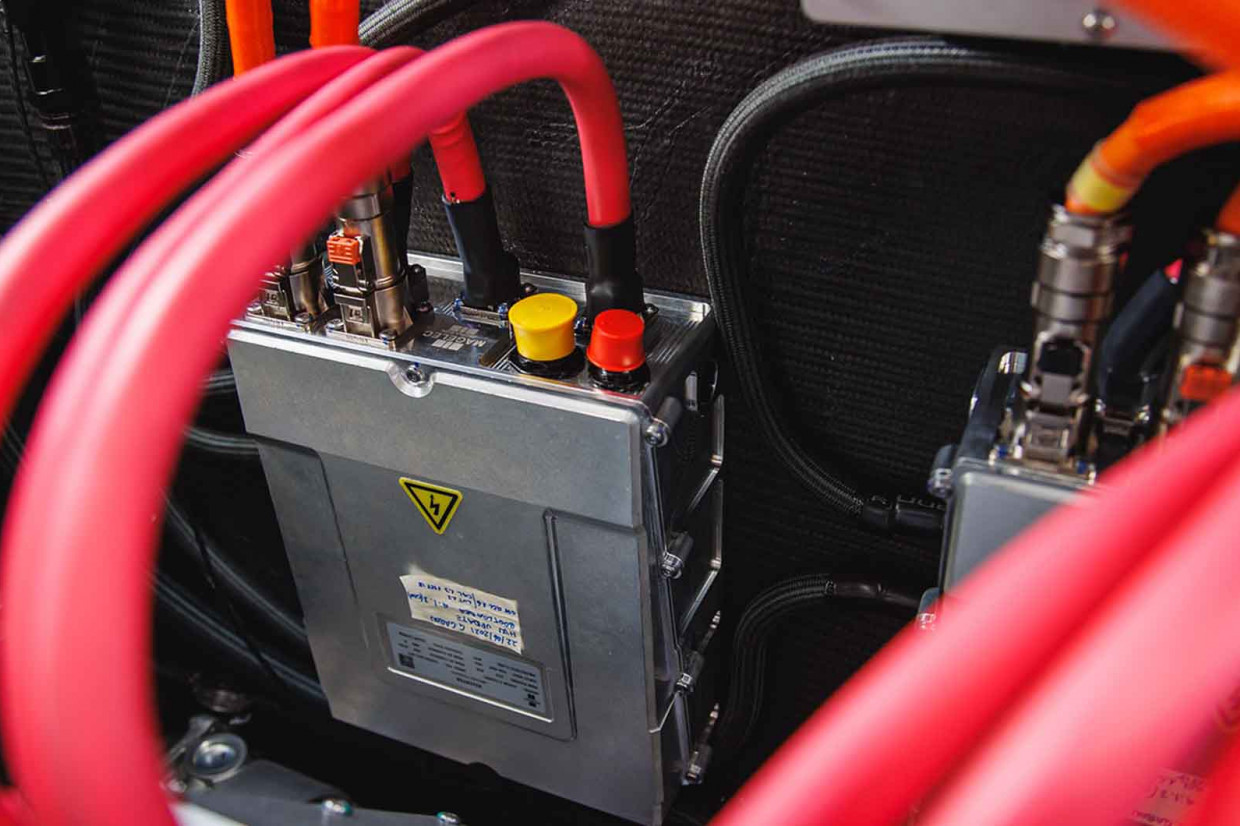 A field of FC1-Xs will compete in this year's Nitro RX series, which kicks-off June 18-19, at Lydden Hill in England and goes on to host events in Sweden, Finland, Saudi Arabia, Canada and across four more venues in the USA.
The FC1-X has already been tested by rallycross star Andrea Bakkerud, who said: "It blew my mind straight out the box, not only from a performance point of view but also with its toughness given the amount of laps we could do on a frozen lake up north in Sweden. The car itself is very promising to drive, loads of power – just like us rallycross drivers like it. It's going be a blast going head to head with this new car and to see which team can first find that little detail in performance gain for the first few races."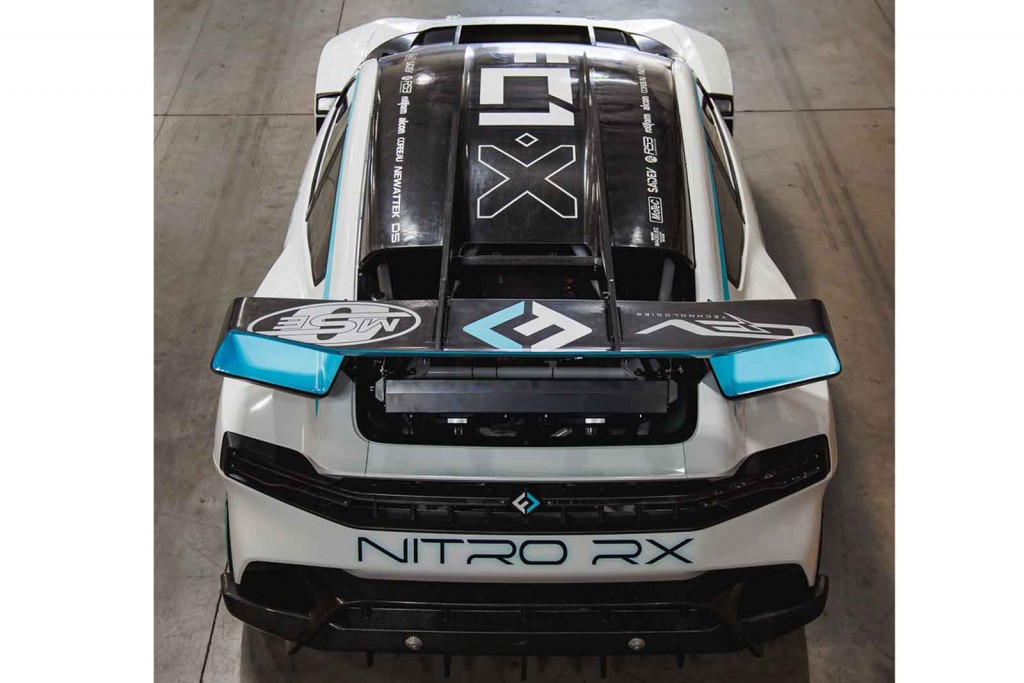 The FC1-X will headline the series, with enough battery power to allow for around 13 minutes of full bore racing. Recharging a depleted battery to a usable state takes around 25 minutes. The car's battery has a capacity of 51.27 kWh and a maximum voltage of 870V.
The car is so lightweight as it is built around a spaceframe body using carbonfibre and fibreglass panels. It also has adjustable front and rear wings to help drivers achieve a better cornering balance.
2022–23 Nitro Rallycross Championship schedule*
June 18-19, 2022 // England (Lydden Hill Race Circuit)
July 30-31, 2022 // Sweden
August 27-28, 2022 // Finland
October 1-2, 2022 // Minneapolis, USA
October 29-30, 2022 // Los Angeles, USA
November 12-13, 2022 // Phoenix, USA
December 10-11, 2022 // Saudi Arabia
January 21-22, 2023 // Quebec, Canada
February 4-5, 2023 // Alberta, Canada
March TBA, 2023 // Nitro RX 2022-23 Series Finale // TBA, USA
(*Subject to change)
 
FC1-X specification
Performance
Drivetrain: All electric, permanent AWD
Peak power: 1055bhp
Max motor speed: 12,500rpm
Max torque: 811lb ft
0-60mph: 1.4secs
Recharge turnaround: 25 minutes from depleted to peak performance (at steady 40-50 kW)
Range: 13 miles (under racing conditions at peak performance)
 
Dimensions             
Wheelbase: 2700mm
Track: 2000mm
Weight: 1245 kg
 
Bodywork
Body: Carbonfibre and fibreglass composite over space-frame chassis
Special features: Adjustable front and rear wing for downforce and flight balance
 
Wheels, tyres and brakes
Wheels (front and rear): Rotiform, custom one-piece, forged 19x11
Tyres (front and rear): Yokohama 280/70 R19
Brakes (front and rear): Alcon 4 piston 335x32 and driver-adjustable regenerative system
                                                       
Interior
Seats: Corbeau, custom 8862 full carbon   
Seatbelts: Corbeau, six-point                          
Steering wheel:  OMP WRC-style wheel with custom FC1-X control system   
Pedals: First Corner with adjustable gas pedal damper
Roll cage: First Corner, custom manufactured to FIA safety standards              
Electronics/Dash display: MoTeC
 
Suspension
Shocks: R53 Suspension 0.87 inch (22 mm), multi-way adjustable with 12 inches (300 mm) of travel
Propulsion
Type:  Battery Electric Vehicle (BEV)
Motors: 4 x Magelec Propulsion axial flux motors
Sequential transmission: Sadev 1-speed (front) linked by prop-shaft to Sadev 3-speed (rear),
Differentials: Sadev mechanical clutch-type limited slip
Battery assembly: QEV Technologies, liquid cooled
Battery cells: Newattek
Battery capacity: 51.27 kWh
Max voltage: 870 V
Inverters: Magelec, silicon carbide (SiC)
Power distribution system: DC/DC type
READ MORE
Subscribe to the Move Electric newsletter
e-CARS
New Volkswagen ID Buzz: everything you need to know
How efficient are electric cars?
e-BIKES
Ducati expands e-bike range with first racing machine
e-MOTORBIKES
New Yamaha Neo is Europe-bound '50cc equivalent' electric moped
Electric Motion Epure Race e-motorbike review
e-SCOOTERS
Eskuta KS-450 e-scooter review
Taito unveils innovative new three-wheeled electric scooter
e-WORLD
Electric surfboard firm Awake aims to make waves with first e-foil
Volta Zero electric truck can 'dramatically improve' inner-city road safety