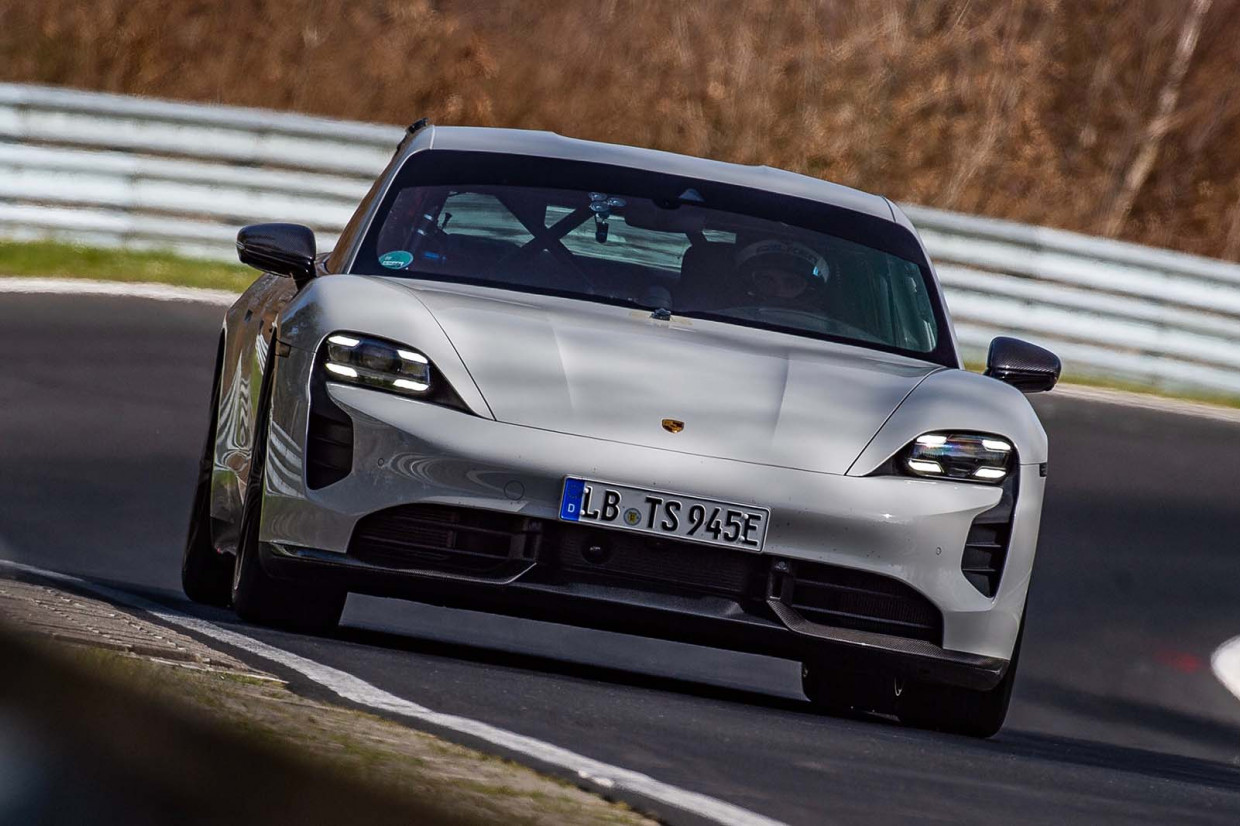 Electric vehicles "are the future" because they will be "superior to all ICEs available" in the near-future, according to Volkswagen Group boss Oliver Blume.
The car giant, whose brands include Audi, Cupra, Porsche, Skoda and Volkswagen, has invested heavily in developing a range of electric models in recent years – but Porsche has also been working to develop synthetic e-fuels. The Stuttgart firm is part of a consortium that has developed a facility in Chile to produce e-fuels using solar power.
The future of EV news in your inbox: it's our FREE newsletter
Such e-fuels, which could potentially produce zero CO2 emissions at the tailpipe, could potentially allow car firms to continue to produce combustion-engined models in the future. 
But while Blume noted the potential end of ICE models was "a highly emotional debate", he insisted that the "the ramp-up of e-mobiltiy and e-fuels are not juxtaposed in any way." 
Speaking at the VW Group's annual media conference, Blume said that Porsche has "a clear commitment towards pushing e-mobility even further. It will be the mobility of the future: e-mobility in the near-future will be superior to all the ICEs available on the market, so that's the end of that discussion."
So why is Porsche investing in e-fuel development? Well, it's not about securing the future of the 911 – it's about protecting the ones already on the road, and providing an option to reduce the emissions of the huge fleet of ICE cars that will remain in use for decades to come.
Blume said: "You have to think of what will happen with the 1.3 billion ICEs currently available in the market – and that number will continue to grow. They will still be driven around for decades.
"In vessels and planes, we have not yet developed a solution, and here synthetic e-fuels offer a feasible alternative [to electric power] to reduce CO2 emissions rather quickly. The advantage is that they can be mixed with traditional fuels and every single percentage point is of help in this context.
"We have to offer sustainable sources of energy in different regions of the world, including those regions moving a bit slower such as South America, Africa and India. Here everything will take much longer than it does in Europe. And that is why new solutions need to be found."
READ MORE
Subscribe to the Move Electric newsletter
e-CARS
Ten electric cars we're excited for in 2023
Getting an EV sideways: how easy is it to drift a Kia EV6 GT?
Q&A: Jaguar Racing's Sam Bird and Mitch Evans on Formula E's new era
e-BIKES
Ten electric bikes we're excited for in 2023
Can you get fit using an electric bike?
e-MOTORBIKES
Ten electric motorbikes we're excited for in 2023
Super Soco TC Max electric motorbike review
Cake and Polestar team up for new special edition Makka e-motorbike
e-SCOOTERS
Planned laws to legalise private e-scooters face delay
Five key takeaways from the rental e-scooter trials report
Which train firms have banned e-scooters from their services?
e-WORLD
Move Electric's best features of 2022: lap records, tuk-tuks… and sausage rolls
Volvo Trucks keeps on electric trucking with three new models