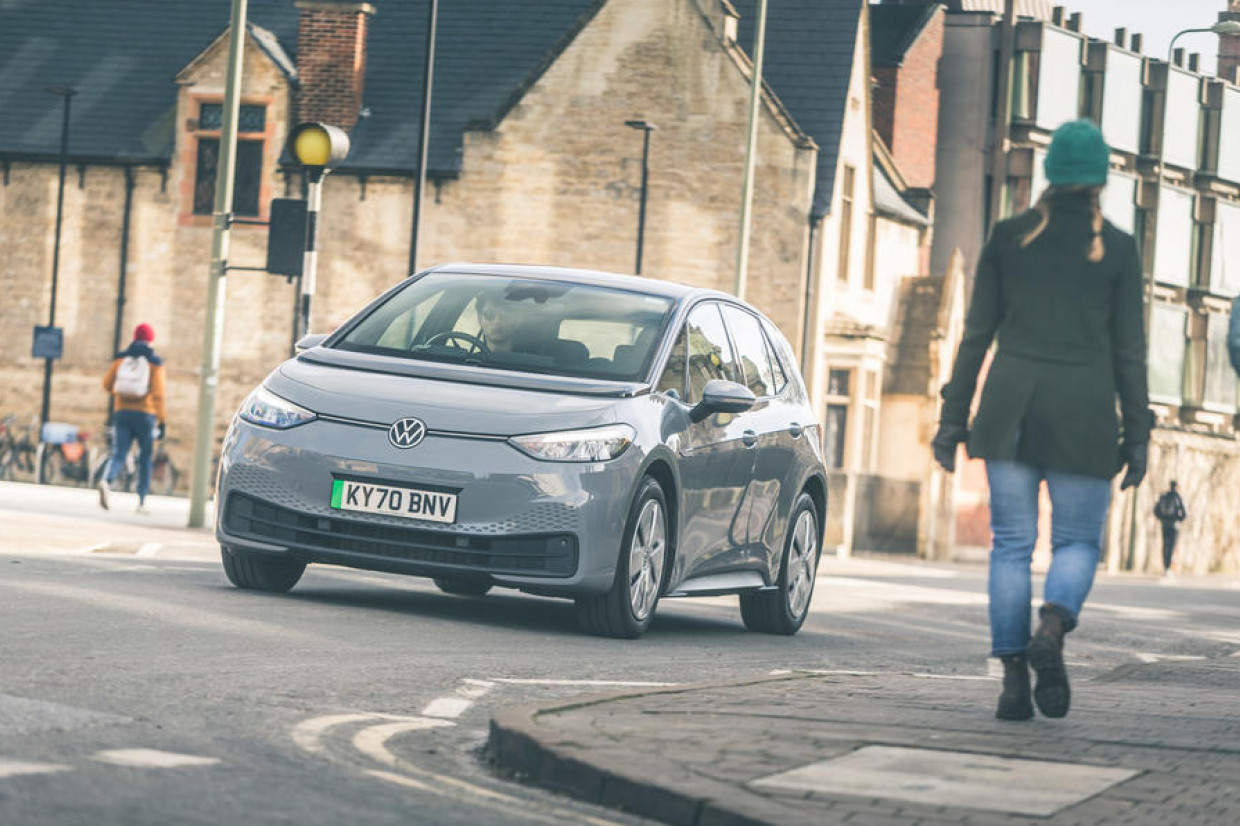 Volkswagen will roll out a new over-the-air update for its ID range of electric models that will include faster charging and new driver assistance tech. 
The major software update, which will be installed on all new ID 3, ID 4 and ID 5 models sold from now on, includes changes to charging speeds, a new driver assistance system, a smart e-route planner and improvements to the voice control operation. 
The smart e-route planner is a new feature within the navigation system which helps drivers to plan for longer journeys where charging will be required.
It creates a multi-stop route for drivers to follow and takes into account both traffic and route information. Volkswagen also says that the new system can help to decide the most efficient way to charge, offering a choice between more stops using a fast charger or one longer stop using a slower device. 
Alongside the new route planner Volkswagen has introduced improvements to its driver assist and autonomous functions. The Travel Assist function acts as a lane assist system and uses data to keep the car in lane, can change lanes for the driver, while also being able to adjust the speed. 
Another new feature is park assist with memory function which can remember specific parking spaces such as a garage. Meanwhile, the park assist plus feature can scan areas for a space and park the car at speeds of up to 25mph for parallel parking and 12mph for bay parking. 
Volkswagen has also been able to improve charging speeds on specific models. Any ID car with a 77kWh will be able to charge from up to speeds of 135kW rather than 125kW before the 3.0 update. Improvements to the thermal management of the battery mean better efficiency which should help to improve range. 
Drivers can also use a new Battery Care mode which limits the charging capacity to 80%, further conserving the battery lifespan. 
The German car manufacturer has also improved the voice control system to what they say 'brings performance to a premium level', with the recognition quality now at 95%. 
New displays will also be added to new models with an improved augmented reality display, while a battery level charge icon will be added to the digital dash. 
New ID models will come equipped with the new software while owners of current cars will receive the update over the air from April. 
There is no word yet on if upgrades will be made to electric cars built using the MEB platform by other VW Group firms, including the Cupra Born and Skoda Enyaq, although that is likely.
READ MORE
e-CARS
New Volkswagen ID Buzz: everything you need to know
How efficient are electric cars?
e-BIKES
Ducati expands e-bike range with first racing machine
e-MOTORBIKES
New Yamaha Neo is Europe-bound '50cc equivalent' electric moped
Electric Motion Epure Race e-motorbike review
e-SCOOTERS
Eskuta KS-450 e-scooter review
Taito unveils innovative new three-wheeled electric scooter
e-WORLD
Electric surfboard firm Awake aims to make waves with first e-foil
Volta Zero electric truck can 'dramatically improve' inner-city road safety