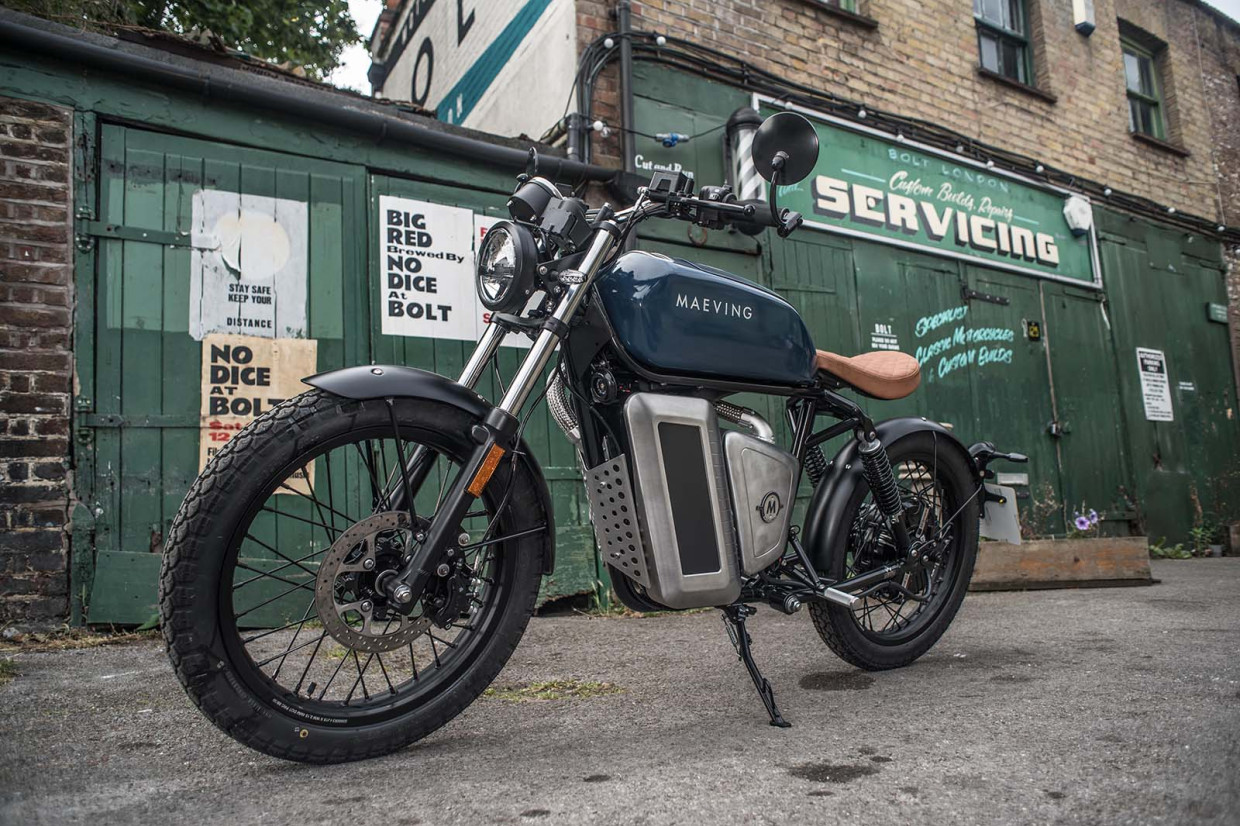 Mention the name Maeving to a motorbike enthusiast and they'll likely look at you in bewilderment. Show them the new Maeving RM1 electric motorbike and they'll be hooked.
Maeving is a Coventry based brand co-founded by Will Stirrup, who created the RM1 alongside a group of engineers from Triumph with the aim of creating an electric bike specifically for urban commutes.
While the firm is very much in its infancy, having launched just a month ago, it now has more than 100 orders and is looking to expand.
Introducing the Maeving RM1
The Maeving RM1 is the equivalent to a 125cc petrol powered motorcycle. It weighs just 95kg , which is relatively light given its battery, and delivers a top speed of 45mph. It's not rapid, but it wasn't designed for speed, and to underline that point Maeving even offers a cheaper 28mph version of the bike. Prices start from £4995, with a battery costing an additional £1195, or £995 if purchased alongside the bike. 
Sitting in the middle of the frame is the RM1's 57.4 volt battery pack, which weighs just 10kg. Range comes in at 40 miles, but this can be increased to 80 miles if you add an additional battery, which slides nicely inside the mock fuel tank on top of the bike.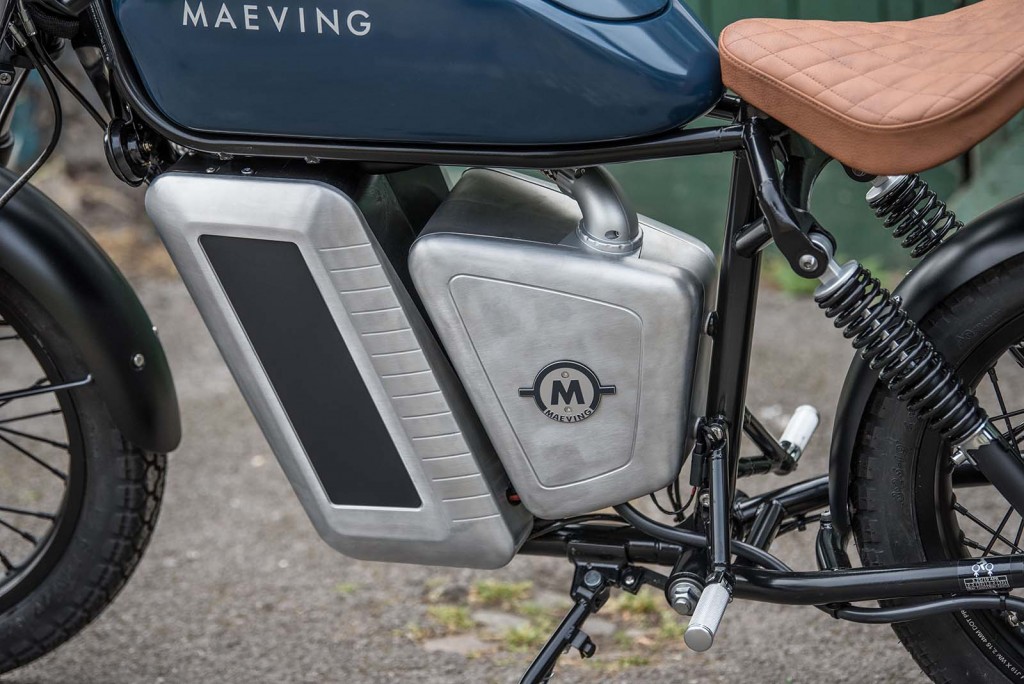 Charging is made simple because you can remove the battery. It slides out the side of the bike and can be plugged into any domestic socket to be charged up, eliminating any reliance on the public charging network. 
Stirrup says a visit to China inspired the team to produce a high-quality removable battery.
"In China they are selling around 20 million electric vehicles that have removable batteries each year so we originally looked at importing something from there," he says.
"We went there and looked at pretty much every manufacturer and just discovered nothing was the right level of quality. If someone is buying something electric they are partly doing it for sustainability reasons so you need to create a battery that is going to last a long time. 
"The removable battery is such a good concept, but in China it wasn't being done in the right way for the European consumer. That's when we decided to take the concept, take a group of engineers from Triumph, design and make it in the UK and make sure it is built to last."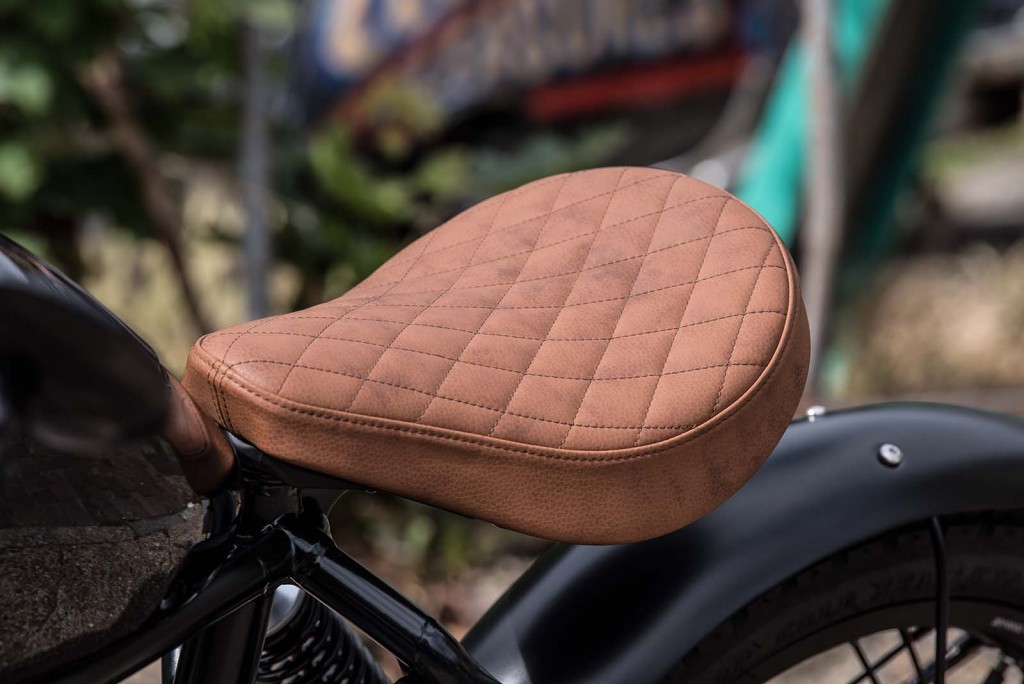 Overcoming the limitations of the charging infrastructure
Maeving's co-founder was always adamant that the RM1 had to include a removable battery for one clear reason: the inadequacy of the public charging infrastructure. Stirrup wanted to remove this dilemma from electric motorbike ownership to allow for maximum pleasure and convenience. 
"The main reason people don't buy electric vehicles is because they're worried about the range and where they're going to charge their vehicle," he says.
"When you take away that problem you remove the requirement for an electric charging point, and so having a removable battery made complete sense. You can charge it just like a phone or laptop."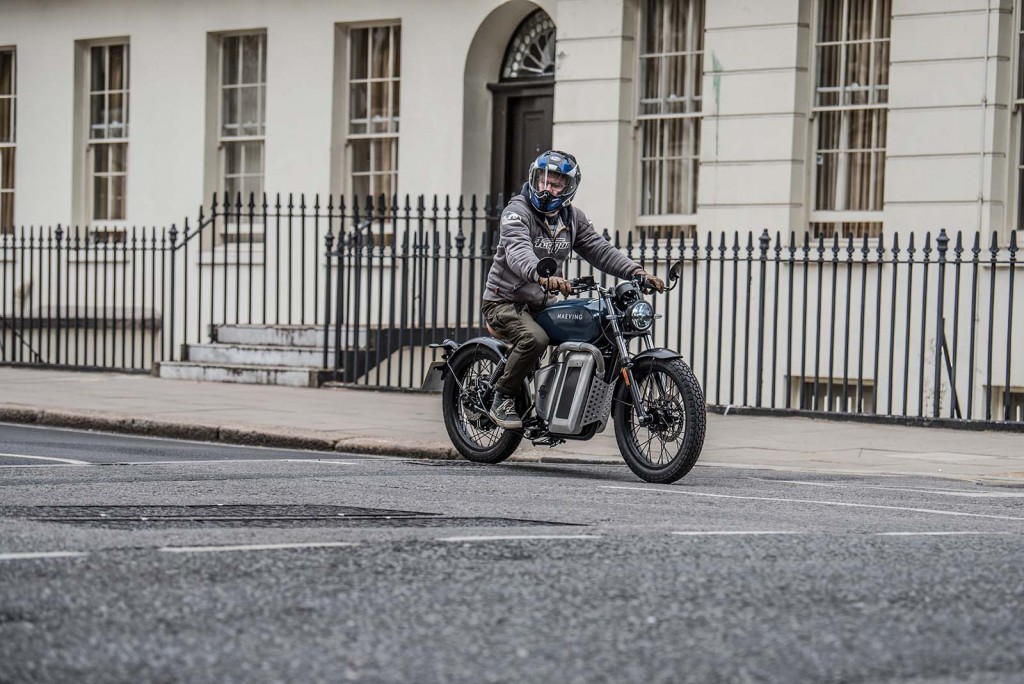 Stirrup admits that preconceptions around electric vehicles means that they instantly assume the RM1 has a limited range and that charging is a challenge. 
"People come up to us and say it's a nice bike and they like it, but it's electric," he says. "I walk up to them and explain how it has a removable battery, and it's only when you show people the plug socket that they get it.
"It has taken so much education to explain to people that they do not need a charging point."
Vintage looks, modern technology
Upon first glance, you might mistake the RM1 for a vintage bike from the turn of the century, with the close fitting mud guards, wire wheels and classy brown leather seat harking to motorcycles like the Indian Board Track racer. 
There's no question the retro-styling sets the RM1 firmly apart from other machines in its class. Stirrup argues that there was never a need for the nike to conform to modern blueprints, adding that because the bike was engineered and built in the UK then it was appropriate to style it in this fashion. 
"When people think about electric motorbikes they think  that because the technology is from the future then it's got to look like it's from the future, but we disagree," he says.
"If you're going to use British engineers and build a motorbike in this country, you might as well use British styling cues. We've taken what we think is the best year of British motorcycle design and used that to wrap up the removable battery concept". 
Stirrup isn't encouraging die-hard motorcyclists to place their beloved Honda Fireblade on ebay and swap to an e-motorbike. What he and the Maeving team are doing is highlighting that a town bike no longer needs to be petrol powered, as electric motorbikes are capable of undertaking inner city commutes.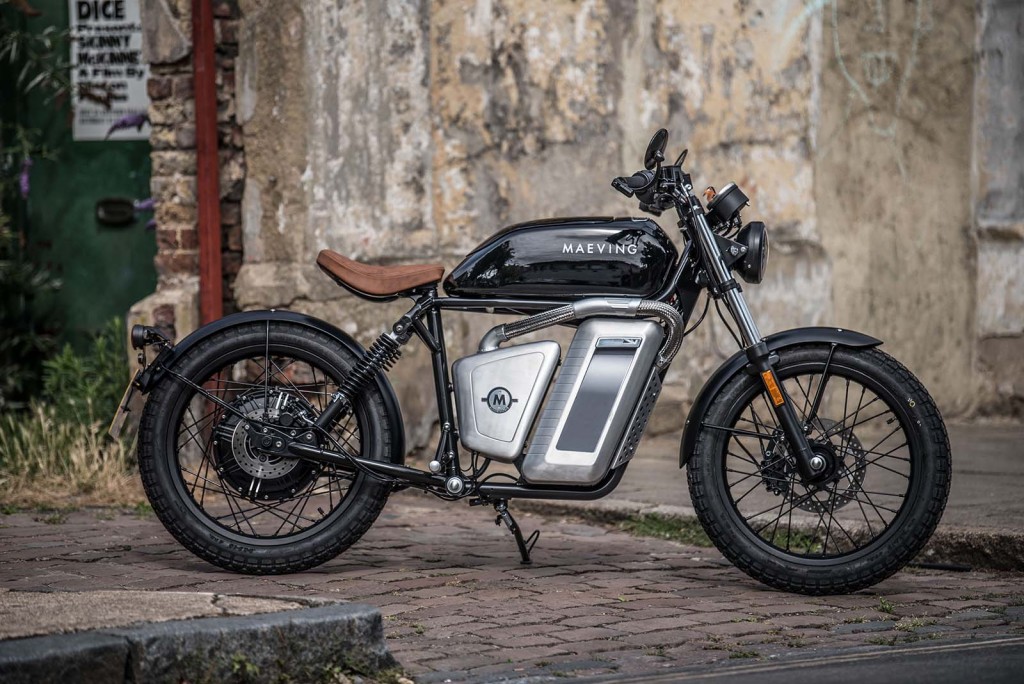 Instead, he and his co-creators at Maeving want to challenge e-motorbike stereotypes by creating a two-wheeled machine that looks like nothing else available. For now, he and his team are focused on giving customers the best experience possible, and eager to create some advocacy among owners for making the change.
"We're super-focused on the first customers having the best time ever and then making sure that when we expand in to Europe that we're able to do so in a way that keeps everything running smoothly," says Stirrup. "You can still have a big bike for tearing around Wales on the weekend, but your town bike doesn't need to be petrol anymore." 
READ MORE
Subscribe to the Move Electric newsletter
e-CARS
Ten electric cars we're excited for in 2023
Getting an EV sideways: how easy is it to drift a Kia EV6 GT?
Q&A: Jaguar Racing's Sam Bird and Mitch Evans on Formula E's new era
e-BIKES
Ten electric bikes we're excited for in 2023
Can you get fit using an electric bike?
e-MOTORBIKES
Ten electric motorbikes we're excited for in 2023
Super Soco TC Max electric motorbike review
Cake and Polestar team up for new special edition Makka e-motorbike
e-SCOOTERS
Planned laws to legalise private e-scooters face delay
Five key takeaways from the rental e-scooter trials report
Which train firms have banned e-scooters from their services?
e-WORLD
Move Electric's best features of 2022: lap records, tuk-tuks… and sausage rolls
Volvo Trucks keeps on electric trucking with three new models