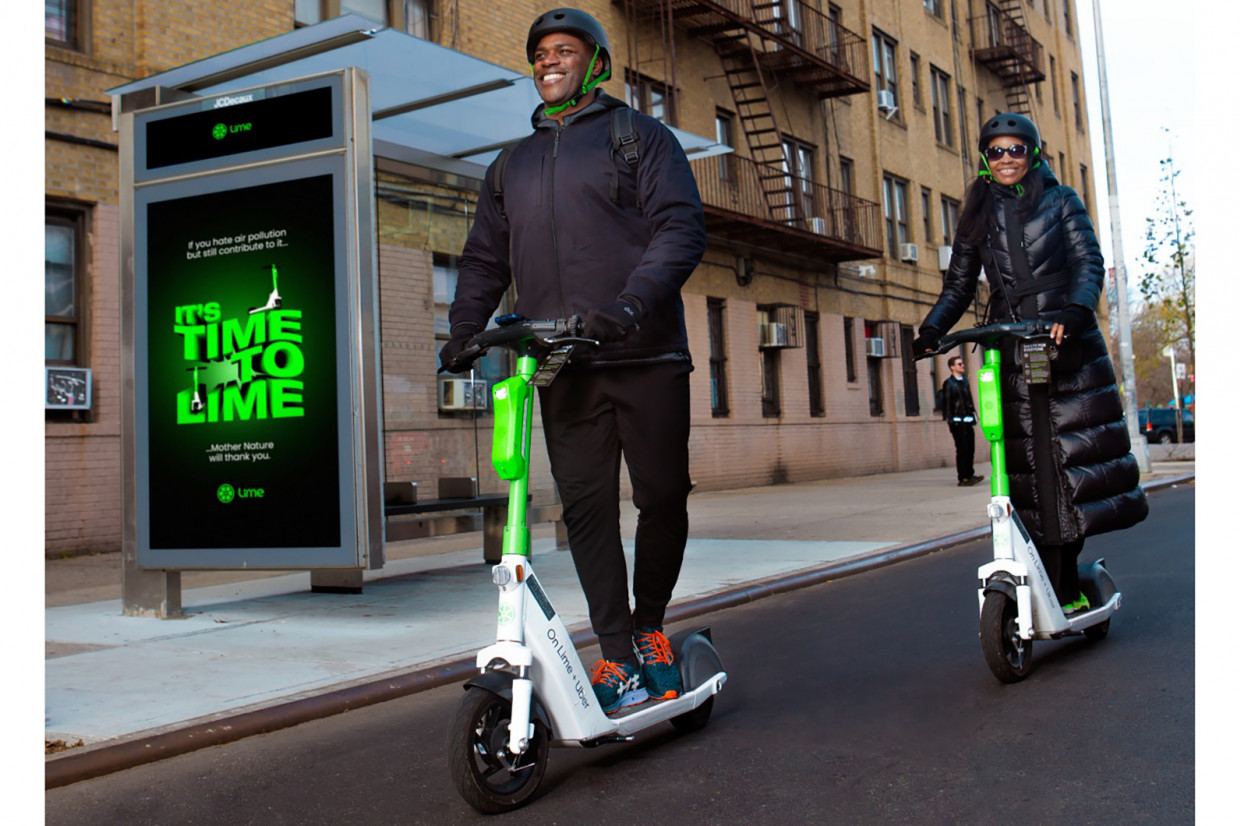 The number of people using shared e-scooters in the UK has been on a rapid rise since the first trial schemes were launched back in 2020.
But there's often been a slight blip in usage in winter, when cold weather can make the prospect of hopping on a relatively exposed e-scooter less appealing. And that means there's a risk that drivers will use alternative forms of transport, such as driving.
The latest electric news in your inbox: get our FREE newsletter
So how do e-scooter firms keep riders using their service when the weather turns dark and chilly? We asked Andrew Savage, Lime's head of sustainability, about increasing the year-round appeal of e-scooters – and about the firm's push to make its operations as sustainable as possible by extending the lifespan of its machines.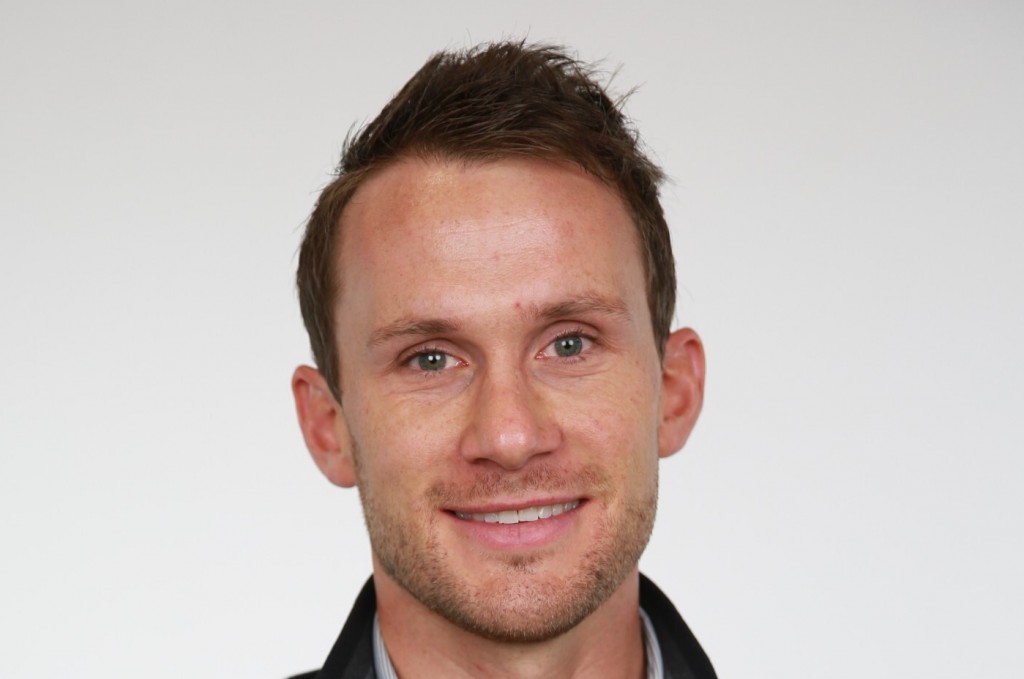 The use of Lime e-bikes and e-scooters has been on the rise in London this year, but those services can be a tougher sell in winter. How do you encourage people to keep using your machines in the winter months?
"Cycling and scooting in the winter is different from the summer - there's no doubt about that. But micromobility options have become a recognisable and permanent feature on London's roads this year, and you'll spot people riding shared e-bikes and e-scooters whether it's July or December. 
"Since the pandemic, London experienced a 'bike boom', and seasonal popularity is now a thing of the past. Our data suggests that people are now choosing active transport options all year round, regardless of the weather. Lime saw a 37 per cent year-on-year increase in trips taken per user during October and November 2022, proving that users are taking more regular rides than previous years." 
What tips have you got for riding in the cold, wet or dark?
"It might sound obvious, but people often forget to dress for winter. Pick up some sturdy shoes with grippy soles, make sure you invest in a good pair of gloves and wear a beanie under your helmet to protect from the cold.
"As for riding in the dark, it's most important to see and be seen. We would encourage any owner of a personal bike to invest in some lights, while all of Lime's vehicles are fitted with lights on the front and rear."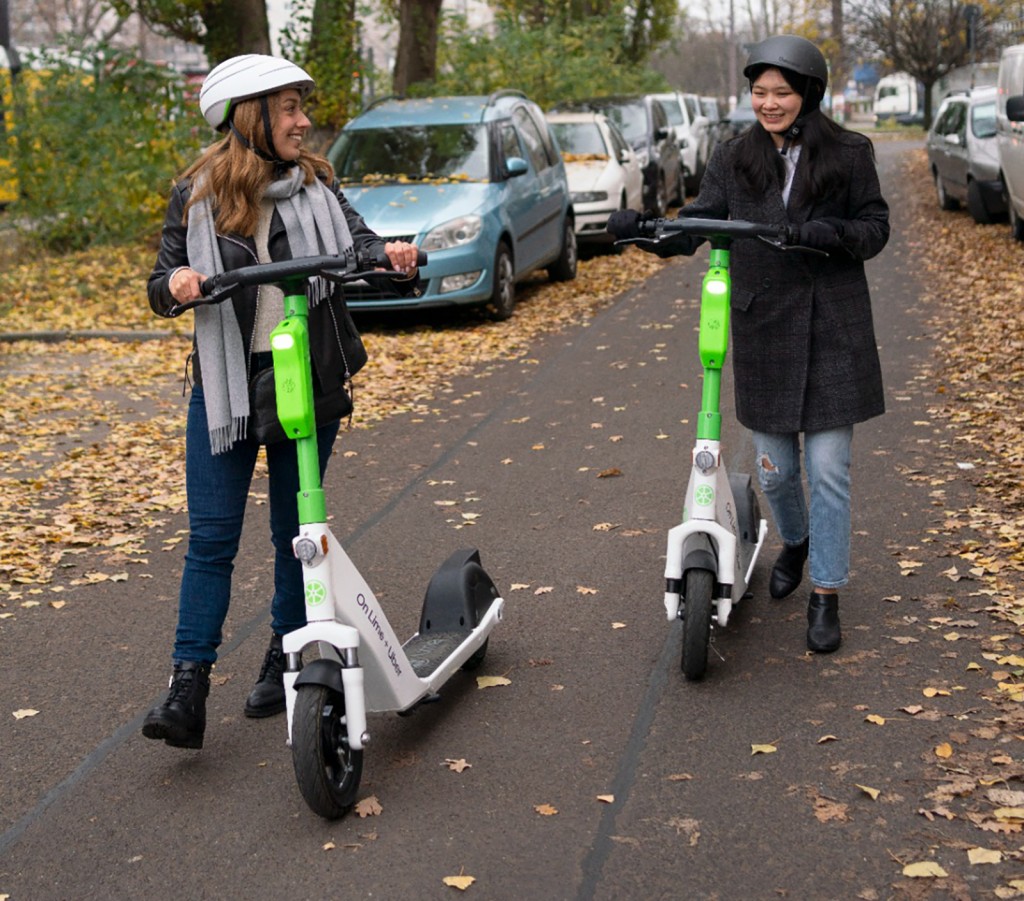 Are people more prepared to ride in winter weather now the rental machines have been established in London for a few years?
"Our data shows exactly this. More people are committing to sustainable transport methods like e-bikes and e-scooters as their preferred transport option. Last year we experienced a 117 per cent increase in demand for our e-bike rides compared to the previous year, for example.
"Individual customers are also taking more rides. Each Lime user was making an average of 37 per cent more journeys in October and November compared to the same time last year. It's a strong sign that people are not put off cycling despite the cold and wet weather, and will continue to ride through to spring 2023. 
"Having e-bikes and e-scooters out in all seasons can spur ridership when people might not naturally think about micromobility."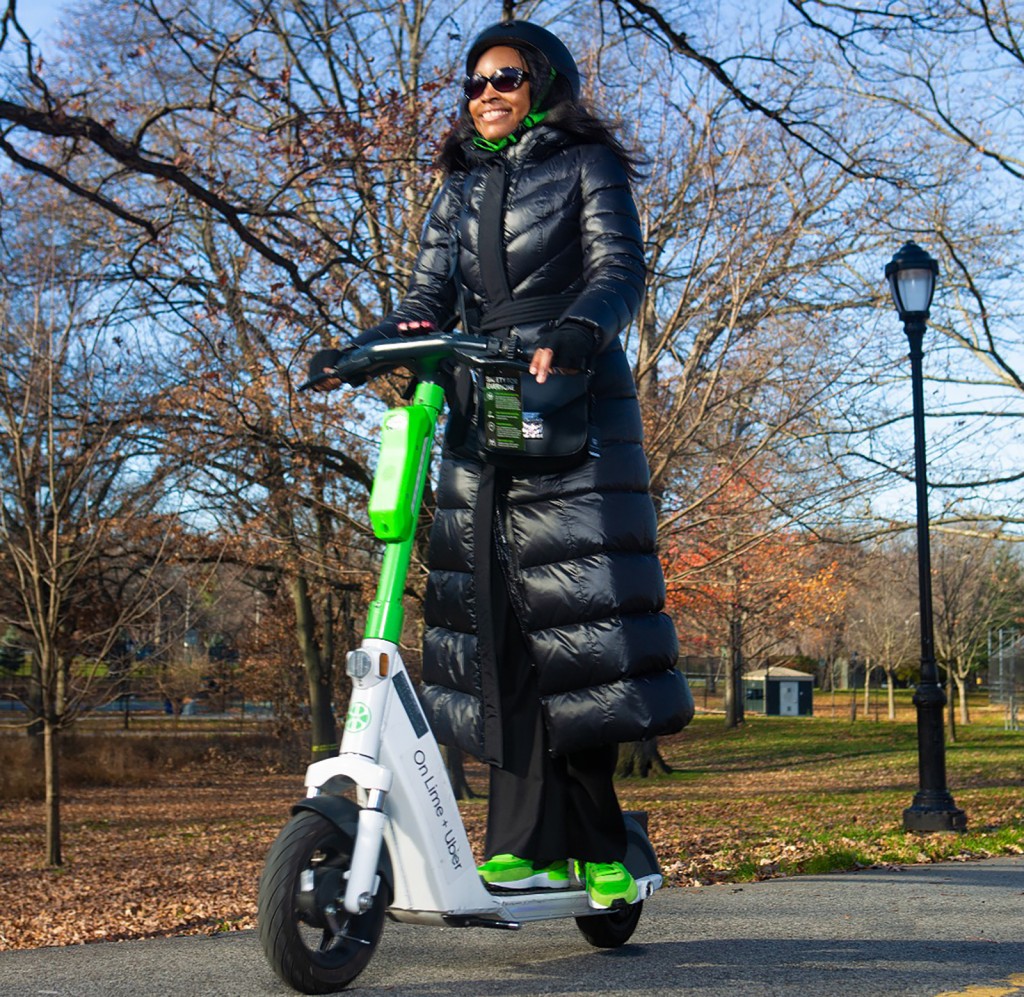 When shared e-mobility firms first launched there were questions about the sustainability due to the longevity of machines and so on. What steps has Lime taken to address that with your e-bikes and e-scooters?
"It's no secret that early generations of shared vehicles didn't last long enough. The lifespan of Lime's e-bikes and e-scooters has been a focus for the company and our progress here is evident in our latest generation of vehicles.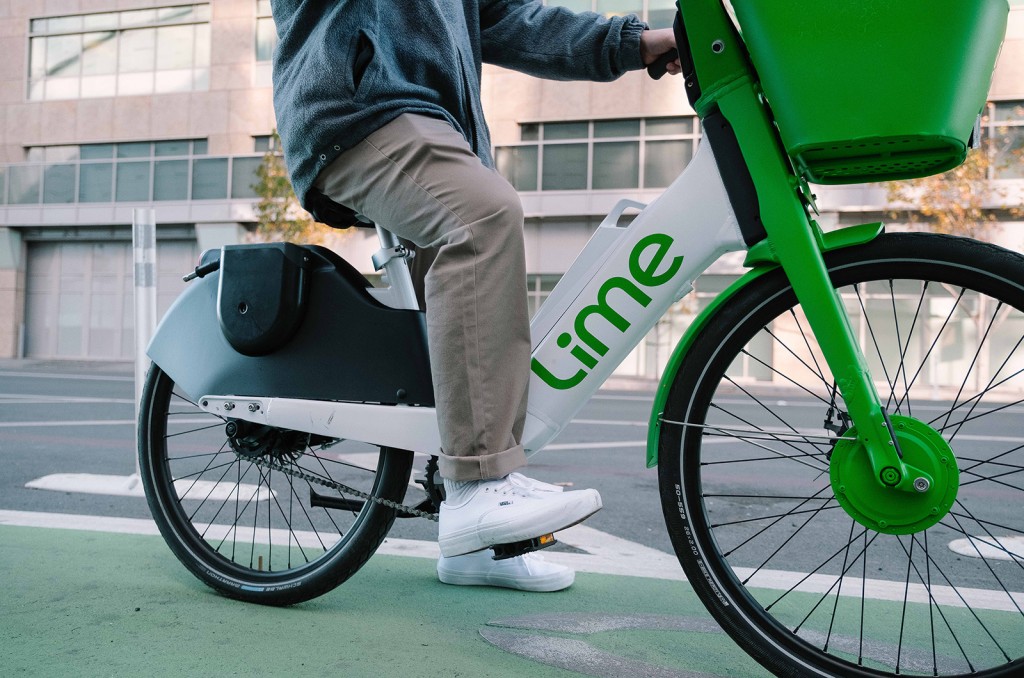 "We launched our new Gen4 e-bike and Gen4.1 e-scooter last year with a fully modular design, meaning that individual parts can be swapped in and out when they wear out or break. It's common sense, and along with more robust components and repair practices have helped extend our vehicles' lifespan to well over five years.
"Our new batteries contain twice the power of previous models so can be ridden longer without a charge, but more importantly they are swappable and interchangeable between our e-bikes and e-scooters. That means our mechanics and maintenance teams can quickly remove and replace batteries on the street, reducing the trips required to manage the fleet. This reduces the environmental impact of our operations. 
"The relentless effort to cut carbon throughout our service is helping us provide more carbon benefits to the markets we serve. A recent report by [German research institute] Fraunhofer ISI found on average our e-scooter service saves 26.4g of carbon dioxide for each kilometre ridden and our e-bikes save 10.3g per kilometre."
Move Electric Awards 2022 Breakthrough Award: Lime
What steps have made the biggest difference in reducing emissions and increasing sustainability?
"Hands down, extending the lifespan of our vehicles has made the biggest impact in improving sustainability of our service.  
"We are one of the only providers globally that design and build our e-scooters in-house. This has directly contributed to our five-plus year lifespan improvement. Our 150-person internal engineering team tests vehicles at our own research and development centre, supported by a team of engineers and quality control personnel overseeing manufacturing in person.
"Because of that, we have more control over our supply chain, with the ultimate goal of reducing carbon in our hardware and extending its lifespan. Purpose-built vehicles such as Lime's latest e-scooter have components that are fully recyclable, and can achieve 100 per cent landfill diversion at the end of their life.
"For operational improvements, the shift to swappable batteries as well as increased reliance on electric vans and cargo bikes for maintaining the fleet continues to drive down operational impacts."
What sort of measures are you working on to further improve sustainability and decarbonisation in the future?
"We are as relentless about decarbonising our own business as we are about decarbonising transportation across the world. We've deepened our sustainability commitments across the business, from rapidly transitioning our operations vehicles to electric to rethinking our supply chain, such as assembling our e-bikes now in Europe.
Transparency is critical to that mission, which is why we publicly disclose our own emissions each year and set  our own rigorous science-based carbon target. We were the first operator to have such a target validated by the Science-Based Targets Initiative (SBTi), the corporate standard tied to the Paris Climate Accord target of 1.5 degrees celsius over pre-industrial levels. And we're the only company to include Scope 1, 2 and 3 emissions in that target, comprising our entire supply chain and third-party operations partners. We continue to report on our progress, which is monitored by SBTI, every year. 
"We have also committed to reaching net-zero carbon emissions by 2030: we have submitted this target to SBTi for external validation as well. Going beyond the purchase of carbon offsets to truly decarbonise every aspect of our business is our priority."
How important is it for cities to offer a strong, sustainable shared transport option in the future? 
"The transport sector is currently responsible for nearly a quarter of all Europe's greenhouse gas emissions, so it's vital for us to transition away from cars to make progress on reducing this. Cities are also congested. Currently, London for the second year in a row, topped the Traffic Scorecard with drivers losing 156 hours sitting in congestion, five percent above pre-pandemic delays. 
"But people only change their behaviour when the policy and infrastructure in cities makes it easy for them to do so. London's a brilliant example of a city making progress on this journey. For example, the expansion of the Ultra Low Emission Zone (ULEZ) to cover all London boroughs disincentives car use and encourages more active travel. We're seeing more and more cities introduce these kinds of policies that will help facilitate the growth of sustainable, shared modes."
READ MORE
Subscribe to the Move Electric newsletter
e-CARS
Ten electric cars we're excited for in 2023
Getting an EV sideways: how easy is it to drift a Kia EV6 GT?
Q&A: Jaguar Racing's Sam Bird and Mitch Evans on Formula E's new era
e-BIKES
Ten electric bikes we're excited for in 2023
Can you get fit using an electric bike?
e-MOTORBIKES
Ten electric motorbikes we're excited for in 2023
Super Soco TC Max electric motorbike review
Cake and Polestar team up for new special edition Makka e-motorbike
e-SCOOTERS
Planned laws to legalise private e-scooters face delay
Five key takeaways from the rental e-scooter trials report
Which train firms have banned e-scooters from their services?
e-WORLD
Move Electric's best features of 2022: lap records, tuk-tuks… and sausage rolls
Volvo Trucks keeps on electric trucking with three new models