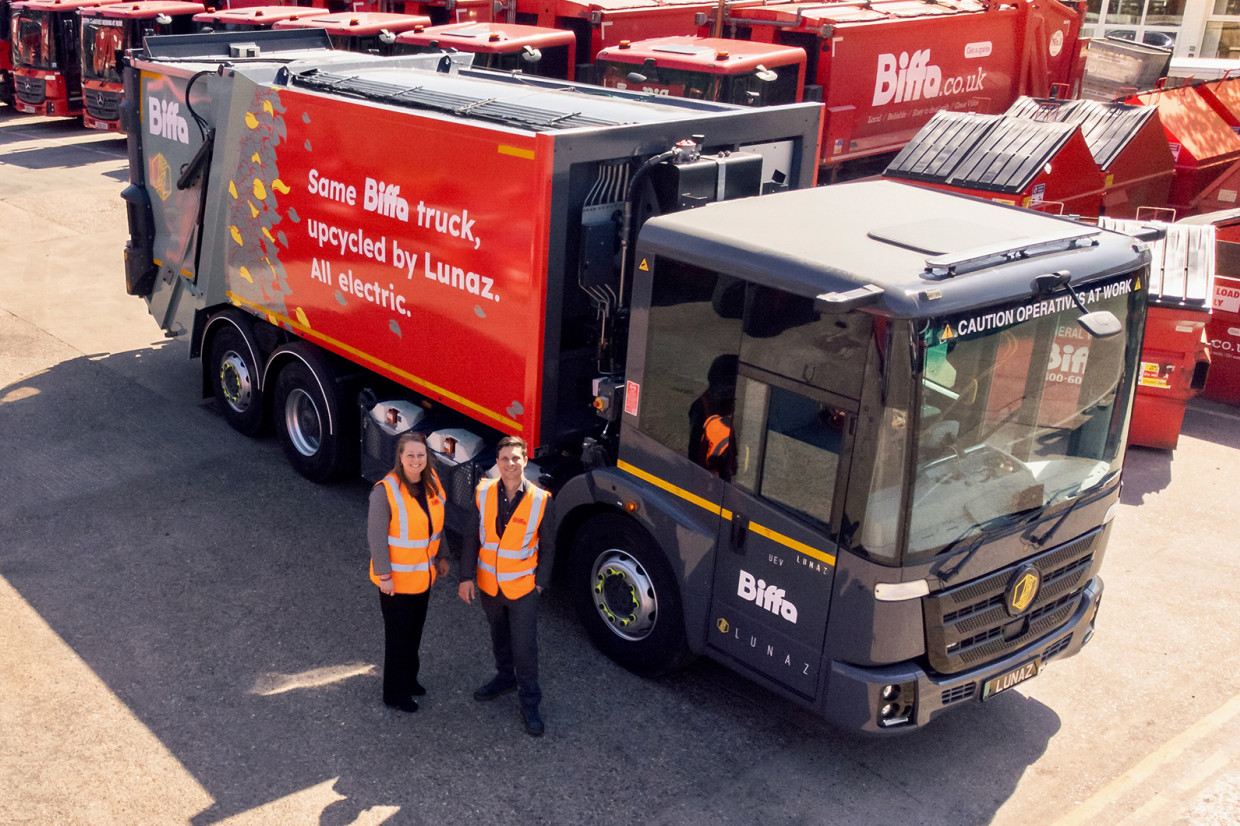 Waste management company Biffa has agreed a 'landmark' partnership with vehicle electrification firm Lunaz to transition its fleet of bin lorries to electric power.
The new agreement will see Silverstone-based Lunaz start to 'upcycle' Biffa's fleet of diesel-powered bin lorries into Upcyled Electric Vehicles (UEV). The extensive process involves stripping back and fully restoring the vehicles, while swapping the diesel powertrain for a customised electric one.
FIRST RIDE: Lunaz Upcycled Electric Vehicle bin lorry
The initial order is to convert up to ten of Biffa's 26-tonne lorries to UEVs, which the firms claim will save up to 210 tonnes in embedded carbon. But both firms say that the multi-year deal is poised to be expanded with "growing" numbers of vehicles converted.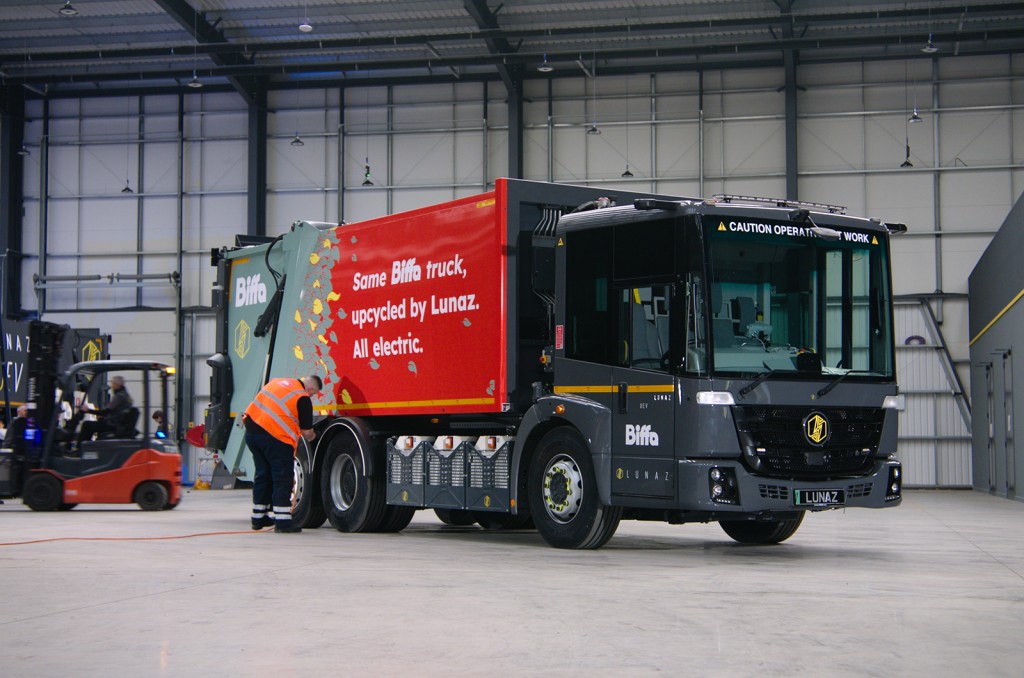 The machines that Lunaz converts will be used by Biffa on both commercial and municipal waste collection routes. The firms claim that the investment in the Lunaz UEV trucks will save taxpayer money on those municipal routes, with the cost of converting 20 vehicles around £1 million cheaper than buying new EV equivalents.
Biffa is the UK's second largest waste management company, and says that the deal with Lunaz marks a key step in its commitment to reduce its emissions by 50 per cent by 2030.
The latest EV news in your inbox: get our FREE newsletter
Maxine Mayhew, Biffa's chief operating officer in charge of collections and specialist services, said: "By working with Lunaz to meet our goal of buying no more fossil fuelled vehicles by 2030 while breaking the replace-with-new cycle, we pioneer an approach in this industry that saves millions of tonnes in embedded carbon.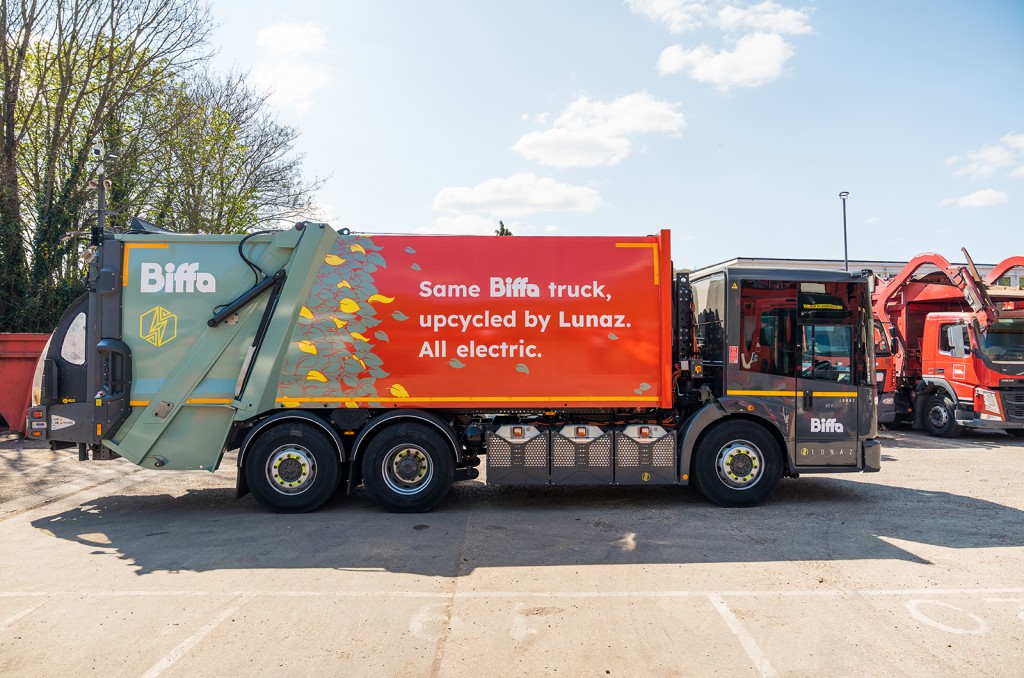 "I am proud that every electric vehicle upcycled by Lunaz for Biffa's fleet will mean one less tailpipe emission emitting vehicle for our planet. This long-term partnership with Lunaz is a major pillar in our collective effort to achieve our 2030 commitments."
Lunaz chief David Lorenz added: "By embracing the power of upcycling as a dramatically more sustainable course to the transition to a clean air fleet, Biffa delivers economic value to its stakeholders while delivering a great ecological dividend to the planet.
"By finding new life for diesel-emitting vehicles, we are delighted to stand together with a leading UK company in creating the potential to reduce global emissions at scale."
Lunaz also runs a division that upcycles classic cars, and its investors include former footballer David Beckham, who called the Biffa deal "a strong endorsement of Lunaz' innovative approach to finding sustainable solutions."
READ MORE
Subscribe to the Move Electric newsletter
e-CARS
What is a heat pump and how do they benefit electric cars?
Bold new Volkswagen ID 2all previews sub-£22,000 electric car
e-BIKES
Ten electric bikes we're excited for in 2023
Nine ways to keep your e-bike safe
E-bike theft: how common is it and what can you do to protect your e-bike?
Haibike AllMtn CF 6 e-bike review
e-MOTORBIKES
10 electric motorbike start-ups you should watch out for
Energica e-motorbike to take on all-comers in US racing series
Ducati: How the Italian motorbike brand is gearing up for the electric era
e-SCOOTERS
Planned laws to legalise private e-scooters face delay
Leading e-scooter firms team up on best-practice guide for cities
Ambiguity over e-scooter legality causing 'confusion', says police chief
e-WORLD
Solar panels: 8 ways the sun can power your electric life
First ride: Lunaz Upcycled Electric Vehicle bin lorry
AutoFlight secures huge order for Prosperity 1 eVTOL craft