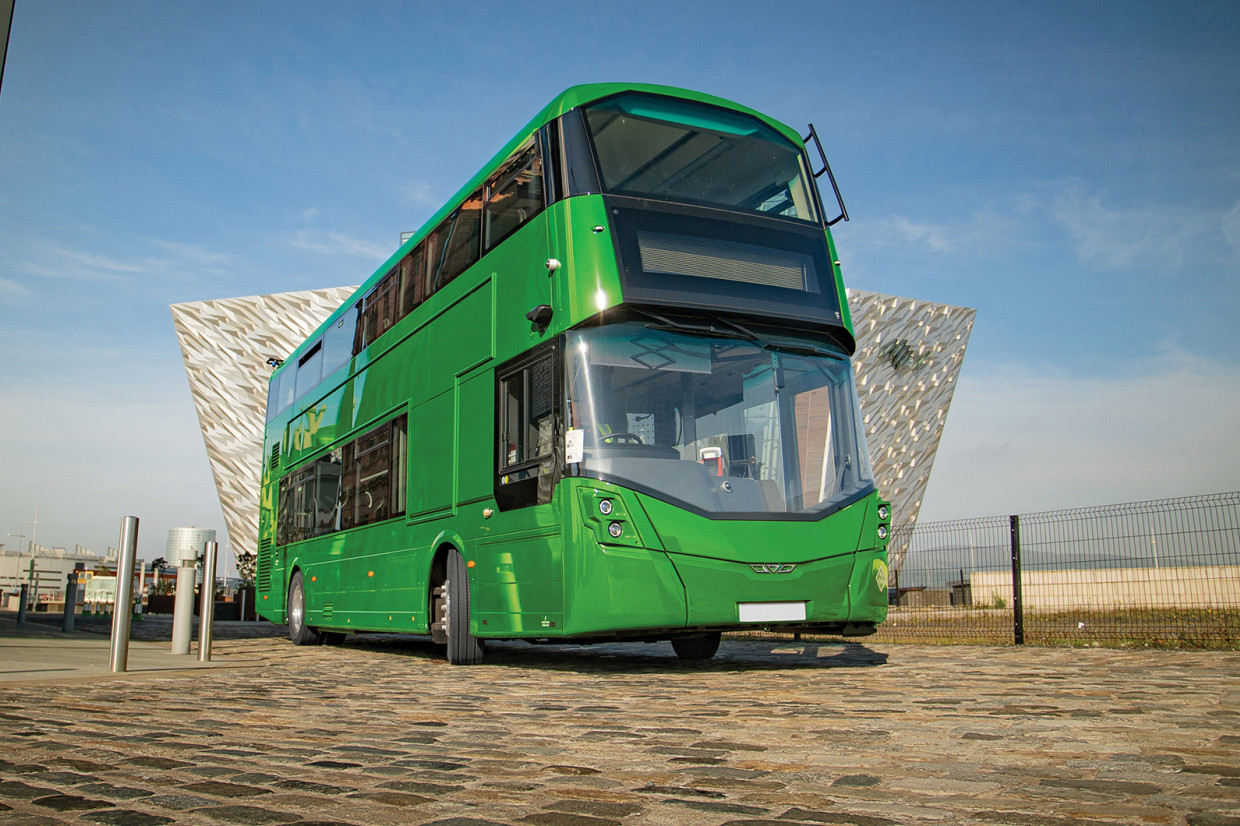 First Bus has ordered a total of 193 electric buses from UK manufacturer Wrightbus to massively expand its zero-emission public transport rollout.
The order – claimed to be the largest EV bus purchase outside of London – is worth a total of £81 million. First Bus, which is part of transport giant FirstGroup, will provide £43 million of the investment.
Electric news in your inbox: subscribe to the FREE Move Electric newsletter
The rest will come from a £38 million grant from the Department for Transport's Zero Emission Bus Regional Area (ZEBRA) fund that's tasked with helping Local Authorities convert their transport fleets to electric power. 
First Bus has worked with five Local Authority regions to secure the ZERBA funding, and the order of 193 buses will be split between those regions. Leicester will get 68 buses, with 44 going to York, 32 to Leeds, 15 to Norwich and 34 to Portsmouth. The deliveries will take place over the next two years.
The buses – which will include a number of electric double-deckers – will all be built at the Wrightbus factory in Ballymena, Northern Ireland, with First Bus claiming they will offer a significant boost to the UK economy and the manufacturing centre.
First Bus UK boss Janette Bell said: "Wrightbus have a really exciting product that we feel will enhance the customer experience at the same time as benefitting the environment."
READ MORE
Subscribe to the Move Electric newsletter
e-CARS
Video: Can the National Grid cope with a surge in electric vehicles?
e-BIKES
What to look for when buying an e-bike: Move Electric's top tips
The rise of Volt Bikes: 'when we launched, people thought we were mad'
e-MOTORBIKES
Maeving RM1 electric motorbike review
Q&A: Zapp founder on why electric mopeds are the future
Government plans 2035 ban on new non-zero emission motorbike sales
e-SCOOTERS
Tier to upgrade e-scooter fleet with a smart 'Parrot'
Q&A: Neuron Mobility's UK boss on e-scooters, safety and helmet selfies
e-WORLD
Polestar to supply battery tech to electric boat firm Candela
Engineering giant ABB working on electric Dover-Calais ferry