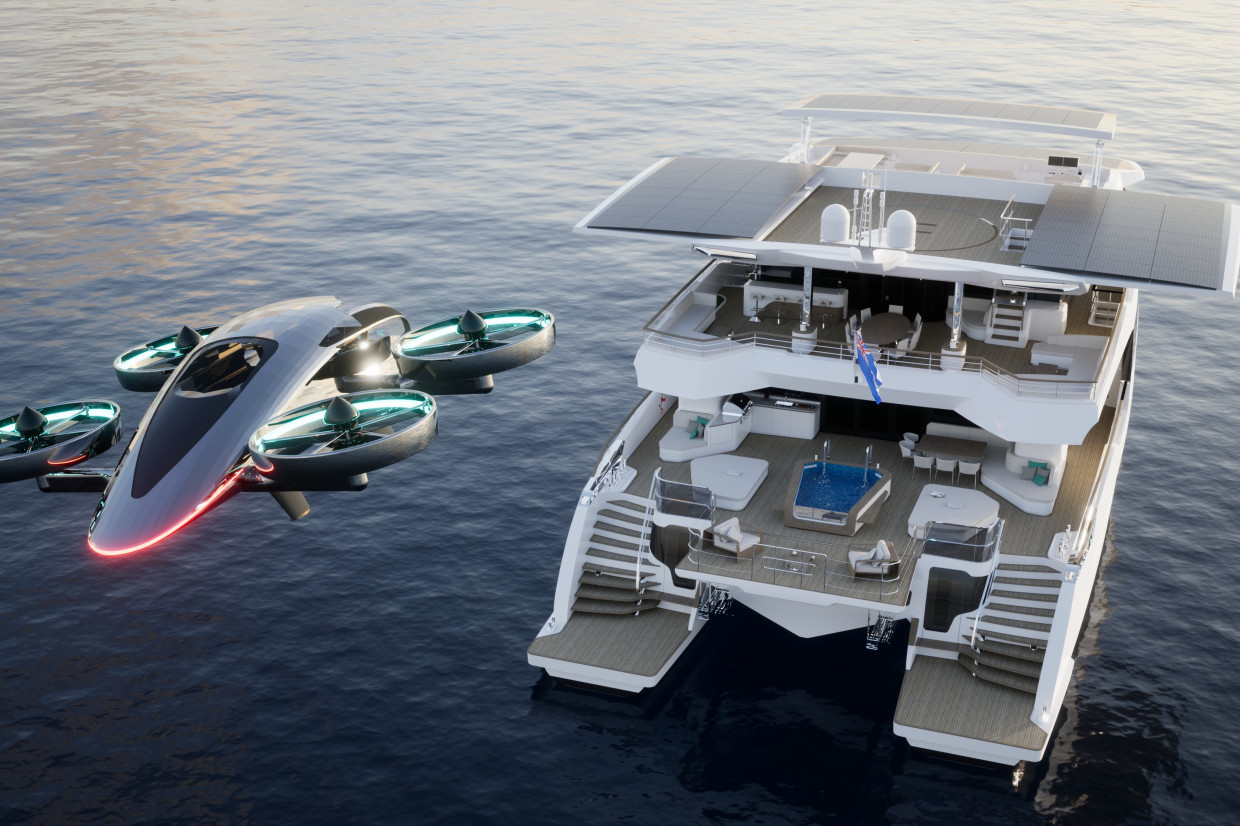 Here's the ultimate fully charged three-vehicle package for a spot of adventure on the high seas: a solar-powered electric yacht that has enough room to carry an electric vertical take-off and landing (eVTOL) craft and an electric submarine.
Solar catamaran firm Silent Yachts has partnered with eVTOL manufacturer VRCO and e-sub builder U-Boat Worx to offer the intriguing electric triple threat. Essentially, the new Silent 120 Explorer superyacht has been designed to it can carry VRCO's XP4 eVTOL and a U-Boat Worx Nemo submarine. 
The latest electric news in your inbox: sign up for our FREE newsletter
The 36.75-metre Silent 120 Explorer is due for launch in 2024, and will be the firm's largest solar-electric yacht yet. It has a volume of 499 gross tonnes, with Silent claiming that it is capable of trans-ocean journeys. Power comes from a pair of 340kW electric motors, which draw energy from an 800kW lithium-ion battery.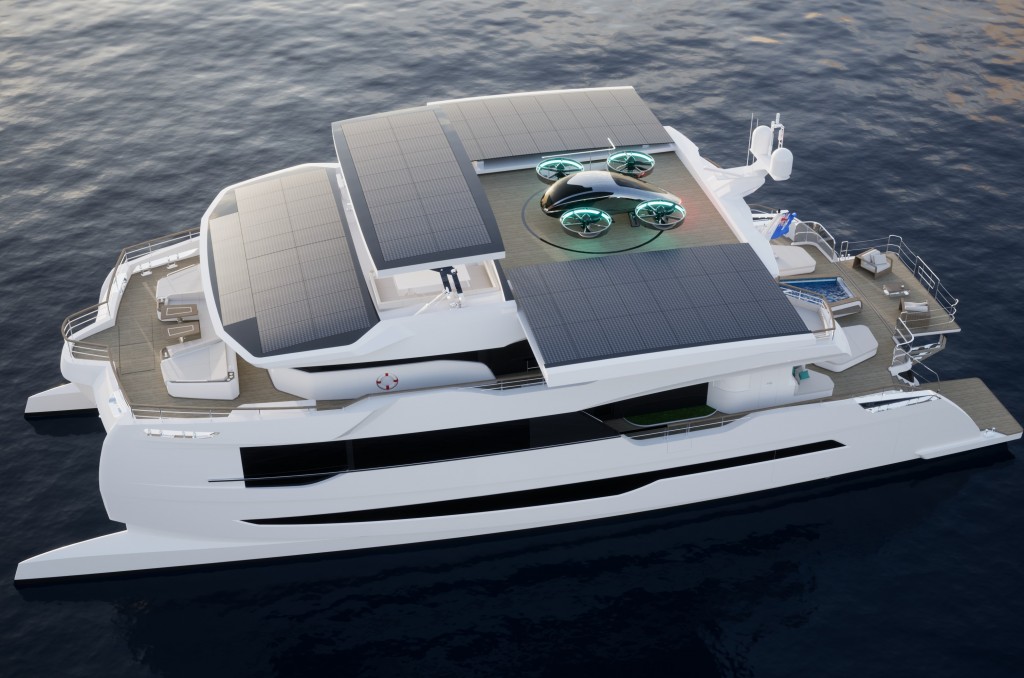 The top of the yacht is covered with 40kWp (kilowatt peak) of solar panels, which Silent says is capable of producing enough energy to cover the yacht's 'hotel loads' and 'significant' fossil-free cruising at six-eight knots. At full power, the craft can travel up to 16 knots.
Of course, sometimes you'll need to quickly leave your solar yacht – but that's not a problem with the Silent 120 Explorer. Silent says that a combination of the catamaran hull and the lack of space required for large combustion engines has freed up room that can be used to carry other vehicles.
The first is the Xcraft XP4, an eVTOL due for certification next year that can carry up to four people. Described by the British firm as 'a hyperluxury supercar of the skies', the XP4 will feature an electric powertrain with a hydrogen-based range extender motor.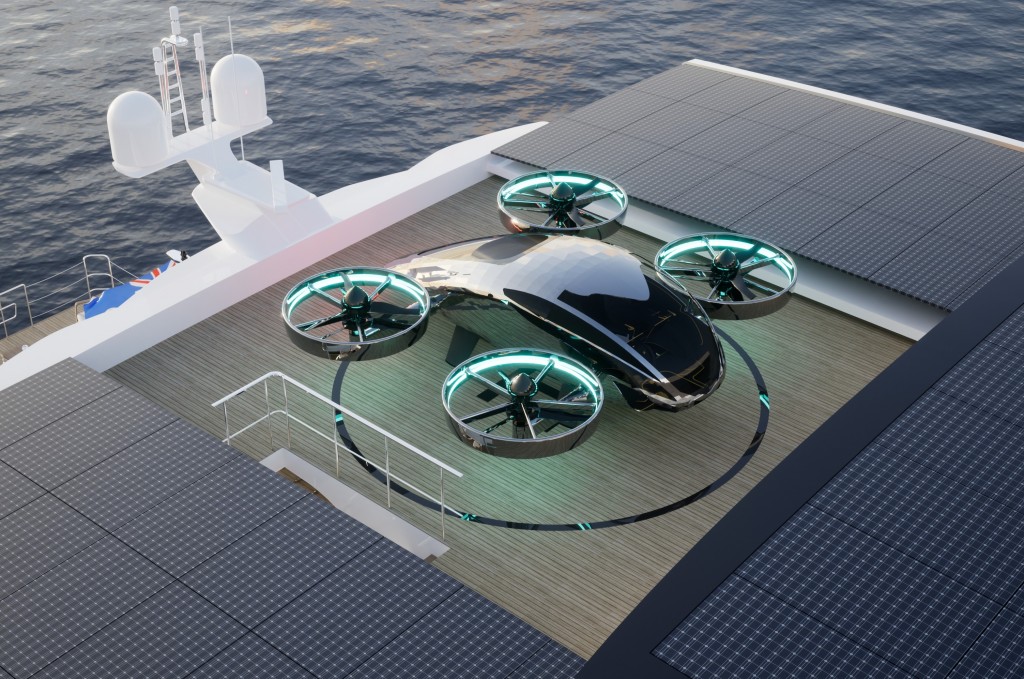 The landing pad on the Silent 120 is revealed by the solar panels sliding outboard, and those solar panels can also be used to deliver power to the XP4. That goes both ways: if needed, power from the eVTOL's battery can be fed into the yacht.
Notably, Silent and VRCO are teaming up on the design of the two craft: XP4 buyers can customise their vehicle to match the interiors of their Silent 120.
 
But if you don't want to sit on the water or fly over it, perhaps you fancy a trip under it? That's when you'll need the U-Boat Worx Nemo electric submarine. The two-person machine can run for up to eight hours at speeds of up to three knots, and dive to depths of 100 metres.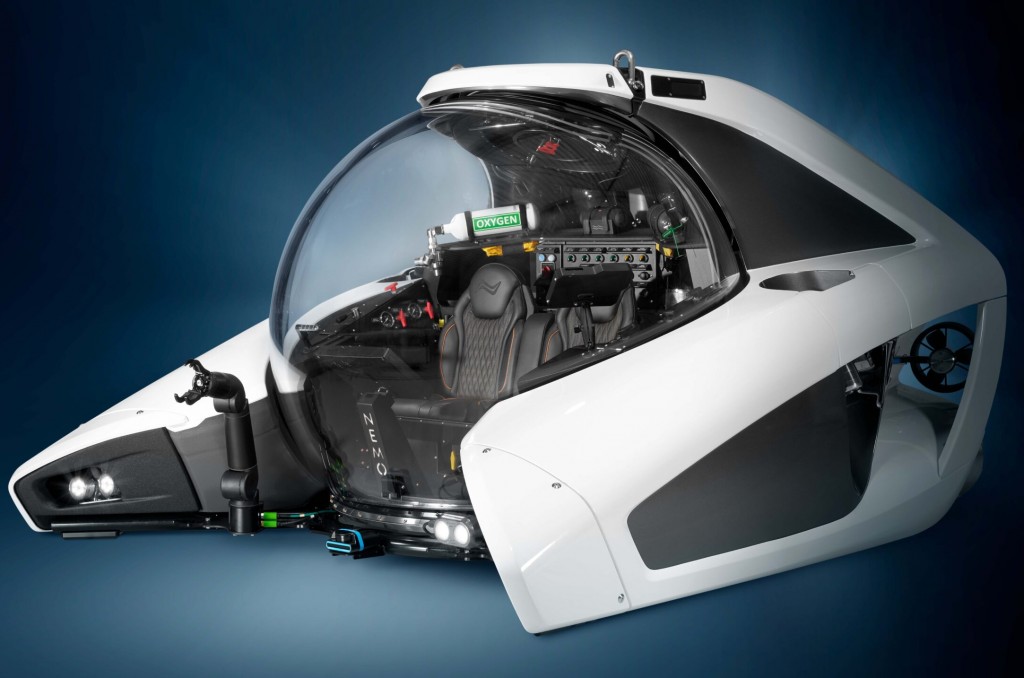 The Nemo is a compact design, with U-Boat Worx saying that its footprint is smaller than two jet-skis. That means it can be stored in two locations on the Silent 120 Explorer, either in the tender garage in the hull, or on the main deck next to the pool.
Silent has not given pricing details for the 120 Explorer, although we can tell you that the Nemo e-sub is priced from £479,000. It's a three e-vehicle collection to admire while you buy those lottery tickets, then…
READ MORE
Subscribe to the Move Electric newsletter
e-CARS
Ten electric cars we're excited for in 2023
Getting an EV sideways: how easy is it to drift a Kia EV6 GT?
Q&A: Jaguar Racing's Sam Bird and Mitch Evans on Formula E's new era
e-BIKES
Ten electric bikes we're excited for in 2023
Can you get fit using an electric bike?
e-MOTORBIKES
Ten electric motorbikes we're excited for in 2023
Super Soco TC Max electric motorbike review
Cake and Polestar team up for new special edition Makka e-motorbike
e-SCOOTERS
Planned laws to legalise private e-scooters face delay
Five key takeaways from the rental e-scooter trials report
Which train firms have banned e-scooters from their services?
e-WORLD
Move Electric's best features of 2022: lap records, tuk-tuks… and sausage rolls
Volvo Trucks keeps on electric trucking with three new models