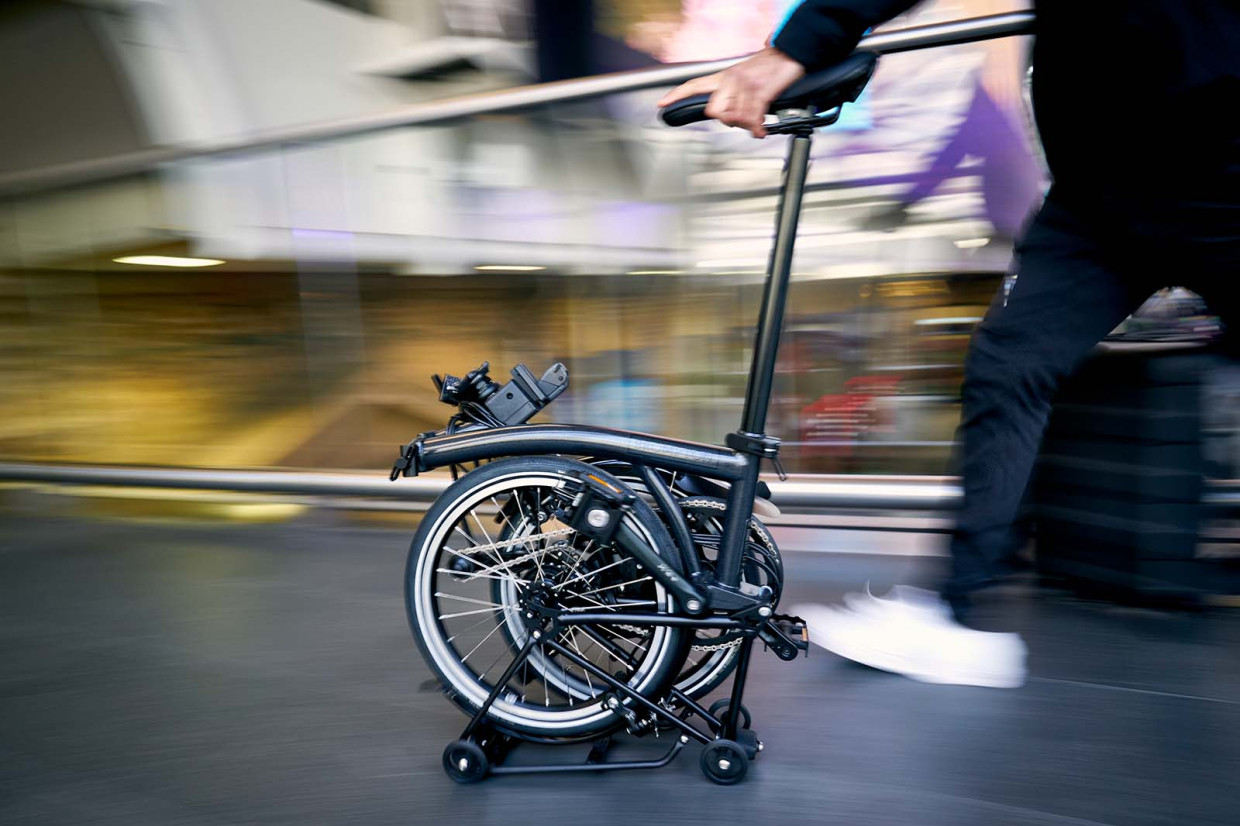 Brompton has announced the launch of a new Electric addition to its P Line of folding bicycles, featuring a new 4-speed drivetrain and the P Line titanium Advanced Rear Frame. 
The P Line will be the first of its electric bikes to utilise the new 4-speed drivetrain, giving riders more options for terrain choice. Brompton Bicycle CEO, Will Butler-Adams spoke of his excitement about the launch.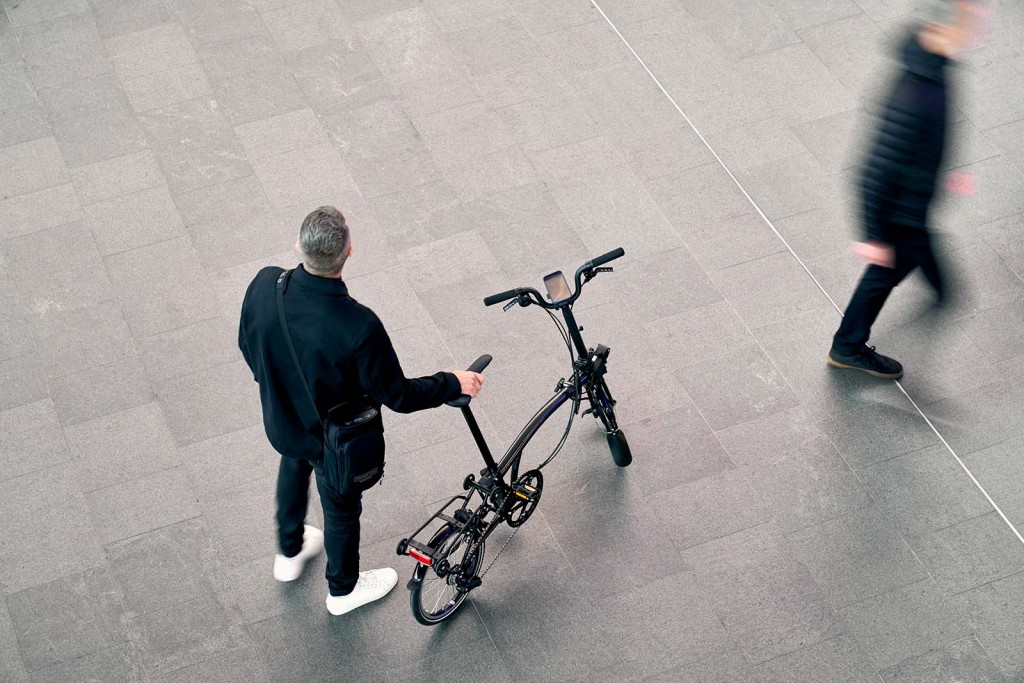 "We are thrilled to be launching the Brompton Electric P Line today. This is the most compact folding electric bike on the market – and the culmination of years of research and development."
Weighing in at 15.6kg with the removable battery pack (12.7kg without), it is certainly among the lighter end of the folding bike scale. To make it even easier to move around, there is the option of adding the Brompton engineered Roller Rack, a four-wheeled rack that helps to turn the P Line into an easy-to-roll bike.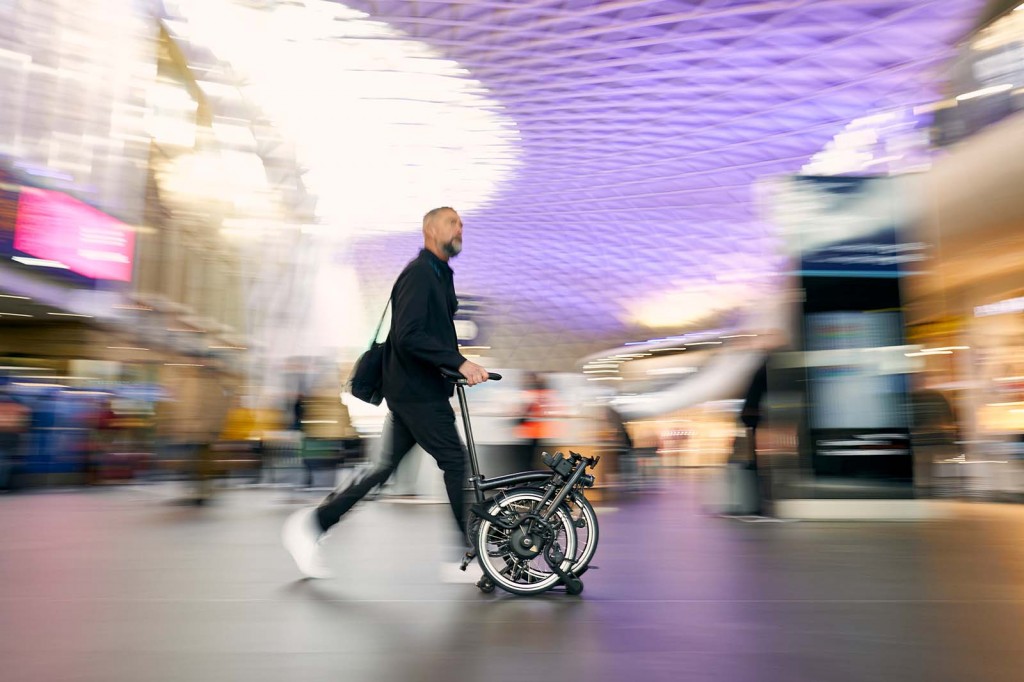 The hub motor remains the same as the other electric bikes in their range, a custom-made 250 kWh system designed by Williams Advanced Engineering. This comes with a max assistance speed of 25km and a range of up to 70km. 
The bike will be available in two colours, Storm Grey and Midnight Black, and mid or high handlebars. Prices will start from £3695 for the Urban edition and £3775 for the Urban with roller frame.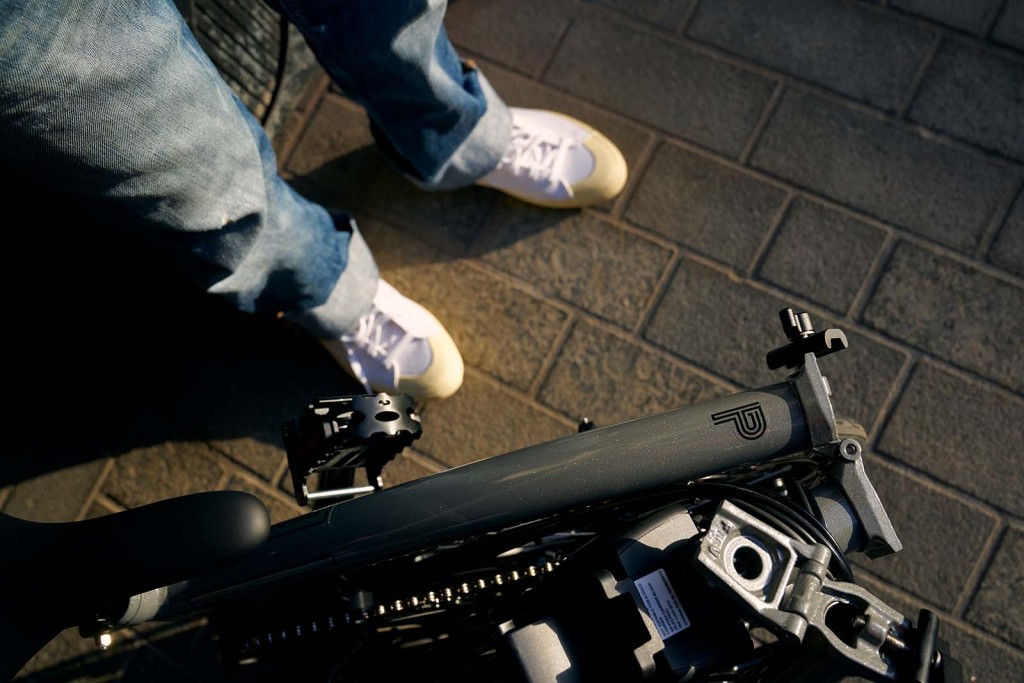 READ MORE
Subscribe to the Move Electric newsletter
e-CARS
UK charging networks: complete guide to every provider
New Cupra UrbanRebel is a bold EV supermini with 273-mile range
e-BIKES
10 fun things to try on an electric bike
Living with a Gocycle G4: how easy is it to adjust to?
e-MOTORBIKES
Seat Mó eScooter 125 UK review
How to do a CBT on an electric motorbike
Energica unveils new Experia electric tourer motorbike
e-SCOOTERS
Are e-scooters legal in the UK?
Private e-scooter rules 'cannot simply copy' rental regulations
Superpedestrian's European boss on why e-scooters are for everyone
e-WORLD
New Candela P-12 Shuttle to arrive as first electric 'flying' ferry
Pipistrel Velis Electro: meet the first certified electric plane