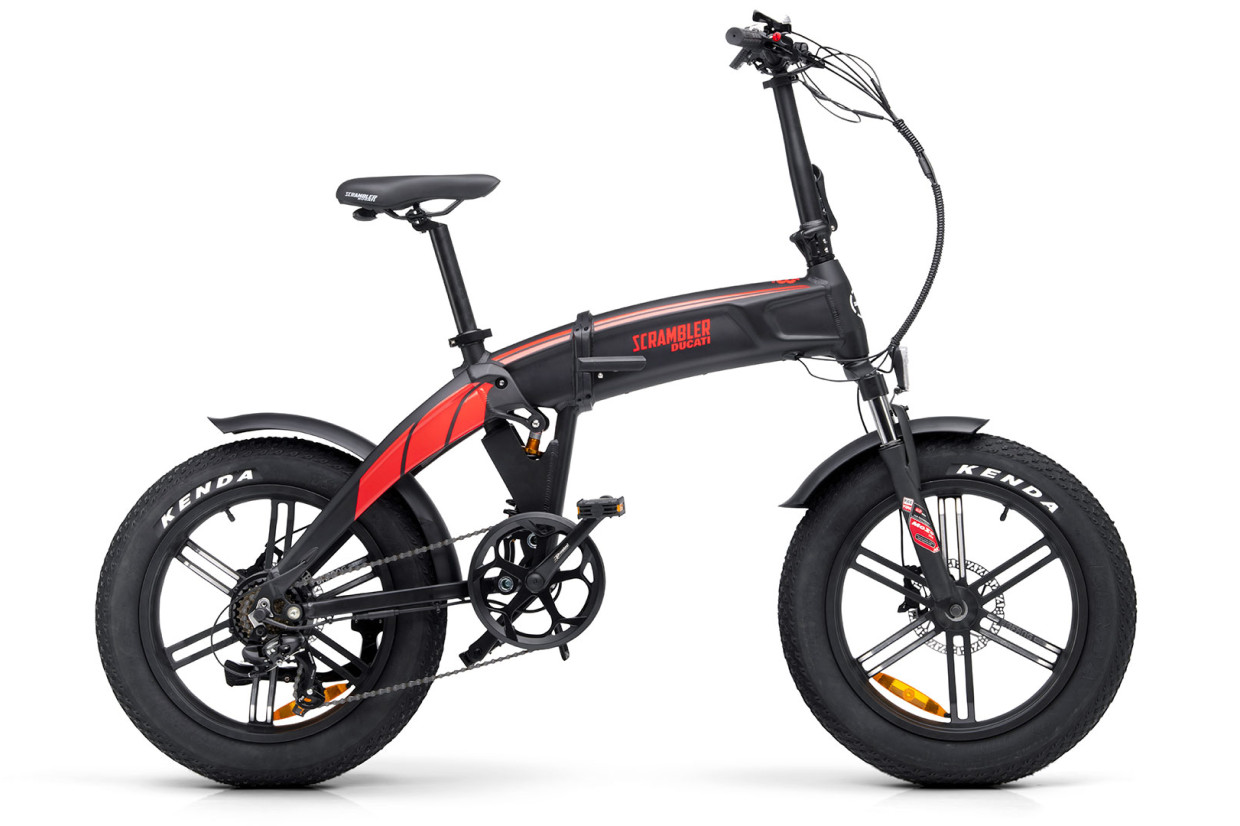 Fabled motorbike manufacturer Ducati has expanded its range of folding electric bikes by adding the Scrambler SCR-X and SCR-E GT to its urban micro-mobility line.  
Developed in partnership with South Korean brand Platum, the new models feature a 48V powertrain and are aimed at inner city commuting. 
Ducati says the SCR-X folding e-bike is designed for urban use, while the SCR-E GT is biassed towards more adventurous terrain.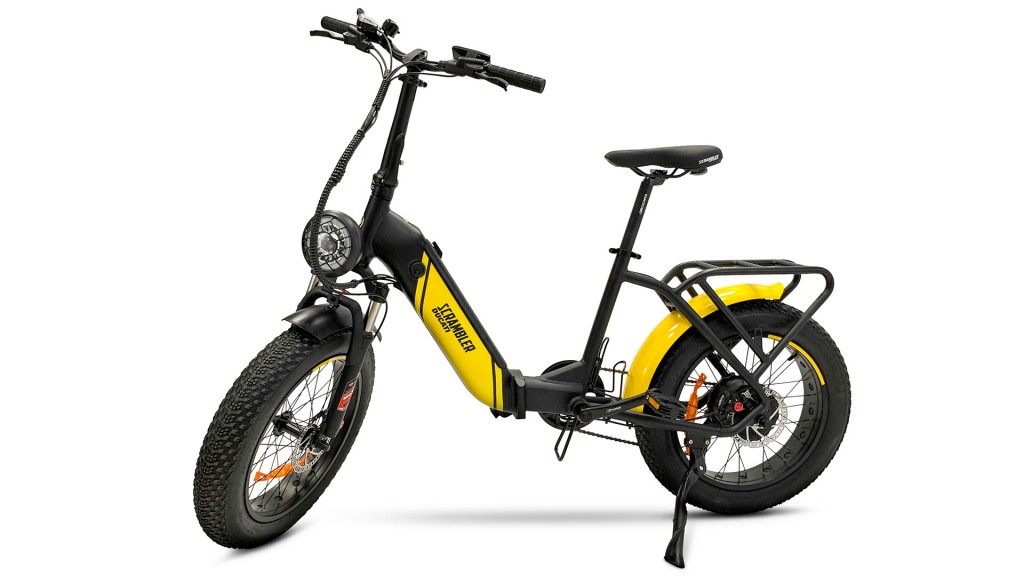 The SCR-X is equipped with 20 inch urban wheels, a suspension fork and an integrated rear rack that can carry up to 25kg. It has a 499Wh battery which promises a range of up to 50 miles (80km) and a top speed of 25km/h. 
The SCR-E GT gets 20-inch off-road wheels and is supported by a full-suspension set-up including a front suspension fork and central shock absorber. This should aid riding on sand or unpaved country roads according to Ducati. 
In addition, the SCR-E GT has a bigger 614Wh battery which can also achieve up to 50 miles of range (80km).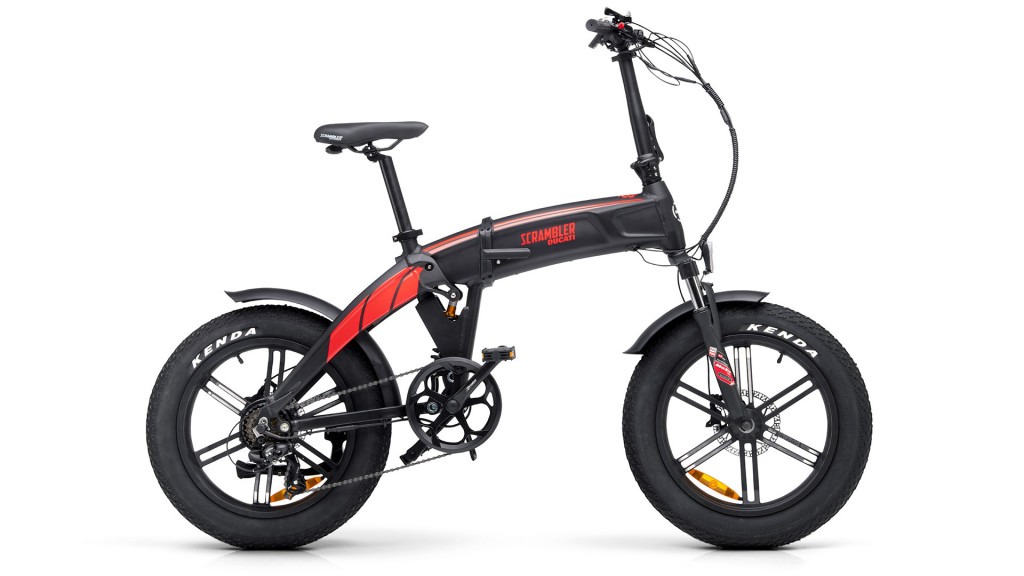 Ducati says it has added broader wheels to "make the vehicles more stable and easier to control" and front and rear hydraulic brakes. 
The new models feature an aluminium frame, with the batteries protected from the elements by being integrated into the bike. The battery can be removed from the frame to make charging more convenient. 
Both models get a seven-speed Shimano Tourney gearbox and the latest generation control unit which can help to improve battery life. The waterproof LCD display allows you to control all the functions of the bike such as ignition and selecting between the various levels of assistance. 
The SCR-X and SCR-GT will be available from mid-July at Ducati dealerships. Pricing for both models has not yet been revealed. 
READ MORE
Subscribe to the Move Electric newsletter
e-CARS
UK charging networks: complete guide to every provider
New Cupra UrbanRebel is a bold EV supermini with 273-mile range
e-BIKES
10 fun things to try on an electric bike
Living with a Gocycle G4: how easy is it to adjust to?
e-MOTORBIKES
Seat Mó eScooter 125 UK review
How to do a CBT on an electric motorbike
Energica unveils new Experia electric tourer motorbike
e-SCOOTERS
Are e-scooters legal in the UK?
Private e-scooter rules 'cannot simply copy' rental regulations
Superpedestrian's European boss on why e-scooters are for everyone
e-WORLD
New Candela P-12 Shuttle to arrive as first electric 'flying' ferry
Pipistrel Velis Electro: meet the first certified electric plane