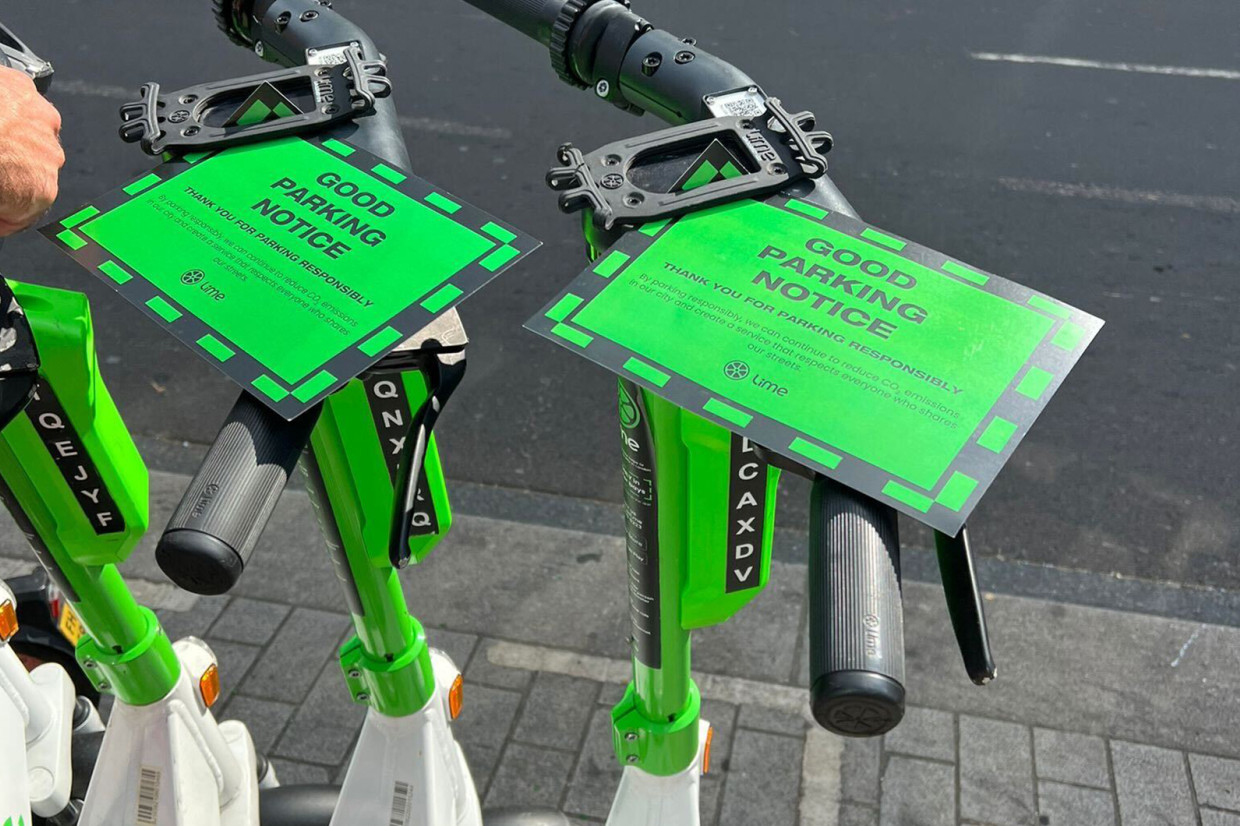 Electric scooter and bike rental firm Lime has launched its own 'parking wardens' in London to encourage responsible parking – by handing out free rides.
The Lime Parking Wardens were stations close to busy e-scooter bays in central London, including sites in Soho and Covent Garden, over the Bank Holiday weekend. They gave free rides to e-scooter and e-bike riders that parked responsible, placing notices on machines that have been parked well.
Electric news in your inbox: sign up to our FREE newsletter
The good parking notices are designed to help teach rides what constitutes considerate parking by both highlighting it and offering reminders and tips.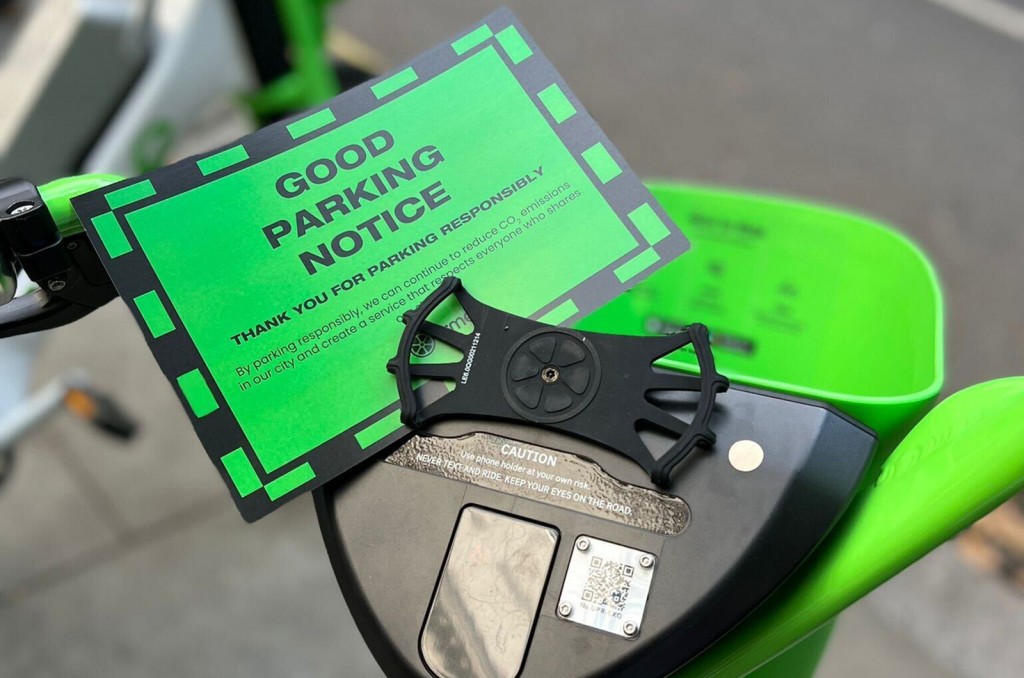 While most of the government-backed rental e-scooter schemes in the UK now require machines to be parked within set areas, rental e-bike schemes are generally 'dockless'. That means riders can end journeys wherever they want within the rental zone's boundary.
How and where to rent e-bikes and e-scooters in the UK
There has been some controversy due to e-scooters and e-bikes being left blocking pavements or other thoroughfares. Westminster Council, which isn't part of any rental e-bike trials, recently started to seize rental e-bikes that it felt had been parked unsafely within its borough. 
That has led to a number of initiatives to highlight and encourage good parking behaviour.
Lime's Gen4 e-bike: Move Electric's verdict
Lime's parking wardens are telling riders to always park e-scooters in designated bays, avoid blocking walkways, pavements, the entrances to underground stations and bus stops, and to park away from private properties, driveways and accessibility ramps.
Lime will expand the parking wardens to other London areas in the coming weeks.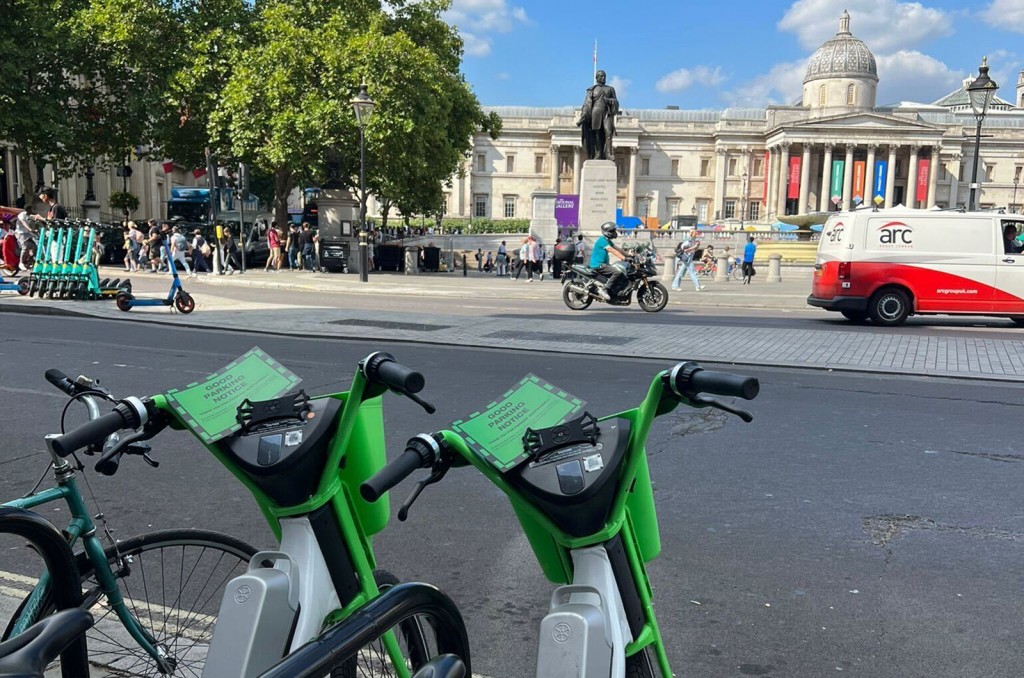 Hal Stevenson, Lime UK's public affairs chief, said: "We know most of our riders park responsibly and we want to thank them. The introduction of parking wardens enables us to reward our customers and help them better understand what constitutes responsible parking, and why it's so important to ensure our service is inclusive.
"Our increased foot patrol also lets us correct any incidents of misparking in a time efficient manner, with the aim to make all journeys more efficient and enjoyable for all."
Lime aims to remove any vehicle that is reported as being parked inconsiderately within one hour, and also reserves the right to fine users for irresponsible parking – and even ban repeat offenders. Inconsiderate parking can be reported to support@li.me.
READ MORE
Subscribe to the Move Electric newsletter
e-CARS
Video: Can the National Grid cope with a surge in electric vehicles?
e-BIKES
What to look for when buying an e-bike: Move Electric's top tips
The rise of Volt Bikes: 'when we launched, people thought we were mad'
e-MOTORBIKES
Maeving RM1 electric motorbike review
Q&A: Zapp founder on why electric mopeds are the future
Government plans 2035 ban on new non-zero emission motorbike sales
e-SCOOTERS
Tier to upgrade e-scooter fleet with a smart 'Parrot'
Q&A: Neuron Mobility's UK boss on e-scooters, safety and helmet selfies
e-WORLD
Polestar to supply battery tech to electric boat firm Candela
Engineering giant ABB working on electric Dover-Calais ferry