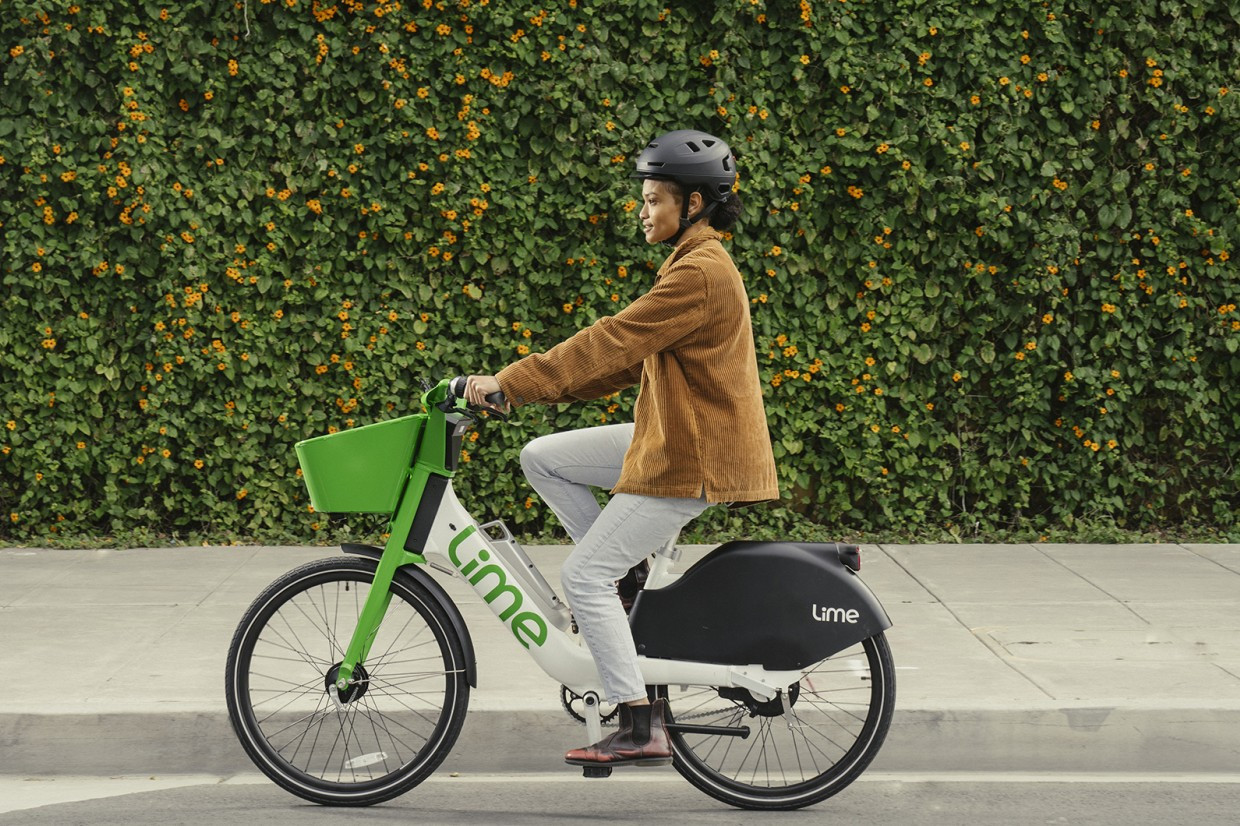 E-scooter and e-bike sharing platform Lime has renewed its partnership with the London Borough of Ealing - and hopes 2022 will be a record breaking year for Lime e-bike rides in the area.
Ealing was the first London Borough to partner with Lime after the firm rolled out its e-bikes in 2018.
Lime's e-bikes are experiencing a growth in demand in Ealing and London, with rides in the Borough increasing by 67% in 2022 compared to last year. 
Ealing also achieve a total of 240,000 rides since Lime's launch with over 550,000km's travelled. 
Lime says the ongoing partnership will help with "Ealing Council's mission to offer more sustainable and alternative transport options". 
The ride-sharing firm recently began rolling out its latest Gen4 e-bikes, featuring upgraded motor power and new two-speed automatic gearing, in the capital. 
The new model of e-bikes also feature an interchangeable battery system which means e-bike batteries can be shared and swapped with Lime's e-scooters. 
"By establishing a strong relationship and service, we've successfully encouraged people out of cars and onto more sustainable modes of transport." said Georgia Corr, public policy manager at Lime. 
"Lime is set for a record-breaking year in 2022 in London, as more people than ever embrace shared, sustainable transport options in our Capital. Ealing is no exception, with July even set to break the Borough's monthly e-bike ride record as part of our busiest Summer yet."
READ MORE
Subscribe to the Move Electric newsletter
e-CARS
UK charging networks: complete guide to every provider
New Cupra UrbanRebel is a bold EV supermini with 273-mile range
e-BIKES
10 fun things to try on an electric bike
Living with a Gocycle G4: how easy is it to adjust to?
e-MOTORBIKES
Seat Mó eScooter 125 UK review
How to do a CBT on an electric motorbike
Energica unveils new Experia electric tourer motorbike
e-SCOOTERS
Are e-scooters legal in the UK?
Private e-scooter rules 'cannot simply copy' rental regulations
Superpedestrian's European boss on why e-scooters are for everyone
e-WORLD
New Candela P-12 Shuttle to arrive as first electric 'flying' ferry
Pipistrel Velis Electro: meet the first certified electric plane