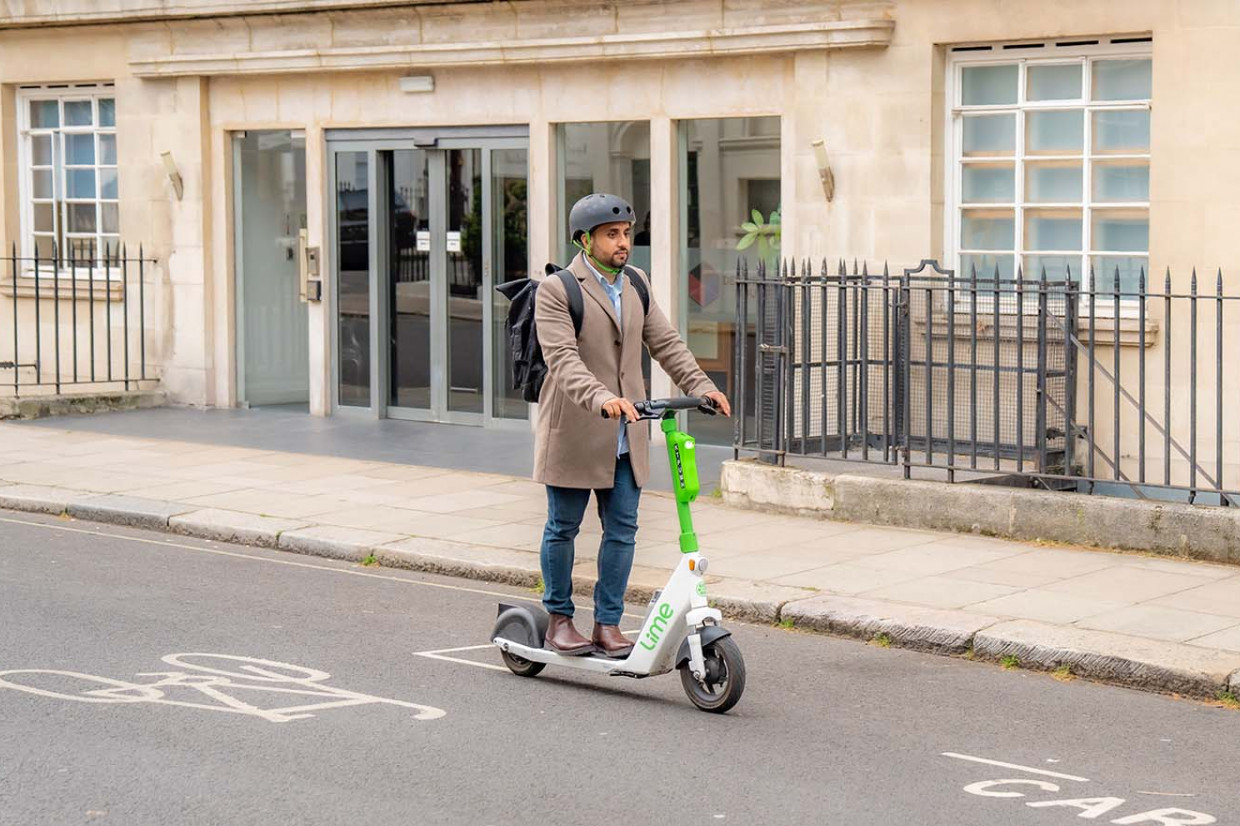 Ride-sharing firm Lime has unveiled new safety technology for its fleet of e-scooters aimed at reducing crashes, serious injuries and drunk riding. 
The new technology is headlined by the firm's new Lime Vision platform, an artificial intelligence (AI) enabled computer platform designed to power the future of Lime's safety innovation. 
The initial application for Lime Vision will be Lime's Advanced Sidewalk Detection system, which the firm says can accurately detect when a rider is using a scooter on a pavement in real time. 
With on-board cameras, the sidewalk detection system can distinguish between the pavement and road using AI and can be customised to individual cities.
Move Electric Awards 2022 Breakthrough Award: Lime
Using Lime Vision, Advanced Sidewalk Detection can identify when an e-scooter is being ridden on a pavement in under a second. 
Once detected, Lime says the scooter will make a sound to warn riders to move off the pavement, while also slowing the scooter to a lower speed.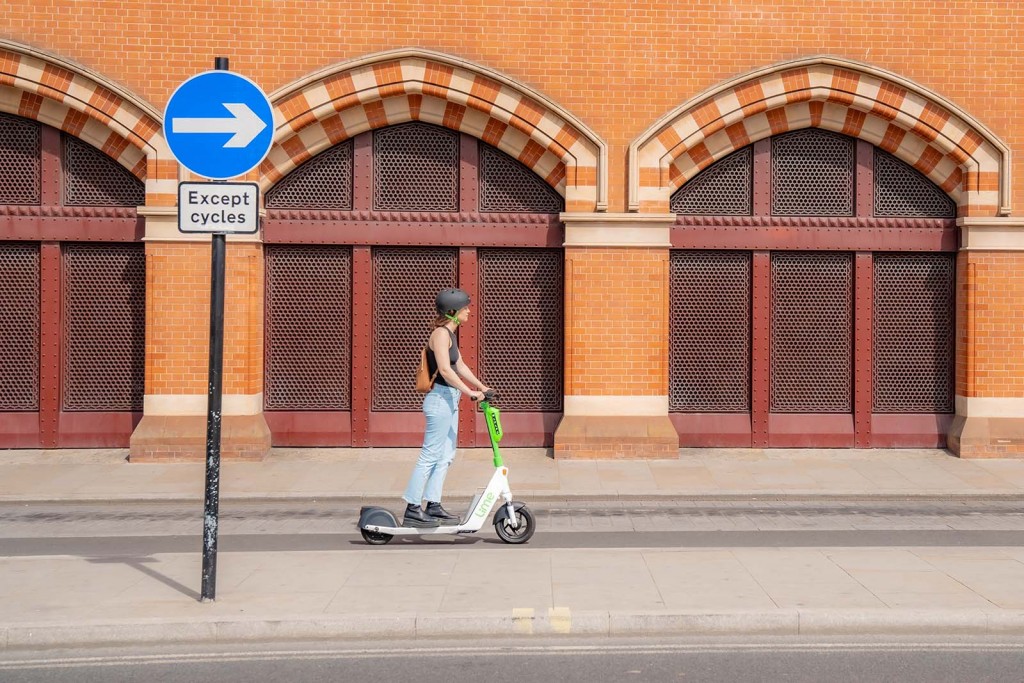 Lime has also launched a new late-night rider test aimed at deterring drunk riding. 
The test helps riders to determine whether they are capable of riding a rental e-scooter safely. Lime says the test will be a requirement for any ride starting after a designated time. 
Riders will be tested on their reaction time with users unable to use the e-scooter if they fail the test. 
Lime, which operates in more than 200 places around the world, says its Lime Vision AI system has been designed to "seamlessly integrate with Lime's hardware and firmware".
Lime's new Gen4 rental e-bike arrives in London – and we've ridden it
Beyond its new systems, Lime says that the Vision software will also help them to support not just riders and cities, but non-riders as well. 
"Lime Vision doubles down on our commitment to building vertically-integrated hardware and software as we aim to provide the safest possible service to cities and our riders," said Lime president, Joe Kraus. 
"We're excited about this transformative array of safety measures, particularly Advanced Sidewalk Detection supported by Lime Vision, which will set a new standard for the industry."
The new safety technology will be piloted in Paris and selected markets around the world. 
READ MORE
Subscribe to the Move Electric newsletter
e-CARS
UK charging networks: complete guide to every provider
New Cupra UrbanRebel is a bold EV supermini with 273-mile range
e-BIKES
10 fun things to try on an electric bike
Living with a Gocycle G4: how easy is it to adjust to?
e-MOTORBIKES
Seat Mó eScooter 125 UK review
How to do a CBT on an electric motorbike
Energica unveils new Experia electric tourer motorbike
e-SCOOTERS
Are e-scooters legal in the UK?
Private e-scooter rules 'cannot simply copy' rental regulations
Superpedestrian's European boss on why e-scooters are for everyone
e-WORLD
New Candela P-12 Shuttle to arrive as first electric 'flying' ferry
Pipistrel Velis Electro: meet the first certified electric plane