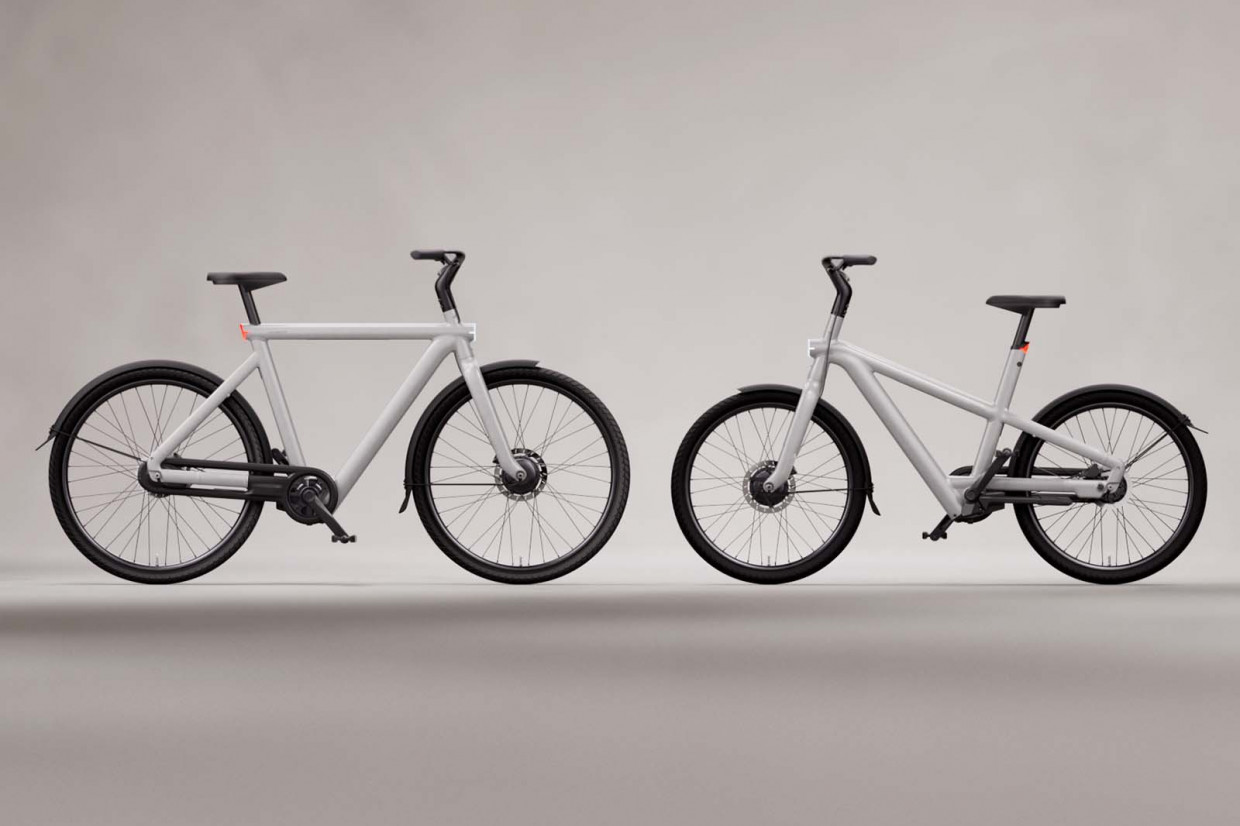 Dutch e-bike brand VanMoof has announced two new e-bikes to join its range. The S5 and A5 feature brand new tech including a Halo Ring Interface on the handlebars which appears to replace the old top tube display. The A5 also introduces a new step-in frame design to make the bikes more accessible. 
The S5 frame looks somewhat similar to the VanMoof S3, but with smaller wheels, while the A5 comes with a brand new frame, the step-in, which is designed to be more accessible than a straight top tube bike. The A5 also comes with cargo options and is designed to "transport the near equivalent to a small city car", but VanMoof has not yet released details on how much carrying weight this amounts to.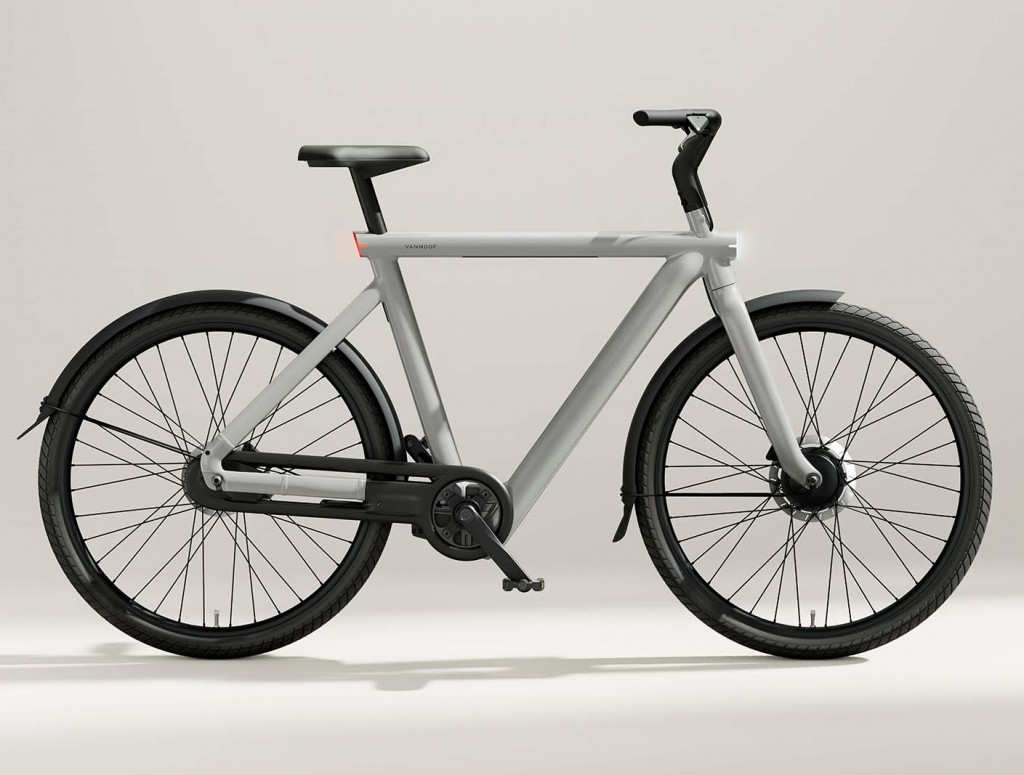 The Halo Ring Interface will show battery levels, speed and connectedness. Optional phone mounts will allow riders to use their phone as a second dashboard, with navigation made possible, and charging easy to do on the go, with the USB-C charge port. 
Head of product design, Job Stehmann added, "Riding an e-bike should be ultra easy. Thanks to the Halo ring interface our Gen 5 is an e-bike even first-timers will enjoy before ever needing to pick up the manual."
VanMoof has always been big on anti-theft technology and the 5-series is no different. The in-wheel kick lock has been revamped with a bigger pin and a brand new auto retract ability. The brand also announced the 5-series bikes can secure themselves with a tap and will unlock automatically when you return to the bike.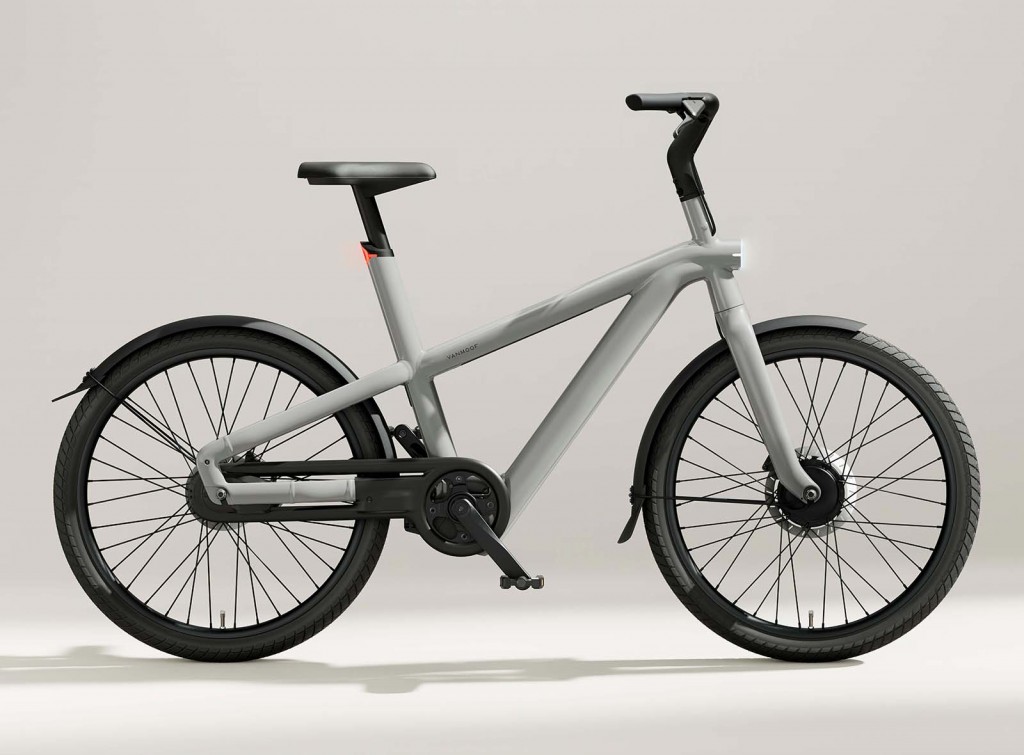 In terms of the motor and battery system, VanMoof has promised that "a series of detailed improvements elevate the bike's stability, usability, and overall riding experience amounting to the smoothest one yet." In practical terms, they have upgraded the electronics from the 3-series and improved the torque sensor and Gen 5 E-Shifter.
Both bikes will be available in Gray, and prices start from £2298, with the bikes on sale from today, 5th April, via a waitlist. First deliveries are expected from July. 
READ MORE
Subscribe to the Move Electric newsletter
e-CARS
New Volkswagen ID Buzz: everything you need to know
How efficient are electric cars?
e-BIKES
Ducati expands e-bike range with first racing machine
e-MOTORBIKES
New Yamaha Neo is Europe-bound '50cc equivalent' electric moped
Electric Motion Epure Race e-motorbike review
e-SCOOTERS
Eskuta KS-450 e-scooter review
Taito unveils innovative new three-wheeled electric scooter
e-WORLD
Electric surfboard firm Awake aims to make waves with first e-foil
Volta Zero electric truck can 'dramatically improve' inner-city road safety