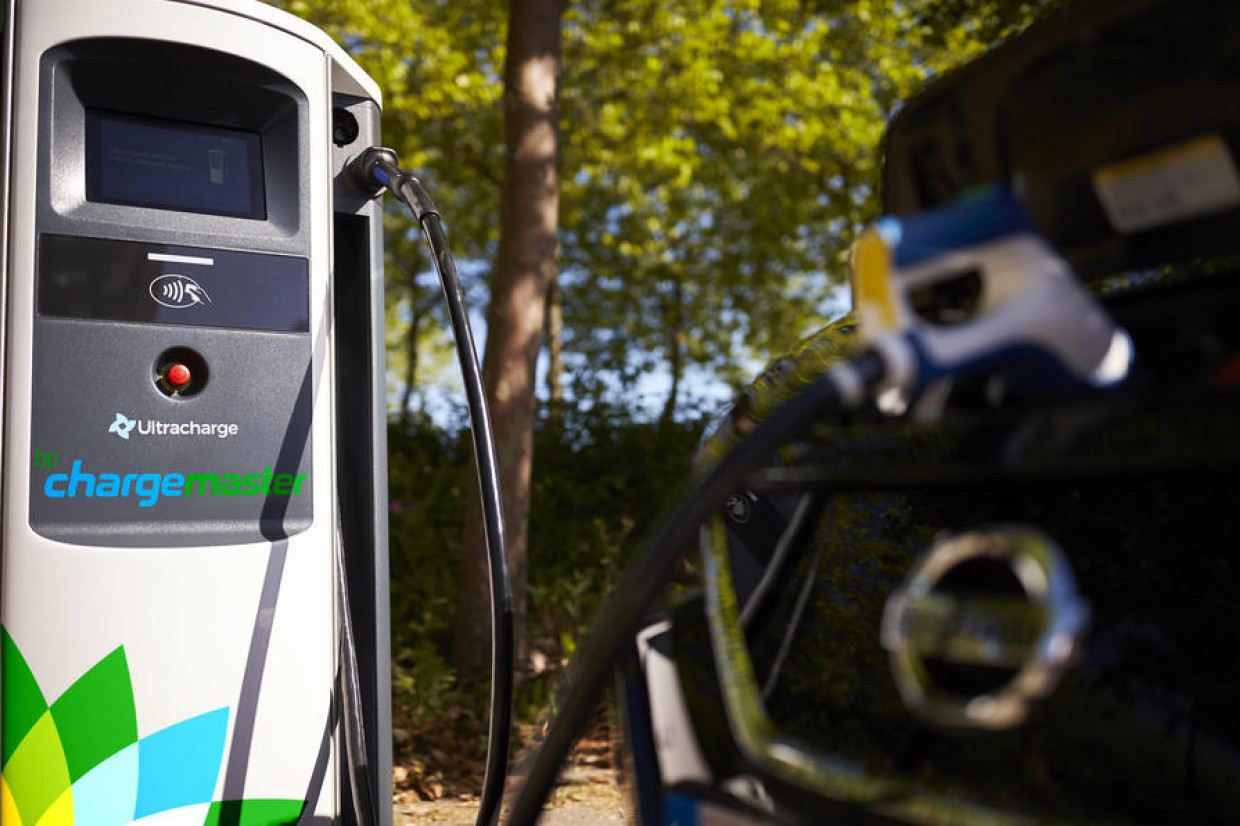 Spanish electricity provider Iberdrola and oil giant BP have agreed a new partnership which will see the two firms accelerate the expansion of fast EV public charging and develop large scale green hydrogen production hubs in Spain, Portugal and the UK. 
Iberdrola and BP will form a joint venture, investing up to €1 billion in order to roll-out a network of 11,000 rapid and ultra-rapid chargers across Spain and Portugal.
They aim to install an initial 5000 fast charging points by 2025, then an additional 6000 devices by 2030. Both firm's are jointly looking to serve EV customers in the UK.
Iberdrola currently operates more than 2500 charging points in Iberia and offers a number of mobility services to cover the needs of electric vehicle users. Using its app, the firm says people can access more than 100,000 charging points throughout Europe. 
BP is aiming to rapidly expand its EV charging points globally by investing in rapid and ultra-rapid charging. Customers in Europe currently have access to over 10,000 charging points in UK and Germany. 
A key part of the firm's collaboration is the roll-out of large-scale integrated green hydrogen production in Spain, Portugal and the UK. 
The collaboration will result in Iberdrola combining its renewable energy developments with BP's gas processing, trading and global customer base. 
The companies aim to jointly develop hydrogen hubs across the aforementioned countries. 
BP and Iberdrola aim to finalise both venture agreements by the end of this year once their plans have been approved by regulatory bodies.
"Creating the lower carbon energy solutions that our customers want and need requires the integration of different technologies, capabilities and forms of energy," said Bernard Looney, BP CEO. 
"We have enormous respect for Iberdrola who has been an early leader in the energy transition - and are very excited about what we can deliver together."
READ MORE
Subscribe to the Move Electric newsletter
e-CARS
UK charging networks: complete guide to every provider
New Cupra UrbanRebel is a bold EV supermini with 273-mile range
e-BIKES
10 fun things to try on an electric bike
Living with a Gocycle G4: how easy is it to adjust to?
e-MOTORBIKES
Seat Mó eScooter 125 UK review
How to do a CBT on an electric motorbike
Energica unveils new Experia electric tourer motorbike
e-SCOOTERS
Are e-scooters legal in the UK?
Private e-scooter rules 'cannot simply copy' rental regulations
Superpedestrian's European boss on why e-scooters are for everyone
e-WORLD
New Candela P-12 Shuttle to arrive as first electric 'flying' ferry
Pipistrel Velis Electro: meet the first certified electric plane